Have you ever wanted to see someone commit one act of self-sabotage after another and made a fool? The beginning of season 2 of "Dirty John" gives you an opportunity.
---
Director(s)
Maggie Kiley
Writer(s)
Alexandra Cunningham
Aired (USA Network)
6/2/2020
Introduced This Episode
Betty
Amanda Peet
Dan
Christian Slater
This content contains pertinent spoilers.
Like A Cow To Slaughter – Dan, Betty
After what might have been a mid-life crisis, Dan decides to begin divorce proceedings against his wife, Betty, and she is in utter shock. In fact, she is so in shock she is in denial, and while she gets an attorney and goes through the procedure, there is a part of her that seems to think Dan is just going through something. However, each time that façade cracks, so does Betty. Leading to her, for example, driving into Dan's new home and helping you understand why he has an order of protection against what looks like your everyday housewife.
But, let's not pretend Dan isn't triggering her. Between taking advantage of her hoping they can get back together, and her naivety, Dan is pushing buttons he knows will make things worse. So let's see how, over the course of 3 years, Betty goes from mentally hanging in there, with some lapses in judgement, to full-on snapping and murdering Dan.
Highlights
Episode 1, On Its Own, Feels Better Than All Of Season 1
I don't know if it is the director, production values, tone, story, or actors, but season 2 feels less like a campy soap opera. The acting allows you to understand it was a different time and era, without sacrificing how real you should take Betty's situation. Especially at the hands of Dan, who helps you realize why being a housewife has fallen out of favor.
On The Fence
Betty Setting Herself Up For Failure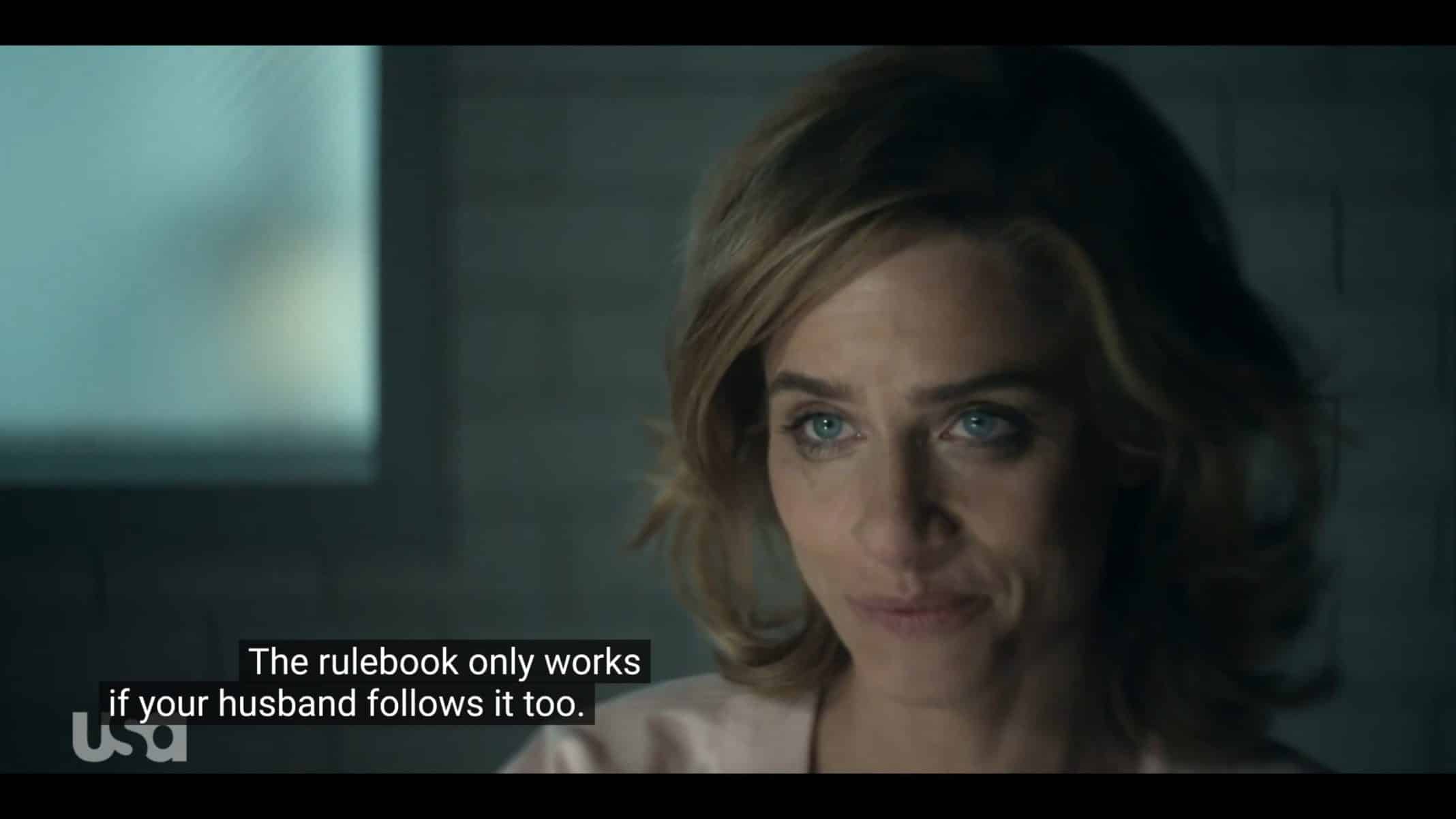 Though, with that said, like Debra in season 1, there will be times you look at Betty and think to yourself, surely a person can't be that naïve and forgiving, right? Surely, after the man showed you who he was, so many times, you can't keep thinking he won't screw you over? That, after one nice moment, he'll suddenly turn a new leaf and be the man you want him to be or he formerly was, right?
Not that I don't get the show starts in 1986, and it was a whole different era, never mind Betty wasn't even someone who came up in the 80s, so she is old school. However, I feel like, with the first season, the highlight might be more so how far Dan goes than anything dealing with Debra 2.0.
Episode 1, On Its Own, Feels Better Than All Of Season 1 - 85%
Betty Setting Herself Up For Failure - 74%