Let It Snow (2019) – First Look & Impressions
In what feels like the Christmas version of The Last Summer, prep for some tears and for frustration.
---
Director(s)
Luke Snellin
Writer(s)
Laura Solon, Victoria Strouse, and Kay Kannon
Release Date
11/8/2019
Cast Members
Unknown
Isabela Moner
Unknown
Shameik Moore
Unknown
Kiernan Shipka
Mitchell Hope
Mitchell Hope
Unknown
Liv Hewson
Unknown
Anna Akana
Unknown
Odeya Rush
Unknown
Jacob Batalon
Official Synopsis
When a snowstorm hits a small midwestern town on Christmas Eve, a group of high school seniors find their friendships and love lives colliding thanks to a stranded pop star, a stolen keg, a squad of competitive dancers, a mysterious woman covered in tin foil, and an epic party at the local Waffle Town. Come Christmas morning, nothing will be the same. Based on the best-selling book by John Green, Maureen Johnson, and Lauren Myracle, LET IT SNOW stars Isabela Merced, Shameik Moore, Odeya Rush, Liv Hewson, Mitchell Hope, Kiernan Shipka, Jacob Batalon, and Joan Cusack.
Our Take
Can we just begin by saying, the official synopsis is kind of weird? That aside, I fully expect to be crying while watching this. I'm talking tears of joy as people get together and find their person, even if just for that chapter of their life, as well as crying when they get rejected.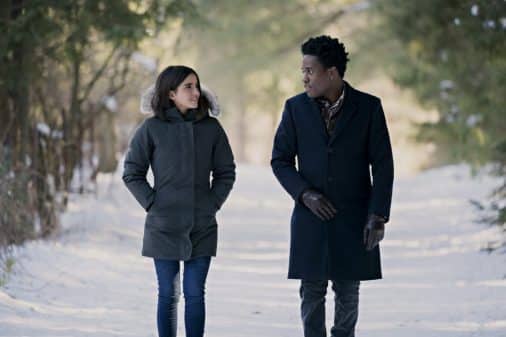 But, taking it a bit deeper, I don't know what may or may not happen with Moner and Moore's characters, but that feels like the storyline to sink your teeth into. Which isn't to say Shipka and Hope's situation isn't cute in its own way, but the childhood friend you didn't confess to is a well-established formula, and I don't see Shipka as a romantic interest kind of actress. Being a badass who gets s*** done? Yeah. But the fawned over love interest? It barely works in Chilling Adventures in Sabrina.
Her aside, another storyline I got my eyes on is Hewson crushing on YouTube star Anna Akana. Mostly due to not seeing a whole lot of queer people in Christmas movies, so this inclusion might be one of the first for me that wasn't made to be a queer film. But, I gotta admit, if there is one storyline that might not get a happy ending, it might be that one.
Leaving two wild cards: Odeya Rush and Jacob Batalon. Now, is it wrong for me to hope Batalon won't end up the chubby and chill best friend of the Eurocentric attractive person? I don't know his career well, but between this and the Tom Holland version of Spiderman, the typecasting is starting to show. Then, in terms of Odeya Rush, I'm just trying to figure out who this boyfriend is and whether there might be a twist and it is revealed to be Shameik Moore, or maybe the guy Hope's character is competing with for Shipka's heart?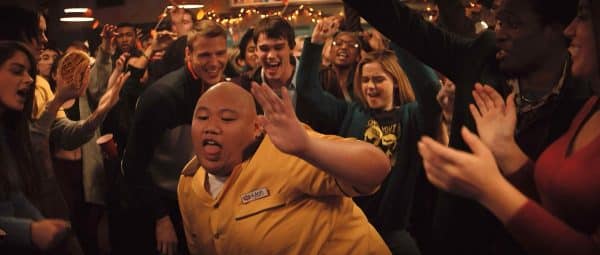 Either way, all will be revealed on November 8th on Netflix.
Social Media or Official Website
Related Topics:
Anna Akana
,
Isabela Moner
,
Jacob Batalon
,
Kay Kannon
,
Kiernan Shipka
,
Laura Solon
,
Liv Hewson
,
Luke Snellin
,
Mitchell Hope
,
Netflix Original
,
Odeya Rush
,
Shameik Moore
,
Victoria Strouse