May is Mental Health Awareness Month, and Wherever I Look has compiled a list of ten movies and shows that address mental health issues. Mental Health Awareness Month is meant to help destigmatize, educate, and support people with mental illness. An estimated 1 in 5 adults live with mental illness, so good support and representation are crucial in film and tv. By focusing on mental health, this covers a wide range of mental illnesses that include anxiety disorder, bipolarism, depression, or maybe you need someone to talk to for some peace of mind. Here are ten movies and shows that creatively, boldly, yet accurately address mental health.
Skeleton Twins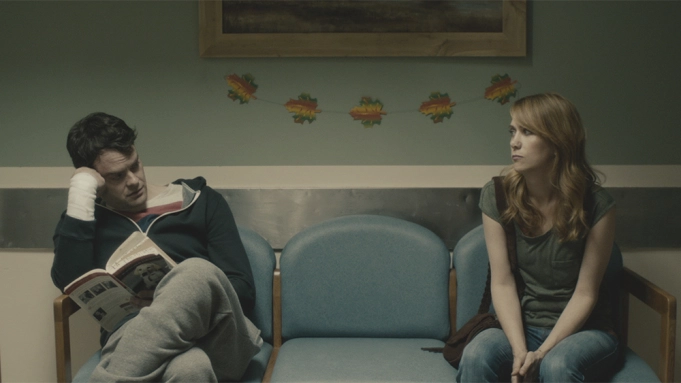 In "Skeleton Twins," Bill Hader and Kristen Wiig star as estranged twins who each endure severe depression. When they finally reunite, they must confront their care for each other and the potential causes of their depression. "Skeleton Twins" displays the peaks and lows of mental illness and how having someone there to support and relate to you can be enough to get you through the day.
Big Mouth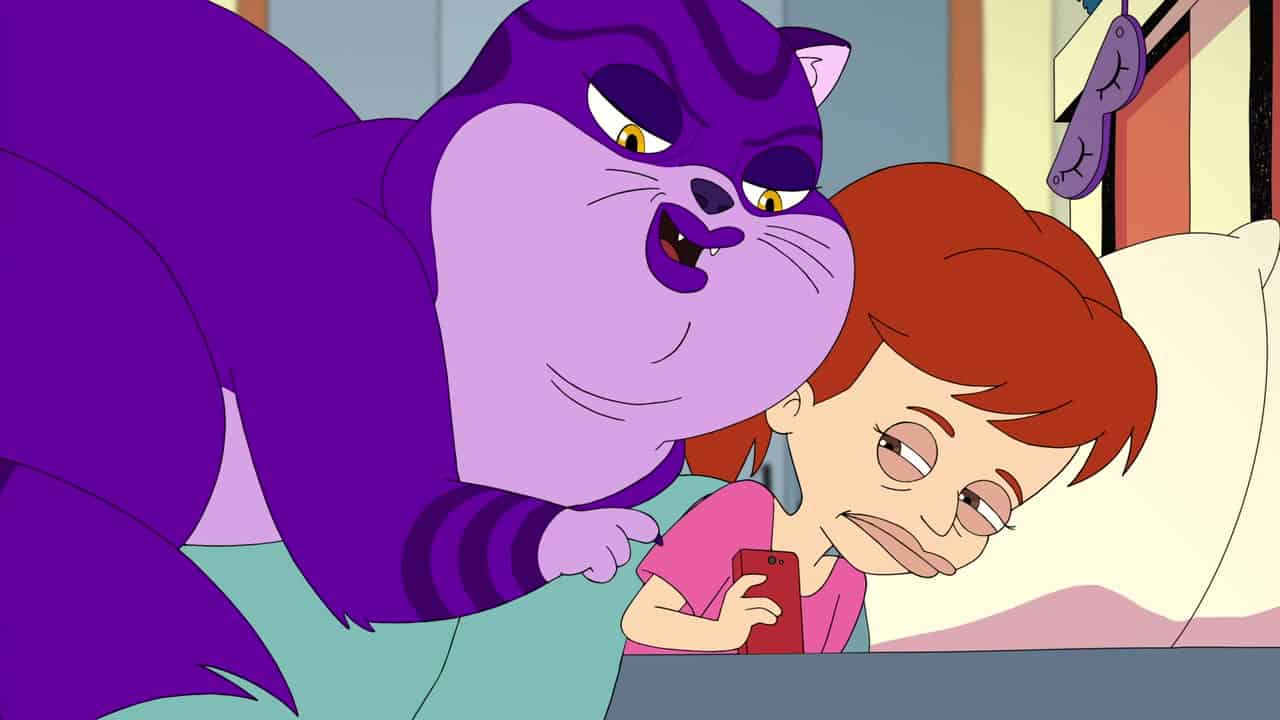 Netflix's "Big Mouth" is an adult animated show about teens navigating puberty. The show can be crass, horrifying, and especially funny—just like puberty—but it also brings attention to anxiety, depression, and body dysmorphia in an authentic way that anyone who is or was a teenager can relate to. Teenhood can be an especially awkward and traumatic experience for all, and "Big Mouth" doesn't shy away from that embarrassment or those thoughts but lets viewers know they are not alone.
Ted Lasso
AppleTV+'s "Ted Lasso" initially follows American football coach Ted and his journey to the UK to coach a soccer team while knowing nothing about the sport. The second season explores Ted's panic attacks, masculinity, insecurity, and more as the team hires a therapist to help work through their problems. "Ted Lasso" patiently and realistically attempts to destigmatize therapy for men. As the most optimistic leader, Ted is apprehensive about therapy but realizes he's actually afraid to open up about his doubts and fears.
Silver Linings Playbook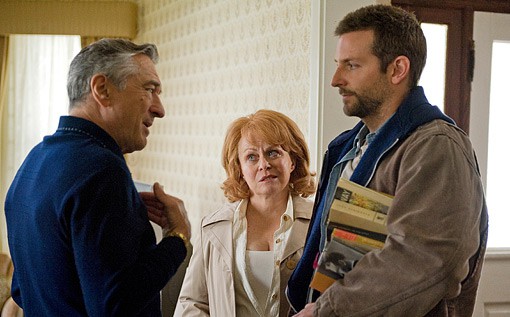 "Silver Linings Playbook" shows a man, Pat, and his family learning to live with his bipolar disorder and manic episodes. Pat is energetic, passionate, and despairingly trying to grasp his past life of normalcy with his ex-wife. The film boasts caring performances by Bradley Cooper, Jennifer Lawrence, Robert De Niro, and Jacki Weaver as a family trying to understand each other in ways that could be harmful but always out of love.
Insecure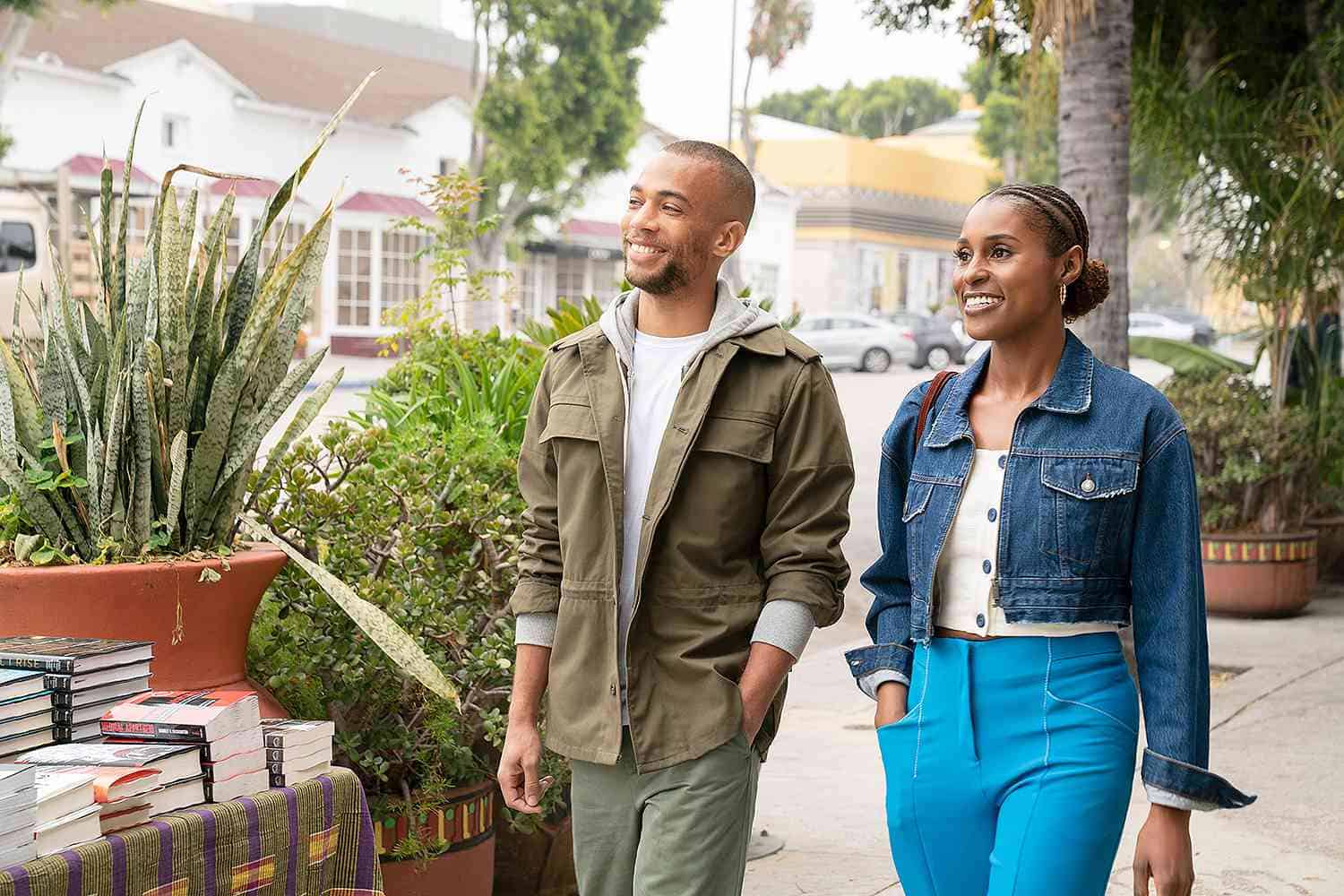 Issa Rae co-creates and stars in "Insecure," a story about two women's friendship and the terribly awkward yet funny experiences they endure in their late 20s. The series explores race, sex, and adult friendships in a way rarely seen on television. Yet the show also conveys a unique perspective on mental illness in Black men through Nathan, one of Issa's boyfriends diagnosed with bipolar disorder. Depending on race, mental health is rarely acknowledged and rarely discussed, so seeing this representation in "Insecure" is hopefully just the start.
A Woman Under the Influence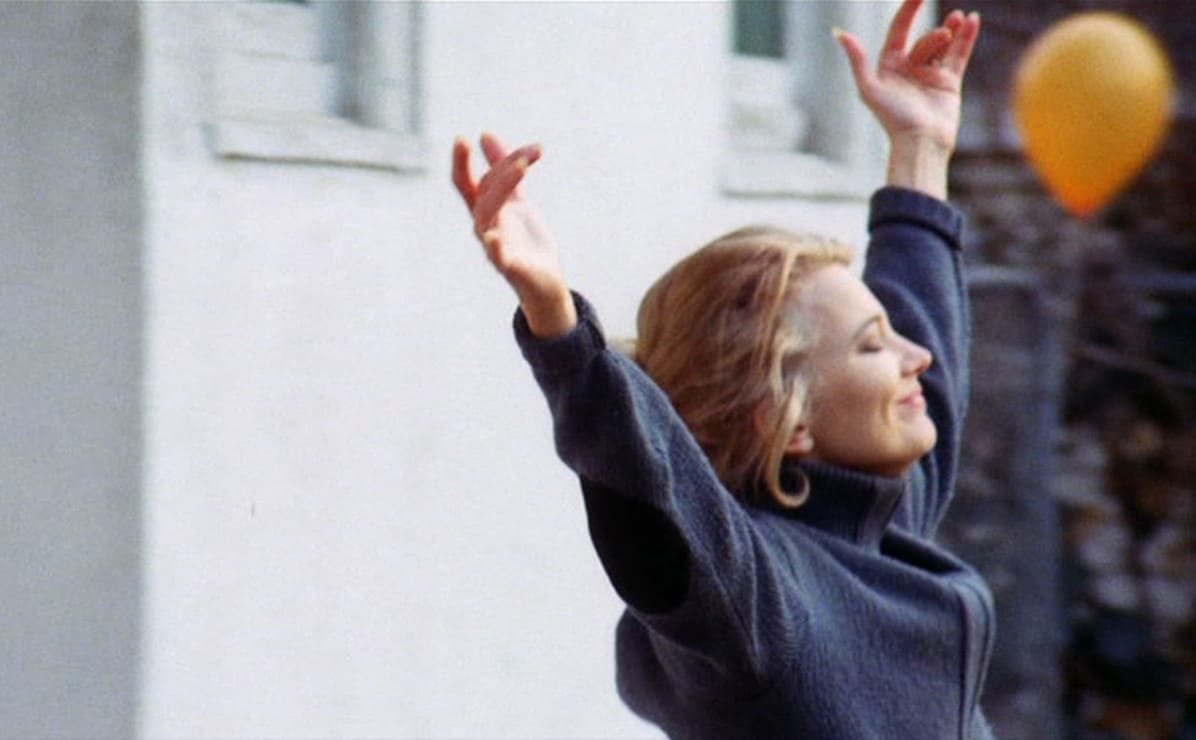 The 1974 film "A Woman Under the Influence" treats mental illness with a delicacy and mysteriousness that is expected in 1970s culture, but it's a reminder that mental illness has existed and continues to exist within families. "A Woman Under the Influence" stars Gena Rowlands as Mabel Longhetti, a loving mother and wife with an undisclosed personality disorder that causes her to become manic and forgetful and sometimes puts her family at risk. This film provides a time capsule of how mental illness was treated in the past and is still relevant to families today.
This Is Us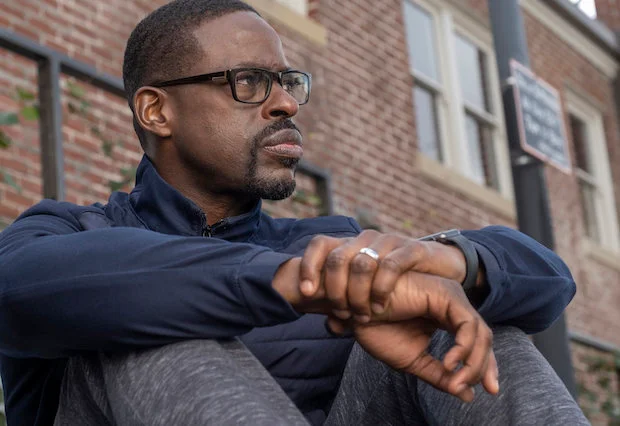 The NBC family drama "This Is Us" was a massive hit when it first premiered in 2016. The show covered just about any social topic it could through the Pearson family in flashbacks and present-day depictions of race, body dysmorphia, adoption, cancer, and, for Sterling K. Brown's character, mental illness.
Brown portrays Randall as a powerful leader who often takes the burden of all people on his shoulders; because of this, Randall often experiences anxiety attacks that could leave him blind. While Randall is reluctant to seek help or address his anxiety, "This is Us" provides a common portrayal of how men handle mental illness and how even the strongest people can be secretly suffering.
Inside Out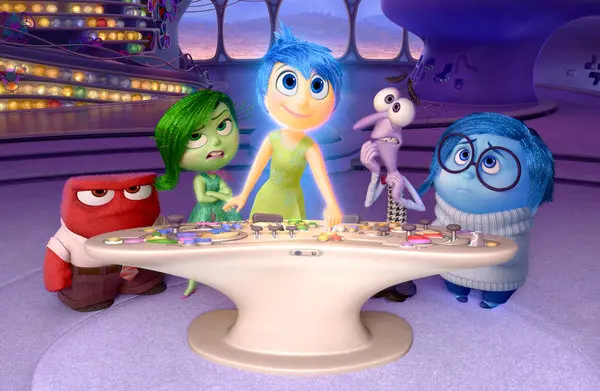 Pixar's "Inside Out" is a gorgeous and inventive tale that personifies emotions in the mind of a young girl named Riley. Her thoughts and feelings are becoming more complex as she moves to a new city, but her leading emotion, Joy (played by the ever-persistent Amy Poehler), is determined to make Riley happy at all times.
This family movie may not be the first choice in depicting mental health, but it demonstrates to children that having other emotions like sadness, anger, and fear is natural and that it's okay to have a combination of all of them. "Inside Out" teaches children and adults alike to embrace the complexity of our emotional spectrum; it's what makes our memories and thoughts so special.
The Sopranos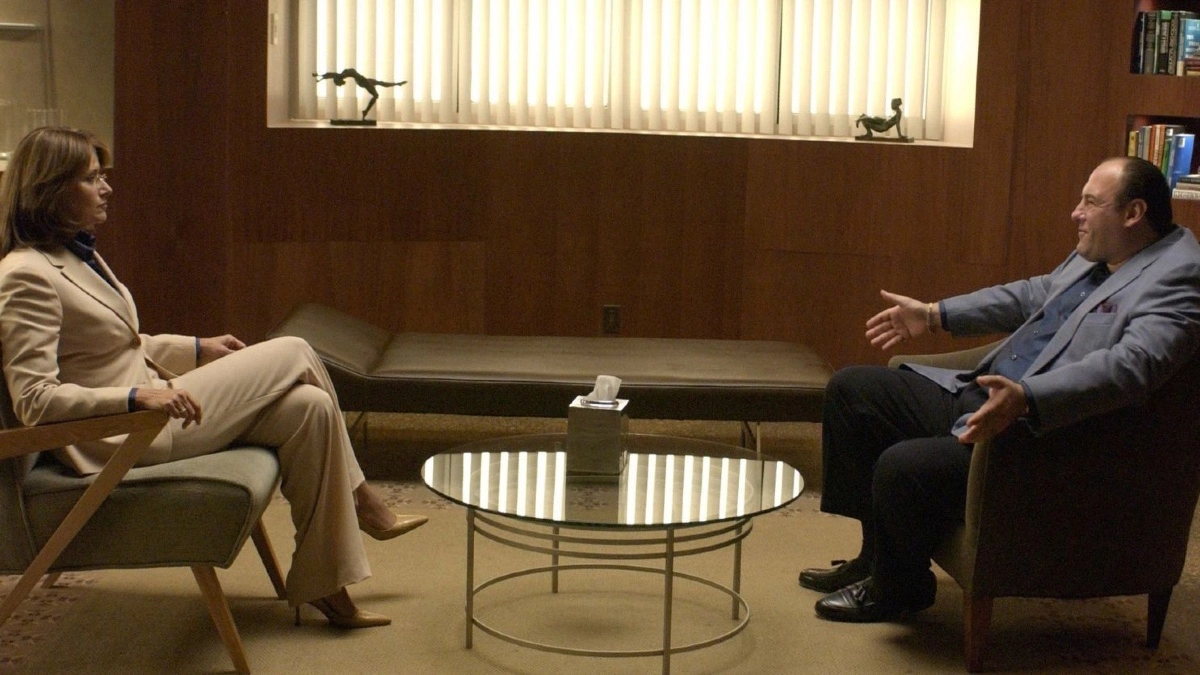 "The Sopranos" was HBO's first hit series, and while many know it depicted mob boss Tony Soprano and the troubles of his gangster family, those who have never seen the series may be surprised by its focus on therapy and toxic masculinity. Tony Soprano suffers from panic attacks in the first episode, and the show continues to explore where Tony's volatile behavior, aggression, and anxiety come from. While Tony may never fully learn or grow, viewers can benefit from seeing Tony's mistakes and encourage them to seek therapy too.
Bojack Horseman
"Bojack Horseman" started as an adult animated program that satirized Hollywood, but empathy and complexity grew in its title character and its raw portrait of depression, addiction, and self-destructive behavior. The black comedy stems from the relatability of this world filled with talking animals and humans, and while BoJack may be a horse, we see ourselves in him and wish so badly that he can potentially redeem himself.