We Are Who We Are: Season 1/ Episode 1 "Right here, Right now #1" [Series Premiere] – Recap/ Review (with Spoilers)
For those waiting for Euphoria to return, We Are Who We Are goes beyond being something to hold you over and might become one of your new favorites.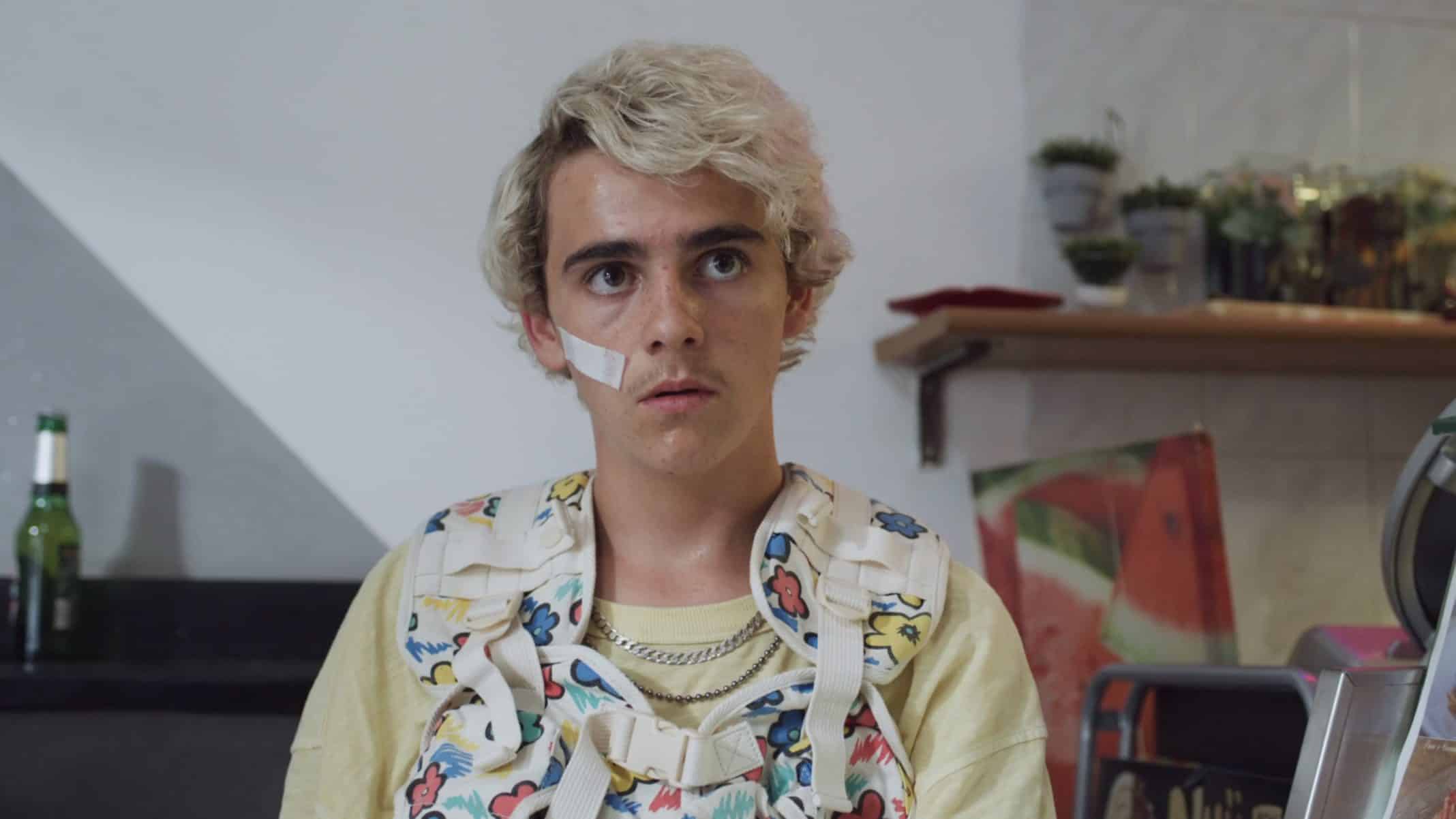 For those waiting for Euphoria to return, We Are Who We Are goes beyond being something to hold you over and might become one of your new favorites.
---
Created By
Paolo Giodano, Francesca Manieri, Luca Guadagnino, Sean Conway
Director(s)
Luca Guadagnino
Writer(s)
Paolo Giodano, Francesca Manieri, Luca Guadagnino
Aired (HBO)
9/14/2020
Introduced This Episode
Fraser Wilson
Jack Dylan Grazer
Sarah Wilson
Chloe Sevigny
Maggie Wilson
Alice Braga
Jennifer Poythress
Faith Alabi
Richard Poythress
Kid Cudi
Caitlin (Harper) Poythress
Jordan Kristine Seamón
Danny Poythress
Spence Moore II
Britney
Francesca Scorsese
This content contains pertinent spoilers.
Recap
There is a change of command at the Chioggia military base in Italy. One Sarah Wilson has ascended to the commander of the base, and has brought along her teenaged son Fraser and wife Maggie. Fraser is a high school freshman, who considers his hometown New York, and fits the description of an eccentric New Yorker, both in good and bad ways. As for Maggie? She might be a commander's wife, but she isn't someone who just stays home, cooks, and cleans. She is a medic in the military.
But perhaps what first draws your interest to this family is its dynamic. Maggie, despite not being Fraser's biological mom, seems to have a more playful and close relationship with him. Sarah, on the other hand, puts her focus into her work and seems to want intimacy with her son, but something is disjointed there. Thus making it so her pursuit of love from him almost seems like an abusive relationship, with her son being the abuser.
Outside of that family, naturally, there are other members of the base. One notable example is the family next door which has a woman named Jennifer, her husband, last name Poythress, and their two kids, Caitlin and Danny. Of the four, Caitlin catches Fraser's eye, and he finds himself so enchanted by her that he follows her repeatedly. Thus leading to one of Caitlin's friends, Britney, taking note of Fraser and seemingly trying to befriend him and date him.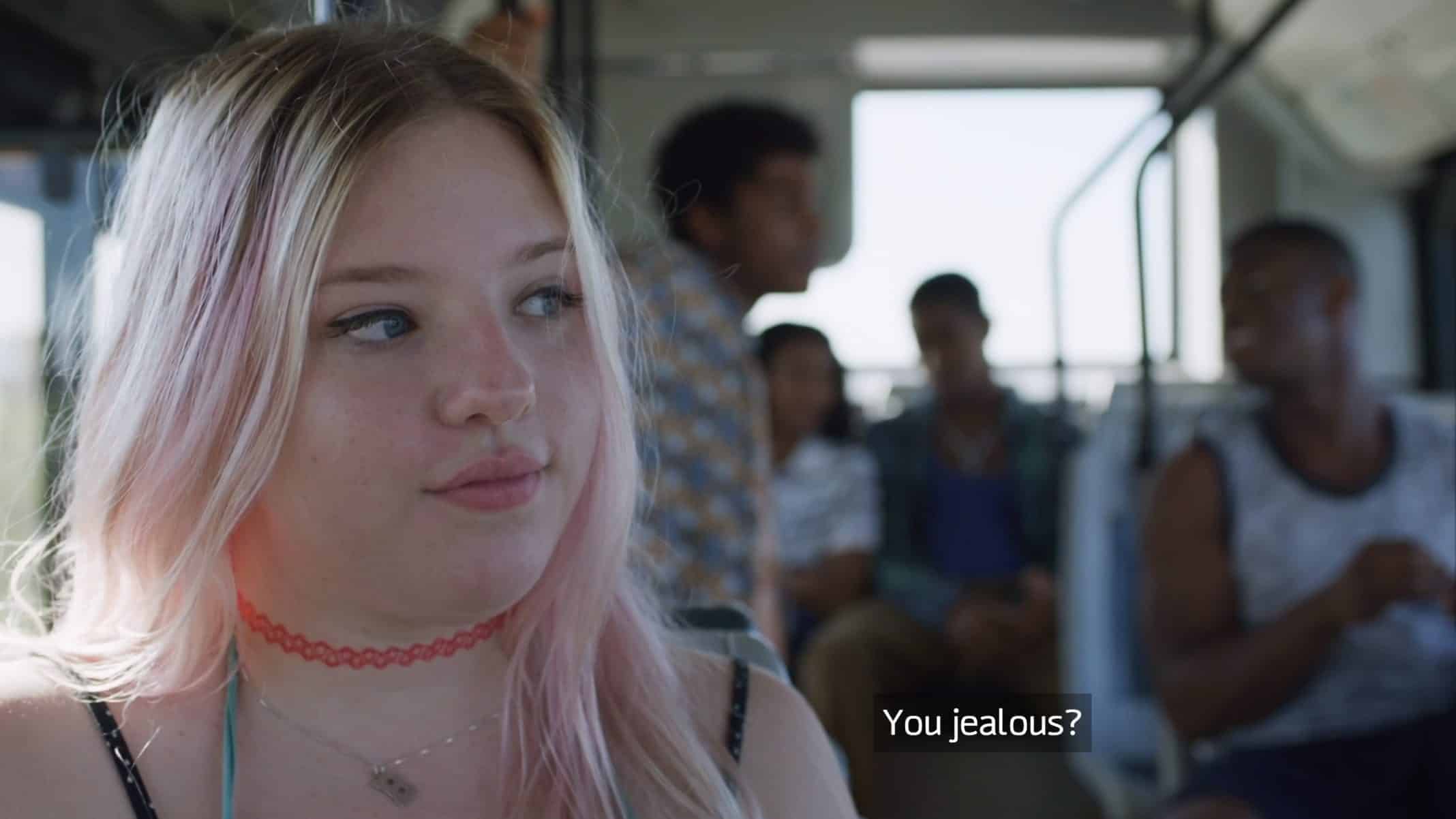 However, with Fraser having a strong interest in Caitlin, as well as men, it seems Britney may not, and never did, stand a chance.
Things To Note | Question(s) Left Unanswered
Is Mark, the person Fraser calls, an ex or his father?
Does Danny know about Harper?
Review
---
Community Rating:
---
Highlights
The Music
From Kanye West to Klaus Nomi, and artist I wasn't aware of, the music finds a means to be more than background noise or a way to accentuate what Fraser is feeling and gets a life of its own. As noted in the interviews with the creators, it gives you a sense of the clash between the Little America that the US Military made in Italy and the country and sub-continent it is surrounded by. Thus giving you a similar vibe to when you go to places called Chinatown or Little Italy. For while there are walls or borders, they are porous to a certain degree. Making it so, with the music, you can get a sense of how this show is about Americans in a foreign country, but also how it's about a foreign country that has this speck of land that is dominated by Americans.
The Weird Dynamics At Play
From Fraser's family to the base as a whole, there are a lot of reasons to raise your eyebrow, and it brings quite a bit of intrigue to the show. For if it isn't the way Jennifer's husband looks at Sarah as she officially takes over, with disgust, Jennifer herself maybe not the most comfortable with lesbians living next door, there are a lot of side-eyes, and it isn't just from us. Heck, throw in Caitlin and her relationships with her friends and her parents, and it makes what you know is indisputably weird between Sarah and Fraser the last dish of a three-course meal.
Caitlin's Story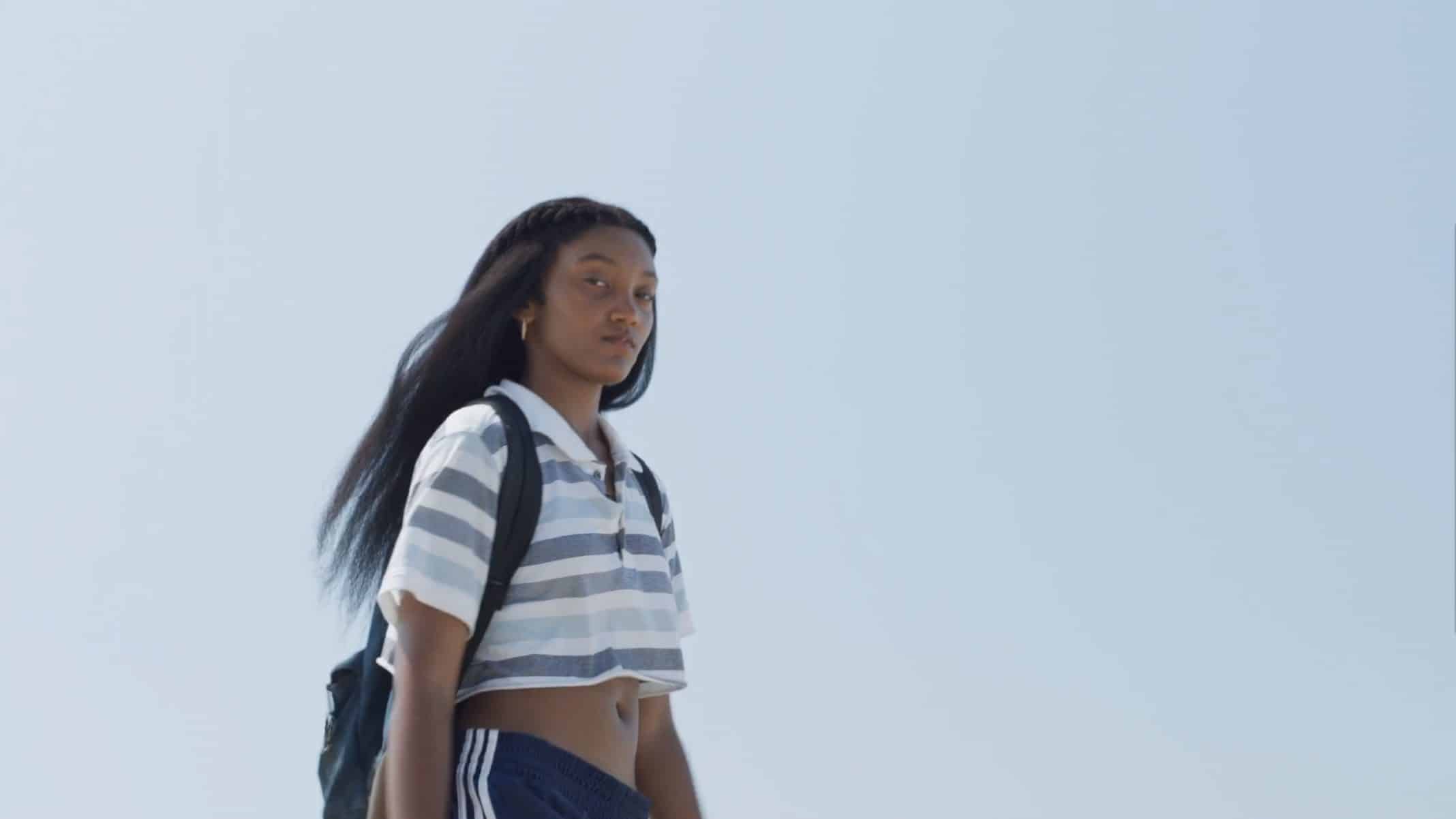 Speaking of Caitlin, in the "Weeks to come" video, you get this sense that either Caitlin, through this person she becomes named Harper, is trans, gender non-binary, or possibly something else. This is of great interest for, while diversity in storytelling has come a long way, when it comes to Black girls, there is still a catch-up. Especially beyond the messiness of shows like Insecure or the need to be perfect to compensate for your race and womanhood, as we can see in Lovecraft Country.
Add in you don't get to see too many Black women, girls especially, play with gender, explore it, and maybe confirm girlhood isn't how they identify, this feels like a rare treat.
On The Fence
Fraser Grows On You
Let's be real from the jump, Fraser is that annoying ass kid in a drama about adults you wished would get killed or written off – at first. For one of the main issues with Fraser is, he's pretentious and doesn't come off weird because he just is, but weird because he wants to be seen. Not confronted and challenged when it comes to his thoughts, actions, and look, but still seen, desired, and admired.
But, as it becomes clear his relationship with his mom is weird, and then Maggie, and throw in his possibly complicated sexuality, you find means to get into his story. I won't pretend that it is instant, and it may not take a few more episodes. However, with the help of Caitlin, or Harper rather, there is a good chance you won't want to see him hit with a shovel.
The Relationship Drama On The Horizon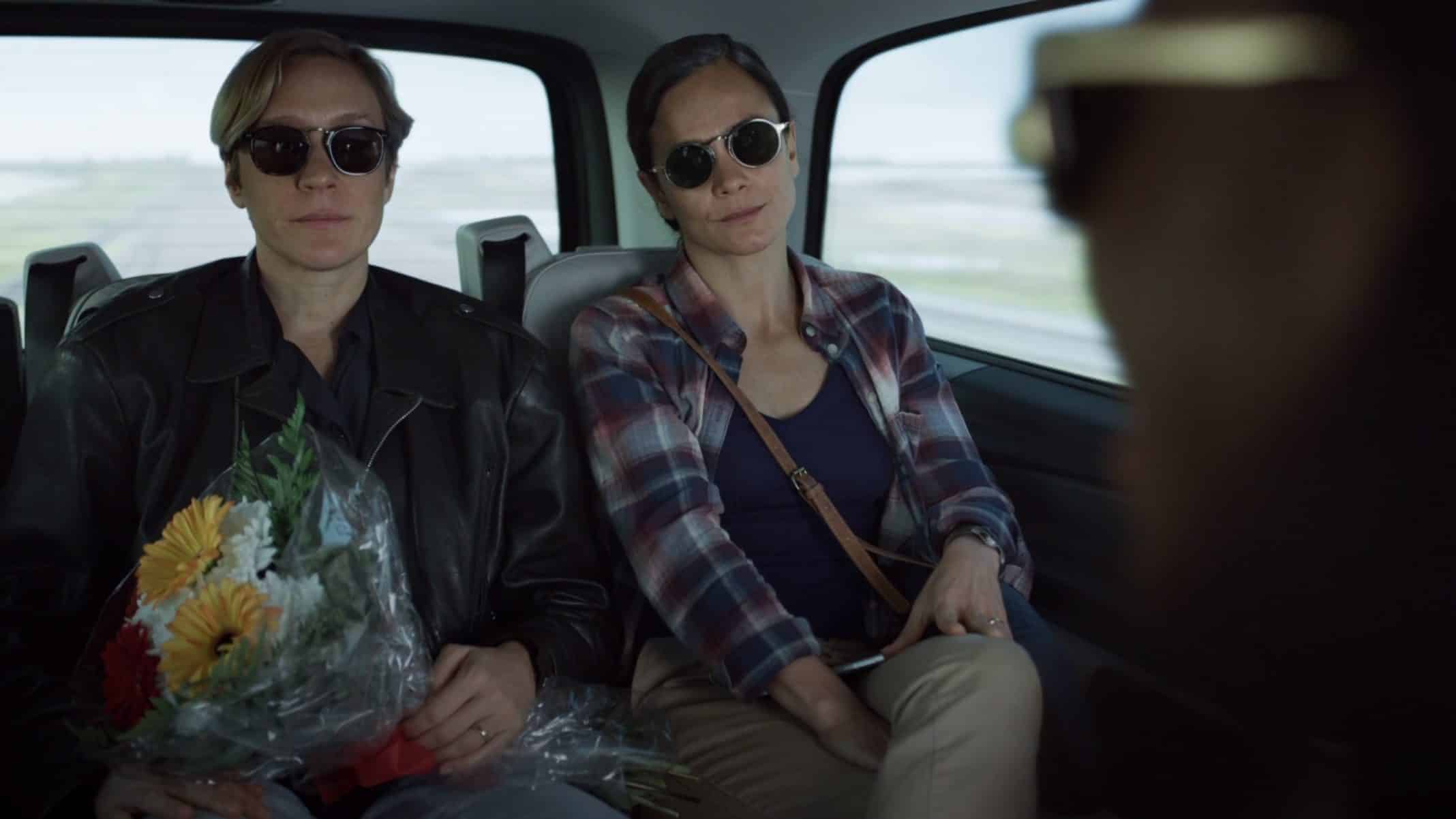 Maggie and Sarah's relationship seems as obligatory as the president of the United States being married. It's just now it is two women rather than two men. So with it being hinted both may look outside their marriage, honestly, the interest isn't that high.
The Politics of Running A Military Base
We've never watched a military drama before, but even taking note of how Sarah is a woman in a male-dominated field, how they are Americans on a military base outside the United States, and the issues her predecessor brought up, again, the interest isn't high. When it comes to the adults, especially their relationships with each other, not their kids, there isn't much intrigue there.
Watch The Series Premiere
https://www.youtube.com/watch?v=QKgJexPP5EU
The Politics of Running A Military Base - 74%
The Relationship Drama On The Horizon - 76%
Fraser Grows On You - 79%
Caitlin's Story - 88%
The Weird Dynamics At Play - 86%
The Music - 85%
While the adults on their own don't present enticing reasons to watch, the children on their own, and relationship to the adults is what'll keep you watching.
---
Follow, Like, and Subscribe
Community Rating: 0.00% (0) - No Community Ratings Submitted (Add Yours Below)