Thirteen Reasons Why (13 Reasons Why): Season 1/ Episode 2 "Tape 1, Side B" – Overview/ Review (with Spoilers)
As it becomes established that the series' goal is fleshing out other people perspectives and how they are dealing with Hannah's death, much less the tapes, you learn to appreciate the changes. Episode Focus: What Clay May Know (Jessica [Alisha Boe], Justin [Brandon Flynn], Clay and Tony) With Clay being in possession of the tapes,…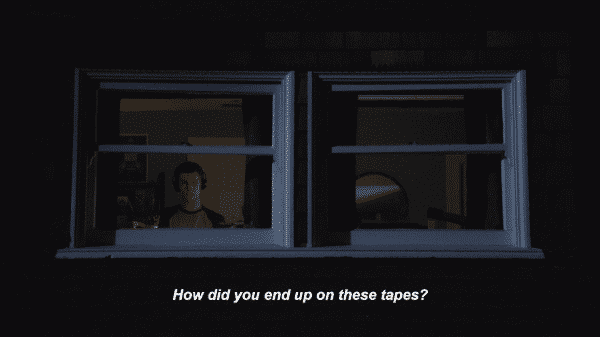 As it becomes established that the series' goal is fleshing out other people perspectives and how they are dealing with Hannah's death, much less the tapes, you learn to appreciate the changes.
Episode Focus: What Clay May Know (Jessica [Alisha Boe], Justin [Brandon Flynn], Clay and Tony)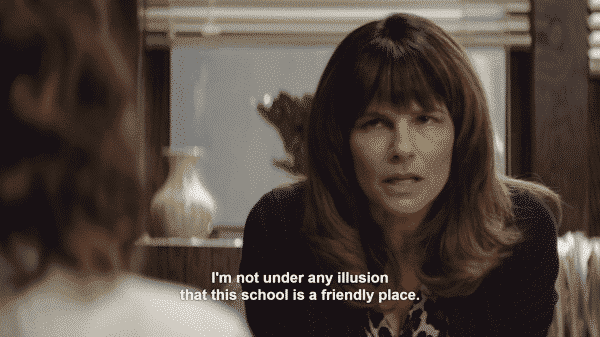 With Clay being in possession of the tapes, though not part of any serious offense [note]I don't put (with Spoilers) for nothing[/note], it strikes fear in everyone else's heart who were on the tapes. For there is a crime on those tapes, there is the type of damning evidence which, if put online, it could follow and ruin everyone's lives. So comes the question of what to do about Clay knowing what happened and who was witness to it.
Thus explaining why Tony is keeping such a watch on Clay since, between Bryce (Justin Prentice), Justin, Jessica, and the rest of the jocks, he is a potential liability that can destroy them all. However, Clay is taking his sweet time and, with that, Tony is starting to lose patience. Making it seem he wants an ally. Perhaps to help as Hannah's parents, Olivia (Kate Walsh) and Andy (Brian d'Arcy James), continue to search for a way to understand who and what led to their daughter's suicide.
Commentary
You know, one thing I don't believe I took note of when reading the book is that we don't get anyone's perspective besides Hannah and Clay. None of the people on the tapes you ever hear Clay interact with. Also, while we hear how her death affected him and Tony, everyone else, from his peers to the adults, they are not part of the equation. So with this adaptation focusing on that, it is doing what most adaptations fail to do: Fill in the blanks.
For, all things considered, imagine 12 other people knowing the type of information which could be used to blackmail you. The type of information which, as Jessica notes, can lead to losing scholarship and ruin your life. For never mind the school learning, but, again, imagine those tapes being put online for all to hear. It would probably take less than a week for that to spread on social media and go viral. Especially since Hannah gives names, in full detail, and you know people aren't going to keep their perspectives to themselves.
Subplot 1: A Long Time Ago, We Used To Be Friends (Hannah, Jessica, and Alex [Miles Heizer])
Side B focuses on the gain and loss of Jessica and Alex's friendship and, as in the first episode, Langford makes it so hard to accept this vibrant and interesting girl is dead. No apologies, no build to it, she is dead and you are forced to accept it. Of which, part of the reason is that Jessica is as insecure as Hannah is and with that "Best Ass" list putting Hannah on the positive and Jessica on the negative, that was all the proof Jessica needed. It was all she needed to prove the slut named Hannah took her man. That is, even when she verbally made it seem she didn't, at one time, believe the rumors were true. Especially since, at her old school, there were rumors about her that got spread.
Commentary
I don't know why, but this show feels triggering. For even though High school wasn't filled with drama, thank the lord, for me, the language and situations don't at all seem like the type of nonsense you see on Freeform. It feels very rooted in reality and with that, you get this uncomfortable feeling. For while it is noted in the book that Jay Asher got some of Hannah's stories from his female friends, there is such a difference in watching the situations play out and reading them. If only because the book can take you a day or two to read and with that speed doesn't come the need to pause and analyze. However, let me tell you, with digging up quotes and screenshots for the review, it forced me to really think about what Hannah is going through.
I mean, just imagine, you are a 16-year-old girl who has a few acquaintances, people who know your name, but friends are in short supply. Your best friend moved 2000+ miles away and the replacement, well they were good for a season but then they broke off. They abandoned you, depending if you believe Hannah or Jessica's take on the matter [note]Which leads to the thought: Imagine if this show doesn't allow Hannah to be a straight victim. Imagine if they put some responsibility for what happened to her on her and doesn't allow Hannah to just point fingers so we can damn that person. As someone who read the book, which I feel like I'll say way too much, this is quite intriguing.[/note]. Then with one of them accusing you of living up to this slut rumor and smacking you, hopefully, you can understand why Jessica's name is on the list. For really, as often said, no man is an island. We all, unfortunately, can't be some pristine and untouched island. Tourist and colonizers take from us every day and you can only hope if someone becomes a local, they give as much as they take. Yet, when it comes to Jessica and Alex, what they both did was sell their piece of real estate in Hannah's life for a waste dump and because of that, Hannah's life was never the same.
Collected Quote(s)
It was a hot chocolate friendship, good for cold months, but maybe not perfect for all seasons.
---
Follow, Like, and Subscribe
Community Rating: 0.00% (0) - No Community Ratings Submitted (Add Yours Below)