The Summer I Turned Pretty: Season 2/ Episode 5 "Love Fool" – Recap and Review (with Spoilers)
---
Community Rating: 0.00% (0) - No Community Ratings Submitted (Add Yours Below)
---
This post may contain affiliate links and spoilers. Please read our disclosure policy.
---
General Information
This section Includes information about the Director, Writer, and Cast.
Release Date (Prime Video)
July 28, 2023
Director(s)
Sophia Takal
Writer(s)
Sabrina Sherif
Previously Noted Characters and Cast
Jeremiah
Gavin Casalegno
Conrad
Christopher Briney
Belly
Lola Tung
Susannah
Rachel Blanchard
Julia
Kyra Sedgwick
Skye
Elsie Fisher
Cam
David Iacono
Taylor
Rain Spencer
Steven
Sean Kaufman
Plot Recap
This content contains pertinent spoilers. Also, images and text in this post may contain affiliate links. If a purchase is made from those sites, we may earn money or products from the company.
He Was Once My Hero – Jeremiah, Conrad, Belly, Susannah, Julia, Skye
As a younger brother, there was a time Jeremiah looked up to Conrad. However, the Conrad who loves to throw a gut punch at Julia and Skye, by bringing up how his grandpa loved Susannah more or questioning Skye's loyalty? While Jeremiah is mad, too, the way Conrad is lashing out is something he can't accept, condone, or look past.
But Jeremiah is more forgiving than Conrad ever was, is, or will be. He forgave Belly, despite breaking his heart. He forgave Conrad countless times for not being the type of boyfriend Belly deserved, and maybe in some ways, forgave himself and Susannah.
Now, what does Susannah have to do with this? Well, she was so happy about one of her boys being with Belly she didn't realize the other one wanted to be with her too. And it is on the night of prom, when Conrad and Belly ended, Susannah recognizes the pain in her son's eyes and makes him promise to not let anyone get between them – which would include the unsaid name of "Belly."
First Love or Second Choice – Cam, Jeremiah, Conrad, Steven, Taylor, Belly, Skye
After having a row with Julia and the house being empty and not a place where they are welcomed, it is decided to head to the country club to spend the night, and after setting aside the fight for the house for another day, everyone focuses on each other. Skye focuses on Cam, who they flirt with and get along with well. Steven and Taylor? Honestly, it seems Steven couldn't give a damn about Milo's existence, and if it wasn't for Jeremiah and Conrad, he would have kissed Taylor.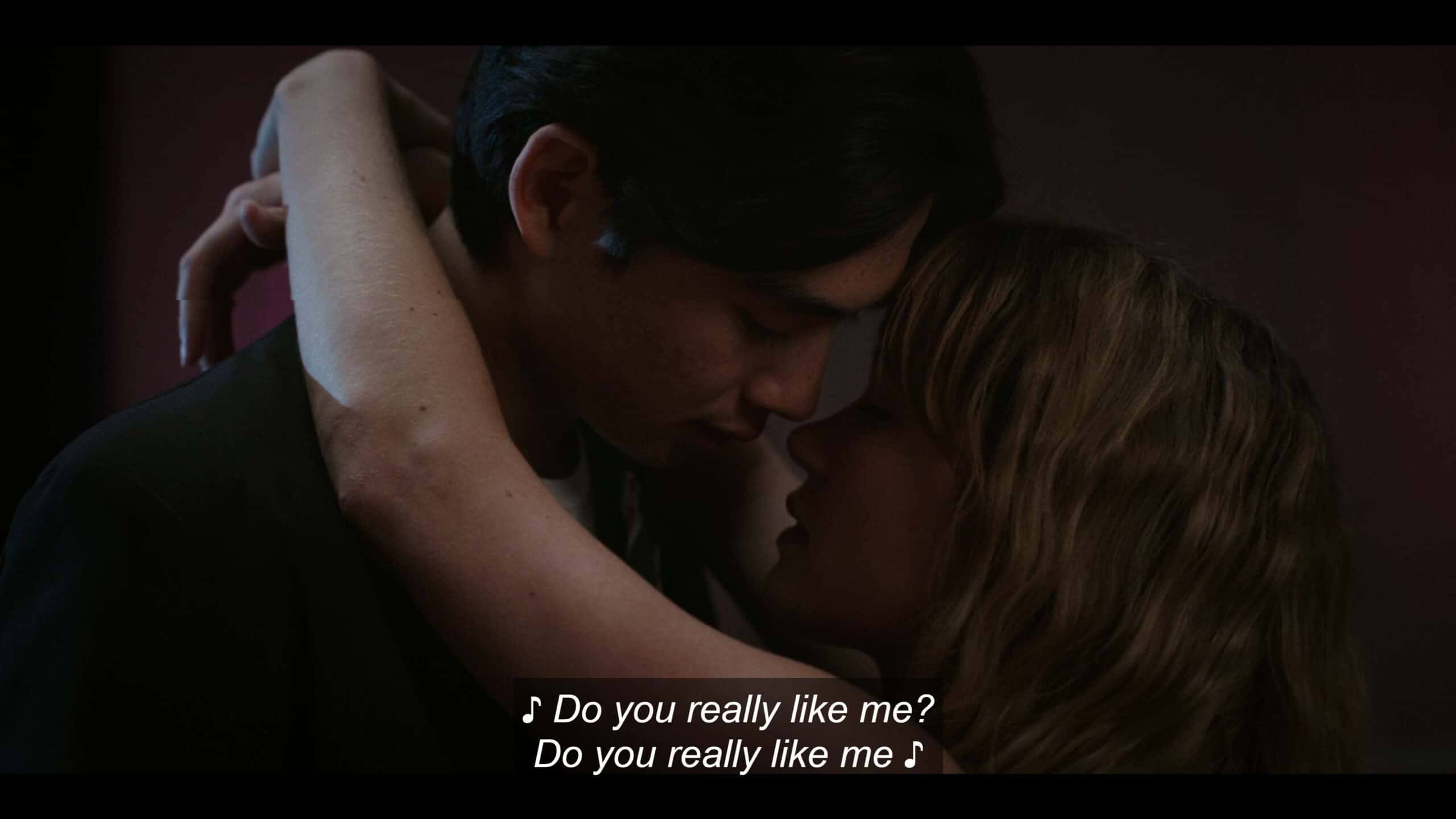 Which leads to a lot of questions, of which Belly starts by asking Taylor about this Steven vibe. Taylor makes it clear Steven was her first love, that's hard to get past, and it seems when in the moment of feeling like what was lost, or once so close to being obtainable, presents itself, you get lost in the moment. Belly relates to this, and before she knows it, Taylor is pressing her on volleyball and Jeremiah.
Volleyball is a painful topic since the coach's disappointment isn't something Belly wants to handle. So, Taylor texts the coach on Belly's behalf, and even with helping her to make that move, the coach rejects Belly. Now, as for the Jeremiah topic? It's complicated. Belly does recognize something is there, but Jeremiah has experienced so many false starts that he doesn't want to get his hopes up.
For example, he rejects a truth or dare from Skye in which Belly and him were supposed to kiss and he reveals the reason he didn't kiss her was because he wouldn't know how to stop. Thus leaving Belly with something to think about as it becomes clear that Jeremiah loves her deeply, but whether she can truly return those feelings is hard to say.
A Good Night To A Terrible Tomorrow – Julia, Conrad, Jeremiah
But, what is known is that Julia sold the house. For a moment, Conrad thought he could get a lawyer and get access to his money, damn what his father says, and Jeremiah would join him too. However, Julia sold the house, to a unnamed person, and it seems not only the battle, but maybe the war is over.
Review
Notable Performances or Moments
The Pain Of A First Love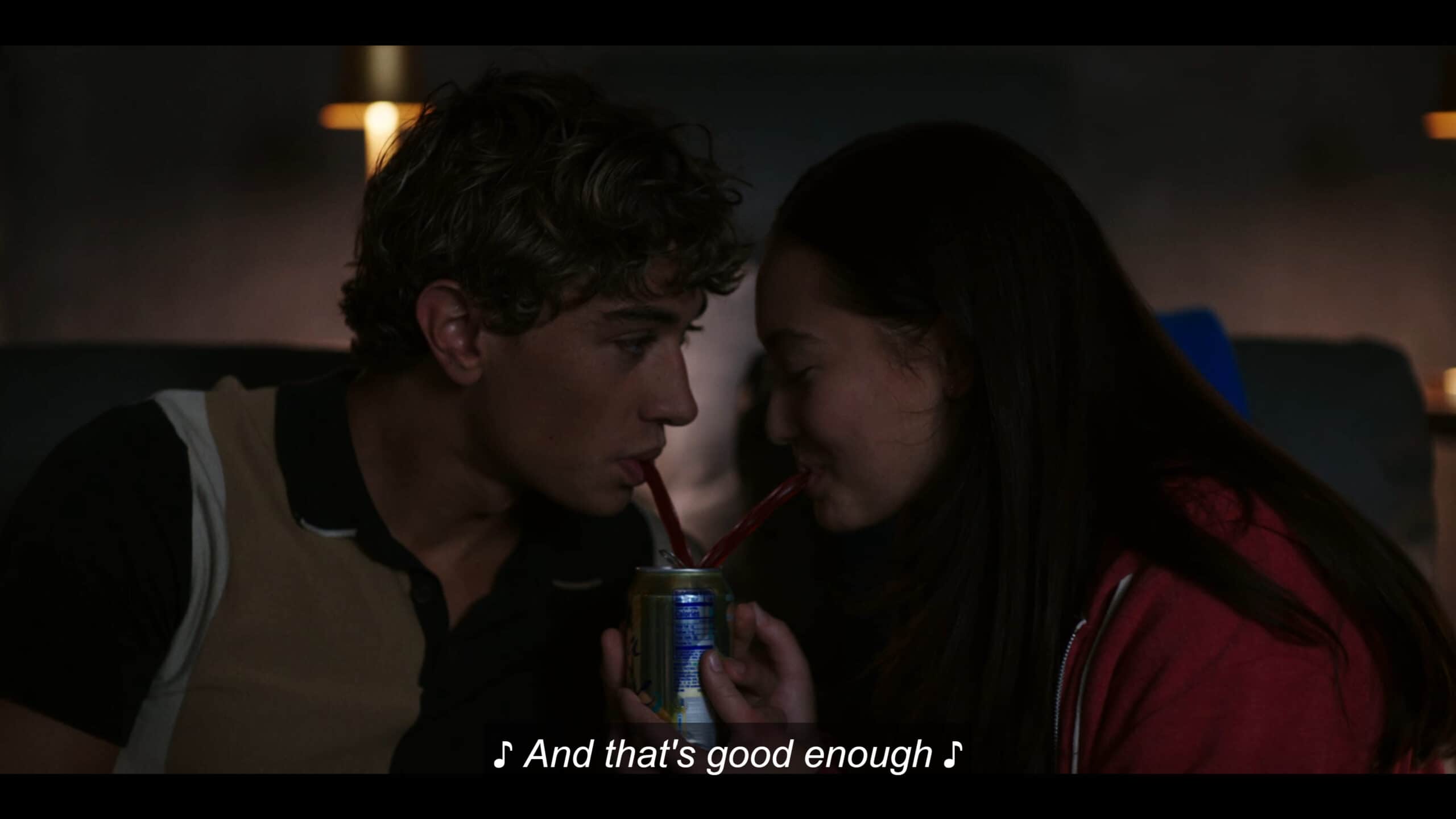 Having things from the point of view of Jeremiah, then add in Taylor talking to Belly about her lingering feelings for Steven was hard to watch in the best way. Taylor, you can see, likes Milo, maybe loves him, but as with Belly and Conrad, it isn't as intense as that first love. It doesn't feel so heavy and new that it hurts. Which both agree is for the best but, as noted by Cam when talking about his sister, in the form of a familial love, the scab becomes a scar and it hurts less, and while you may get triggered, you survive.
But, in the case of Taylor and Jeremiah, unlike Belly and Conrad, it's different. Conrad and Belly, as toxic as things got because of Conrad, still had the chance to give it a go, make memories, and though it all burnt up, they got to bring the fantasy to reality. All Jeremiah and Taylor got was a taste. A moment, that was a secret, that they had to deal with the consequences of, as if they did something wrong allowing themselves to think they were chosen at last and wasn't a second choice or a convenient person to choose.
Highlights
The Saving The House Plot Not Coming Easy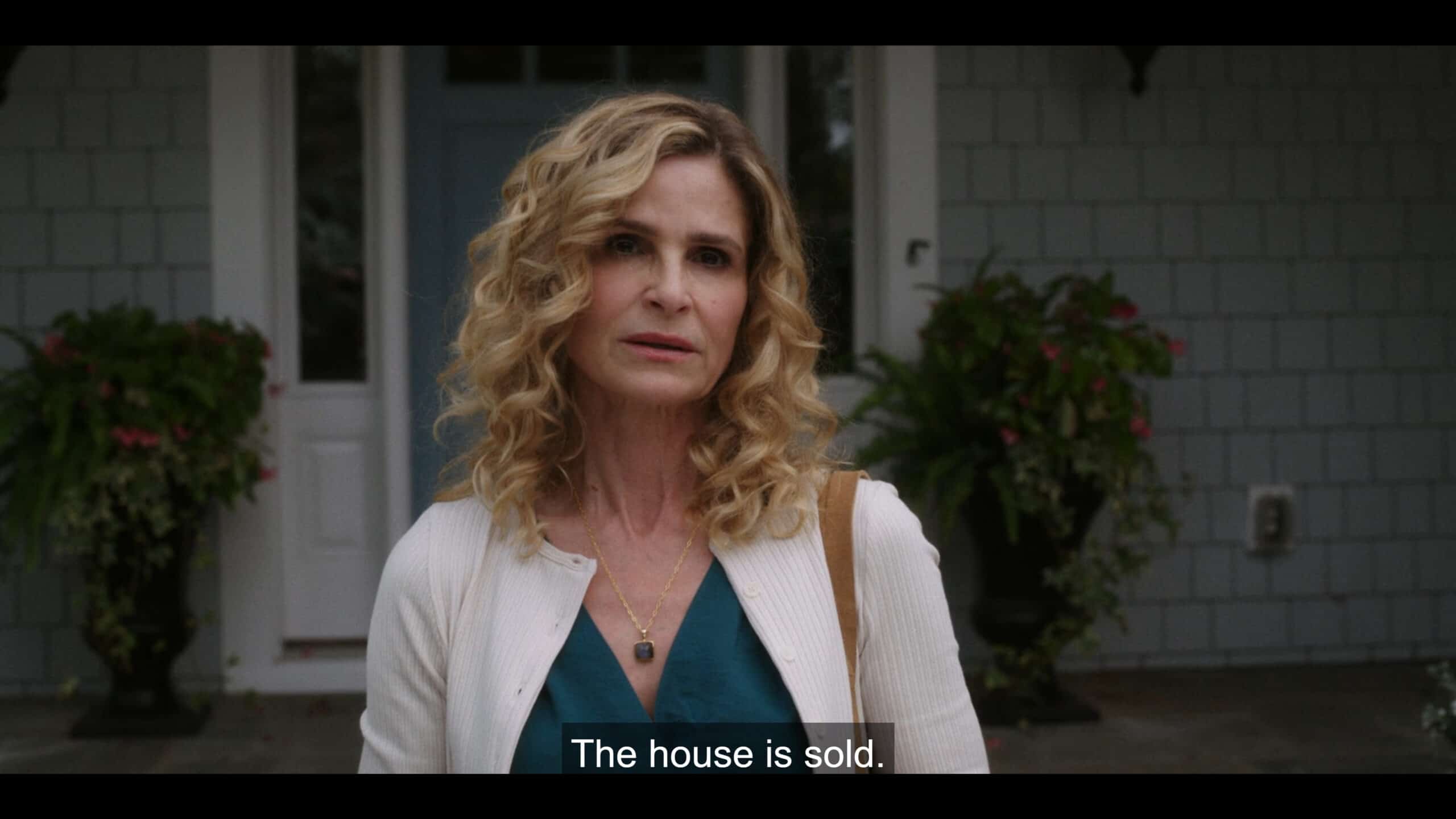 With the majority of the characters hovering around 18, if they really found a easy way to get the house without much of a challenge, it would undercut everything. So all the trials, work arounds, maybe even having to use their generational wealth to secure a house they can't afford? I appreciate it. The battle allows for a sense this is as real as all the emotions they are going through and I'd be lying to you if I didn't say a part of me wants them to fail to save the house just to see if it would lead to them creating new memories without the crutch of Susannah's precedents set in that house.
Episode Directory
FAQs
Answers to some questions you may have regarding this episode:
Why Is The Episode Called "Love Fool?"
Because of the foolish things love has made characters do or feel throughout the episode
Summary Of Thoughts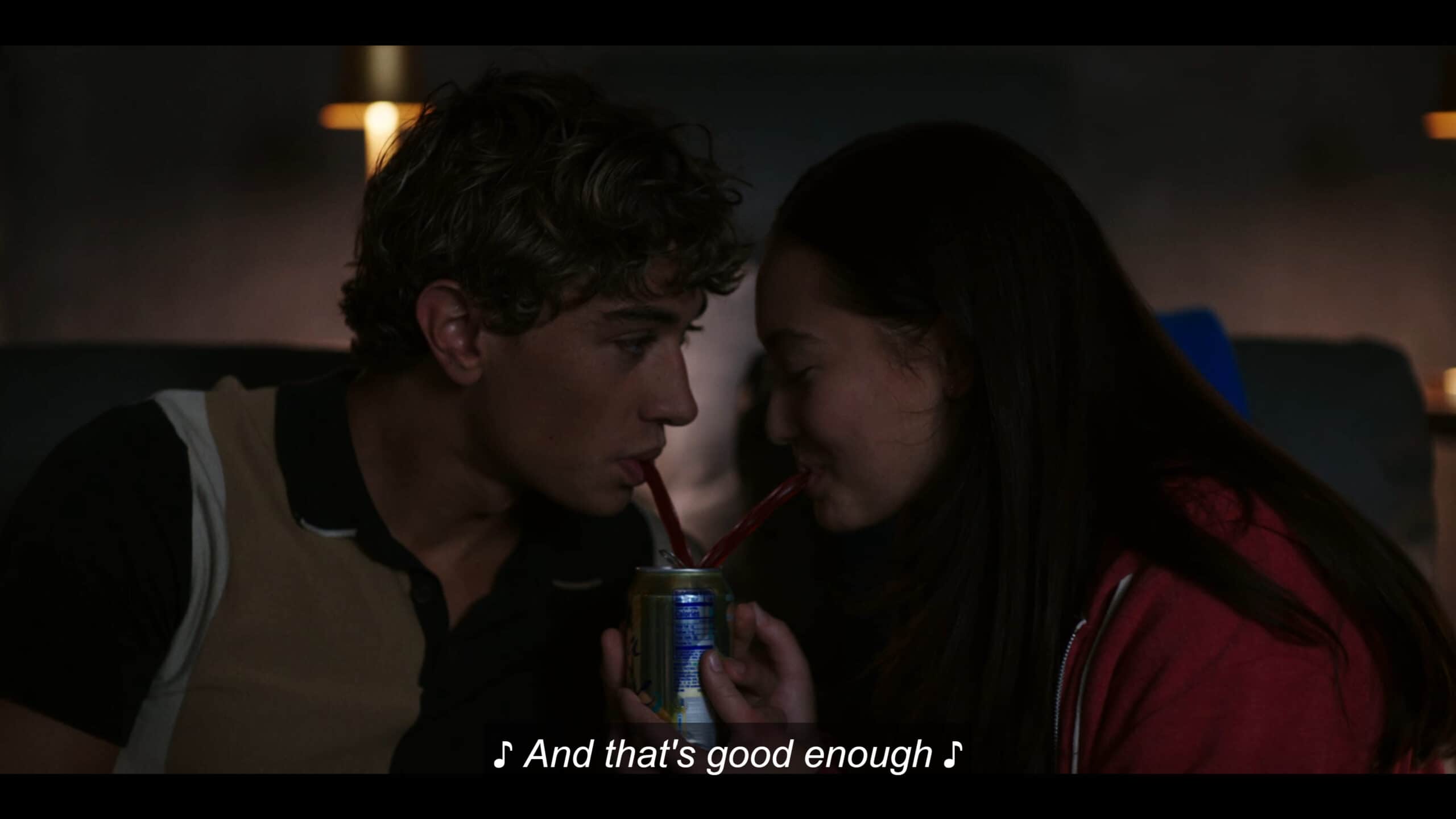 Title: The Summer I Turned Pretty: Season 2/ Episode 5 "Love Fool"
Description: In an episode focused on Jeremiah's point of view, we get to ask, "Will they or won't they" for not only him and Belly but a few others.
Date published: August 2, 2023
Episode number: 5
Part of season: 2
Part of series: The Summer I Turned Pretty
Author: Amari Allah
Production company: Prime Video
Director(s): Sophia Takal
Actor(s): Gavin Casalegno, Christopher Briney, Lola Tung, Rachel Blanchard, Kyra Sedgwick, Elsie Fisher, David Iacono, Rain Spencer, Sean Kaufman
Genre: Drama, Young Adult
Review Summary
While a bit devastating that Aunt Julia is ready to burn any bridge Jeremiah and Conrad wish to cross, seeing all these potential couples, first loves, flirt and confront why they may never be probably hurts more to watch than seeing Susannah's house get sold.
Plot and Dialog -

83%

Characters Development and Performances -

84.5%

Visuals and Sound -

80%

Pacing -

82.5%

Value For Intended Audience -

82%
Highlight(s)
Depiction of The Pain Of A First Love
That Saving The House Is Not Coming Easy
Related Topics:
Christopher Briney
,
David Iacono
,
Elsie Fisher
,
Gavin Casalegno
,
Kyra Sedgwick
,
Lola Tung
,
Prime Video
,
Rachel Blanchard
,
Rain Spencer
,
Sabrina Sherif
,
Sean Kaufman
,
Sophia Takal