The Summer I Turned Pretty: Season 2/ Episode 4 "Love Game" – Recap and Review
As the kids continue to attempt to appeal to Aunt Julia, Laurel encounters a familiar face which makes going to New York worth it.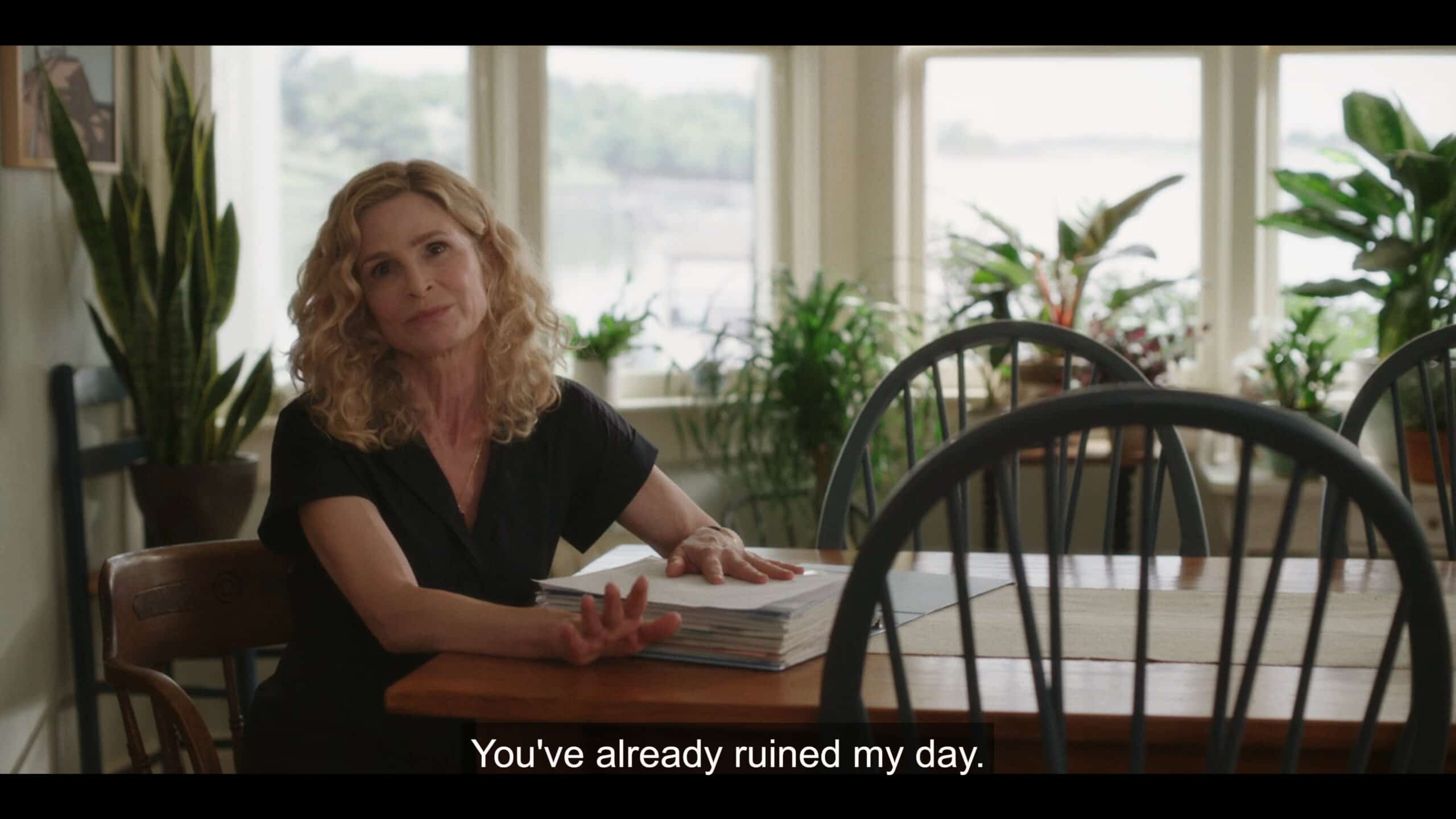 General Information
This section Includes information about the Director, Writer, and Cast.
Release Date (Prime Video)
July 21, 2023
Director(s)
Isabel Sandoval
Writer(s)
Scarlett Curtis
Previously Noted Characters and Cast
Cleveland
Alfredo Narciso
Laurel
Jackie Chung
Julia
Kyra Sedgwick
Steven
Sean Kaufman
Taylor
Rain Spencer
Belly
Lola Tung
Skye
Elsie Fisher
Conrad
Christopher Briney
Jeremiah
Gavin Casalegno
Cam Cameron
David Iacono
Plot Recap
This content contains pertinent spoilers. Also, images and text in this post may contain affiliate links. If a purchase is made from those sites, we may earn money or products from the company.
What They Need Is The Strength Of Vulnerability, Not Just Strength – Cleveland, Laurel
Laurel selling her book is a task—one which doesn't lead to Nnotable traction. But, lucky for her, Cleveland shows up, mainly for her, not to hawk his own book. He gives her the advice and permission she won't give herself to be vulnerable with Belly and maybe even herself. Also, he asks her out on a date which she gladly accepts.
Buying Time And Enjoying The Day – Julia, Steven, Taylor, Belly, Skye, Conrad, Jeremiah, Cameron
From what it seems, to buy some time, Steven may have messed with the A/C. No one can prove it, Taylor is the only one who accuses him, but it seems likely, and Julia, between all these kids making her seem like a villain paired with the A/C going out, she is tired, stressed, and wants all the kids out the house, even Skye. This opens the door for Skye hanging out with their cousins and friends, and while they originally plan to be a sour puss, especially considering how Jeremiah and Conrad talk about their mom, they warm up to everyone.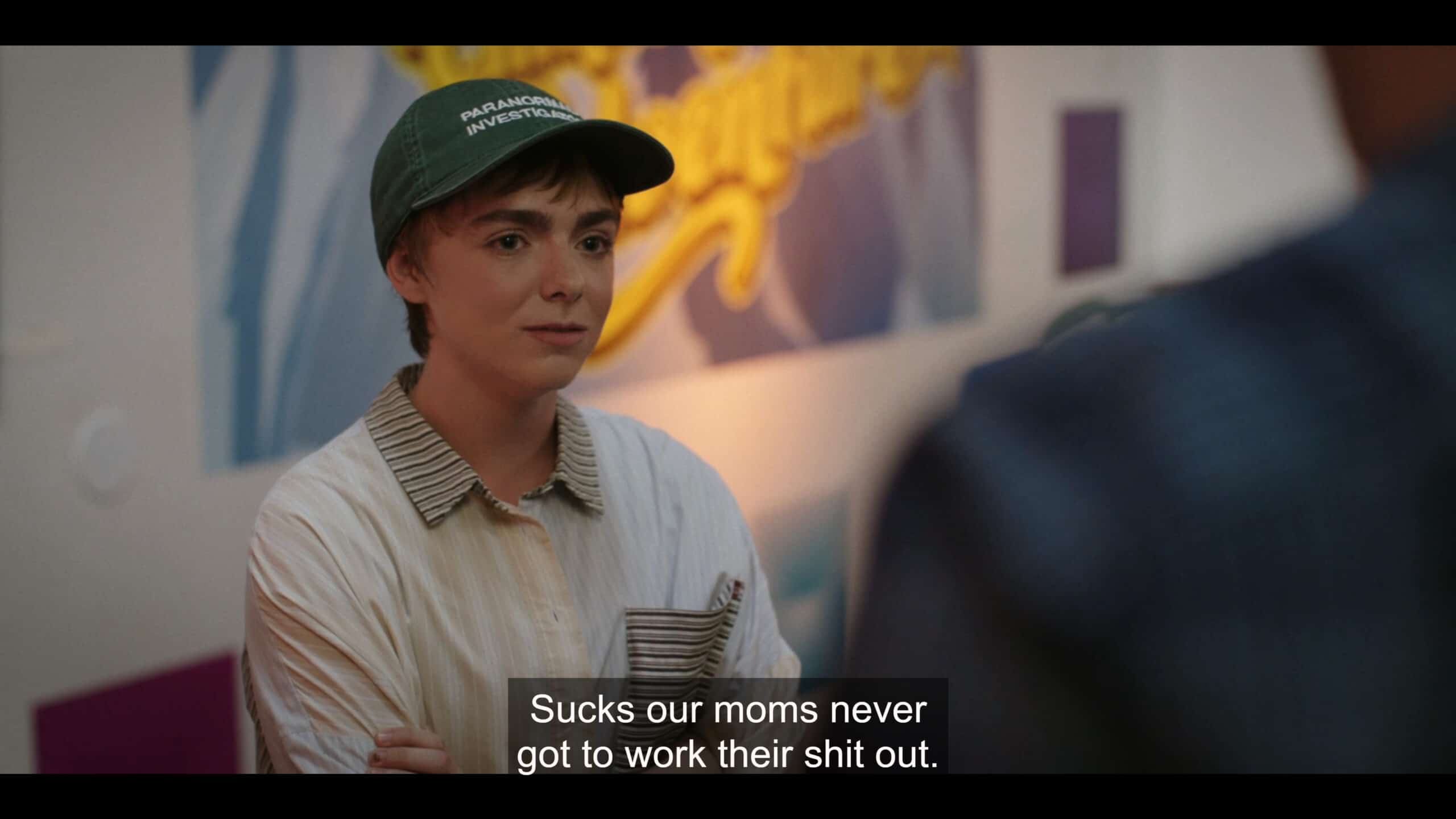 This especially becomes true as Belly, Taylor, and Skye compete against Steven, Conrad, and Jeremiah, with Cam Cameron as referee for many of them. Now, Belly ultimately loses, which brings up many good feelings and memories, but also reminders of how Jeremiah has always been there and her crush on Conrad often led to heartbreak.
Some examples include Conrad taking Belly to the Boardwalk when she was 13 and her thinking it was a date or quality time between them, but he really just wanted an excuse to see a girl. The same summer, Jeremiah, when Belly was sick, stayed at the house with her, and they joked and had a good time. On top of that, this summer, after Belly loses to Conrad's team, Jeremiah joins her on the Tower of Terror ride and even holds her hand. Pushing the idea that they may not have only healed their friendship, but maybe those old feelings might also be coming back.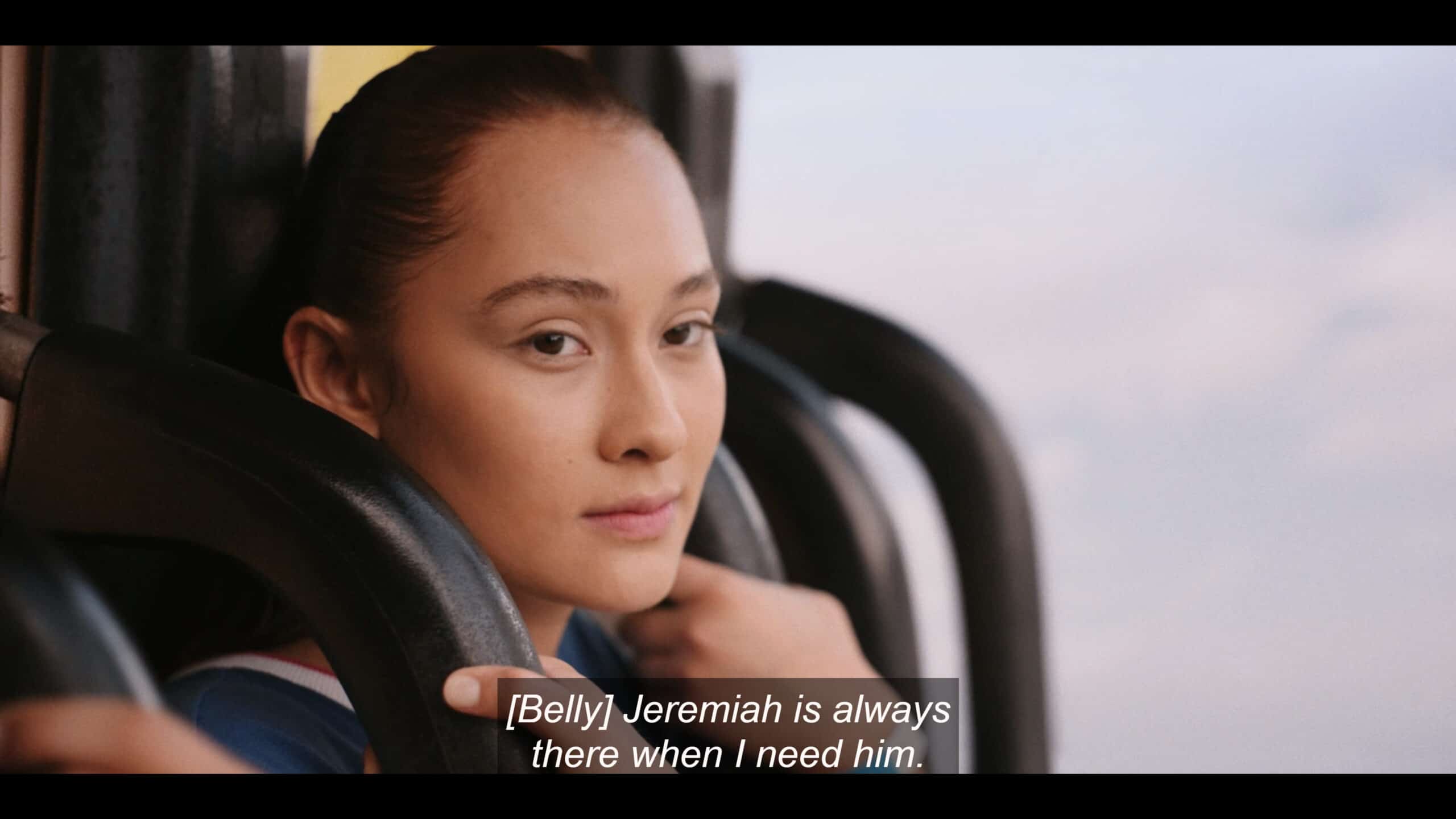 Bamboozled – Julia, Conrad, Jeremiah, Skye, Belly
While it was assumed that the Fisher boys and Belly won the first round and bought themselves time, that isn't the case. When they return to the house, it seems Aunt Julia had the house emptied. There is no furniture, no pictures, just a bare house, and let it be clear, it isn't known if Skye was aware this would happen or not. However, episode 5 could certainly begin with questions being asked.
Collected Quote(s)
The friends that helped me the most were not the ones who tried to get me out of the hole. It was the friends who climbed down into the hole, sat with me for a bit that really made things better.
— Cleveland
Review
---
Community Rating:
---
Highlights
How Skye Is Being Used & Built Up
Here is the thing, Skye missed out on a lot because Susannah and Julia were having issues due to their shared father. It isn't made clear what exactly was said or happened, but with Skye giving us details, they have become an asset. Also, they help create a bridge to Julia.
It wouldn't make sense for Julia to tell her nephews what issues she had with Susannah or paint her as anything less than a saint. However, Skye, being young and not having anything to lose, could say what Susannah did, didn't do, co-signed, or swept under the rug to maintain a fantasy. But, even beyond them being a mouthpiece for Julia, they are interesting as an individual.
I mean, with them being non-binary, like their actor, it does throw into the mix the need to question what can happen as these relationships develop. You know how the Fisher family seem to all hone in on Belly, so imagine Skye liking them too, or even liking Steven! Now, granted, whenever characters are made for the sake of inclusion, they can be one note in terms of personal development and just made to be useful for others, but who knows? Maybe Skye can give us something different and not be the type of inclusion people are happy for just because they aren't used to seeing themselves on screen.
Laurel and Cleveland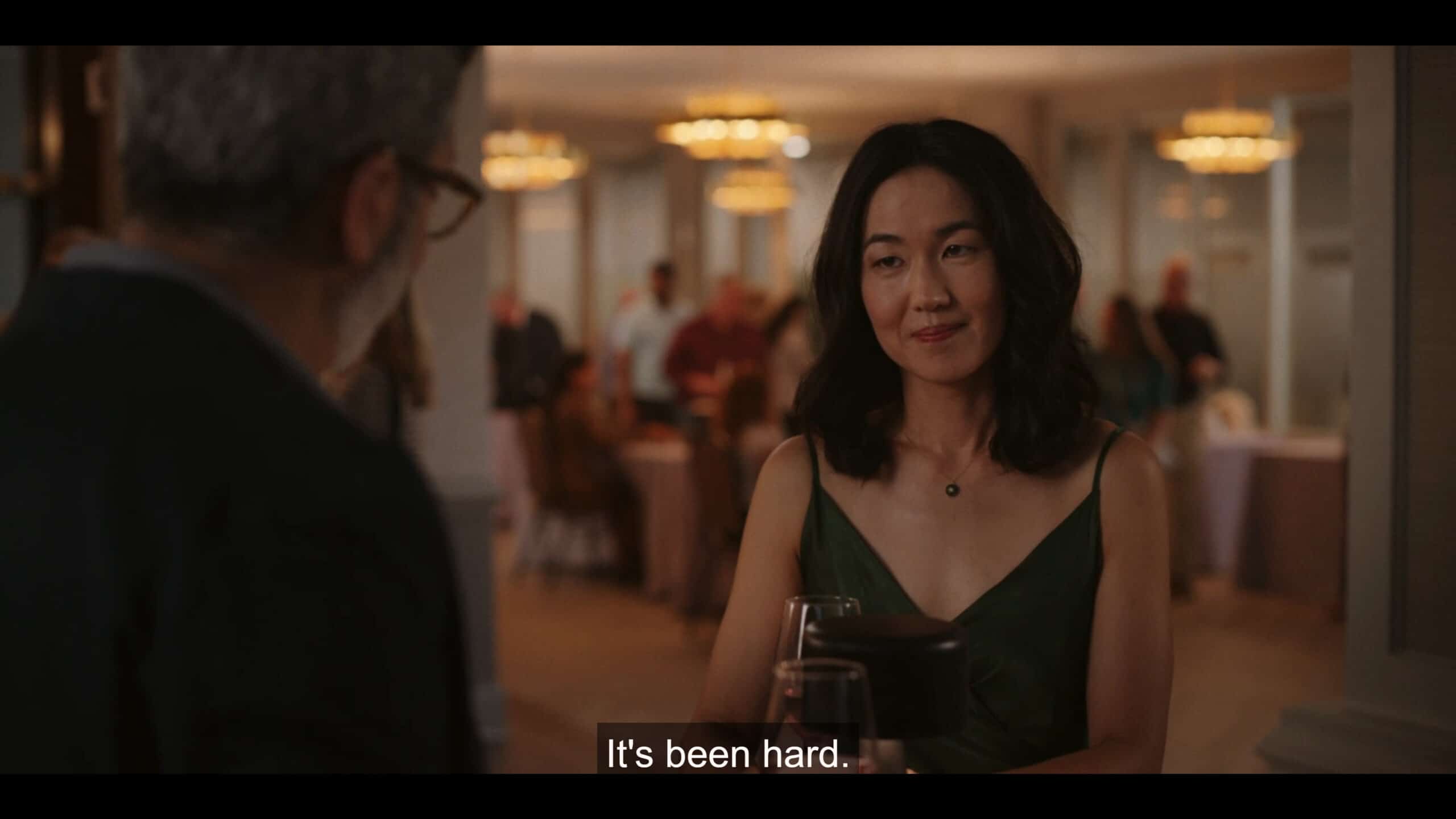 What we will always appreciate about Lauren and Cleveland is that they are a low-key couple who have a distinct place on a show like this. Cleveland can be part of the mix, talk to Conrad, but just as much be with and there for Laurel and present us a lowkey, functional relationship that doesn't have drama.
This isn't to say I want a spin-off or anything like that, for this isn't that type of couple. However, seeing two people without the type of drama the teens harbor like it is gold is a nice palette cleanse.
On The Fence
Steven Still Not Confronting The Brothers About Being Collateral Damage
I think I'm going to give up on the idea of Steven getting justice. He was there for Conrad, who was happy he calmed him down through a panic attack, and maybe this all will be written off as boys being boys. They aren't going to really confront feelings or anything like that, just sweep things under the rug and move on – even with the potential of the past repeating itself.
FAQs
Answers to some questions you may have regarding this episode:
Why Is The Episode Called "Love Game?"
Due to Belly and Conrad playing at the Boardwalk which holds some of Belly's memories regarding him, as well as Jeremiah.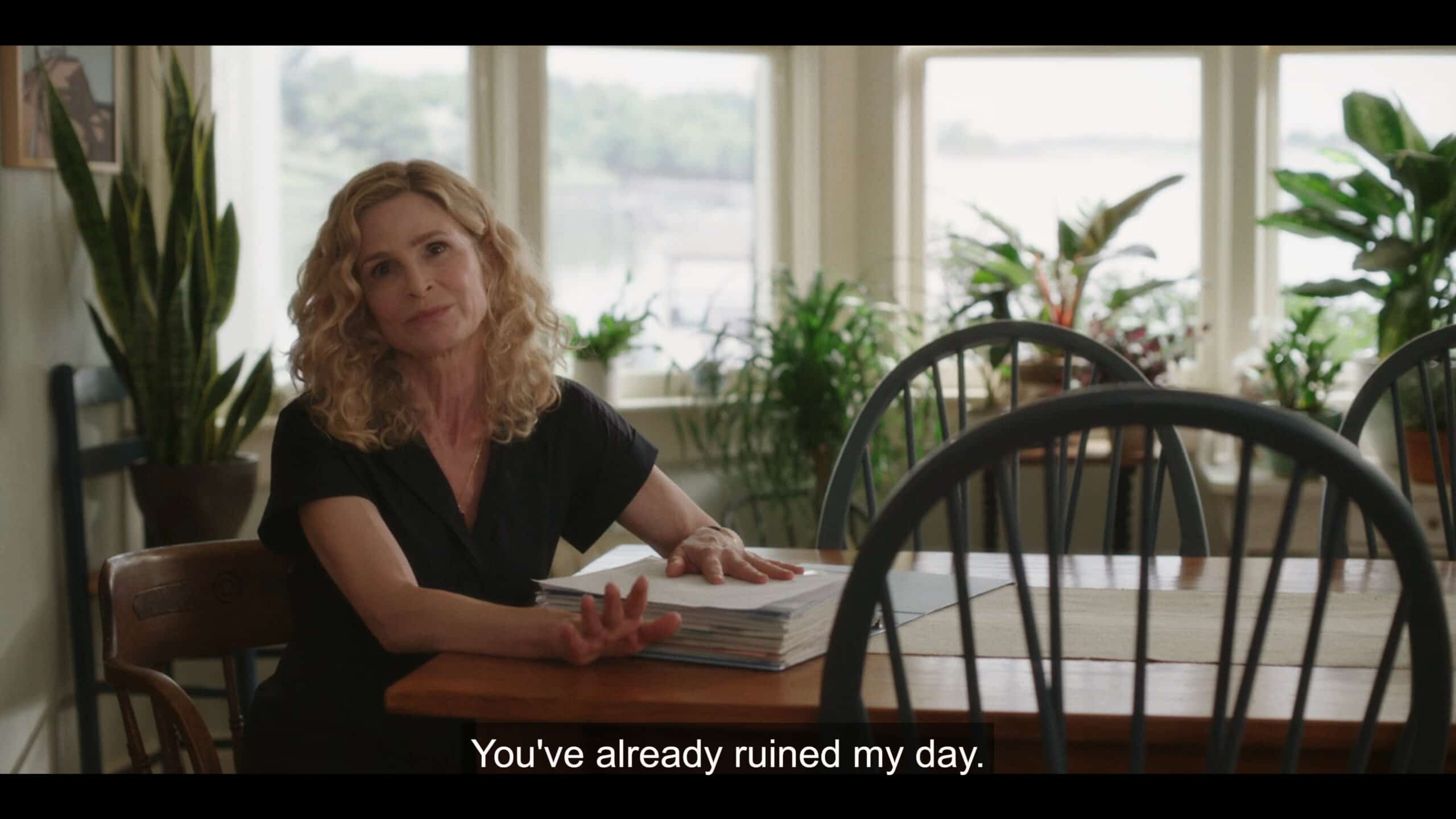 The Summer I Turned Pretty: Season 2/ Episode 4 "Love Game" – Recap and Review
Overall
Isabel Sandoval, Scarlett Curtis, Alfredo Narciso, Jackie Chung, Kyra Sedgwick, Sean Kaufman, Rain Spencer, Lola Tung, Elsie Fisher, Christopher Briney, Gavin Casalegno,David Iacono,Prime Video
Steven Still Not Confronting The Brothers About Being Collateral Damage
72
How Skye Is Being Used & Built Up
84
Highlights
Laurel and Cleveland
How Skye Is Being Used & Built Up
Disputable
Steven Still Not Confronting The Brothers About Being Collateral Damage
---
Follow, Like, and Subscribe
Community Rating: 0.00% (0) - No Community Ratings Submitted (Add Yours Below)