The Summer I Turned Pretty: Season 2/ Episode 3 "Love Sick" – Recap and Review
All the answers you could want regarding Conrad and Belly's breakup are revealed, as well as what happened at Susannah's funeral that had Belly make a fool of herself.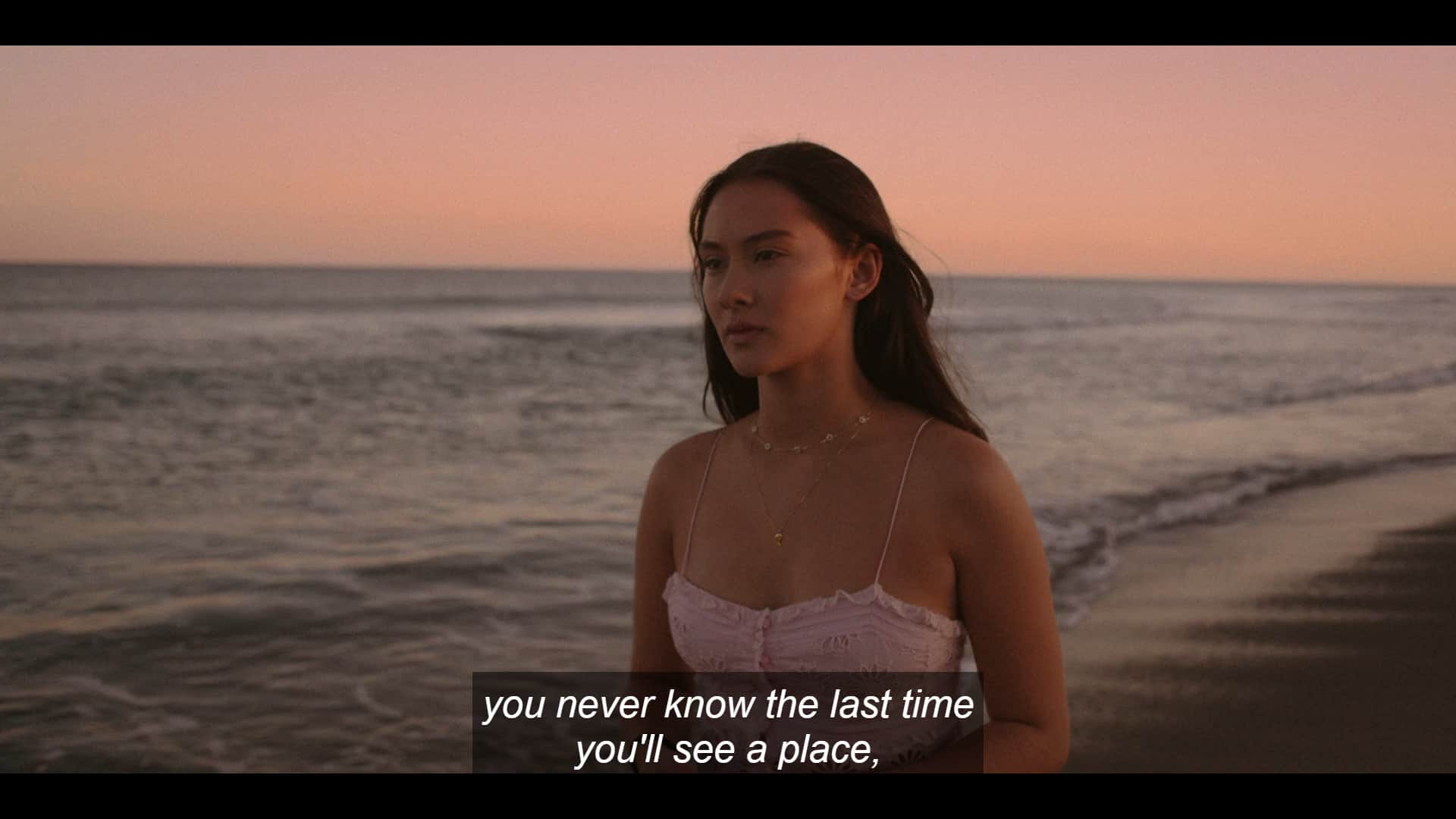 General Information
This section Includes information about the Director, Writer, and Cast.
Release Date (Prime Video)
July 14, 2023
Director(s)
Isabel Sandoval
Writer(s)
Krystle Drew
Newly Noted Characters and Cast
Julia
Kyra Sedgwick
Skye
Elsie Fisher
Previously Noted Characters and Cast
Steven
Sean Kaufman
Taylor
Rain Spencer
Belly
Lola Tung
Conrad
Christopher Briney
Jeremiah
Gavin Casalegno
Plot Recap
This content contains pertinent spoilers. Also, images and text in this post may contain affiliate links. If a purchase is made from those sites, we may earn money or products from the company.
The Fall of Belly and Conrad – Belly, Conrad, Steven, Jeremiah
It isn't 100% clear why Conrad forced Belly's hand. We all know something is undiagnosed when it comes to Conrad, but it seemed he trusted Belly enough to be unhappy around her, forgetful, and know she would still love him. However, on prom night, it seems like he couldn't find enough ways or excuses to keep the night from being perfect. Yes, it was junior prom, but it isn't like this was Conrad's first rodeo.
But, with notes about a test on Monday and seemingly just not feeling the party, Belly confronted him, and he pretty much did everything he could to push Belly to break up with him. Then came the funeral.
At the funeral, Belly seemingly wanted to make peace, and she talked to Jeremiah and Conrad, but her time with Jeremiah was brief. She gave a plate she promised to Jeremiah to Steven to take up and then took a plate to Conrad, and with seeing him with a girl made her upset. This led to, once again, Conrad baiting Belly into making a scene, almost as if the only way he thought he could get a cathartic release was to make her mad and hate him. He even had the audacity to say they were a mistake, and he is glad she hates him. Thus embarrassing her, at the repast, in front of all their friends and family.
There's Something Lingering Between Taylor and Steven – Taylor, Steven
Steven decides to head to Cousins with his mom away, and Taylor decides to join him. Between them, it is weird, as it seems Steven has lingering feelings he won't admit. But Taylor knows how to manage an awkward boy, and as they talk, she helps him deal with his guilt about how he talked to Belly, the question of whether he is turning into a stereotypical Ivy League butthead, and even his conflicting feelings regarding wanting to be happy about graduating yet also weathering his feelings regarding Susannah's death.
However, while they talk about Steven's issues, Taylor's, especially regarding Milo, are kept out of the conversation.
The Fisher Boys Are Terrible At Asking For Help – Belly, Conrad, Jeremiah, Steven, Taylor, Adam, Julia, Skye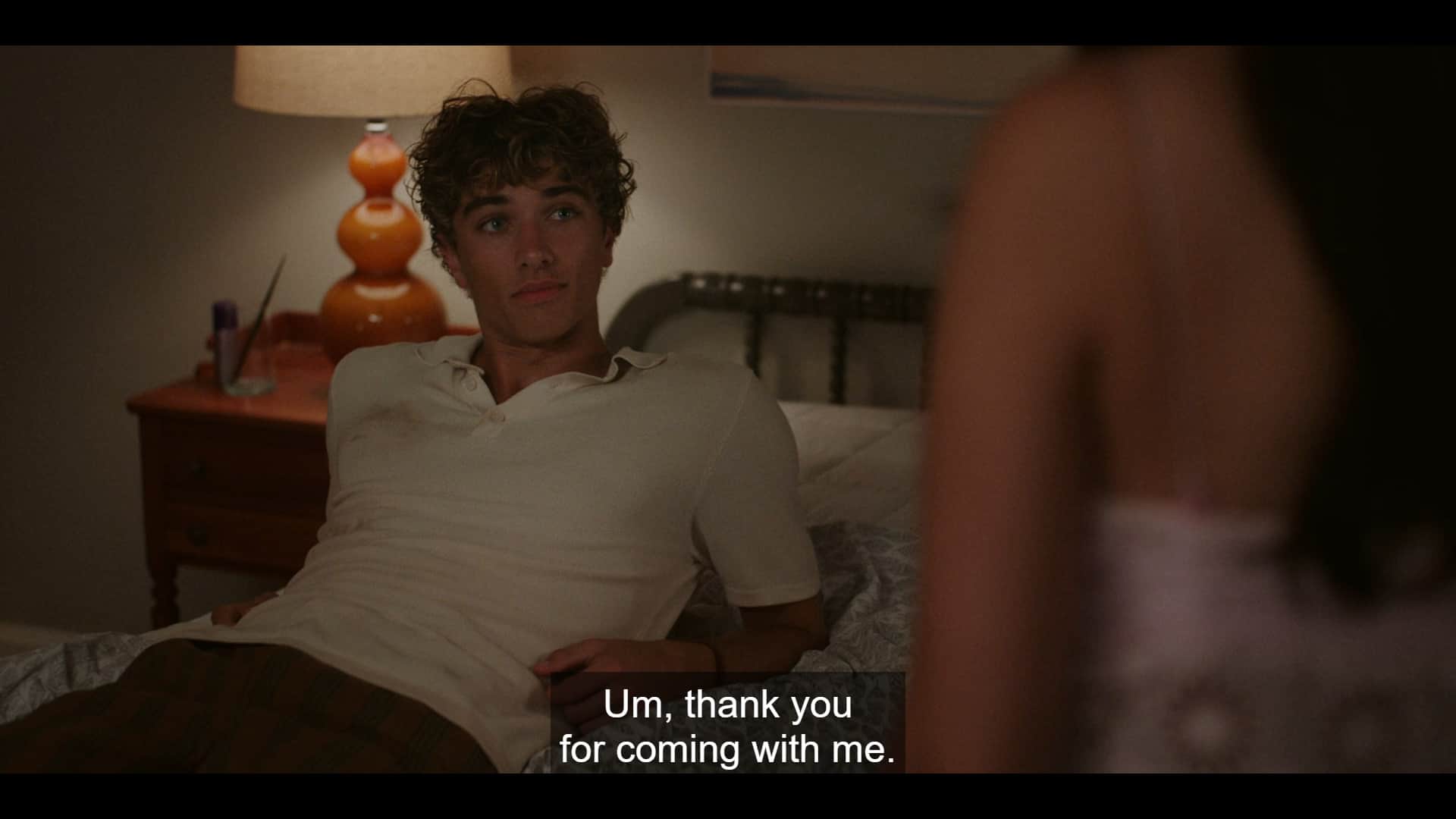 As shown with Jeremiah and now Conrad, asking for help in times of need isn't a strong suit of the Fisher boys. Conrad thinks he could convince Aunt Julia, a woman he barely knows, to stop the sale or even talk to his father, Adam, about accessing his trust fund to buy the house. Note, Aunt Julia isn't against selling it to Adam, Conrad, or whoever, but she does make it clear she doesn't have the silver spoon her sister had, and between herself and daughter Skye, they need the money.
Hence why Jeremiah and Belly even try to talk to her, but even with Jeremiah's charm and flowers, they get nowhere, and Adam? He rejects Conrad using his trust, or Jeremiah trying to throw his in. This is when Taylor and Steven show up, which is bad timing, but the more the merrier comes into play as everyone chills out for the night after Belly recommends a movie.
But, while it seems, after acting cold towards Belly, that Conrad and her are at least copasetic, Steven hasn't addressed either brother abandoning him yet. Unfortunately, with Conrad having a panic attack, it seems his ability to address being collateral damage isn't coming soon.
Review
---
Community Rating:
---
Low Points
Rushing Through Susannah's Funeral
How can the thing that triggers Belly's grief, and seemingly is the main focus of the entire season, be rushed through? As a viewer, is it wrong to believe that Susannah's death should also be something we feel and aren't just expected to channel through Belly? Because, and I don't know if it is the acting or writing, but I just don't feel sad about Susannah.
I recognize she was a loving mom, friend, and second mom or aunt to Belly, but because we don't get to see her as that this season, just see people cry and have a moment, there is a disconnect. One that made her funeral, which was touted as a major dramatic thing, being about Conrad laying on some girl's lap and Belly embarrassing herself asinine.
On The Fence
An Answer To Why Belly and Conrad Broke Up – Though Without His Perspective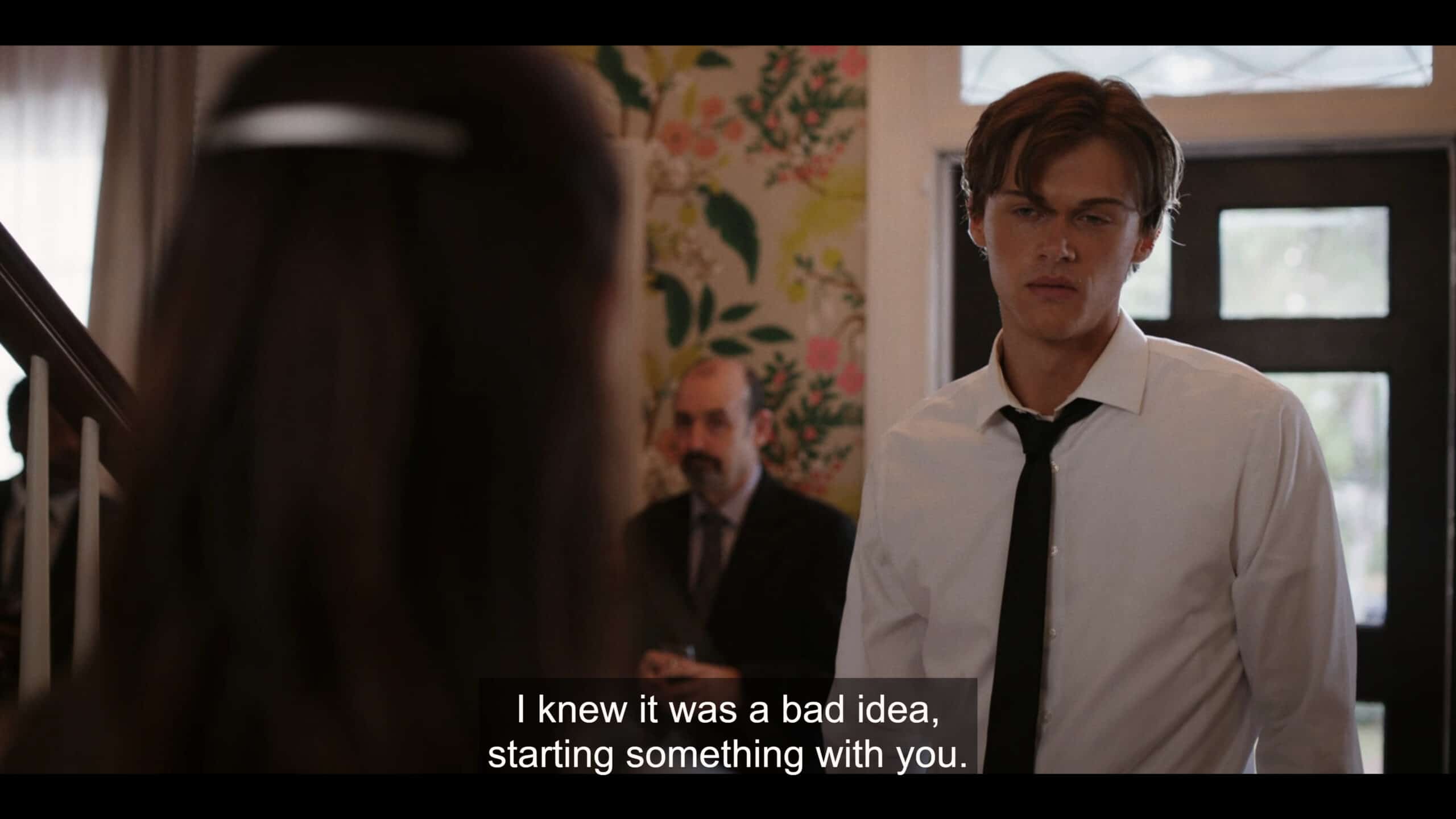 Increasingly I find myself wondering, do I not like Belly? Why do I crave other people's lives and perspectives on things and feel like she isn't enough? Is it because she causes a lot of the issues she is a part of? Could it be that she is just a boring character, even if she is a catalyst for drama? What makes me want different takes and wishing she was a supporting character or part of an ensemble?
Julia's Envy of Susannah's Life
It's the lack of details for me. Julia being envious of her little sister marrying rich is too simple. Now, can they make it more complicated? Yes, absolutely – AND THEY BETTER. But for her initial introduction to be so simple, so bland, and yet she is to play perhaps the adversary of the season? Considering they had three whole episodes, it is hard to not be disappointed.
Taylor and Steven
I like Taylor and Steven's chemistry, but I don't know too many shows, especially featuring young adults, that know how to have two people into the opposite sex, who are the opposite sex, just be friends. This isn't to say I'm rooting for Milo or don't want Steven explored as an individual, but I feel like another round between Taylor and Steven is on the horizon. Which, depending on how it is executed, could stunt both characters.
FAQs
Answers to some questions you may have regarding this episode:
Why Is The Episode Called "Love Sick?"
The episode is called "Love Sick" due to us finally learning what led to Conrad and Belly not only breaking up but the funeral event that Belly is embarrassed about.
Who Is Julia?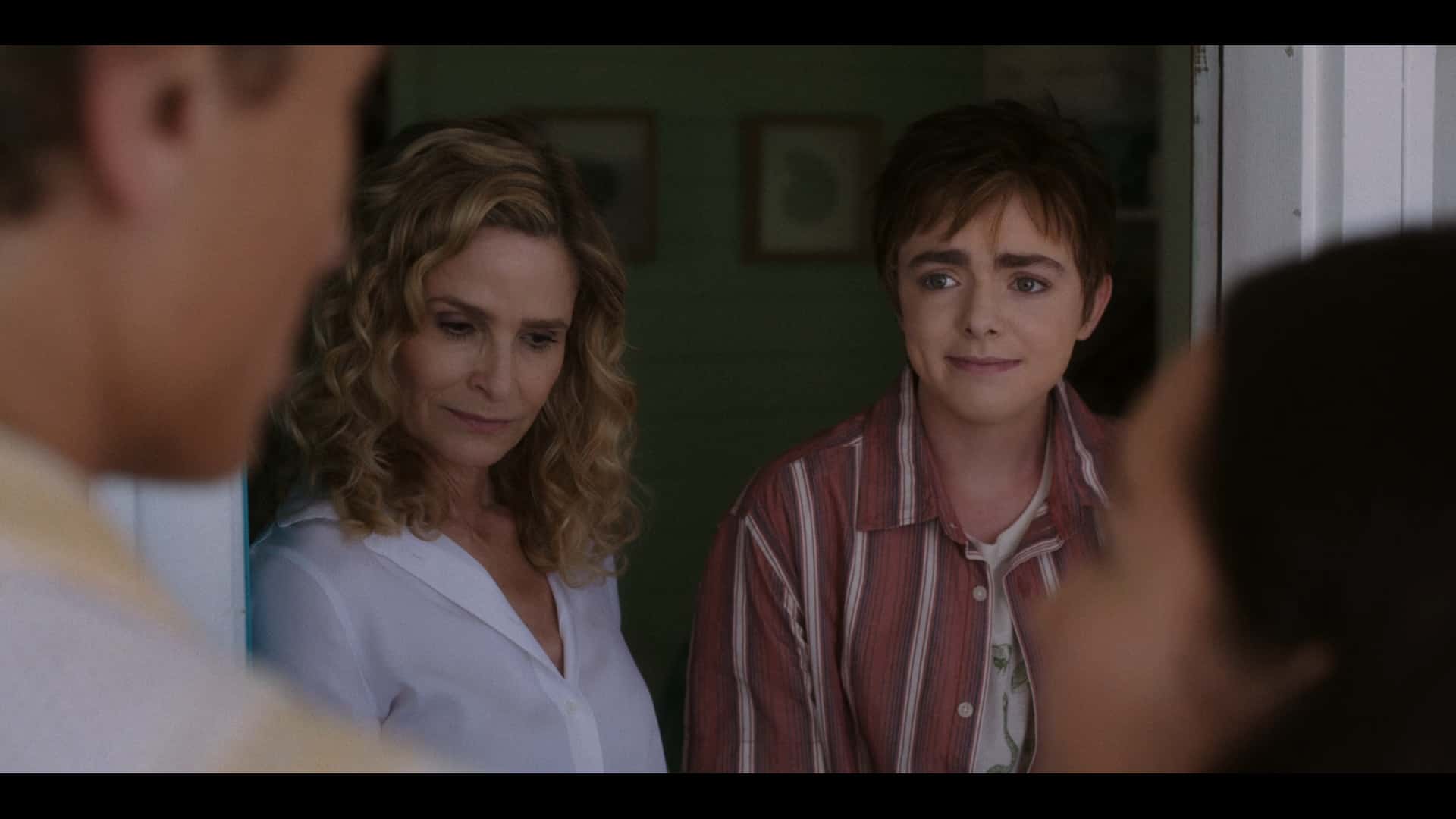 Kyra Sedgwick plays Julia, and they are Susannah's older and estranged sister, who may have been supportive of Sussanah's art but was envious of her lifestyle and bank account.
Who Is Skye?
Elsie Fisher plays Skye, and they are Conrad and Jeremiah's cousin and Julia's child.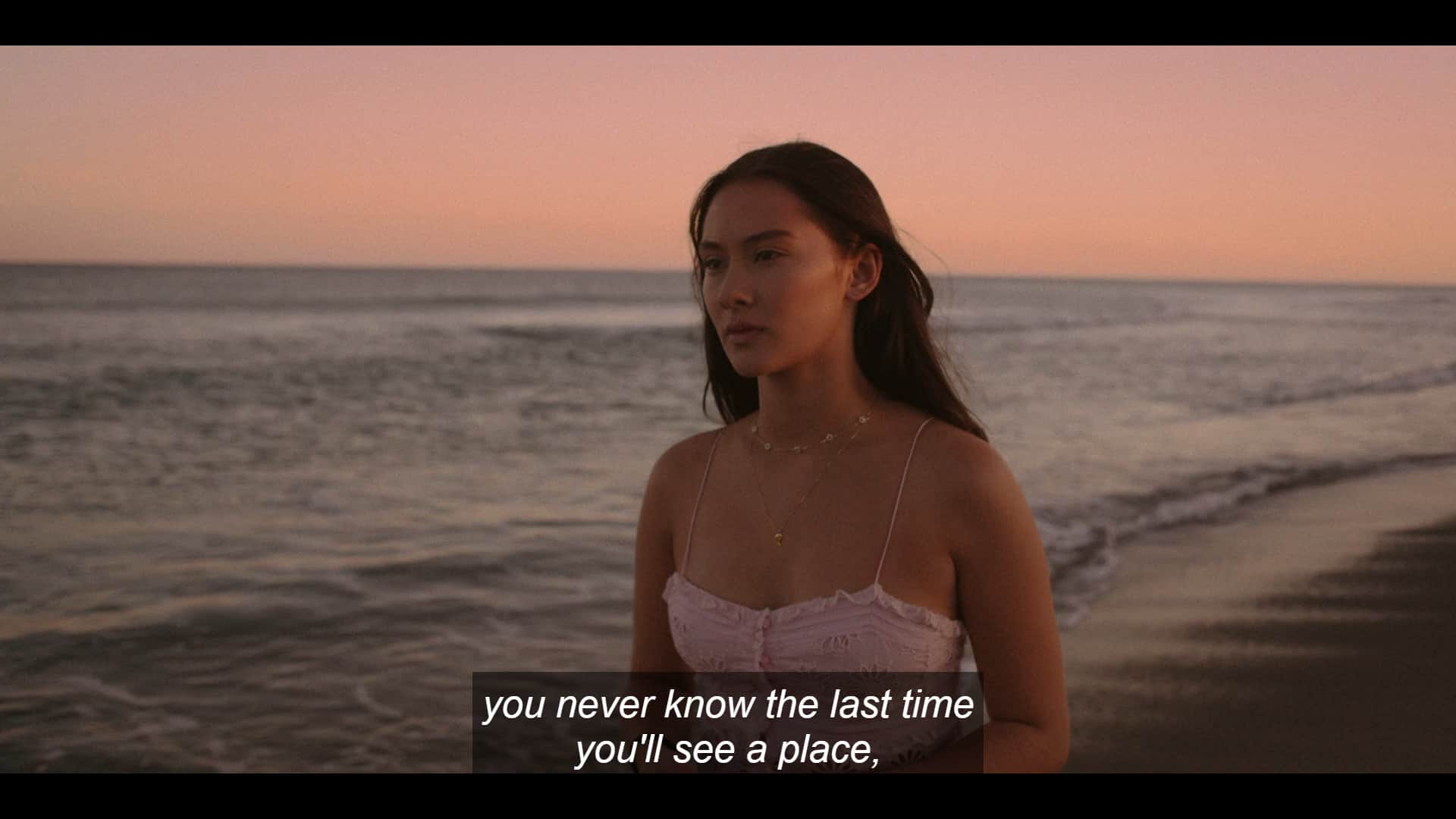 The Summer I Turned Pretty: Season 2/ Episode 3 "Love Sick" – Recap and Review
Overall
I feel like we need an episode not about Belly as a palette cleanse.
Julia's Envy of Susannah's Life
72
An Answer To Why Belly and Conrad Broke Up – Though Without His Perspective
76
Rushing Through Susannah's Funeral
64
Disputable
Rushing Through Susannah's Funeral
An Answer To Why Belly and Conrad Broke Up – Though Without His Perspective
Julia's Envy of Susannah's Life
Taylor and Steven
---
Follow, Like, and Subscribe
Community Rating: 0.00% (0) - No Community Ratings Submitted (Add Yours Below)