The Summer I Turned Pretty: Season 2/ Episode 2 "Love Scene" – Recap and Review
As it still is teased what happened at Susannah's funeral and what led to Conrad and Belly's relationship ending, it seems the Conklin kids and Laurel hold themselves accountable for their parts in family drama.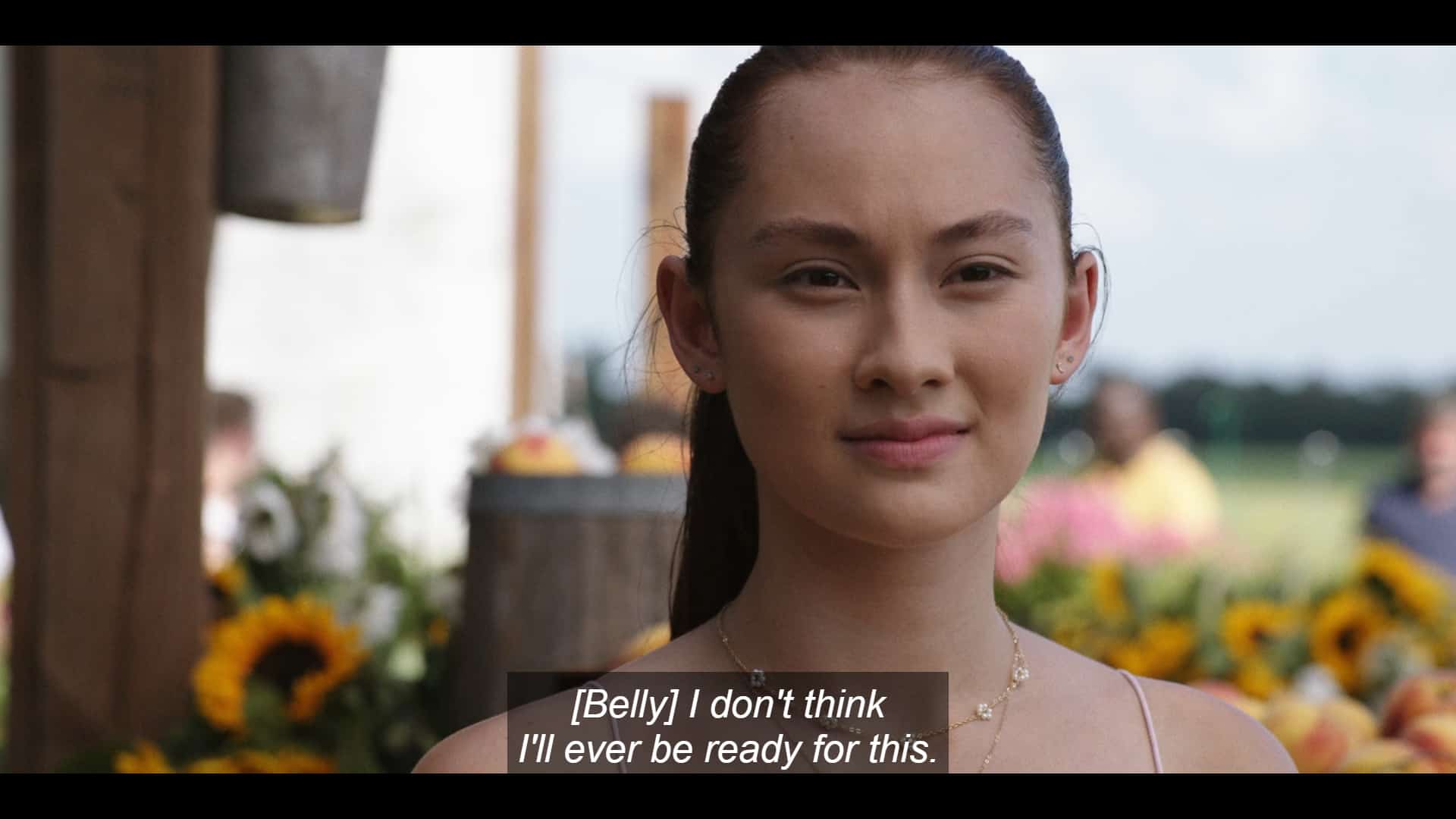 General Information
This section Includes information about the Director, Writer, and Cast.
Release Date (Prime Video)
July 14, 2023
Director(s)
Zoe Cassavetes
Writer(s)
Jenny Han
Newly Noted Characters and Cast
Trusky
Samuel-Taylor
Sophie
Becca Breitfeller
Previously Noted Characters and Cast
Belly
Lola Tung
Conrad
Christopher Briney
Laurel
Jackie Chung
Steven
Sean Kaufman
Jeremiah
Gavin Casalegno
Taylor
Rain Spencer
Plot Recap
This content contains pertinent spoilers. Also, images and text in this post may contain affiliate links. If a purchase is made from those sites, we may earn money or products from the company.
There Has Only Been Conrad – Belly, Conrad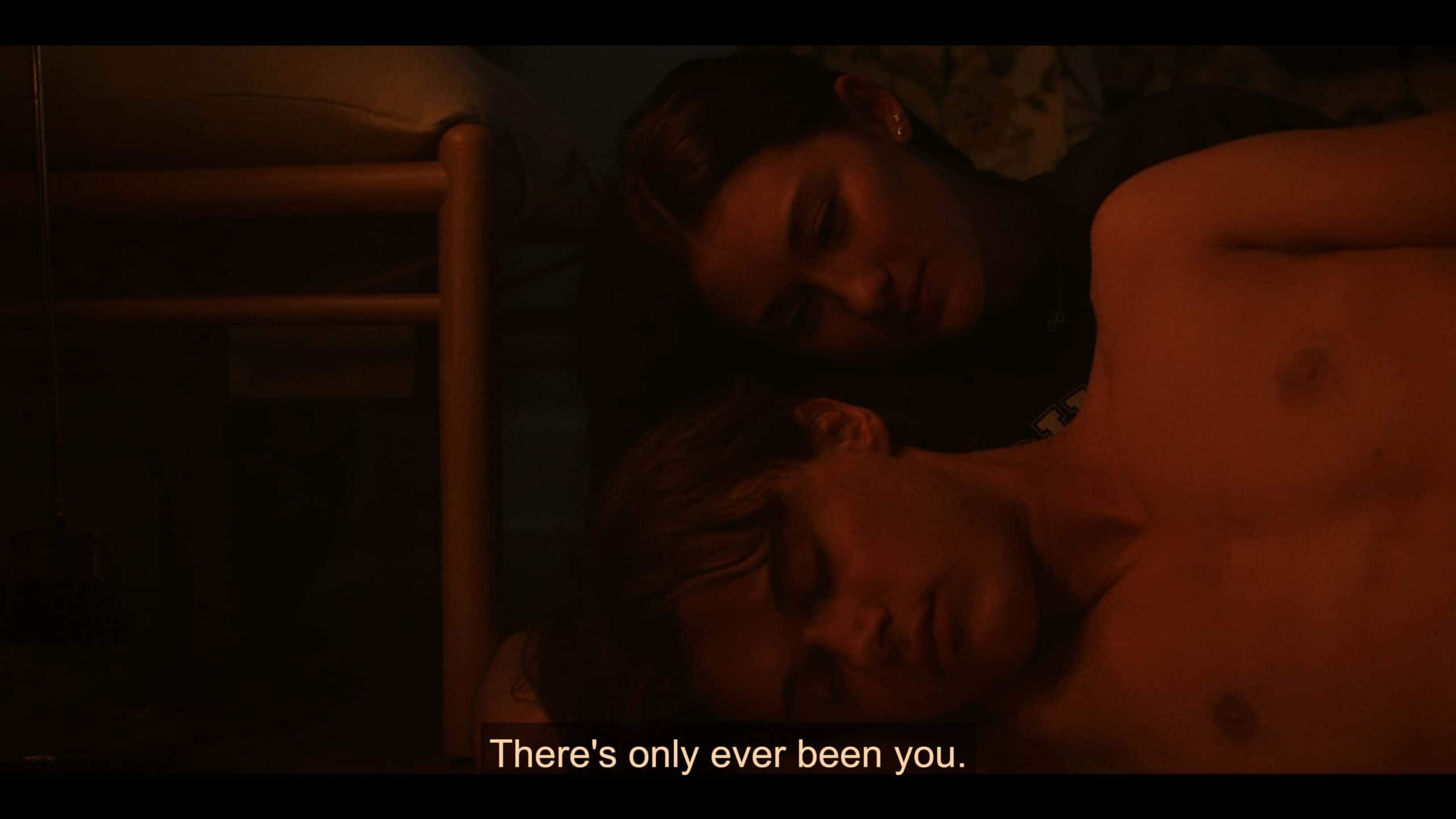 Belly and Conrad were cute together. Susannah approved, Jeremiah got under and on top of other girls to get over Belly or try to, and he and Conrad agreed not to talk about her to keep the peace. But that was in the past, when Conrad became Belly's first, at the summer house in Cousin's, during the winter. Now, they are broken up, and Belly still yearns for him despite his rejection.
Sober Thoughts – Laurel, Steven
After a night of drinking and being told off by Belly, Laurel, and Steven are a bit reflective. Laurel questions whether she is a good mother and whether she should continue to set aside her life and career and go all in with her kids, but Steven rejects that. Belly's grades slipping isn't as big as Laurel thinks, considering Belly got Bs in her classes, at best. Also, it seems Steven wants his mom to not have any excuses regarding not living her life to the fullest, including confronting her anxiety about talking about Susannah at a book event in New York.
Plus, despite Laurel thinking she is a nobody, the lady at the dress store knows who she is and pays her special attention since she liked Laurel's book, "Party's Over." So while not Stephen King, it seems Laurel can't deny she does have some level of celebrity and notoriety in the literary world.
Here, There, Everywhere In The Search For Conrad – Jeremiah, Belly, Steven, Taylor, Conrad, Trusky, Sophie
As established in the last episode, Conrad is gone, and where and why is the question? Jeremiah, who would rather search for answers alone, meets up with Belly at Brown University and sees perhaps the one benefit of her being there is to easily find Conrad's dorm room – but she has never been to it. However, she knows it is on the top floor, which helps regarding meeting Trusky, Conrad's roommate, and one of Conrad's friends, Sophie.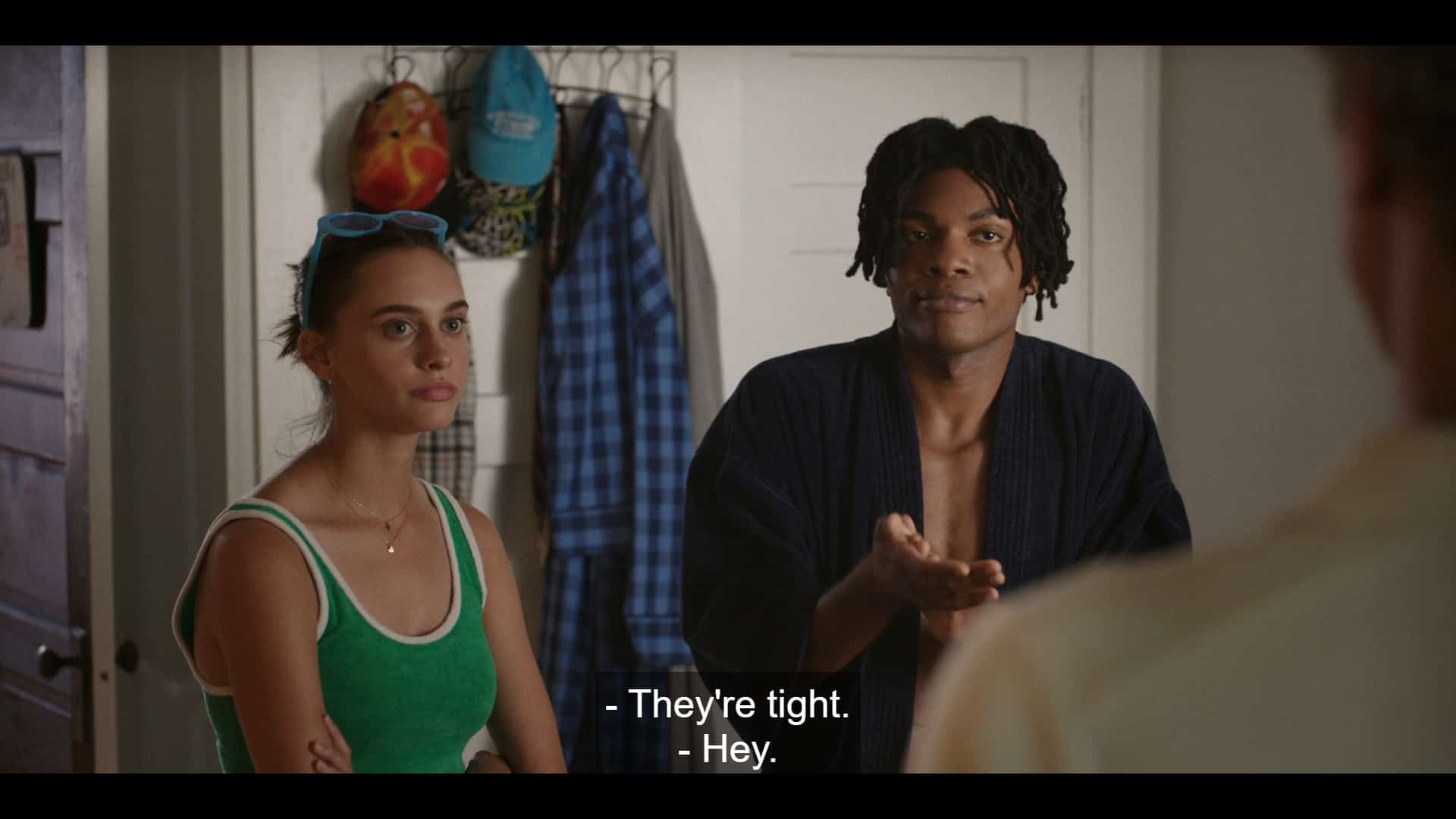 Between the two, they are pointed towards going to Cousin's Beach since it seems Conrad went there, and while Jeremiah would rather not spend time with Belly alone in a car, she believes he needs her, despite what he is saying, so she invites herself along. In some ways, she isn't wrong, and when Jeremiah gets a flat tire and is unable to easily fix it on his own, he has a bit of a breakdown which makes it clear he didn't get over what Belly did to him. Yes, he may have hooked up with other people, but that was for appearances so he wouldn't look pathetic, be the rejected one, longing for his brother's girlfriend.
Once that's all out there, an apology is issued, and it seems a path is made for Jeremiah and Belly to heal, especially as they get closer to the house where their bond was formed. A house we're told by Conrad, who is at the summer home, will soon be sold.
And as all this happens, Steven catches on to Belly's lie about helping Taylor with her breakup, and he coerces Taylor to tell him the truth. This leads to Steven getting in his feelings that, once again, because of Belly, Jeremiah, and Conrad have iced him out. Bad enough they did during his graduation, but now when Jeremiah is in need, he still can't get a text or call? As much as Steven wants to be understanding, you can tell this is getting insulting.
Collected Quote(s)
Why does he still have this pull on me? I don't want to see him. And I can't wait for it all at the same time.
— Belly
Review
---
Community Rating:
---
Highlight(s)
Jeremiah's Breakdown
As shown in the last season, Jeremiah's feelings aren't often taken notice of. Because Conrad is moody and volatile at times, he sucks up all the attention, and Jeremiah, seemingly to compensate, is a jester, silly and lovable, and someone who tries not to be anyone to worry about. However, he still has feelings. He knows how to appear better, maybe even bounce back, but that's because, to cope with having the brother he has, he had to learn to self-soothe and maybe even suppress his feelings.
Hence the level of vanity he has. He knows he can't be like Conrad and still draw people in despite his negative attitude and mixed reputation. So, he must be hot and flirty and draw people that way. Maybe with the idea that, if he can hook them with the superficial, they'll stay when he isn't able to maintain the face paint or mask and gets real?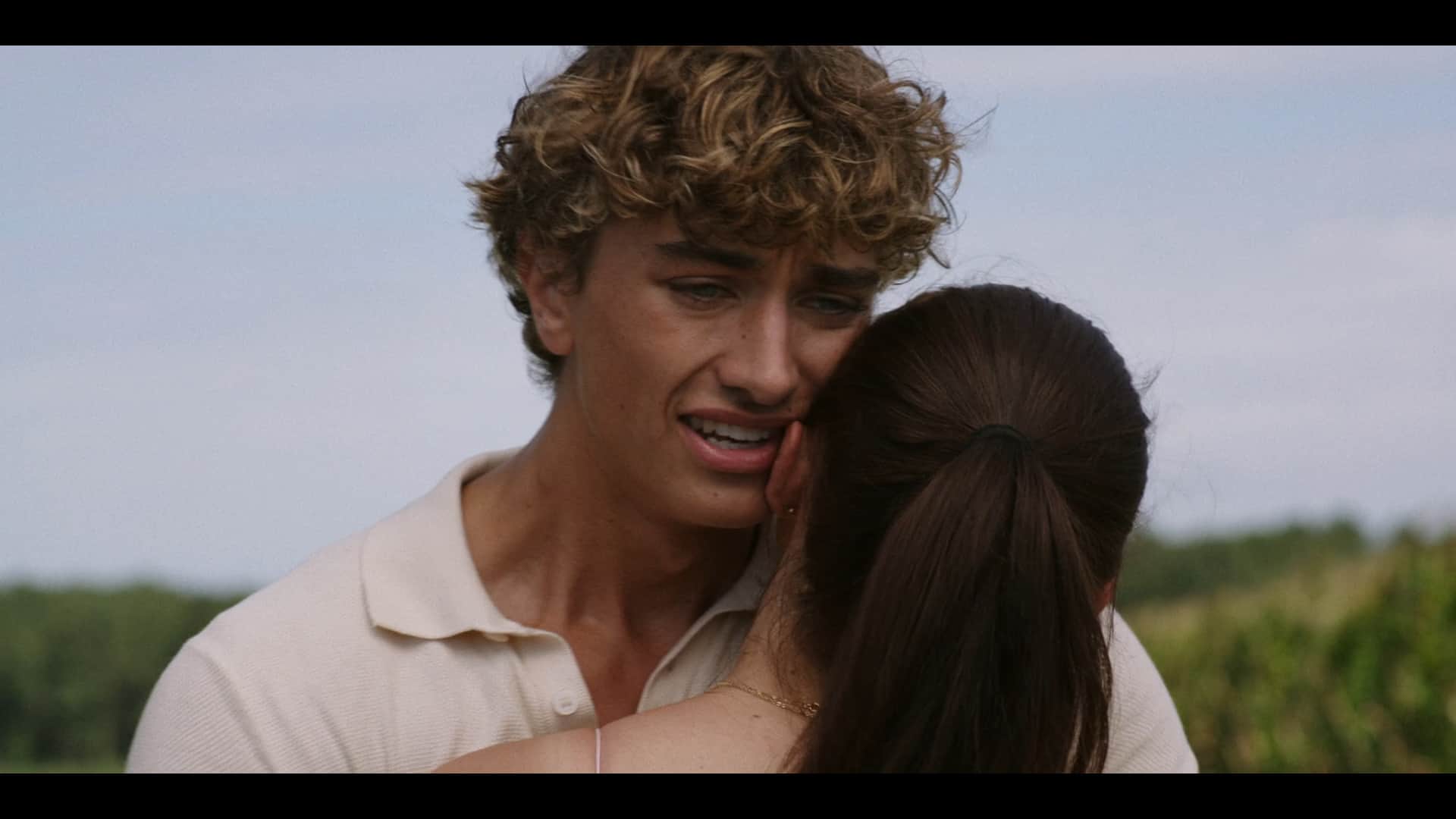 Which is why Jeremiah was angry at Belly, beyond betraying him for his brother – Laurel has long had a soft spot for Conrad, and everyone worries about him. Yet, who was there for Jeremiah? Laurel may have been taking care of her best friend and helping in that household, but Laurel is a soldier type, getting things done with minimal emotion. Jeremiah needed someone he didn't have to manage himself around, and in another timeline, that would have been Belly.
So that breakdown we see on the side of the road is a young man letting out all the tears he held back because he had a role to play that he may have accepted, but only because it was thrust upon him with seemingly no choice in the matter.
On The Fence
Steven's Feelings Being Downplayed
Fully recognizing the show is called "The Summer I Turned Pretty," which makes it clear this is not an ensemble show, it doesn't make me feel less disappointed that Steven's feelings about everything are secondary. He lost Susannah too, and because of Belly, his two best friends since he was kids. If Conrad disappeared, Jeremiah didn't think to call him to at least help? Did Steven play a part in the funeral blow-up or something else? Why is he collateral damage in all of this and expected to just let Belly reconcile and regain a place in the Fisher brothers' lives while he has to sit on the bench and hope for the best?
FAQs
Answers to some questions you may have regarding this episode:
Where Is Shayla?
With her family in Europe
What Happened to Gigi's Family?
Her dad got caught insider trading and are selling off assets – it's quite dramatic.
Why did Conrad transfer to Brown University?
Because he wanted to be a doctor who interacted with patients rather than just did research
How Long Has It Been Since Susannah Died?
It has at least been a month, and we're told by Jeremiah she was alive in the spring
What Are The Names Of Laurel's Books?
"Party's Over" and "It Isn't Summer Without You."
Between Belly and Conrad, Who Broke Up With Who?
Conrad broke up with Belly
What Is Belly's Favorite Kind Of Pie?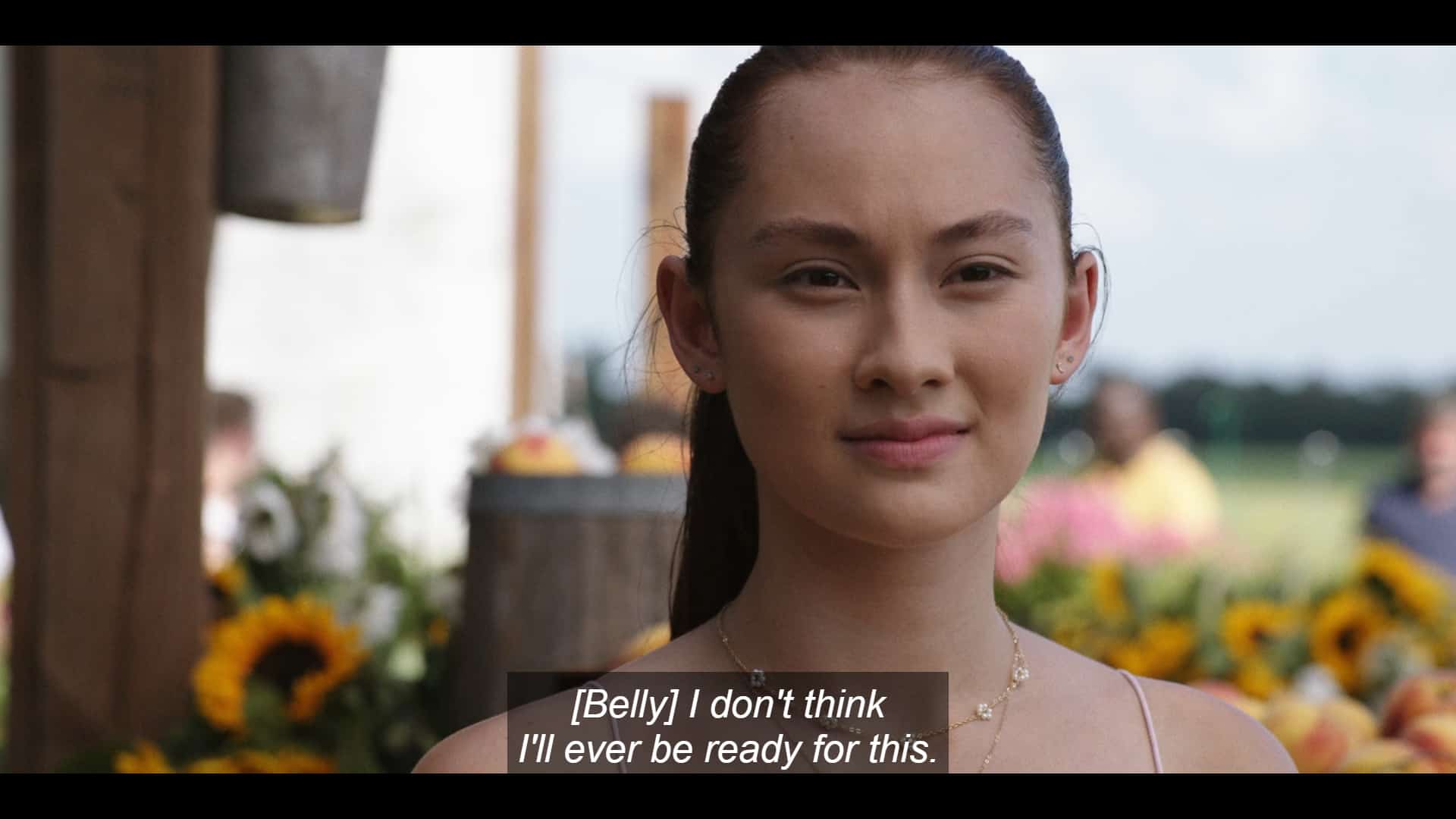 The Summer I Turned Pretty: Season 2/ Episode 2 "Love Scene" – Recap and Review
Overall
While it is understood this show is about Belly, admittedly, it is hard to not get frustrated regarding how everyone else revolves around her or gets their feelings downplayed, as if she is the only one who suffered.
Steven's Feelings Being Downplayed
74
Highlights
Jeremiah's Breakdown
Disputable
Steven's Feelings Being Downplayed
---
Follow, Like, and Subscribe
Community Rating: 0.00% (0) - No Community Ratings Submitted (Add Yours Below)