The Good Doctor: Season 4/ Episode 2 "Frontline Part 2" – Recap/ Review (with Spoilers)
As we end the first wave of the COVID-19 pandemic on The Good Doctor, we lose cast member(s), but a few gain what they need to press on so the season can truly begin.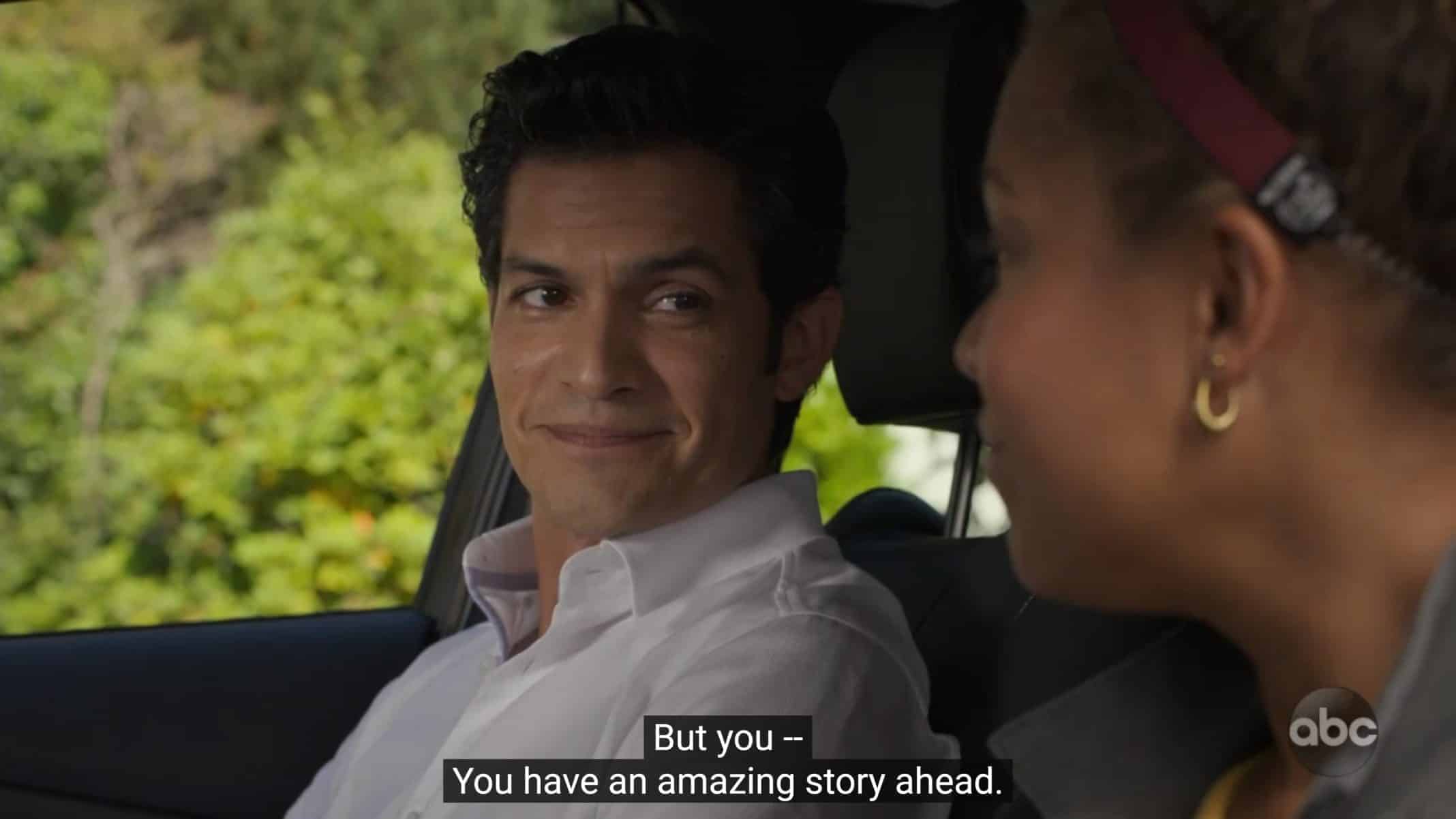 As we end the first wave of the COVID-19 pandemic on The Good Doctor, we lose cast member(s), but a few gain what they need to press on so the season can truly begin.
---
Director(s)
Mike Listo
Writer(s)
Liz Friedman, David Shore
Aired (ABC)
11/10/2020
Introduced This Episode
Jimmy
James Kot
Donald
Robert Leaf
This content contains pertinent spoilers.
Recap
The Difficulty In Moving On – Mia, Alex, Claire, Dr. Melendez, Donald, Shaun
This could be the last episode we see Dr. Melendez. You see, Claire, who we know doesn't deal well with death, hence how she handled her mother's, is trying to avoid really dealing with Dr. Melendez being gone by finding more items left by COVID patients and reuniting them with family. Thus her stumbling upon name tags for a man named Donald Sulkin and, instead of taking care of patients, hunting down who he might be related to, if not the man himself.
Someone who she finds, returns the name tags of, and it seems that small victory, and Dr. Melendez's ghost acknowledging their story didn't get to have a proper ending, allows Claire to release his ghost.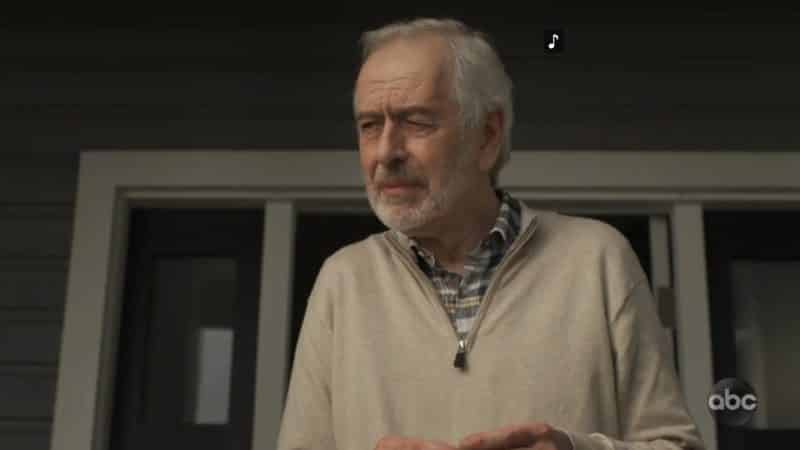 As for Alex? Living with Shaun and experiencing his longing for Lea, it causes him to reflect as Shaun tries to seek what is normal and maybe just him. For example, how does Alex know he loves Mia, and with his answer dealing with Kellan, be it how she loves him and more, it clicks for him. Especially when Mia mirrors his answer, and it pushes him to realize they don't love each other but love what the other person contributes to their shared son. So, effectively, it's over.
It Often Gets Worse – Martin, Lily, Ambar, Kellan, Dr. Park, Nurse Deena, Morgan, Shaun, Dr. Lim, Dr. Andrews
Things aren't necessarily looking good for a lot of the patients. Ambar is put on many things so that her body will hopefully focus on fighting COVID rather than its other functions. Which, with Dr. Park going to bat for her, it means missing out on things important to Kellan, who gets in his feelings. Then, when it comes to Martin, between blood clots and other issues, he ends up losing a foot and being that Shaun has a terrible bedside manner, when Lily lashes out, he blames her for giving her husband COVID.
But, at this point, while Shaun does get admonished by Dr. Andrews, there is no real repercussion since everyone is stressed, and what can they really do? Everyone knows Shaun's weakness, and he has been forced to take note of it repeatedly. At this point, it seems it is accepted that Shaun may have reached his limits of improvement in that area.
However, while Shaun has reached his limits, Morgan is still finding hers. As an internalist, not a surgeon, she struggles with the smiles and bedside manner, but if she wants to be a doctor, she has to do this. That doesn't make Nurse Deena being her patient any easier, though. Nor, for Dr. Lim, who is close to Nurse Deena, does it make seeing her go on a ventilator easy.
You see, Dr. Lim has a special connection to Nurse Deena since, during her first year, she had an ass**** of a boss who damn near broke her. However, Nurse Deena put him in his place, in front of everyone, and gave Dr. Lim time to compose herself. Dr. Lim has never forgotten this, so alongside being staff, their relationship pushes Dr. Lim to go extra hard for her old friend.
Before It Gets Better – Martin, Lily, Ambar, Nurse Deena, Morgan, Shaun, Debbie, Dr. Glassman, Jimmy, Lea
To pull the band-aid off, Nurse Deena dies. This, as you can imagine, is devastating for many members of the nursing staff. Yet, as for everyone else? Martin lives, Ambar lives, and Morgan has a nice moment with Nurse Deena's son, Jimmy. One in which he paints the idea Nurse Deena didn't always like Morgan, but she respected her.
Continuing on this happy train, Lea and Shaun get to see one another face to face again and pick up on the whole idea of her sleeping over, and then there is Dr. Glassman and Debbie. Debbie continues to be a polarizing character. You could submit that she forces you to see Dr. Glassman as flawed, perhaps selfish, and maybe someone who never really recovered from his first divorce and his part in why that relationship failed.
Yet, on the flip side, you can look at the relationship, and Debbie's part in it, as an obligation. Their whirlwind romance that includes clearly moving in together too soon, and getting married too quickly, is still dealing with the kinks of not having a long dating or engagement period. Which since we know Dr. Glassman's story so intimately, it makes it hard to truly grasp Debbie's side since she continually pushes him more and more, and she barely changes in the process.
If anything, she gets more rooted the more she confronts Dr. Glassman, and there comes the point where you are left wondering, beyond companionship, what does she really provide him?
Things To Note | Question(s) Left Unanswered
When it comes to Donald, anyone else think the way he described Greg that he wasn't just his friend but his friend?
Review
---
Community Rating:
---
Highlights
Another Emotional Episode – Thanks To It Not Being Self-Contained [92]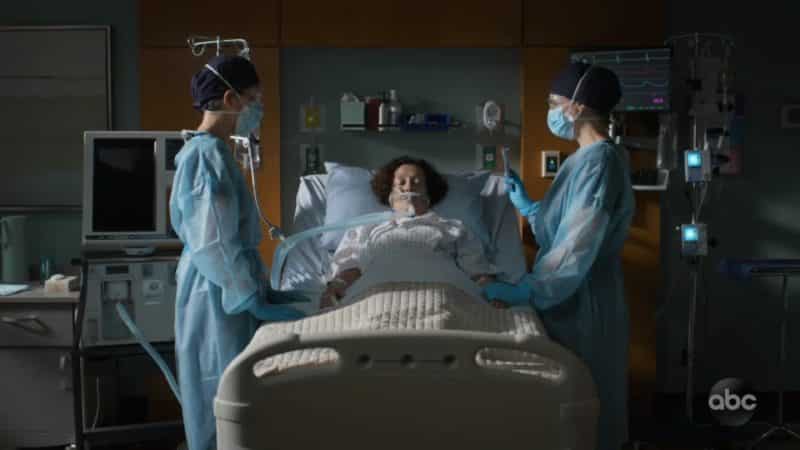 We know we're a broken record at this point, but I do truly believe one of the big issues with episodic content is that it allows you to become numb. For with patients coming and going, after the first season or so, they become just a means to develop a character's story. Especially as patients become so disposable.
Yet, whether we're talking about Nurse Deena, who was infrequently featured, down to Ambar and Martin, just two episodes allowed everything you needed to feel. Beyond the coronavirus being featured, I'd even say it just made these patients feel real and human. That, they were more than the patient of the week who would exist in this dichotomy of either being really sympathetic or an utter ass. We got to know them, their family, if they had one, and got to build a connection to them.
I'd compare it to Alex's love for Kellan vs. his love for Mia. Generally, most patients are like Mia. We care about them through the doctor that is treating them. However, take away that doctor, and then there is nothing unless the actor is a familiar face or phenomenal in their performance. So, while it is doubtful it'll happen, one can only hope there are more multi-episode guests or the show at least slows down the process of finding cures or treatment so these people don't seem in and out like a fast-food process line.
Claire Embracing Grief [83]
You have to admire Claire's growth when it comes to handling negative emotions. Formerly, it seemed her main way of handling things was shutting down and pushing people away. However, with Dr. Lim, she made a routine and connected with her, and rather than use empathy to understand Shaun, she admonished Shaun him instead of putting his thoughts and feelings before her own. Mind you, this isn't saying I want her to be mean to Shaun or anyone else, but even though the show is still learning to be comfortable about race, not just sexism, you have to take note of Claire being a Black woman.
The reason I say this is, with being raised by Black women and having them as the majority of my day job supervisors, through Claire, you can see someone who often takes on burdens she shouldn't have to in order to prove herself. Alongside that, out of fear of possibly being the "Angry Black Woman," she makes herself small, approachable, yet also easy to exploit at times. Which with her coming to the end of her resident years, it seems she is growing tired of that persona, and it could mean a new Claire emerging.
Morgan [81]
Sadly, you can almost see Nurse Deena's death being used to boost Morgan. You could submit it also benefited Dr. Lim by presenting how she felt during her first year, which sets up a new batch of doctors coming onto the show. However, I think death is often the turning point for Morgan, and it is rarely the death of a patient but someone she is close to. So as much as I love seeing Morgan with her walls coming down and her changing her career trajectory, I hope she doesn't become or already is, the type of character who must experience personal trauma to get her life together.
Low Point
Debbie [67]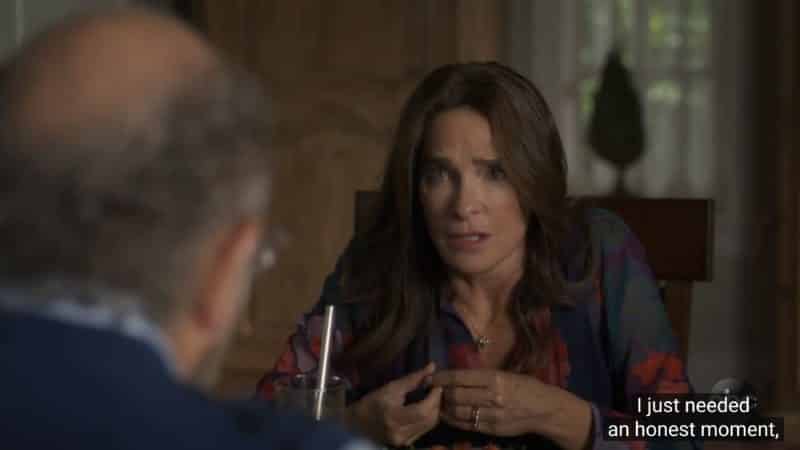 In Debbie's defense, we've been with Dr. Glassman from the beginning, so advocating for him comes easier than taking on her needs as a person. Also, we recognize Dr. Glassman needs to be held accountable for both his actions and inaction. Yet, she continuously rubs us the wrong way.
For this episode, she does so by not taking account of her own actions and placing all the blame on Dr. Glassman. All the while not really taking note of the man he is and reminding you that too much of their relationship was rushed.
Take note, when he had cancer, he expressed all the insecurities he did in this episode which circle around feeling expendable and not useful as he once was. So for him to be forced to repeat that because Debbie is insecure about her place in his life, it makes her come off more so as a liability than an asset. One that seems more part of Dr. Glassman's life since Shaun created boundaries with him than because he truly wants, never minds needs her. If anything, his want is to avoid loneliness, and she happened to be someone conveniently available.
Summary
---
Community Rating:
---
Another Emotional Episode – Thanks To It Not Being Self-Contained - 92%
Claire Embracing Grief - 83%
Morgan - 81%
Debbie - 67%
As the first major COVID arc comes to an end, you can see the path ahead and most of it definitely comes off appealing.
---
Follow, Like, and Subscribe
Community Rating: 0.00% (0) - No Community Ratings Submitted (Add Yours Below)