The End of the F***ing World will be the beginning of a love affair between you and the characters Alyssa and James.
---
Network

Netflix

Creator

Jonathan Entwistle

Director(s)

Jonathan Entwistle

Writer(s)

Charlie Covell

Noted Cast

James

Alex Lawther

Alyssa

Jessica Barden

Tony

Navin Chowdhry
---
The Introduction
Two 17-year-olds, James and Alyssa, aren't that happy with their lives. For James, with him having a very limited range of emotion, and enjoyment of killing animals, he fancies himself a psychopath. Alyssa, on the other hand, is just tired of all the fake people in her life, who pretend to be normal; her mother who only gives a damn about her new husband and kids; and she hates how her stepfather Tony can seemingly say and perhaps even do as he pleases to her, and her mother says nothing.
So, seeing that James is different, Alyssa decides to start a thing with him and he sees her as his possible first human victim. However, considering her charm and how well they get along, could he be convinced that perhaps she shouldn't be his first victim but first girlfriend? You gotta continue on to see.
Other Noteworthy Facts & Moments
James' mom is in Japan.

Alyssa hasn't seen her dad since she was 8.

It has been 2 years since James started killing things.
Question(s) Left Unanswered
Why is James' mom in Japan?
Collected Quote(s) or .Gifs
I'm not saying he's the answer, but he's something.
Highlights
Good Balance of Twisted, Vulgar, But Likable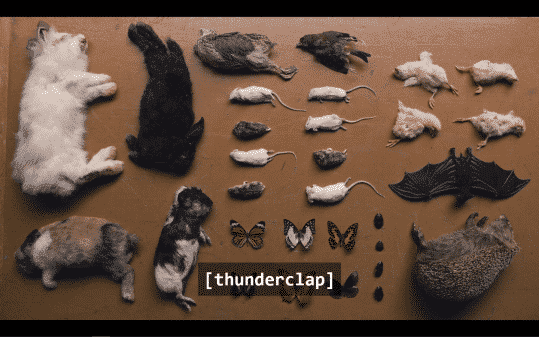 We're watching a show about a potential psychopath plotting the death of his first victim. How weird is that? Especially because she is so likable, even if she is a rather vulgar girl, but you get why she is the way she is. After all, if you got abandoned by your dad physically, and abandoned by your mom emotionally, wouldn't you be ready to tell the world off? I mean, her mom lets Tony touch and speak to her in a very inappropriate way! Granted, with her seemingly being a housewife, it isn't like she has much to fight back with. Which, as you can imagine, fuels any and all malice Alyssa has.
Yet, with James, we kind of get a soft side to her. Though he is only participating as far as he needs to in order to kill her, from her side of things, you have to admit it is cute, and kind of funny, how she is falling for, and wants to trust, someone who is planning to kill her. But, flipping things about, can you really imagine James doing that? We have seen a few possible moments of foreshadowing that had Alyssa in a pool of her own blood, but James wouldn't do that to her right? She gets him, or at least wants to. A feeling I'm sure, since his mother abandoned him, he hasn't felt. So surely, these two kids with abandonment issues will come together and, on this little road trip, maybe fall in love?
First Impression: Positive (Watch This)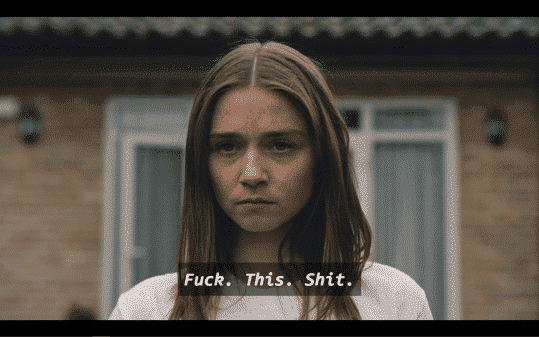 I'm not the only one who thought this was a movie and not a show right? The way Netflix's trailer made it seem, I was expecting an hour and a half or two-hour movie. So I must admit I was a bit  thrown off when I went to the website and saw "Season 1." For, honestly, a part of me does feel like the way this show is, right now, it is kind of like how they fragmented the Digimon revival, featuring the original cast. Yet, with saying that, I am really interested to see what happens with James and Alyssa.
Especially since Alyssa's type A personality and us hearing her and James' inner thoughts really drives this strange connection to both. On top of that, while a rather odd couple, and I'll admit this is me romanticizing James' crazy, a part of me thinks that he is only nuts because no one has really connected with him. So maybe, similar to what we saw in Deviman Crybaby, Alyssa could be the Akira to James' Ryo? Just with Alyssa wanting James to eat her out and have sex with her.
Watch:
Here
[External]
Follow Wherever I Look on
Twitter
or Like us on
Facebook
.