It's day 7 of Kiesha being missing, and as this begins to fracture Kevin's family, it offers the chance for conversation and for one character's redemption.
---
Director(s)
Gandja Monteiro
Writer(s)
Lolis Eric Elie
Aired (Showtime)
7/5/2020
Introduced This Episode
Jemma
Judae'a
Pastor Jackson
Tory O. Davis
This content contains pertinent spoilers.
Recap
Keep Your Head Up – Jake, Trig, Imani, Kevin, Jemma
The struggle is real. Kevin asks Jake to push Trig to enter the trap house, and while he and Imani don't find Kiesha, they do see a lot of young women who might be pimped out and trapped in the position they're in. Thus triggering Imani, who notes she was almost in that position, and it makes her want to rescue those girls. However, Trig is not trying to get that involved, so he does his best to keep them focused solely on getting Jake and leaving Chicago.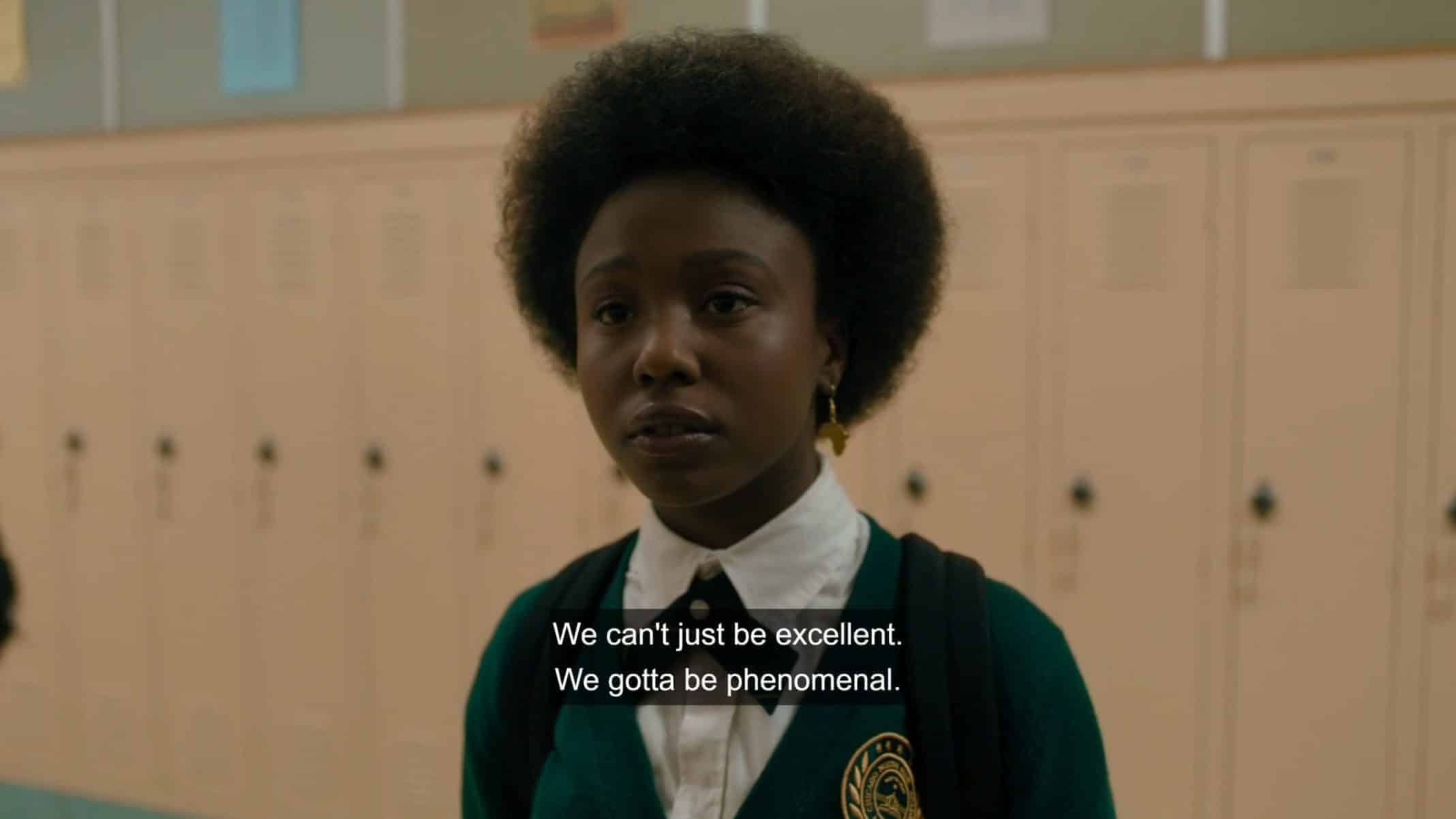 But, while it is good to know Kiesha isn't getting pimped out, it doesn't answer where she is. Luckily, however, while Kiesha has Kevin and his family stressed out, there is Jemma. Who is Jemma? Well, Kevin's crush at school. This smart girl who Jake may think is bougie and not like them, but the way she cusses says otherwise. That or she knows how to code-switch.
Just Need A Hand – Ronnie, Emmett, Tiffany, Jada, Pastor Jackson, Miss Ethel, Dominique
As you can imagine, Kevin isn't the only one struggling. Ronnie has to deal with being homeless and his grandmother, Miss Ethel, now going through Alzheimer's. Which, at this point, has led to her forgetting who Ronnie is in present day. So when he visits, she sees some bum being nice and not her grandson, who transformed from a war hero to his current state.
Though Ronnie wishes to change that. Seemingly, he wants to find Kiesha to redeem his name and reputation. For as much as the people under the bridge treat him well, he wants mainstream society to acknowledge him without a grimace.
This is difficult for people still know him for killing Coogie and getting a short sentence for it. Which, apparently, leads him to get jumped on what appears to be a regular basis. However, unlike past times, Ronnie gets saved. In fact, the person who saves them is Papa's daddy Pastor Jackson. Someone who, like Common's character in past seasons, tempts Ronnie with religion, but it isn't clear if he is ready to hand his life over to any God right now. He is too focused on surviving to thrive.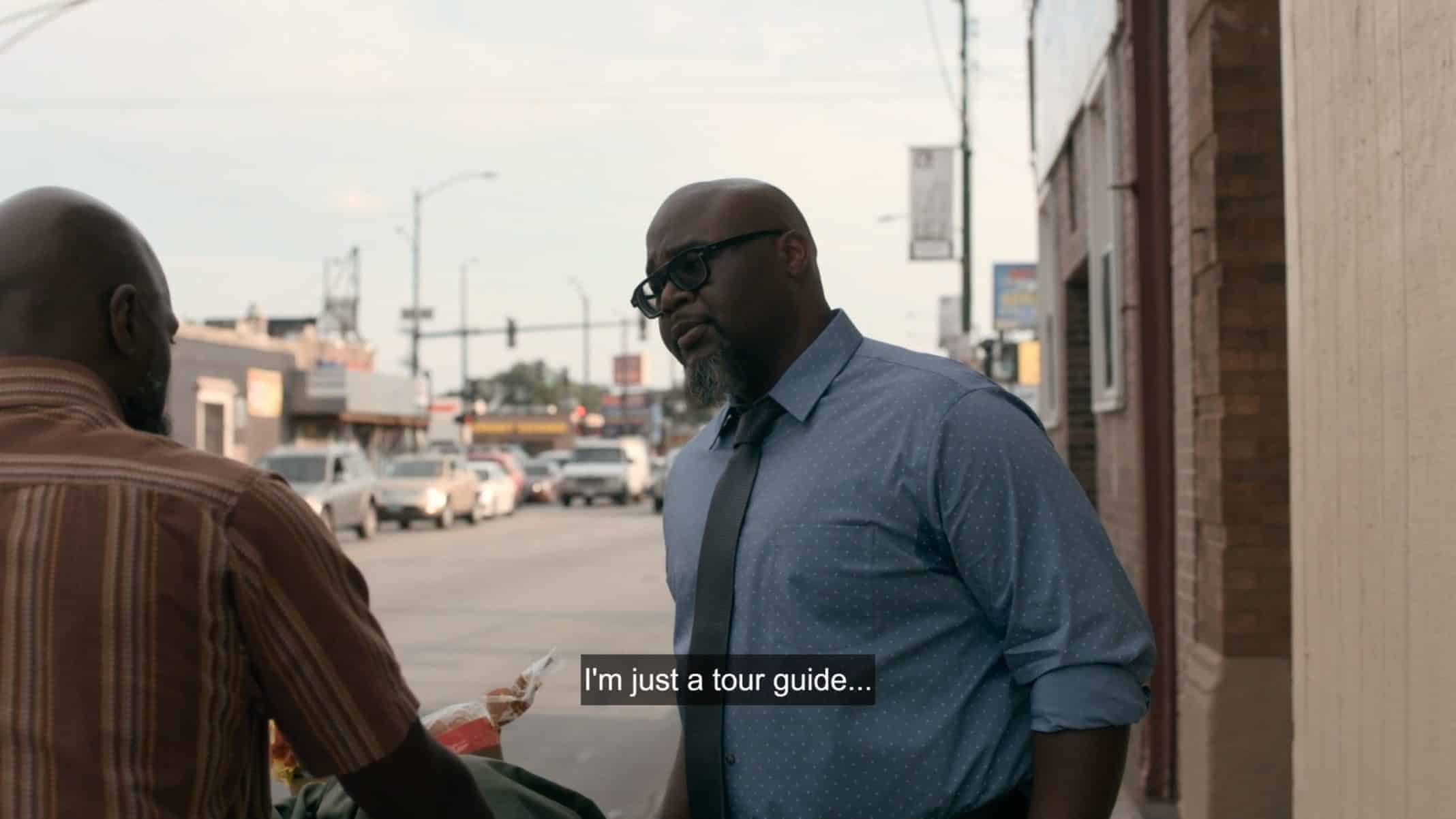 Which could also be said about Jada, Emmett, and Tiffany in this episode. With Emmett's catering business, and Tiffany's weed sales, not being what they used to be, they need to move in with Jada. Someone who is okay with it, since being alone is uncomfortable, but she is quickly reminded who her son and his main squeeze are. But what doesn't help is Emmett's business with Dominique is popping, but he doesn't seem to get she isn't going to let him run the show and be placated with sweet talk. Which is sure to cause trouble as those two clearly got some chemistry.
When Support Is Conditional – Tracy, Nina, Dre
Tracy reappears, after what feels like her being absent forever, and it is to introduce Nina and Dre to ROCK (Remembering Our Chicago Kids) and offering their 50+ members to help get the word out. Which, at first, is complicated by Kiesha having some risqué photos online, but the group eventually moves past that. But, before they do, it leads to a fight between Nina and Dre since Dre sees Nina as someone who is a glutton for punishment and doesn't think or research before acting. Thus allowing us some insight into their generally loving, but a still very real relationship. One that is back to a good place by the time the episode ends.
Collected Quote(s) & .Gifs
I'm so concerned with them being perfect, I don't leave a lot of room for them to be free.
— Karen
I didn't get lost, I walked away.
— Ronnie
Review
Highlights
More of Nina and Dre
As Nina said, she works hard to the point of exhaustion, and for that reason, we have barely seen her, never mind Dre, for most of the two seasons. Heck, we definitely didn't see them much outside their apartment. But now we saw the two get married, have gotten to see Nina and Dre as a couple, and also recognized they aren't perfect.
Mind you, as individuals, they still are a bit underdeveloped, but with Dre noting Nina is a glutton for punishment and Dre likes to research and feel things out, we're getting something. Maybe not enough to make up for two seasons operating damn near as background characters, but something.
Kevin & Papa Got New Love Interests
Papa with Miesha, I'm happy about solely because I want to see more of the character. Her cousin, Kevin's former crush, straight up disappeared as the cops did. So there was a fear that when Kevin didn't end up dating her, she could be written off. However, with Papa kissing her cheek and having a complete 180 on how he sees and treats her, there is hope she'll get her happy ending.
Then with Jemma? HAHA! Get you a girl who got a brain and can tell you about yourself. Which, honestly, is what Kevin needs. While we see leadership qualities in him, let's not pretend he still doesn't contain some realm of naivety that still can put him in danger. I mean, as brave as it was to face a man with a gun to his forehead, that was dumb. He needs an Imani in his life to support him but keep him from doing life-threatening things.
Ronnie On Yet Another Redemption Path
There is a need to recognize with Ronnie that addiction isn't something a person is cured from. It takes internal strength and external support to deal with a habit, and Ronnie doesn't really have that. His relationship with Tracy and Jada ended, and while ole girl at the recycling plant is nice, she seems to just want some dinner and d**k. Which isn't where Ronnie is at in life.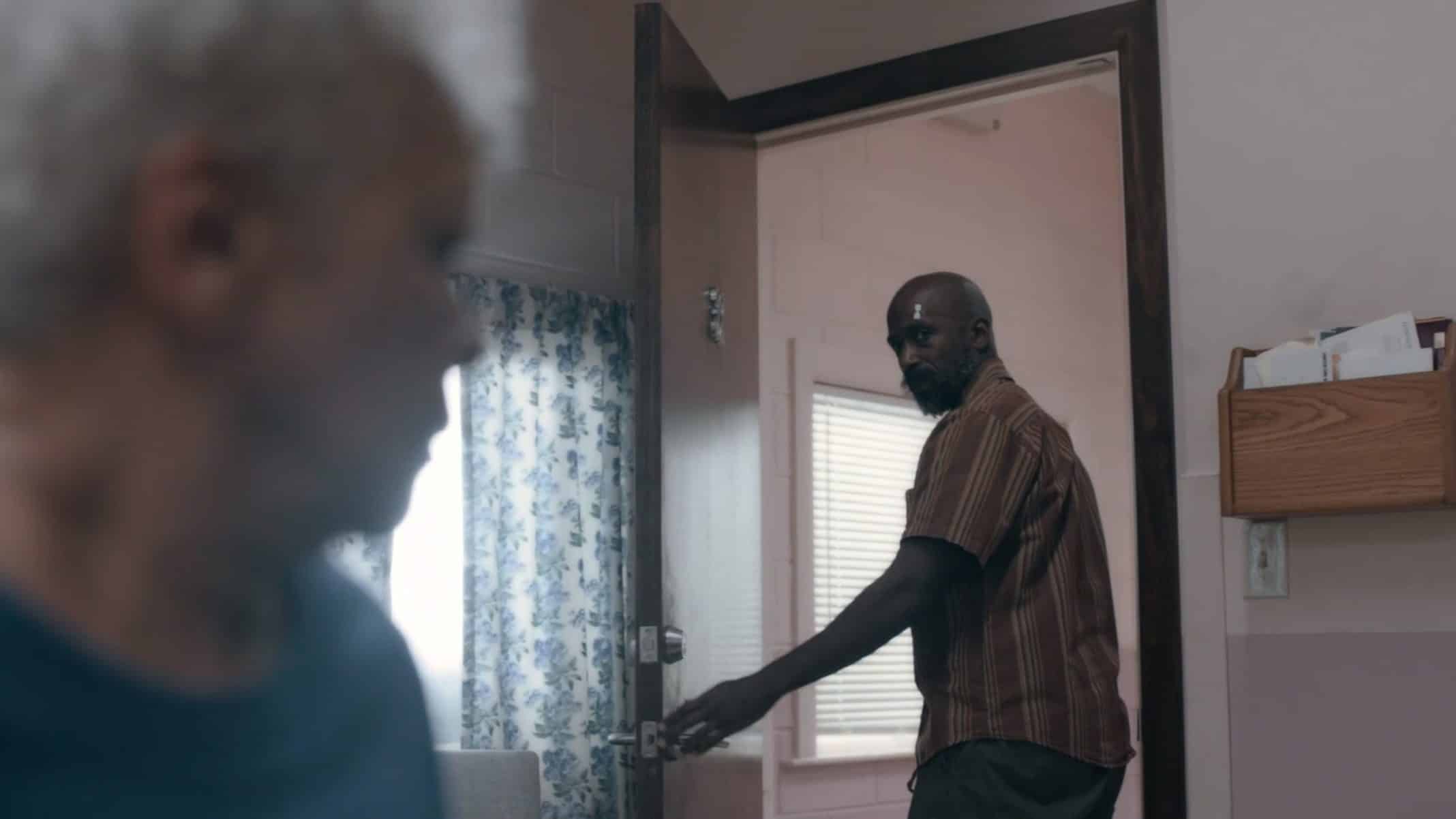 I'd submit Ronnie would love to have a family who loves him, visits Grandma Ethel, and gives him a reason to maintain his sobriety. For as shown, Ronnie has enough intrinsic motivation to hustle, but between PTSD from his military career to not being able to get a steady job, or housing, life is hard. And from what it seems, it isn't going to get any easier anytime soon. So finding Kiesha could be what not only boosts his spirits but completes his redemption arc. Since helping at that community center seems to no longer be an option.
What Kiesha's Disappearance Is Causing
While we miss Kiesha, you have to note how her going missing has allowed for the refocusing on girls and women for the show. It has pushed Dre and Nina to the forefront and between commentary on Kiesha before and after she went missing, paired with Nina talking about making her kids perfect, then Jemma's comments, we get to see what Black women go through.
Heck, I'd even add Miss Ethel's struggles with Alzheimer's. What season three appears to be giving us is the strength and vulnerability of Black women and allowing them to exist without the purpose being to raise or protect Black men. Especially at the sacrifice of their person or sanity.
Which leaves you to wonder, if or when Kiesha is found, how will the show keep this up? Will it continue to transfer focus to the girls and women on the show, and with what storylines?
Overall
Trajectory (Watch This) – Plateau
As Kiesha's disappearance triggers more and more focus on the women and girls in "The Chi," it may give Ronnie another chance of much-needed redemption. Thus keeping a sprightly pace with storylines that show "The Chi" has no intention of experiencing a slump.
Where To Watch
What Kiesha's Disappearance Is Causing - 92%
Ronnie On Yet Another Redemption Path - 83%
Kevin & Papa Got New Love Interests - 82%
More of Nina and Dre - 81%
As Kiesha's disappearance triggers more and more focus on the women and girls in "The Chi," it may give Ronnie another chance of much-needed redemption. Thus keeping a sprightly pace with storylines that show "The Chi" has no intention of experiencing a slump.