In the penultimate episode of the season (seems soon right), love is the focus. Specifically, new love, developing, old, and a relationship that might have ended.
---
| | |
| --- | --- |
| Director(s) | Aprill Winney |
| Writer(s) | Wendy Straker Hauser |
| Aired (FreeForm) | 7/9/2020 |
This content contains pertinent spoilers.
Recap
New Love – Kat, Eva, Jane, Scott
With the Belle so excited about Kat and Eva's podcast, they decide to have a photoshoot with them and with being forced to stand closer, hands gracing, and Kat having to move a piece of Eva's hair, you know thoughts fly. Which, because they want to rush this relationship, Kat decides to go to Eva's house at night, and Eva lets her in, and with a slip of the tongue, Kat reveals she likes Eva. Then, next thing we know, Kat is slipping her tongue in Eva's mouth, and they are reciprocating.
At least until Sutton calls.
And mind you, on the same day, Jane is working with Scott on a gender discrimination case since Scott's friend, and three other women got fired. Why? Well, because, in the #MeToo era, them dancing together, it made management worried the directors may do something stupid. Especially since they are in investment banking and with the other women married, often with kids, and thus not going out, it means a whole lot of men and those three women.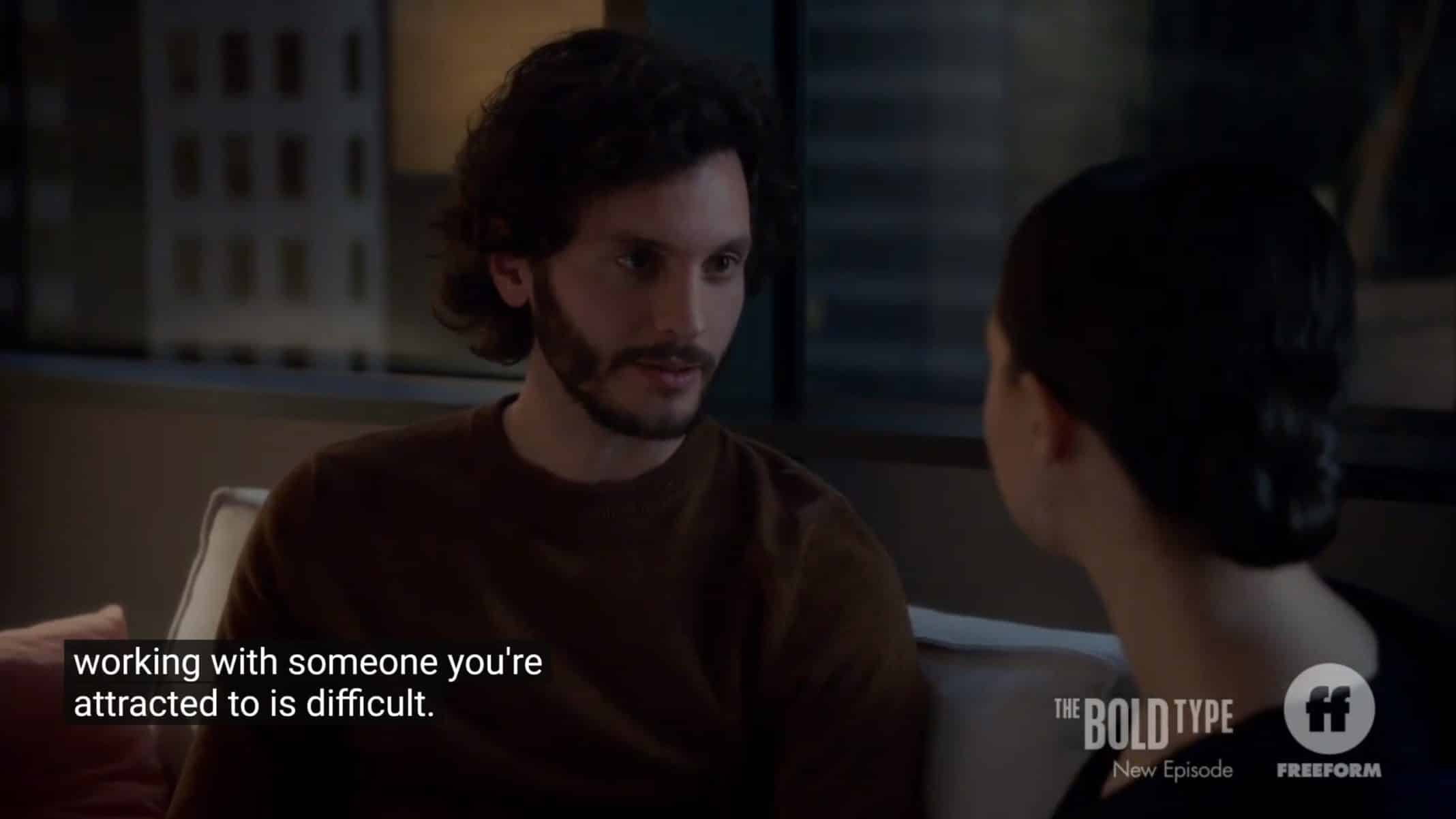 Which, as usual, Jane types up something to expose people and preps for the pushback. But as this happens, she discusses with Scott how women could be held back by this, and Scott brings up his own feelings for Jane, seemingly to flip the scenario. Though, it could also be a real confession. One Jane was going to be pushed to answer, until Sutton calls.
Complicated Love – Alex, Alicia, Andrew, Jacqueline, Ian
Alex and Alicia are still dating, but Alex is still trying to deal with not getting to have the traditional role men are used to in regards to finances. This has been worked on, with Alex picking up the tab sometimes and Alicia not making a big deal of it. However, when a man presses up against Alicia, before one of Andrew's drag shows, Andrew handling the situation, rather than Alex, creates a small issue. Primarily due to it being one of the moments Alicia felt vulnerable and Alex not stepping in.
Mind you, Alicia doesn't necessarily want Alex to get machismo and lose his mind because some man is talking to her. However, you can tell the moment did, for a moment, affect the balance the two are trying to create for the sake of their relationship.
But, issues with vulnerability, and how to process it, isn't just an Alex and Alicia issue. Jacqueline and Ian, too, are having that problem. For, like Alicia, Jacqueline doesn't like nor is used to being made vulnerable, especially by a man. However, being that she is married, and has been for decades, to Ian, he needs her to be vulnerable. He also would like her time and attention, and a higher level of trust than he currently gets.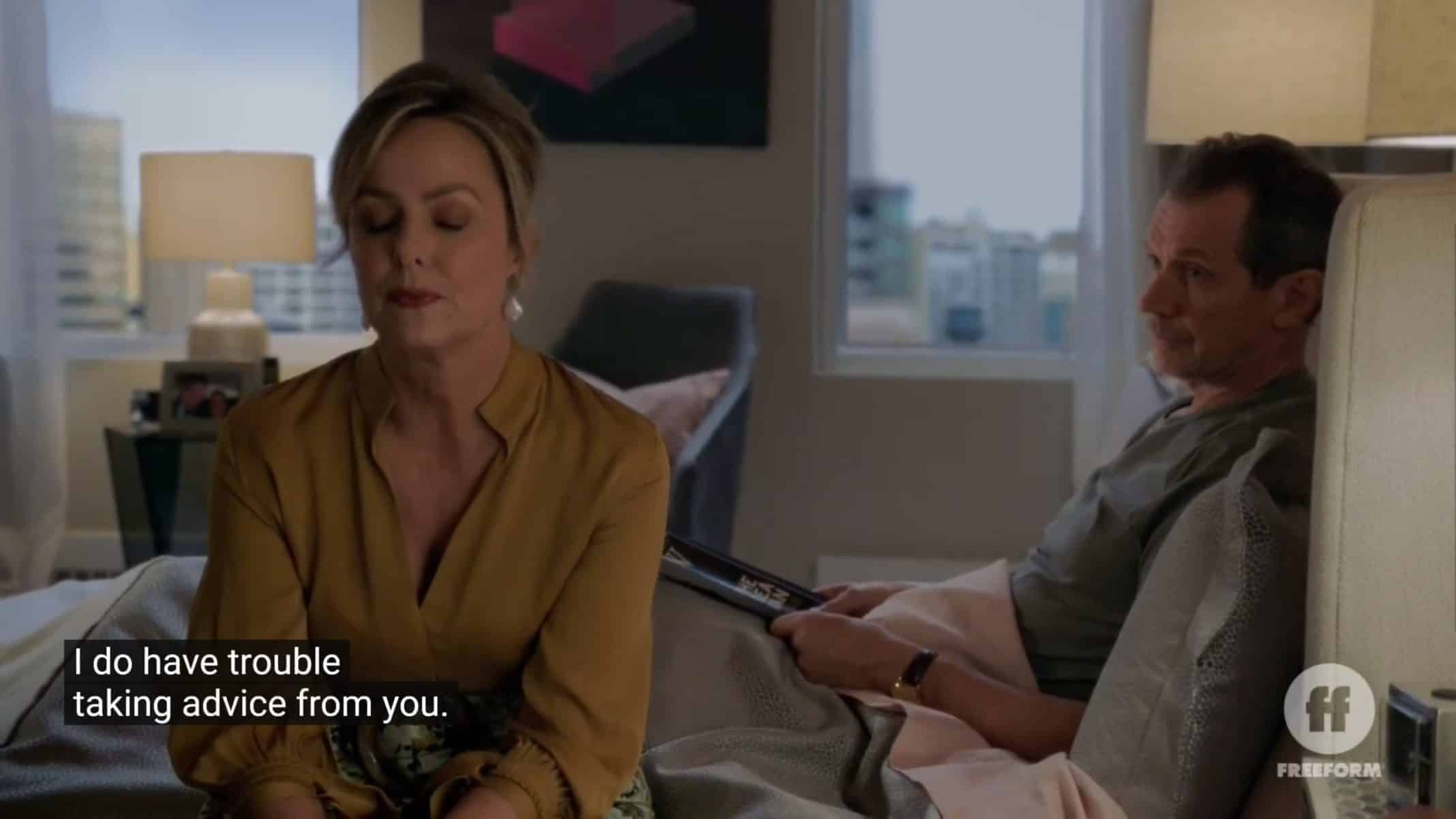 For it's strange to Ian how so many others get put before him on Jacqueline's priority list and how, if he gives advice or has a thought, how often, and sometimes quickly, it gets dismissed. Yet, if someone else needs Jacqueline's time or repeats something he just said, they are listened to and get the credit. This pushes us to see that, while back together, they are still on a bit of a tumultuous road to getting on the same page.
And while trying to do so, Richard calls.
The End of Love? – Richard, Sutton
Since we met Richard in season 1, he has been presented in a rather ideal way. Unlike most older men dating someone clearly not in the same stage of life, there wasn't a creep factor. If anything, Richard really did present, as long as they are of legal age, age may really be nothing but a number.
At least until he learned Sutton didn't want to have kids. Now he has thrown his phone, is talking about all the compromises and "adjustments" he has made, and we see one of the first real fights he has ever had with Sutton. One which leaves her quite dumbfounded for it seems what were agreements to her were concessions to him.
However, by the end of the episode, he has had enough and decides to leave Sutton in New York. Now, whether or not he also left the marriage? The finale will reveal that one.
Things To Note | Question(s) Left Unanswered
Why did Eva let Kat into her home in the middle of the night, or early evening?
So, when is Jane going to get hit with an accusation of favoritism?
Collected Quote(s) & .Gifs
I'm a private person, but that doesn't mean I'm hiding my sexuality.
— Eva
Review
Highlights
How Much You Can Recognize Each Relationship Is A Different Stage Of Another
With each relationship, you can see a stage or problem of another. Alicia and Jacqueline share the greatness of being highly accomplished and independent women, who have an issue letting their guard down and be vulnerable. Why? Well, because they are so used to taking on men, it makes the man in their life someone who is an exception. The one person they shouldn't have to fight, whose advice isn't an act of condescension or patronizing, and making that switch isn't easy.
Yet, as shown by Richard and Ian, if you don't speak up, you'll go months, years, if not decades in Ian's case, adjusting, by no means to your benefit, and letting those feelings fester. Which is why you have to applaud the notable culture shift between the younger couples and older ones. Scott, for example, possibly confessing his feelings is bold and not done in a lustful way but as a showing of real attraction.
Now, mind you, Jane seems really uncomfortable, but this show is called "The Bold Type," and that doesn't strictly pertain to the ladies. The men have to be bold too and work through their own insecurities to live their lives to the fullest. How else do you get situations like Kat and Eva?
I mean, beyond opposites attracting, it's about being willing to try to reconcile those opposites. Something we thought Richard and Sutton did, considering their age gap, but maybe that's a sign, like Kat and Eva, maybe you shouldn't always strike while the iron is hot and maybe wait for it to cool. Thus allowing you to see if something truly has long term potential or your romanticized version of the present is blinding you to the storms ahead.
Alicia and Alex
I truly wish, between a web series or a short, in-between seasons, mini-series, we could see Jacqueline and Alicia work on their relationships and see more of their jobs. Mainly due to, like Richard, us getting these idealized forms of Jacqueline and Alicia when there is so much more to them. And while, with Jacqueline, we have gotten to see her less than ideal side through her marriage to Ian, I think Alicia deserves the same.
Granted, Alex isn't the most consistently seen character, and his storylines sometimes are more episodic than full-on arcs. However, with Alicia, there is something real and worth exploring there. She is a Black woman, an older one at that, and she isn't looking to get her groove back as much as a real relationship. Add in their dynamic is one that is underutilized in entertainment, and you got the perfect story.
Richard No Longer A Knight In Shining Armor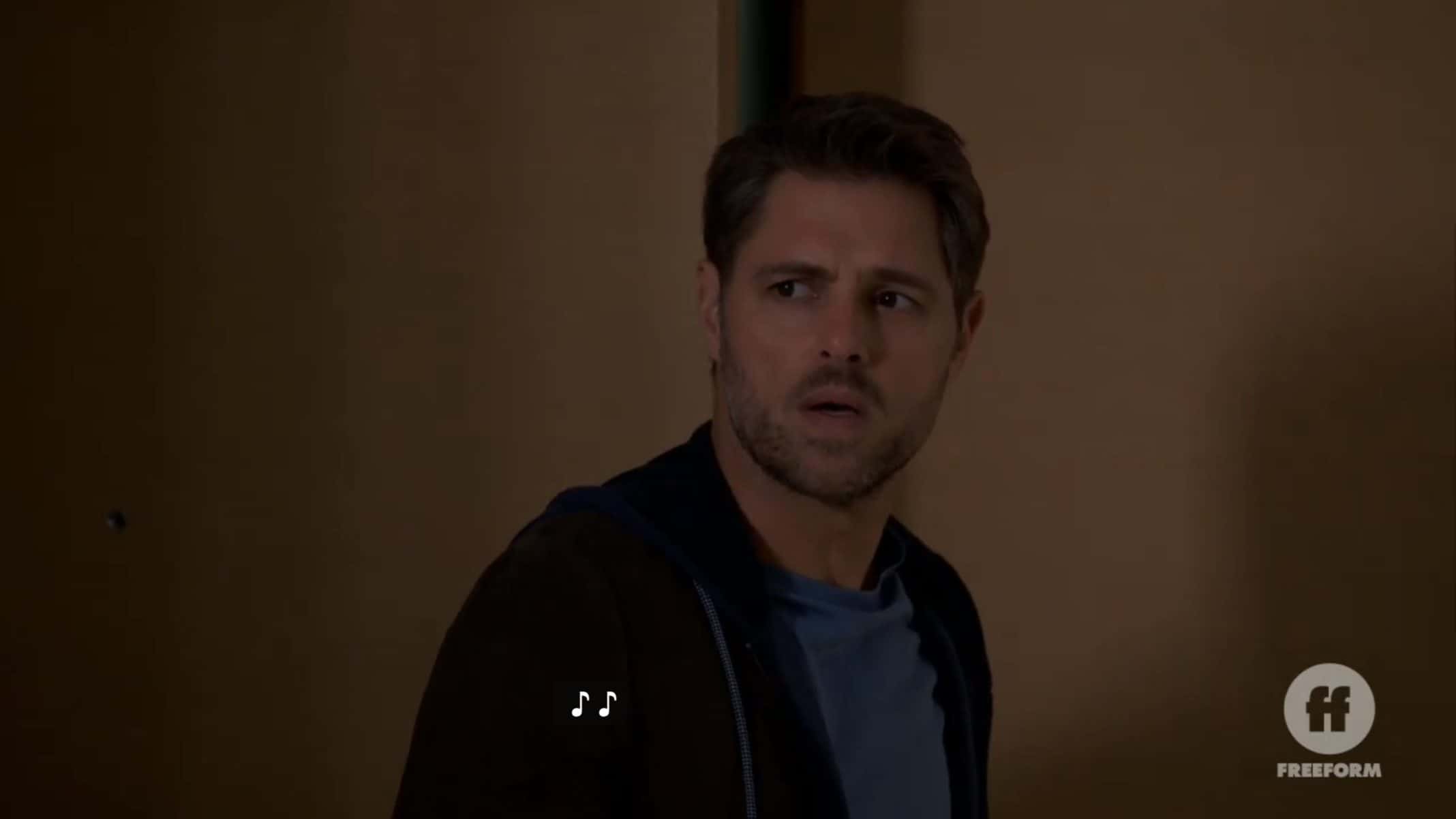 If there is one thing season 4 will be remembered for, it might be when Richard broke character. We've seen him grunt and smile, despite not being happy, but he always took it on the chin and kept it moving. He didn't do that this time. He expressed himself, passed blame, and didn't seem like this evolved version of what men should aspire to be. Richard was petty, selfish, and didn't water down his feelings or words – he was raw.
And while, like you, I'm way too invested in this relationship to see it fall, there is a need to wonder what would things be like if Richard did leave Sutton and get divorced? While married for, what, four months Sutton said? How do you handle introducing yourself as a divorcee while dating? Dealing with a marriage that was short because you were so focused on the short term, the long term was solely about being together and not the kinks which could interrupt the fantasy?
There are a lot of young divorcees out there, and it seems Sutton might become their media representative.
On The Fence
Kat & Eva
As much as we love the idea of Eva's opinion and politics being on the show, at the same time, a part of us doesn't want people being introduced or staying around solely to be Kat's girlfriend and then discarded once they are no longer in that role. Not to play down how much each ex represents a different chapter in Kat's life, but can she get someone who sees her through multiple phases? Must they all be the trigger for something new, and when that part of Kat's life ends, so does the relationship?
Overall
Trajectory – Plateau
As new, burgeoning, and old relationships gain depth, we're reminded how multifaceted "The Bold Type" can be as a comedy, a romance, a drama, and a representative of the shift that has come in being a woman, and dating, and in modern times.
Where To Watch
Kat & Eva - 73%
Richard No Longer A Knight In Shining Armor - 85%
Alicia and Alex - 86%
How Much You Can Recognize Each Relationship Is A Different Stage Of Another - 88%
As new, burgeoning, and old relationships gain depth, we're reminded how multifaceted "The Bold Type" can be as a comedy, a romance, a drama, and a representative of the shift that has come in being a woman, and dating, and in modern times.