The Bold Type: Season 1/ Episode 7 "Three Girls In a Tub" – Recap/ Review (with Spoilers)
After watching Kat take on the patriarchy and discrimination, Jane be… Jane, and Sutton work her ass off to get to where she is — we get an episode which has major things happen, but in a very subdued way. Collected Quote(s) I don't want to change you, but I don't want to change either….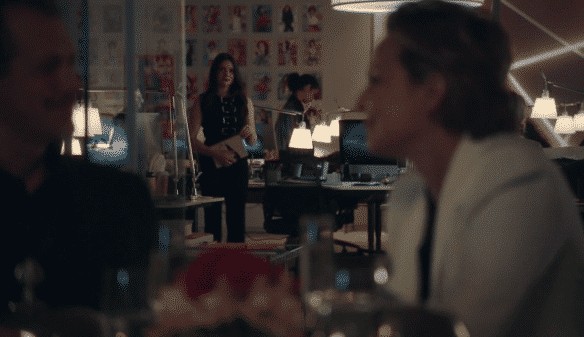 After watching Kat take on the patriarchy and discrimination, Jane be… Jane, and Sutton work her ass off to get to where she is — we get an episode which has major things happen, but in a very subdued way.
Collected Quote(s)
I don't want to change you, but I don't want to change either.
Playing the Bad Guy: Kat, Jacqueline, Richard
Being that Scarlet is such a huge magazine with a multitude of social media channels, Kat is given an assistant. Problem is, the girl, Natalie (Celeste Desjardins) is using Scarlet's social media the way she handles her personal social media. Meaning, she is making slightly disparaging comments, tweeting information which hasn't been vetted, and it is starting to raise red flags for the board, legal and especially Jacqueline.
All of which Kat tries to handle. She personally works with Natalie, gives her warnings, and even goes to bat for her when Richard makes Natalie seem like a real problem. However, there comes a point where she has no choice but to fire Natalie. The first person she ever hired.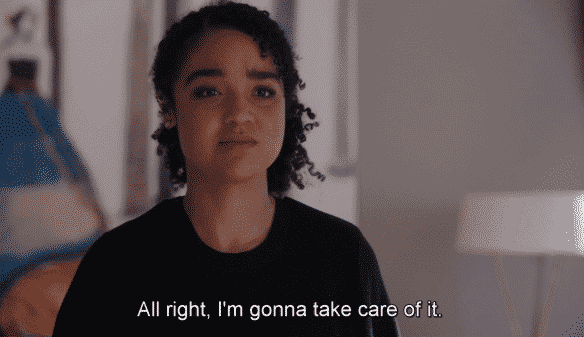 Commentary
This was a bit of an off episode for Kat. She didn't have a major crusade going on or any Adena drama. Her only focus was making sure Jane and Sutton were okay.
Well, she did go head to head with Richard, but I honestly think that was only because she knows better than to go against Jacqueline. Plus, I have to note that he did snitch while in Kat's company. So with this being her first employee, and her wanting to handle it, you can understand why she went after the one person who doesn't have power over her. If only because if he pulled any moves it would have been mutually assured destruction.
Looking For Love In All The Wrong Places: Jane, Jacqueline, Ryan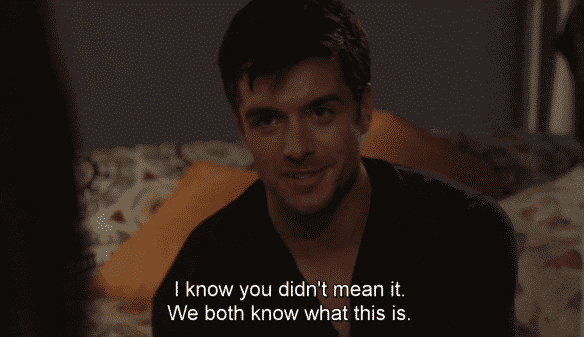 With Ryan giving Jane orgasms, naturally, she eventually slips an "I love you" during sex. However, being that they have never really defined their relationship, it makes the situation awkward. Especially since Ryan is talking about some "we both know what this is" but isn't using clear terms.
So while confused, Jane takes up Jacqueline providing an assignment about a new dating app. One in which your best friends set you up on a blind date. Something that goes rather well but with juggling two guys, Jane begins to realize she isn't about that life. But what really seals the deal is watching and talking to Jacqueline and her husband. They are celebrating 20 years and Jane realizes that while many others her age can deal with having a roster and people in rotation, that isn't what she wants.
What Jane wants is monogamy, marriage, and she doesn't mention children but likely that too. Something Ryan isn't at that point of wanting to provide. Never mind if maybe Landon (Michael Xavier), who she met through the app, maybe ready for all that. Though he does stop Jane from having sex with him so they can talk… so who knows?
Commentary
I wonder if Alex was mad that, after passing on Jane because of her indecisiveness, her pushing to have the assignment led Jacqueline to go back to giving it to her. Which I only bring up for with Jane single, and with what happens with Sutton, it leads you to wonder if Alex may make a move on either? He has already with Sutton, but I figured, with the way he interacted with Jane early on, maybe he may have had something for her too. Especially since it seems men and women can't just be friends on this show. So now if Alex starts being nice to Kat I'm going to figure they maybe setting up something.
Focusing purely on Jane though, I'm glad she is seemingly kicking Ryan to the curb. If only because he was such a bore. But, who knows, he seemed a little taken aback by Jane suddenly breaking up with him. So maybe he will make her his exclusive muse for all his sex articles?
Ending Things On a High: Sutton, Richard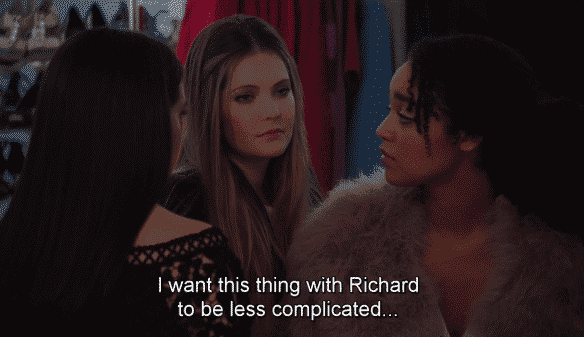 Two big things happen with Sutton this episode. One being that she realizes that she and Richard won't be able to be in a long term relationship, so they break up. The other thing is she is pushed into the world of networking. Which is a rather awkward experience for while Sutton is a hard worker and is very comfortable around Jane and Kat, it seems outside of her little clique, she isn't a social butterfly.
Though to her credit, it isn't like she didn't try to initiate conversation. The problem was more so no one knew who she was. Making Noelle (Meghan Gabruch) a life saver. Especially with her revealing that all the delicacies at the "High Tea" party, had cannabis in it.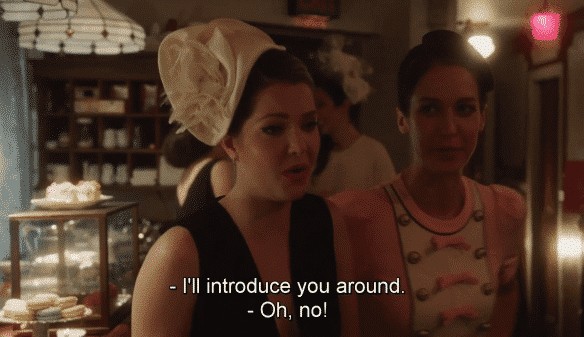 Which was a factor in what broke up Richard and Sutton. Not her getting high but this realization that they are at different points in their life. Also, their needs don't align in such a way where both parties can be happy. Richard, for his job, needs discretion and Sutton is growing tired of having to live in secret and keep each other's lives apart from the other. Now, as for whether this will open the door for someone else in Sutton's life? Only future episodes can reveal that.
Commentary
Well, even if things were more tame than usual, and Sutton wasn't given this huge mountain to climb, it was nice she is still giving a sort of "This Is Part of Really Making It – 101" class. Of which this episode continued what we saw in the last one: The importance of building and having a strong network.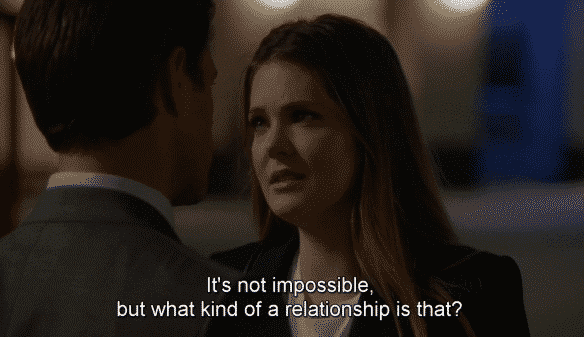 But, focusing on the Richard thing, while I loved them together, this episode made it clear they couldn't really last. Being that he is on the board, much less part of the company's legal counsel, his hands are tired. Also, to make things worse, when he and Sutton talk about people finding out, the first thing she thinks about is how that would affect her. Something you can see clearly bothers Richard for it isn't like he isn't being discreet as possible. It is Sutton who has her friends know, a co-worker, and who knows who may follow. All of which any could slip up and reveal what is going on or, like Kat kind of did, become a bit too familiar with Richard just because he is dating their friend.
Leaving me to wonder what is Sutton's next move? I'd personally would love if she dedicated herself to work, if only because FreeForm, and ABC Family at the time, have been way too invested in making sure people were paired up. Which I get sets up quick storylines and drama but, as Sutton shows, there is a wealth of other things a character, especially a woman, has to offer besides relationship bliss or drama.
Overall
Highlights
Jacqueline being a bit curt with Jane when she was being indecisive. If only because it showed the more business side of the character we rarely get to see.