As Redmond clues us into Joyce's past, Lou diversifies how she can stay in Joyce's presence.
---
Aired
4/15/2022
Network
Roku
Directed By
Tucker Gates
Written By
Kathleen Robertson
Introduced This Episode
Miles
Gerardo Celasco
Summary
With Lou putting it on Meredith as she did, Meredith sees that as punk rock – because sending a vulnerable 22-year-old in Hollywood as a sex toy isn't just seen as exploitative. But either way, Meredith decides to go with Joyce after Lou's stunt, and Joyce learns this the same day Travis tries to take credit for the deal. Thus pissing Joyce off and Lou having something to dangle over Travis when he steps out of line again.
Though even without Travis, Marty and Lou have a thing going where he knows they can't do anything, but that doesn't stop her from tempting him. However, it could become more than sex for Marty as Lou's banter is where the chemistry is.
Sadly for Joyce, she doesn't enjoy the same type of fun in her life. Her husband Miles seems to not be into her, which makes trying to have children with him a problem since he isn't gay. He just can't get hard and ejaculate when trying to have sex with her. Mind you, porn works, and he comes onto Lou at a party Marty brings Lou to, but Joyce? They're compatible, and maybe he knew her when she was simply Joyce Holt, but there is no real intimacy there.
This sucks for Joyce since it means she can only pay to get good head and an orgasm. Though, going by what Redmond pushes out, she might have been the one paid before. You see, before Redmond reveals he is in remission and will be tightening Joyce's leash, he implied she was trash that perhaps was groomed into who she is today. But, back in the day? She would be part of Redmond's entertainment when he wanted his porn to be live, in person, and who knows? Maybe with the option to join?
Either way, Lou getting Meredith makes up for Joyce greenlighting a bomb and could help Joyce survive until Redmond croaks. Which, unfortunately, is what Alex did. Yeah, he went from being sick to being out of the office, and the next thing we know, Lou is tasked with finding him and sees him face down in a pool.
Things To Note
Unexpected Content Advisory: Sexual Content (Bare male bottom)
Question(s) Left Unanswered
Was Alex killed, or was it suicide?
What's with the old lady on Lou's lawn?
What Could Happen Next
Lou getting promoted, and Travis deciding to go to war with her
Marty and Lou continuing to flirt, and Joyce seeing that as a way to control Marty or just keep tabs on him
Miles embarrassing Joyce in some way
Redmond returning to work and finding himself in Lou's crosshairs
Collected Quote(s)
Review
Highlights
So many you'll love to hate from Travis, Redmond, and Joyce's husband, Miles
Marty and Lou's relationship is cute, comical, and naughty – I'd even say it has some of the best chemistry I've seen on a show in a while
On The Fence
Feeling that the sexual content has no meaning beyond being salacious
Swimming With Sharks Directory
Network(s)
Roku
Created or Developed By
Kathleen Robertson
First Aired
4/15/2022

Character Guide

Created

Season Reviews

Affiliate Link(s)

Links contain affiliate links which, If you make a purchase, we'll earn a commission from the company.

-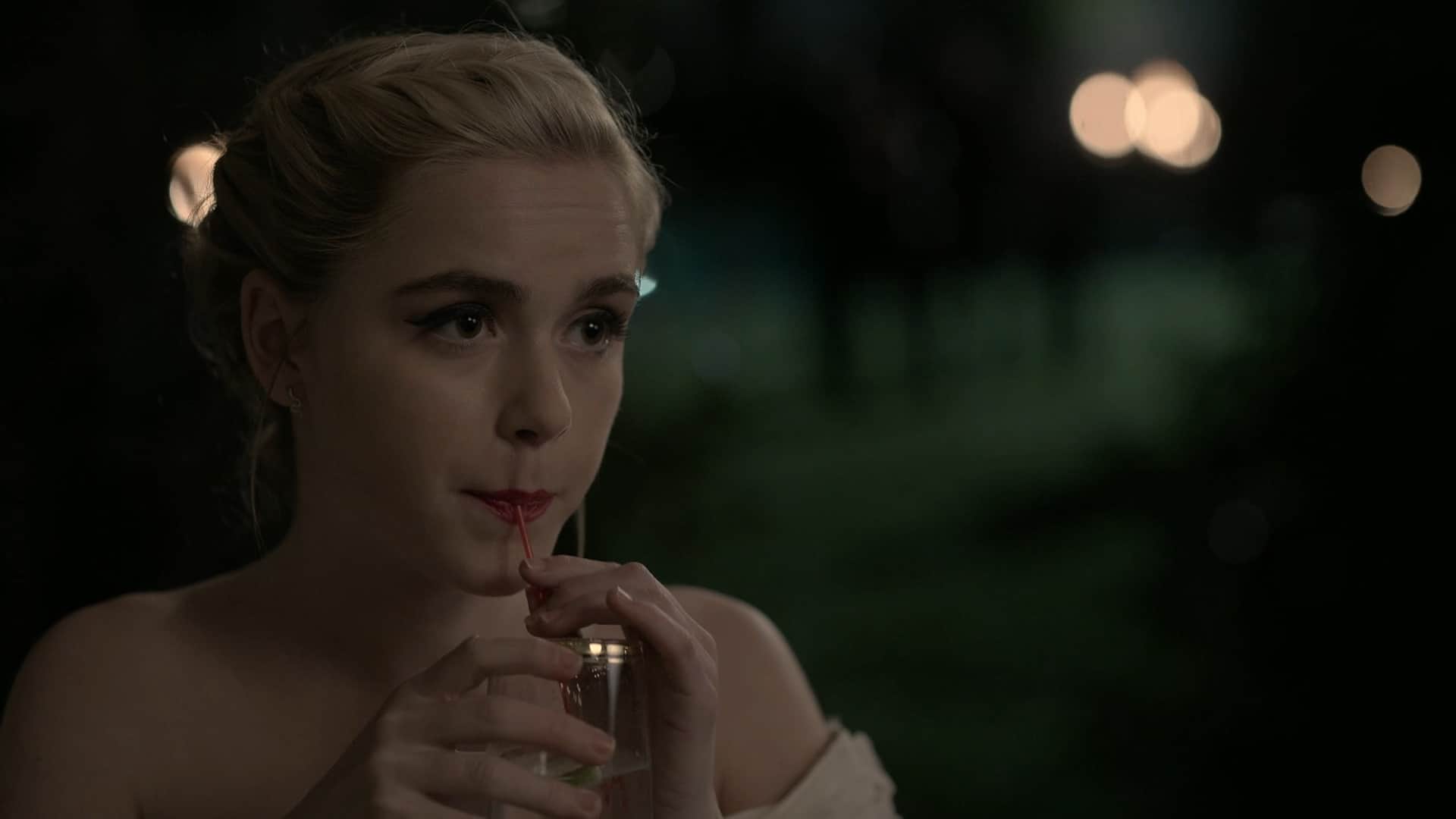 Swimming With Sharks: Season 1/ Episode 2 "Chapter Two" – Recap/ Review (with Spoilers)
Overall
Marty and Lou's chemistry could save the show as we're given people to hate far more than care about.
Highlights
So many you'll love to hate
Marty and Lou's Chemistry
Disputable
The Sexual Content Being Salacious Without Meaning