Tess spends most of this episode with Simone and in doing so, some layers to this rather mysterious character are stripped away. But not so much you think you fully understand her.
---
Network
Starz
Director(s)
Shira Piven
Writer(s)
Liz Tuccillo
Air Date
5/27/2018
Newly Noted Characters
Scott
Jimmie Saito
Welcome to Simone's: Simone, Tess
For the majority of the episode, Tess spends the day with Simone who is quite candid and open. Not in a vulgar way, but as if what we have heard about Simone isn't necessarily accurate. Such as, while well versed in wine and seemingly proper, she does have a bit of an eccentric apartment. She calls herself a slob but outside of an oddly placed old school tub in the middle of the living room, she seems settled in.
Which, after 16 years, what would you expect? Though, as for whether Howard and tips are really paying enough for her to afford that place? Totally different story. What is known though is despite her curious home, she keeps things rather simple. Grilled cheese sandwiches and champagne are offered when Tess drops by unannounced and also good conversation.
The kind which reveals to us that Jake was more than a neighbor but actually lived with Simone and her family after his mom died at 8. Also, Simone, at one time, lived in France and her reason for going to the Cape is to clean it out for the old house to be sold.
But where things get interesting is as Simone reveals more about her relationship with Jake, making it sound like she was his caretaker, we see Simone's relationship with Tess evolve. For, as noted before, Tess is completely enamored by Simone and with her talking about Jake seeing her as a second, if not surrogate, mom, you can see her imprinting on Simone. Someone who seems to take to the idea, with some hesitation, and that includes with Tess. Who she reads as someone who didn't grow up with her mom and as Simone touches Tess gently, while Tess is in Simone's tub, a peace comes over her that makes her sleep most of the day away.
Unfortunately, though, as much as Simone may have opened up to Tess during the day hours, after her sleep, she begins to be closed off again. Leading to Tess trying to make sure she didn't do anything wrong by asking if they could hang out again. Which, with being given the books she asked for, may confirm that while a little hot and cold, Simone might be a true friend.
Commentary
Simone, as much as she has dropped quite a bit of nuggets, remains such a mystery. Mostly in the idea of who she currently is and what she wants her future to be. Since, clearly, she is fine with recounting her past and sharing bits of her present, but it is the future and its certain realm of certainty which bothers her. After all, the idea of being happy working at a restaurant where you are a server seems foreign, no? Especially since it isn't an eccentric hobby of hers. With her study of wine, living in France, and with a past episode bringing up dreams deferred, increasingly there is a need to question what was Simone's dreams?
Also, in terms of her connection to Tess, how much of it is her seeing herself in Tess if not seeing bits of Jake in her? Or, taking it another direction, this need for connection and with Tess being willing to step up, Simone appreciating the company? For, just the idea of showing up to someone's doorstep, unannounced and only invited in passing, is bold. But considering how lax Simone was about it, though a surprise, it seemed appreciated. And while, yes, she has Jake, Howard, and perhaps admirers we may never see, I think there is something about Tess, maybe her doe-eyed, fresh look into life, which is alluring. Hence why Simone made it a point to warn Tess about her interest in Jake and push the idea that he is not damaged and dangerous for appeal but simply is. For maybe, just maybe, she sees Tess as her second chance to mentor someone to success? To take on what maybe the closest she may choose to be a mother and get it right this time.
One of the Group: Tess, Ari, Jake
After leaving Simone's, but unable to go to sleep, Tess just heads to the restaurant in hopes of catching the crew and going to the bar. What ends up happening though is she gets invited to Scott's choice for dinner that night, gets to be part of a fluid conversation with the crew, and Ari even invites her for more hanging out. Making her really feel like one of the group since there aren't any moans and groans this time about.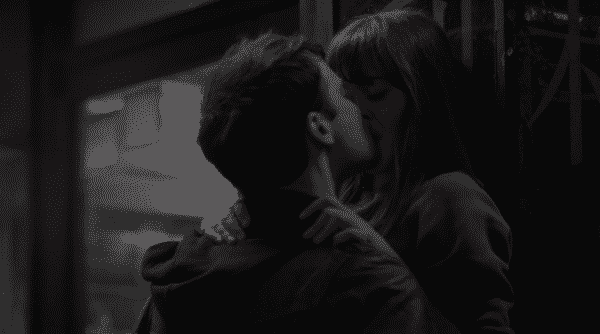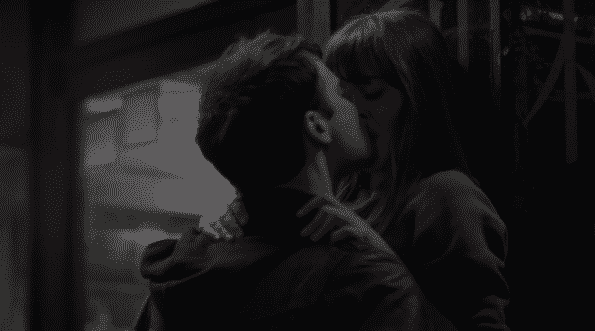 However, what we can't skip over is Jake connecting with Tess about their mutual dislike for venturing into the pass and him passionately kissing her. Much less him talking about them having some alone time the next night.
Commentary
For the whole scene outside the restaurant, I was left wondering if anyone saw and why no one talked about Tess and Jake having alone time? With them being a small, and kind of gossipy, community, you'd think at least Sasha would have brought it up. Maybe Heather since she has shown herself to be a bit catty. But, I guess, with them being cool with Tess but not knowing her temperament, they aren't at the point to really poke about when it comes to her personal life just yet. Especially in terms of her relationship with a co-worker.
Other Noteworthy Facts & Moments
Heather has a serious thing for Howard.
Question(s) Left Unanswered
How does Simone afford her apartment?
Will we ever meet Tess' roommate or is he dead?
Who sent Simone those flowers and who was she going out with that night?
Highlights
The Simone and Tess scenes which really pushed they were kindred spirits in a way. Also, it pushed the idea that Simone gets a bit of a maternal instinct flicker when interacting with Tess. Something which, after "raising" Jake makes her flinch or slightly uncomfortable.
Tess officially becoming part of the restaurants group and being invited without eye rolls and groans.
On The Fence
Taking note of the preview featuring Will, how this Jake situation may go and how he may respond to her going back and forth.
Follow Wherever I Look on Twitter, Like us on Facebook and Subscribe to the YouTube Channel.
---
Previous Episode's Recap
[visual-link-preview encoded="eyJ0eXBlIjoiaW50ZXJuYWwiLCJwb3N0IjoyMTAwOCwicG9zdF9sYWJlbCI6IlBvc3QgMjEwMDggLSBTd2VldEJpdHRlcjogU2Vhc29uIDEvIEVwaXNvZGUgMyBcIkV2ZXJ5b25lIGlzIFNvaWduw6lcIiAtIFJlY2FwLyBSZXZpZXcgKHdpdGggU3BvaWxlcnMpIiwidXJsIjoiIiwiaW1hZ2VfaWQiOjIxMDEwLCJpbWFnZV91cmwiOiJodHRwczovL3doZXJldmVyLWktbG9vay5jb20vd3AtY29udGVudC91cGxvYWRzLzIwMTgvMDUvU3dlZXRCaXR0ZXItU2Vhc29uLTEtRXBpc29kZS0zLUV2ZXJ5b25lLWlzLVNvaWduw6ktVGVzcy5wbmciLCJ0aXRsZSI6IlN3ZWV0Qml0dGVyOiBTZWFzb24gMS8gRXBpc29kZSAzIFwiRXZlcnlvbmUgaXMgU29pZ27DqVwiIC0gUmVjYXAvIFJldmlldyAod2l0aCBTcG9pbGVycykiLCJzdW1tYXJ5IjoiSG93IG9uZSBkZWZpbmVzIHNldHRsaW5nIGlzIHB1c2hlZCB0byB0aGUgZm9yZWZyb250IGFzIFRlc3Mgc3RhcnRzIHNvbWV0aGluZyB3aXRoIFdpbGwgYW5kIHNvbWVvbmUgZnJvbSBTaW1vbmXigJlzIHBhc3QgY29tZXMgdG8gdGhlIHJlc3RhdXJhbnQuIiwidGVtcGxhdGUiOiJkZWZhdWx0In0="]