Stranger Things: Season 4/ Episode 8 "Chapter Eight: Papa" – Recap/ Review (with Spoilers)
The penultimate episode of the season is all about building up to what is at stake and everyone uniting or preparing for war with Vecna – Except Joyce and Hopper.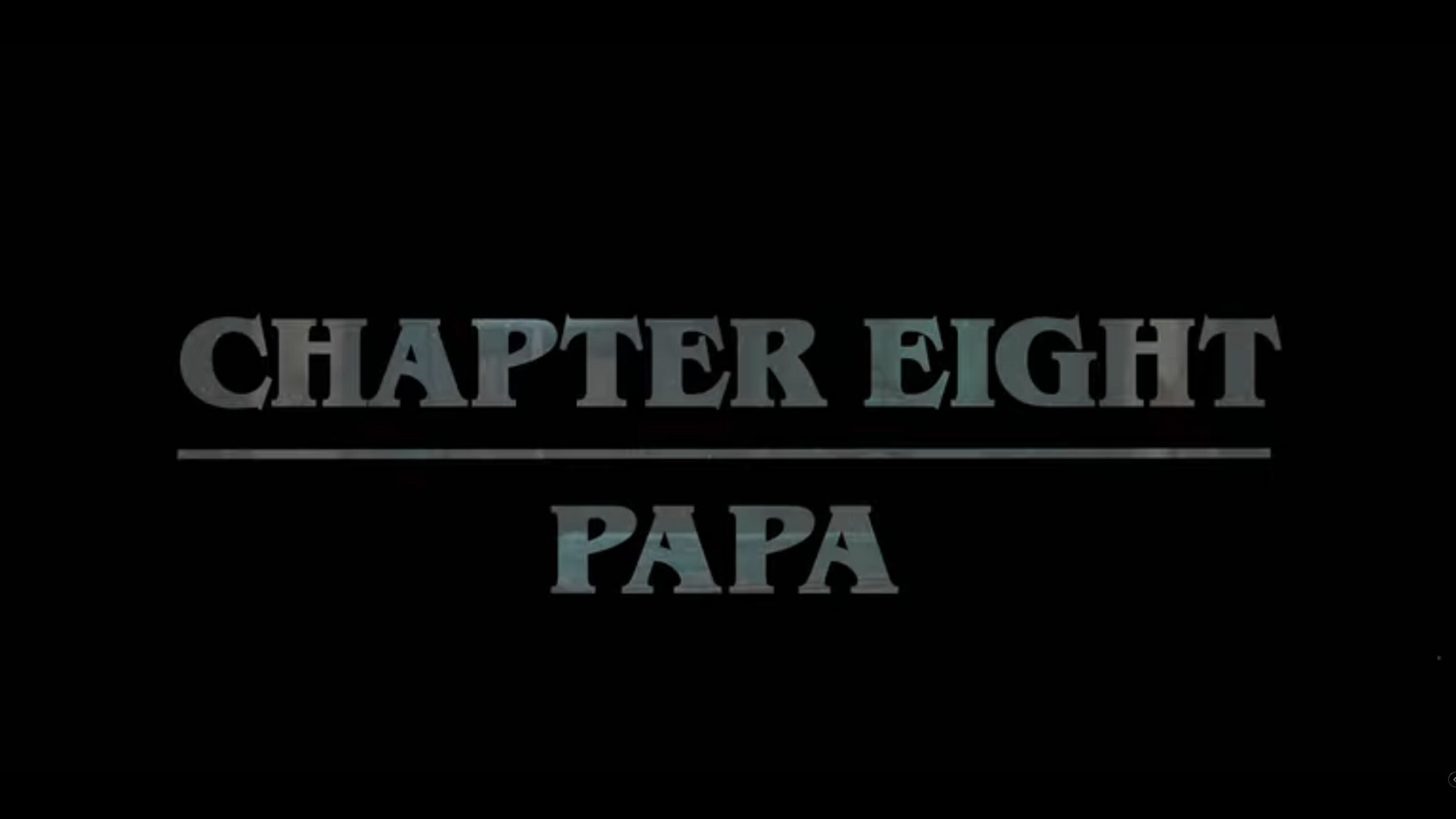 The penultimate episode of the season is all about building up to what is at stake and everyone uniting or preparing for war with Vecna – Except Joyce and Hopper.
---
| | |
| --- | --- |
| Aired (Netflix) | 7/1/2022 |
| Director(s) | The Duffer Brothers |
| Writer(s) | The Duffer Brothers |
This content contains pertinent spoilers.
Summary
Luckily for Joyce, Hopper, and their group, they do make it out of the Russian prison. The problem is that making it out of Russia is a much more arduous task. Yuri has a vehicle, a helicopter of some kind, but he has never flown it, doesn't know the range, and it is Yuri. No one really trusts him, and for a good reason. But what other options are on the table?
And as they are trying to get out of Russia, Jonathan, Will, and Mike are trying to find El, and they do just in the nick of time. For after Brenner betrays Dr. Owens, who was going to take El to Hawkins, rather than finish the training Brenner thinks she should do, Sullivan shows up. He wipes out Brenner's armed forces, and his people shoot an escaping Brenner with El in his arms. As for Dr. Owens? He seemingly is left in the bunker to die, handcuffed to a pipe.
But, while Brenner is shot and bleeding out, luckily for El, Jonathan and everyone pull up in time to get her and even give her a moment to say goodbye to the man she knew as "Papa," who shares a sweet moment with her. One that might be the light and darkness she needs when she faces One/Henry/Vecna one more time.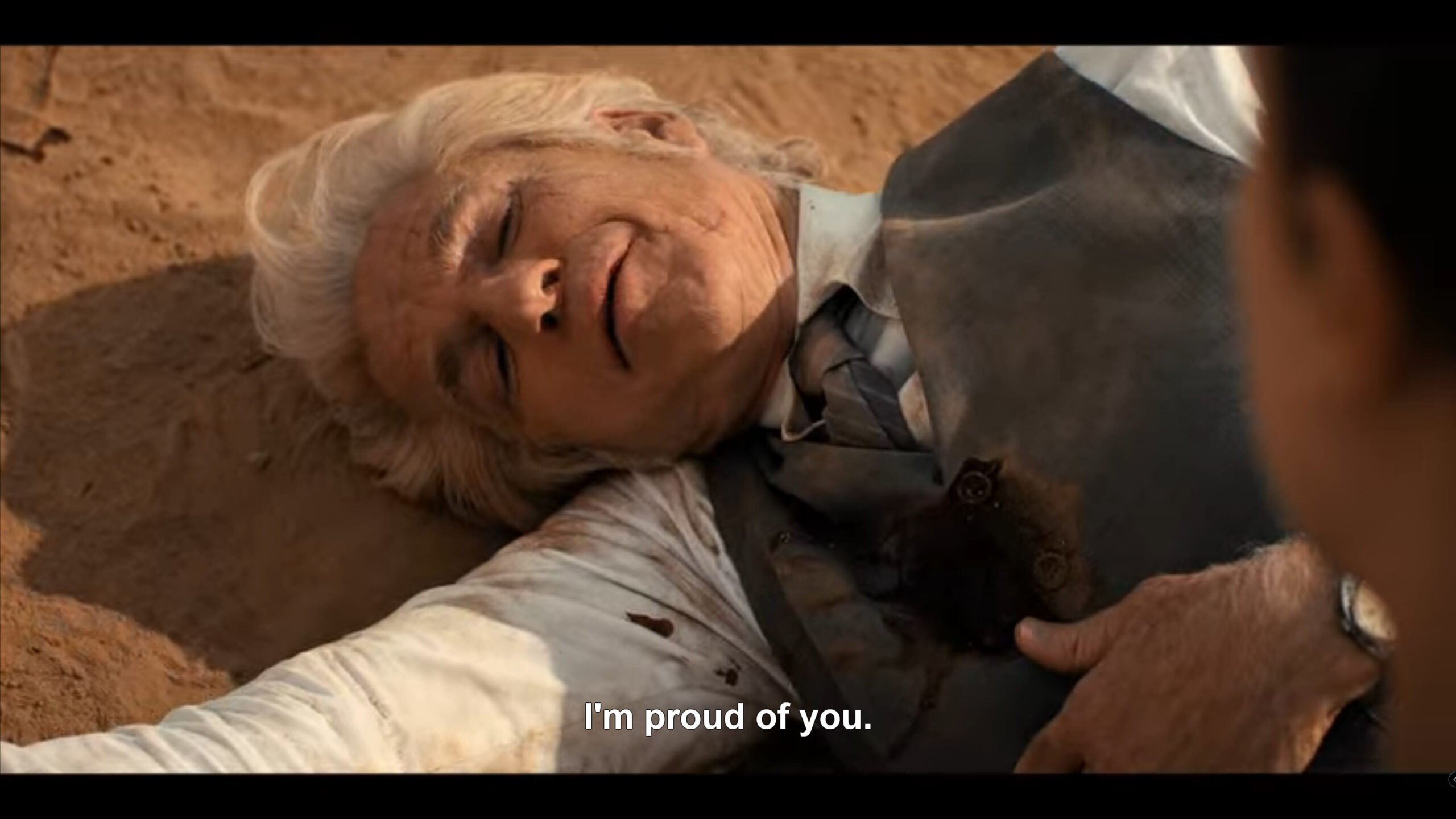 This brings us to Hawkins. It has become clear to everyone that they can't wait on a hero to save them. They have to be the hero. So the plan is, using Max as bait, she'll distract Vecna, and it will be hoped that, like El, when Vecna is projecting himself elsewhere, he'll be vulnerable, and the team can get past the bats to kill Vecna.
Now, this plan, while dangerous, is agreed upon, and with that comes the need for supplies from an army surplus. There, Nancy runs into Jason, which is frightening as others see him. Also, Robin sees Vickie get kissed by a boy, thus flushing her crush down the drain. But, with no time to dwell on small potatoes, weapons are made, bonds strengthened, and we leave our heroes in front of Henry's home, hoping to prevent Vecna from ripping Hawkins apart and destroying the barrier between worlds.
Things To Note
Question(s) Left Unanswered
Considering the Russians know Yuri's hideout contains contraband and is potentially used to house and move escapees, why wasn't it destroyed or occupied?
What Could Happen Next
The kids going the battle against Vecna, seemingly without any adults being part of it
Will potentially coming out, considering it is continually inched towards or teased
Review
---
Community Rating:
---
Highlights
The Bonding
Very few, if any, characters are in a place of peace, safety, and getting to focus on their personal lives. Because of this, it means them trauma bonding to strengthen their resolve and maybe even remind some, despite what has happened in the past, they still have the other person's back. Case in point, Erica will go in on Lucas nearly every chance she gets, but he is still her brother. She will still show up to basketball games, even if he is mostly on the bench.
The same goes for Lucas and Max. They may no longer be a couple, but she is still his friend, and he cares deeply about her. So while he has to accept she wants to be central to their plan to kill Vecna, he also makes it clear that he will not let her die. And while Max has her mom and everyone else, that doesn't make Lucas saying that mean less to her. In fact, she returns the compliment by noting that he is part of one of the memories she will try to use to not get sucked into Vecna's darkness.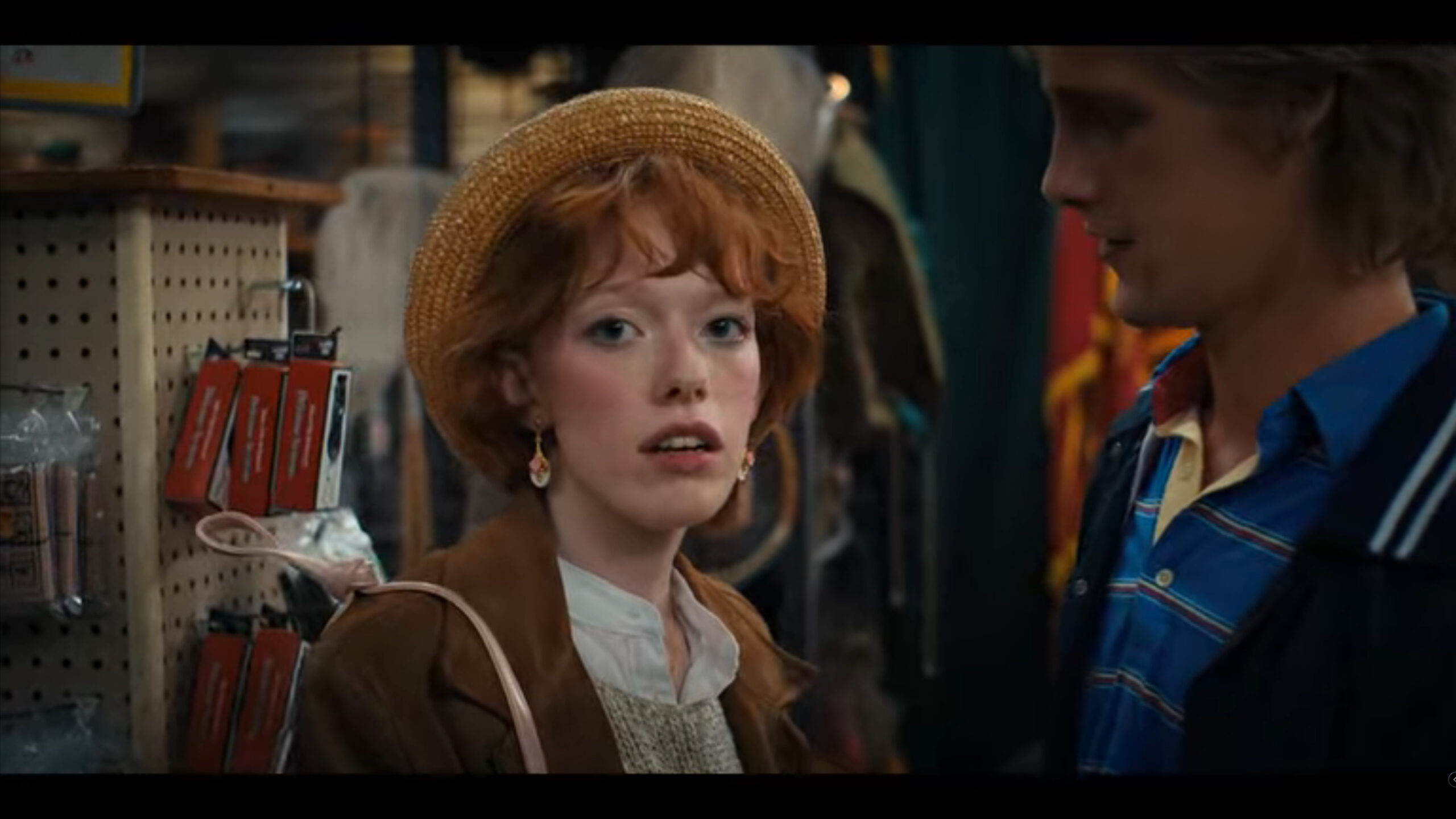 And it goes on and on. Dustin and Eddie bond as Eddie thanks Dustin for being who he is and all that has allowed Eddie to stay alive. Robin and Steve bond as he tries to help ease Robin learning her crush has someone and making it seem like Vickie's loss. Also, we can't forget El bonding with her dad as he lay dying, and you understanding that, while imperfect, maybe Brenner was trying to do what was best for El? Perhaps not in a way you'd do, but based on his knowledge and experience, the best way he knew how.
Not to forget, as Mike was questioning his part in El's life, Will did the work to rebuild him. All the while hinting that Mike accepting someone different was sweet. Which Jonathan catches bits of, which could imply Will is different but thankful he has friends who might accept his truth.
On The Fence
The Disconnection Of The Adults to The Kids
Specifically, the adults in Russia with the storyline the kids are going through. On the one hand, you can appreciate that the kids are becoming adults, so they are now stepping up and saving the world on their own. Also, with minimal adult supervision, everything isn't framed in how Joyce or Hopper feels about a bunch of kids not staying in their place.
But, the problem with the kids not needing the adults is that now the adults are on their own and don't add much value to the episode. Yes, Hopper, Joyce, Murray, and the Russians have comical and harrowing moments. However, they aren't the highlight of the episode or season.
Don't get it twisted. They are still valuable members of the show. It's just, that with them passing the baton to the kids to be the heroes, so comes the question of what's next for them? This escape from Russia story keeps them busy and seen but appears to be a way to keep them relevant as something is come up for them in the final season. Which could be them regrouping with the kids, recognizing they aren't so young anymore, and treating them as equals. And considering season 5 will potentially have a time jump (TVline.com), this could allow a soft reset before everyone faces the Mind Flayer.
[ninja_tables id="66596″]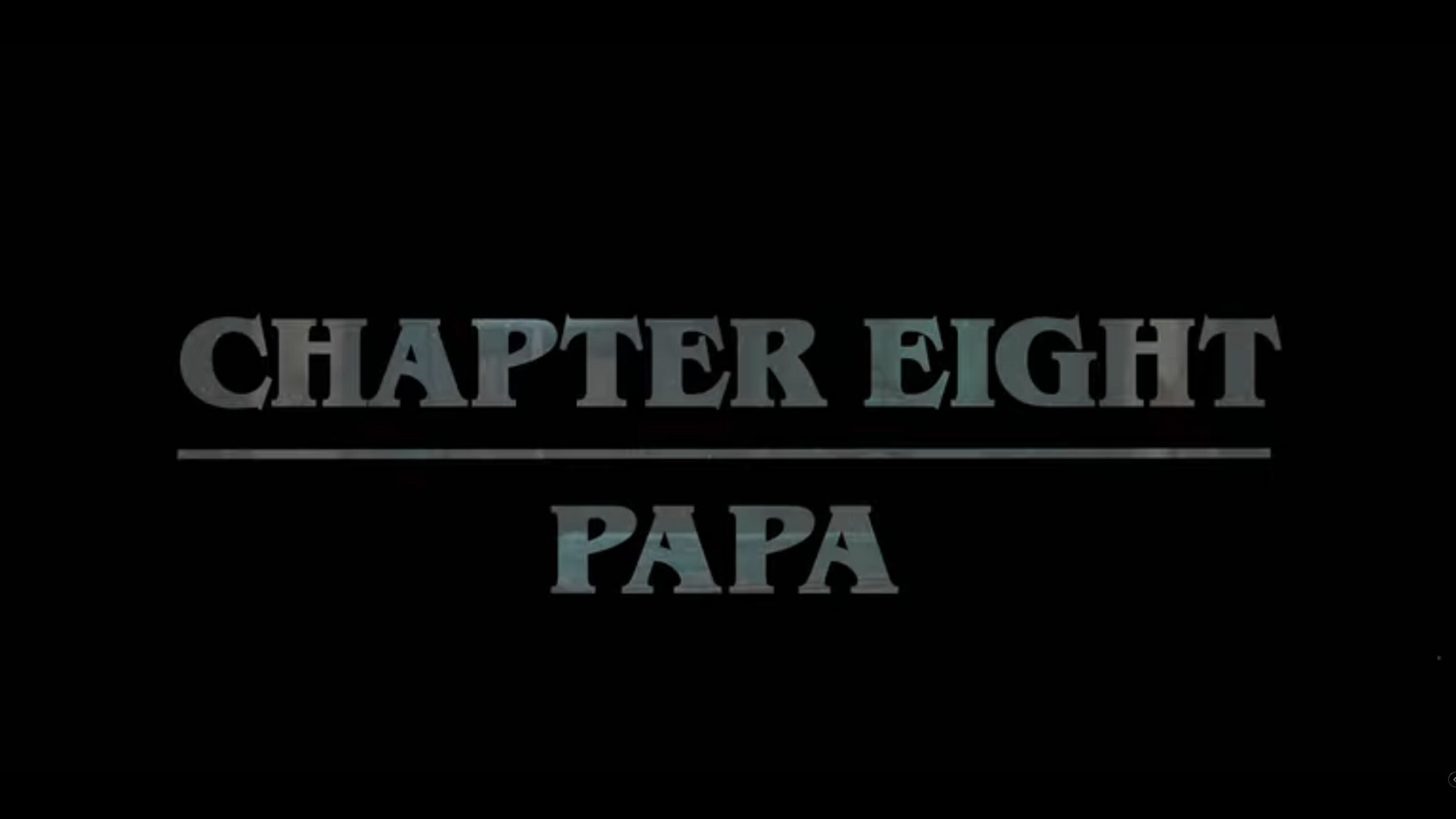 Stranger Things: Season 4/ Episode 8 "Chapter Eight: Papa" – Recap/ Review (with Spoilers)
Overall
In preparation for the finale, it seems the Russian crew could and should get the Jonathan and company treatment and be seen in a minimal capacity in the finale, as all the kids face Vecna and try to stop him from ripping Hawkins apart.
Disputable
The Disconnection Of The Adults to The Kids
---
Follow, Like, and Subscribe
Community Rating: 0.00% (0) - No Community Ratings Submitted (Add Yours Below)