While the finale sets up a season 4, it makes clear that things won't be the same. Either because of what happens during the fight with the Mind Flayer or the decisions made after.
---
Network
Netflix
Director(s)
The Duffer Brothers
Writer(s)
The Duffer Brothers
Air Date
7/4/2019
Introduced This Episode
Suzie
Gabriella Pizzolo
Images and text in this post may contain affiliate links which, if a purchase is made, we'll earn money or products from the company. Affiliate links and external links have an upward facing, superscript, arrow.
Recap
A Battle To End All Battles: Murray, Dustin, Lucas, Will, Jonathan, Nancy, Mike, Max, Billy, El, Hopper, Joyce, Robin, Steve
Multiple groups, with subgroups, are formed for the Battle of Starcourt. Joyce, Murray, and Hopper go underground and then split up with Murray taking the vents as Joyce and Hopper wait for a signal. In the mall, Will, Max, Lucas, Mike, El, Nancy, and Jonathan are a separate team. Outside, Dustin, Erica, Robin, and Steve are another group.
For those still in the mall, they find themselves battling it out inside, trying to deal with the Mind Flayer, as well as Billy who is outside keeping watch. This leads to a split in the group since El is the one the Mind Flayer wants, and with Max and Mike staying by her side, it allows the others to escape. Perhaps even lead the Mind Flayer away. However, that plan doesn't last long, and if it weren't for Robin and Steve, when Nancy and her crew try to escape, Billy would have crashed into them.
But, despite Billy's car accident, he is alive and well and thus he goes after El on foot. As this happens, Nancy and her crew, who thought they were leading the Mind Flayer away, realize they aren't succeeding and head back to the Starcourt. However, they will be too late.
This Is The End: Billy, Hopper, Max, Joyce, Suzie, Murray, Dustin, Mike, El, Grigori
As you can imagine, the Mind Flayer seemingly is unstoppable. Especially since El has drained her powers to the point of nearly being normal and with Billy strong enough to knock out Max and Mike, it makes it seem the Mind Flayer may finally do what it set out to. However, using what she knows of Billy's memories, she slows things down and convinces him to die a hero. One which slows down the Mind Flayer enough for the others to do their part.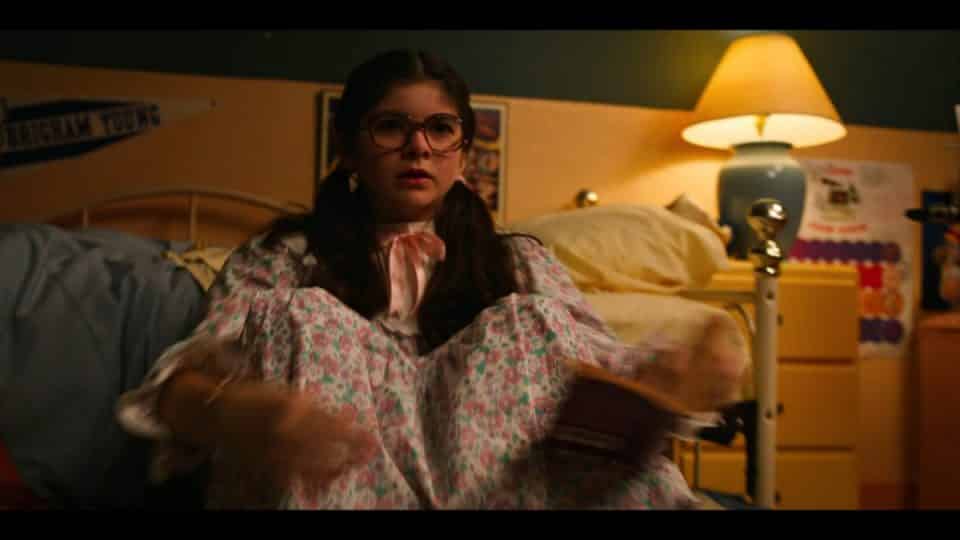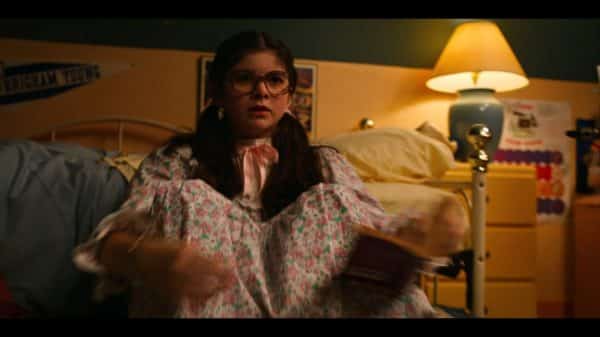 Of which includes us learning Suzie is real, Dustin and her having a duet, and afterwards her revealing the Planck's Constant that Murray remembered wrong. Thus giving Joyce and Hopper the keys needed to, in combination with Murray destroying the fail-safes, creating a instability with the laser which could lead it to being destroyed. However, just as the keys were to be turned from a safe distance, Grigori shows up, fights Hopper out near the laser, and with Grigori's body being shredder by the lazy causes a field of electricity Hopper can't get past. Thus forcing Joyce to destroy the laser while Hopper is within the blast radius and assumingly killing him in the process.
Though we don't, unlike the Russians down there, explicitly see Hopper die.
3 Months Later: Hopper, El, Mike, Joyce, Max
However, going by news reports, it is assumed he is dead. Which, with him being the only thing keeping Joyce in Hawkins, she takes her family, and El, out of town. To where exactly? Who knows? All that is known is that El will now be under Joyce's care, and while there are plans made to see one another on holidays, there are no guarantees. That is beyond Hopper's last note which explains how happy El made him and El revealing to Mike she overheard him and Max arguing, and she loves him too.
Question(s) Left Unanswered
Who is the American mentioned at the end of the episode? Could that be Hopper? Within 3 months, who is to say, like El in season 1 going into season 2, he didn't disappear but end up rematerializing in the Upside Down? Then, since the Russians won't quit, finding a way back over and ending up in Russia? After all, Demogorgons can't exist in our world unless the gate is open and if the gate is open, it means people can come in and out of the Upside Down.
Anyone else surprised the news didn't cover the disappearance/ death of 20+ people more?
What happened to the Russians that were still around as Joyce and Murray were leaving?
Was the main thing Dr. Owens did was cover everything up or something beyond that?
Where is Joyce moving to and how was it decided she'd take El?
Where is Murray after the time jump?
So will season 4 just be about El getting her powers back?
How did Erica and Dustin's parents react to them being gone as long as they were?
Did Dr. Owens interrogate the kids, and Joyce, since they not only experienced something supernatural but also fought Russians?
What is the likelihood Grigori had superiors who know of Hopper and his associates?
Will the Starcourt be rebuilt or will locals refocus on main street stores? If there is a recovery of either at all.
How does Will feel about El basically becoming his adopted sister? Much less, how does El feel about Joyce becoming her adopted mom? It isn't like any of the combinations with El have been that close.
Who bought Joyce's house?
How was Billy's death explained to Max's parents?
Considering the lack of security on "The Lab" the government used to operate, will there be more considering all that was under the Starcourt right under everyone's noses?
Was there a funeral for Hopper and who said what?
Is It Wrong To Have Hoped & Expected Kali and The Others To Show Up?
Review
Highlights
Dustin & Suzie Are Cute
In the end, Dustin was the only one who truly had a cute romantic relationship. As pointed out when Nancy said her goodbyes to Jonathan, their bond was based in trauma, and arguably that applies to nearly every couple we see. However, there is an innocence to Suzie and Dustin the others don't have. One which makes it so you don't see some kind of dependency and, taking note of Lucas and Max, a need to question if they are even together or not. With those two, it is just two weirdos made for one another who, unfortunately, live states apart.
Notable Characters Died & It Was Emotional
I'm not going to lie, I get teary-eyed when Billy uttered "I'm sorry" to Max. For while he hasn't been the same jerk of a big brother this season as he was in season 2, if you watched the second season, you could tell Max did love him even if he wasn't the best big brother. On top of not being her biological brother. Making not only his death scene but Max's devastation towards the end of the episode a gut punch.
Hopper's death too stirred up some emotions, but it really didn't hit until El was reading that letter about how she opened something up in him. Feelings he shut off, and it really pushes you to understand El is the reason Hopper came alive. Maybe even decided to pursue Joyce since El made anything seem possible. Much less, that Hopper was worthy of being happy again.
On The Fence
The Possibility of Hopper Being Alive
One which gives the slightest possibility of Hopper being alive, and the Russians possibly figuring out another location they could open the gate from. Especially considering the Demogorgon was alive, hungry, and well. But, if Hopper is alive, it'll definitely lead to season 4 beginning on a crappy note due to an emotional bait and switch.
Follow Wherever I Look on Twitter, Like us on Facebook and Subscribe to the YouTube Channel.
Stranger Things - Episode List
Season/ Episode
Synopsis
Episode Information
Topics & Focused Characters
Season 3, Episode 8 "Chapter Eight: The Battle of Starcourt" [Season Finale]
While the finale sets up a season 4, it makes clear that things won't be the same. Either because of what happens during the fight with the Mind Flayer or the decisions made after.

Director(s)
The Duffer Brothers
Writer(s)
The Duffer Brothers
Air Date
7/4/2019
Introduced This Episode
Suzie
Gabriella Pizzolo

A Battle To End All Battles: Murray, Dustin, Lucas, Will, Jonathan, Nancy, Mike, Max, Billy, El, Hopper, Joyce, Robin, Steve
This Is The End: Billy, Hopper, Max, Joyce, Suzie, Murray, Dustin, Mike, El, Grigori
3 Months Later: Hopper, El, Mike, Joyce, Max

Season 3, Episode 4 "Chapter Four: The Sauna Test"

We're halfway through the season and are treated to El's first fight with the Mind Flayer. Which happens to coincide with a new development when it comes to the Russians.

Director(s)
Shawn Levy
Writer(s)
Kate Trefry
Air Date
7/4/2019
Noted This Episode
Mayor Larry Kline
Cary Elwes
Mrs. Driscoll
Peggy Miley
Karen Wheeler
Cara Buono

A Woman Ahead Of Her Time:

 

Tom, Jonathan, Mrs. Wheeler, Nancy, Mrs. Driscoll
Starcourt Mall Controversy:

 

Larry, Joyce, Hopper, Robin, Dustin, Steve, Erica
Battle 1:

 

Billy, El, Mike, Max, Lucas, Will

Season 3, Episode 3 "Chapter 3: The Case of the Missing Lifeguard"

The Russians land in Hawkins, and alongside them, the Mind Flayer's plans begin to come to fruition.

Director(s)
Shawn Levy
Writer(s)
William Bridges
Air Date
7/4/2019
Introduced This Episode
Tom
Michael Park
Heather
Francesca Reale

The Way Things Used To Be:

 

Will, Lucas, Mike, Hopper, Joyce
The Investigation Continues:

 

Robin, Steve, Dustin, Nancy, Jonathan
There Is Something Strange About Your Brother:

 

El, Max, Billy, Tom, Heather

Season 3, Episode 5 "Chapter Five: The Flayed"

As the Mind Flayer shows both a weakness and strength, Hopper meets up with an old friend and Steve's crew make a grand discovery

Director(s)
Uta Briesewitz
Writer(s)
Paul Dichter
Air Date
7/4/2019
Introduced This Episode
Grigori
Andrey Ivchenko
Alexei
Alec Utgoff

A Wild Goose Chase To A Crazy Goose:

 

Grigori, Murray, Joyce, Alexei, Hopper
Below The Starcourt:

 

Robin, Steve, Dustin, Erica
The Contingency Plan:

 

Tom, El, Mike, Lucas, Max, Jonathan, Nancy, Will

Season 3, Episode 6 "Chapter Six: E. Pluribus Unum"

On top of learning why the Russians are in Hawkins, El ventures into Billy's past and discovers why he is the way he is – in more ways than one.

| | |
| --- | --- |
| Director(s) | Uta Briesewitz |
| Writer(s) | Curtis Gwinn |
| Air Date | 7/4/2019 |

Paging Dr. Owens:

 

Alexei, Murray, Joyce, Hopper
Catching Up On Old Times:

 

Erica, Dustin, Robin, Steve
A Mind Is A Terrible Place To Visit:

 

El, Billy, Mike, Max, Nancy

Season 3, Episode 7 "Chapter Seven: The Bite"

Two secrets are revealed, we experience the first notable death of the season, and the gang begins to converge as the Mind Flayer makes its first major move.

| | |
| --- | --- |
| Director(s) | The Duffer Brothers |
| Writer(s) | The Duffer Brothers |
| Air Date | 7/4/2019 |

Goodbye Comrade:

 

Alexei, Murray, Larry, Joyce, Hopper, Grigori

A Major Blow To El:

 

El, Mike, Max, Lucas, Nancy

The Gang Is, Mostly, All Here:

 

El, Erica, Steve, Robin, Dustin


Season 3, Episode 2 "Chapter 2: The Mall Rats"

As Billy becomes a pawn to the Mind Flayer, Dustin helps integrate Robin into the crew. Also, El comes to Max about boy problems.

| | |
| --- | --- |
| Director(s) | The Duffer Brothers |
| Writer(s) | The Duffer Brothers |
| Air Date | 7/4/2019 |

Raving Rabid Rats:

 

Nancy, Jonathan
Stupid Boys:

 

Robin, Dustin, Steve, Max, El, Mike, Lucas
It's Something I Needed To Do:

 

Joyce, Hopper, Billy, Mr. Clark

Season 3, Episode 1 "Chapter 1: Suzie, Do You Copy?" [Season Premiere]

It's the summer of love, and for those without someone warm to spend the cold nights with, desperation is sinking in. Also, the rats are starting to explode.

Director(s)
The Duffer Brothers
Writer(s)
The Duffer Brothers
Air Date
7/4/2019
Introduced This Episode
Robin
Maya Hawke

It's A Lonely Life:

 

Steve, Robin, Hopper, Joyce
To Be Young & In Love:

 

El, Mike, Hopper, Lucas, Max, Dustin
Something Is Going On:

 

Nancy, Billy, Will

Season 1/ Episode 2 "Chapter 2: The Weirdo on Maple Street"

As Eleven begins to freak-out Lucas and Dustin, the search for Will leads to weird situations. All the while, Nancy might lose more than her virginity.

Director(s)
Matt and Ross Duffer
Writer(s)
Matt and Ross Duffer
Notable Guest Stars
Lonnie
Ross Partridge

A Family In Tatters: Joyce, Jonathan
So, My Parents Won't Be Home: Steve, Nancy, Barbara, Jonathan
The Search Continues: Lucas, Dustin, Mike, Eleven, Sheriff Hopper

Season 1/ Episode 3 "Chapter Three: Holly, Jolly"

The truth about Eleven lurks about as something is contacting Joyce through lights.

Director(s)
Shawn Levy
Writer(s)
Matt and Ross Duffer

Notable Guest Stars

Nicole
Glennellen Anderson
Terry Ives
Aimee Mullins

Have You Seen Barbara?: Barbara, Nancy, Jonathan
What Happens In Hawkins, Stays In Hawkins: Dr. Benner, Eleven, Hopper
The Body In The Water: Joyce, Eleven, Mike, Lucas, Dustin, Hopper

Season 1/ Episode 4 "Chapter Four: The Body"

While one missing person we are given some hope for, it doesn't look good for the other one at all.

| | |
| --- | --- |
| Director(s) | Shawn Levy |
| Writer(s) | Justin Doble |

A Body Is Found: Mike, Joyce, Eleven
Looking for Barbara: Steve, Nancy, Jonathan
And The Lie Detector Test Determined, That Is A Lie: Joyce, Hopper, Will, Eleven, Mike

Season 1/ Episode 5 "Chapter Five: The Flea and the Acrobat"

It's the day of Will's funeral and while the fake body is being put into the ground, the search for the real Will intensifies.

| | |
| --- | --- |
| Director(s) | The Duffer Brothers |
| Writer(s) | Alison Tatlock |

Did You Ever Really Care?: Lonnie, Joyce
Don't Ever Underestimate the Hopper: Sheriff Hopper, Joyce
The Upside Down: Eleven, Nancy, Jonathan, Mike, Lucas, Dustin

Season 1/ Episode 6 "Chapter 6: The Monster"

As Hopper and Joyce meet Terry Ives, Dustin and Mike go on a search for Eleven. Also, Jonathan and Nancy grow closer.

Director(s)
The Duffer Brothers
Writer(s)
Jessie Nickson-Lopez
Newly Introduced Characters
Becky Ives
Amy Seimetz

Love Makes a Boy do Foolish Things: Nancy, Jonathan, Steve
Jane: Hopper, Joyce, Terry, Becky
The Search for Eleven: Lucas, Mike, Dustin, Eleven

Season 1/ Episode 7 "Chapter Seven: The Bathtub"

The penultimate episode of the season brings us one step closer to Will possibly being saved. But, with the way he looks, it seems time is running out.

| | |
| --- | --- |
| Director(s) | The Duffer Brothers |
| Writer(s) | Justin Doble |

The Bad Men Are Coming: Eleven, Mike, Lucas, Karen, Dr. Benner
Should I Stay Or Should I Go: Nancy, Jonathan, Hopper, Joyce, Mike, Lucas, Eleven, Dustin, Mr. Clarke, Will

Season 1/ Episode 8 "Chapter 8: The Upside Down" [Season Finale]

And so Season 1 comes to an end with a few touching moments but some eyebrow-raising events and a sacrifice.

Director(s)
The Duffer Brothers
Writer(s)
(Teleplay) The Duffer Brothers | (Story) Paul Duchter
Characters Introduced
Sarah
Elle Graham

Sarah & Will: Hopper, Joyce, Dr. Benner
The Hunt For The Demogorgon & Eleven: Jonathan, Nancy, Steve, Eleven, Mike, Lucas, Dustin, Dr. Benner
One Month Later: Will, Hopper, Mike, Dustin, Lucas, Joyce, Jonathan, Steve

Season 2/ Episode 1 "Chapter 1: MADMAX" [Season Premiere]

The boys are back and there is a new girl who may tear them apart. That is, if this thing Will sees doesn't get to them first.

Director(s)
The Duffer Brothers
Writer(s)
The Duffer Brothers
Characters Introduced
Murray
Brett Gelman
Max
Sadie Sink
Bob
Sean Astin
Dr. Owens
Paul Reiser
Kali
Linnea Berthelsen
Merril
Fenton Lawless

Less Than Eleven: Kali
What Is Normal?: Dustin, Max, Lucas, Mike, Will, Jonathan, Nancy, Dustin, Joyce
Gone But Not Forgotten: Hopper, Joyce, Dr. Owens, Murray, Mike

Season 2/ Episode 2 "Trick or Treat, Freak"

As Will confides in Mike, and Nancy gets tired of everyone acting like Barbara isn't gone, something is afoot with the local plant life.

Director(s)
The Duffer Brothers
Writer(s)
The Duffer Brothers
Characters Introduced
Erica
Priah Ferguson
Mrs. Sinclair
Karen Ceesay
Billy
Dacre Montgomery
Samantha
Shea Jones

How Eleven & Hopper Met Up: Eleven
It's Like Everyone Forgotten: Nancy, Steve, Jonathan
Welcome To The Party: Max, Lucas, Dustin, Will, Mike, Billy

Season 2/ Episode 3 "The Pollywog"

As Will continues to deal with his ability to go to the Upside Down, Dustin discovers what came out of Will last year. Alongside that, Eleven meets Max.

| | |
| --- | --- |
| Director(s) | Shawn Levy |
| Writer(s) | Justin Doble |

I Thought We Had a Deal?: Dr. Owens, Hopper
The Truth Has To Be Told: Steve, Nancy, Jonathan
You Don't Even Know What You Did: Will, Dustin, Eleven, Max, Mike

Season 2/ Episode 4 "Chapter Four: Will The Wise"

As Eleven shows she cannot be tamed or punished, Will reveals his truth and Nancy seeks to expose Hawkins' Labs.

| | |
| --- | --- |
| Director(s) | Shawn Levy |
| Writer(s) | Paul Dichter |

Raising a Child with Tekekinses & Who Hates Liars: Hopper, Eleven
We're Going To Burn That Place Down: Nancy, Jonathan, Dr. Owens
Telling Your Secrets Don't Always Lead To Answers: Max, Dustin, Mike, Lucas, Joyce, Will, Hopper

Season 2/ Episode 5 "Chapter Five: Dig Dug"

As three new people learn the truth of what happened last year and now, there comes the question of who will suffer the consequences.

Director(s)
Andrew Stanton
Writer(s)
Jessie Nickson-Lopez
Characters Introduced
Mr. Sinclair
Arnell Powell

The Return of Murray: Nancy, Jonathan, Murray
What Happened to Momma?: Becky, Terry, Eleven
Gain One, Lose One: Hopper, Joyce, Bob, Will, Mike

Season 2/ Episode 6 "Chapter Six: The Spy"

The first major battle goes down against the shadow monster's babies as new relationships, romantic and platonic, form.

| | |
| --- | --- |
| Director(s) | Andrew Stanton |
| Writer(s) | Kate Trefry |

Let's State The Obvious Here: Murray, Nancy, Jonathan
You Got A Friend In Me: Max, Lucas, Dustin, Steve
Face-Off: Will, Max, Lucas, Dustin, Steve, Mike, Dr. Owens

Season 2/ Episode 7 "The Lost Sister"

It's a completely Eleven (Jane) focused episode and honestly, it makes you wish they mixed in the other cast members.

Director(s)
Rebecca Thomas
Writer(s)
Justin Doble
Characters Introduced
Axel
James Landry Herbert
Dottie
Anna Jacoby-Heron
Ray
Pruitt Taylor Vince
Mick
Gabrielle Maiden
Funshine
Kai L. Greene

Sister: Eleven, Kali
The Divergent Paths: Kali, Eleven
No One Can Save Me, But I Can Save Them: Eleven, Kali

Season 2/ Episode 8 "Chapter Eight: The Mind Flayer"

Things get as bad as the last episode would make you think as you find yourself wondering how will the people of Hawkins, not just the cast, survive?

Director(s)
The Duffer Brothers
Writer(s)
The Duffer Brothers
Characters Introduced
Susan
Jennifer Marshall
Neil
Will Chase

The Apple & The Tree: Billy
Why Can't Joyce Have Nice Things?: Bob, Dr. Owens, Joyce, Hopper
The Mind Flayer: Will, Mike, Jonathan, Hopper, Eleven, Joyce, Nancy

Season 2/ Episode 9 "Chapter Nine: The Gate" [Season Finale]

Unlike a lot of shows, 

Stranger Things: Season 2

 

ends with giving you something to get hyped about, a bit of fan service, and presenting a calm before the storm.

| | |
| --- | --- |
| Director(s) | The Duffer Brothers |
| Writer(s) | The Duffer Brothers |

The Bench Players: Steve, Mike, Lucas, Dustin, Max, Billy
The Exorcism of Will Byers & Closing of the Gate: Will, Joyce, Jonathan
Hawkins Middle School 1984 Snow Ball: Nancy, Dustin, Steve, Joyce, Hopper, Max, Lucas, Eleven, Mike

Season 1/ Episode 1 "Chapter One: The Vanishing of Will Byers" [Series Premiere]
Stranger Things

 

begins with an odd monster lurking about a small town. One in no way prepared for its otherworldly powers.

Creator: The Duffer Brothers
Dustin & Suzie Are Cute - 85%
Notable Characters Died & It Was Emotional - 89%
The Possibility of Hopper Being Alive - 70%