Stranger Things: Season 3, Episode 6 "Chapter Six: E. Pluribus Unum" – Recap, Review (with Spoilers)
On top of learning why the Russians are in Hawkins, El ventures into Billy's past and discovers why he is the way he is – in more ways than one.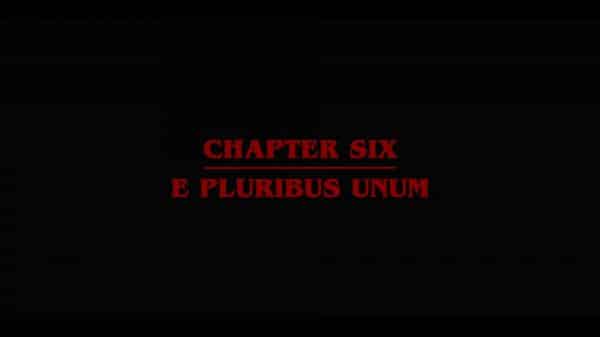 On top of learning why the Russians are in Hawkins, El ventures into Billy's past and discovers why he is the way he is – in more ways than one.
---
Network
Netflix
Director(s)
Uta Briesewitz
Writer(s)
Curtis Gwinn
Air Date
7/4/2019
Images and text in this post may contain affiliate links which, if a purchase is made, we'll earn money or products from the company. Affiliate links and external links have an upward facing, superscript, arrow.
Recap
Paging Dr. Owens: Alexei, Murray, Joyce, Hopper
Alexei breaks down with the Russians have picked Hawkins and while they had "The Key," which is the laser they use, what they don't have in Russia is the proper location. However, with the gate being opened before in Hawkins, it makes it the perfect place to open it once more. Now, as for why they wish to open the gate? That isn't said. Perhaps it is solely because the Americans failed to harness what laid beyond the gates?
Either way, with hearing what Alexei says, Hopper tries to contact Dr. Owens and the US government to help. Which, of course, Murray doesn't appreciate for he wants to live off the grid. However, Joyce doesn't appreciate the lack of urgency the two have, so she makes sure whoever picks up the phone for Dr. Owens knows to get their behinds over ASAP. From there, it seems time for Joyce and Hopper to head back home for it has been days since they've seen their kids.
Catching Up On Old Times: Erica, Dustin, Robin, Steve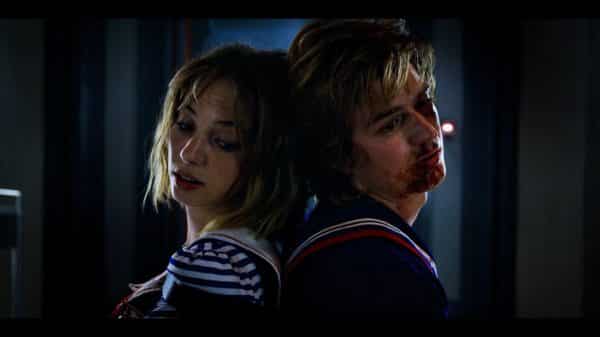 Erica and Dustin are able to escape since Steve and, to a lesser extent, Robin sacrifice themselves. However, while given the opportunity to leave, Dustin stays true to not abandoning Steve no matter what. So, to get Erica firmly on their side, he recaps what happened in the first two seasons, and her only skepticism comes in the form of Lucas being there. Outside of that, she understands and is down.
As that happens, Steve is getting tortured for the Russians think he is an American spy. Robin, on the other hand, nothing happens to her besides one or two slaps, but that comes from her spitting in a man's face. The ultimate act of disrespect, no matter the culture.
Luckily for those two, thanks to Dustin and Erica, they are saved, but it isn't clear if they made it out.
A Mind Is A Terrible Place To Visit: El, Billy, Mike, Max, Nancy
There is a lot of arguing around whether having El do so much is fair, right, or necessary. At least, Mike argues this for he admits he loves her. However, with no one else being able to do a damn thing, they all vote for El doing what she can. Also, El herself wants to help, and this is the main way she knows how. So, like she did with her mother before, she goes beyond spying and goes into the head of her subject – this time, Billy.
Someone who had a really trash childhood, because of his dad, but deeply loved his mom. However, her abandonment changed things for him and led him to become the part-time douche we've come to known. But, as El digs deeper she finds the steel mill and as she exits, the Mind Flayer confronts her. Not in combat, but just to know he sees her now and is coming for her, her friends, and then everyone else. And as this is said, all those followers whose minds were flayed come to the steel mill, flop, and become goop until they combine with the Mind Flayer. Leading it to slowly, but surely, take on the size we're used to it being.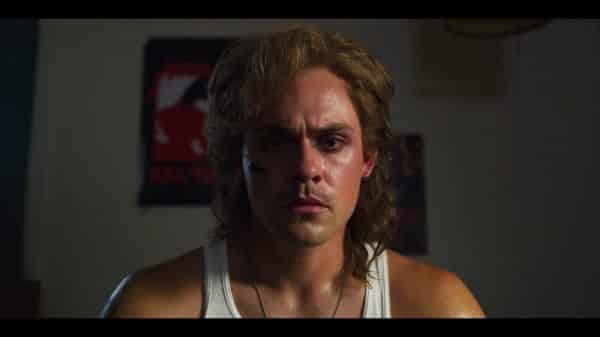 Question(s) Left Unanswered
So is there no chance of El's friends from the east showing up? Because Mike's thing about her eventually having an aneurysm or something seems like a valid worry more and more.
Review
---
Community Rating:
---
Highlights
Dustin
As said earlier, Dustin is the perfect knot character. He is adaptable and has chemistry with whoever he shares a scene with. Also, he remains someone who you can't help but love and adore. Even if he isn't necessarily given any flaws to make him more well-rounded.
The Robin & Steve Connection
I'm not saying I ship them but her talking about how she was obsessed with him was kind of cute. Granted, the type of thing only a girl could say and not make creepy, but it does make you hope that when this is all over, they can be the better form of Nancy and Jonathan. That is, two people who started dating after a major traumatic time period, but there not being this vibe that one is at the mercy of the other.
Inside The Mind of Billy
Poor Billy. It doesn't excuse how much of an ass he was in season 2, but it's always nice to know what makes a person act the way they do.
Follow Wherever I Look on Twitter, Like us on Facebook and Subscribe to the YouTube Channel.
[ninja_tables id="36883″]
Dustin - 90%
The Robin & Steve Connection - 85%
Inside The Mind of Billy - 84%
---
Follow, Like, and Subscribe
Community Rating: 0.00% (0) - No Community Ratings Submitted (Add Yours Below)