Star: Season 3, Episode 16 "Square One" – Recap/ Review (with Spoilers)
---
Community Rating: 0.00% (0) - No Community Ratings Submitted (Add Yours Below)
---
This post may contain affiliate links and spoilers. Please read our disclosure policy.
---
With Star flailing, she decides to do something drastic. However, her actions don't compare to Simone's which may have gotten someone killed.
---
Network
FOX
Director(s)
Tasha Smith
Writer(s)
Rebecca Boss, Chris Masi
Air Date
4/24/2019
Introduced This Episode
Giselle
Nicole Ari Parker
Images and text in this post may contain affiliate links which, if a purchase is made, we'll earn money or products from the company. Affiliate links and external links have an upward facing, superscript, arrow.
Some Float & Others Drown: Giselle, Carlotta, Mateo, Star, Simone, Alex
With the ASAs weeks away, post Take 3 breakup plans are being put in motion, and while Alex is being geared to be a household name, Simone a national activist, Star is to stick to singing. Which, even after a month passing, she still isn't able to hit the notes she used to. Thus really putting Star on notice that all she really has and has planned for, is a singing career. Which brings a bit of fear and puts her on edge.
What doesn't help is Mateo revealing Gravity is going bankrupt and thus Giselle, an Empire rep, might be the only thing that can save them. But with her wanting full control, including over the music and creative decisions, even sex doesn't give Mateo a signature. Leaving Gravity Media up in the air as for what could happen next.
I Am Not The One: Leon, Cotton, Rashad, Cassie, Carlotta
With Gravity in trouble, and Mateo unable to land a deal, it means Carlotta has to hustle even harder, and that means needing Karma to host an Easter event. Problem is, Cassie, in return, wants Rashad to perform and with her already overstepping by giving him booth time, the original answer was no. However, Cassie sees Carlotta is desperate, so she takes advantage of the situation. Thus leading to not only Rashad being there but singing.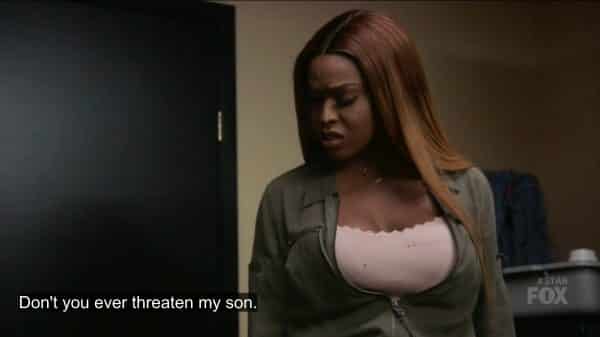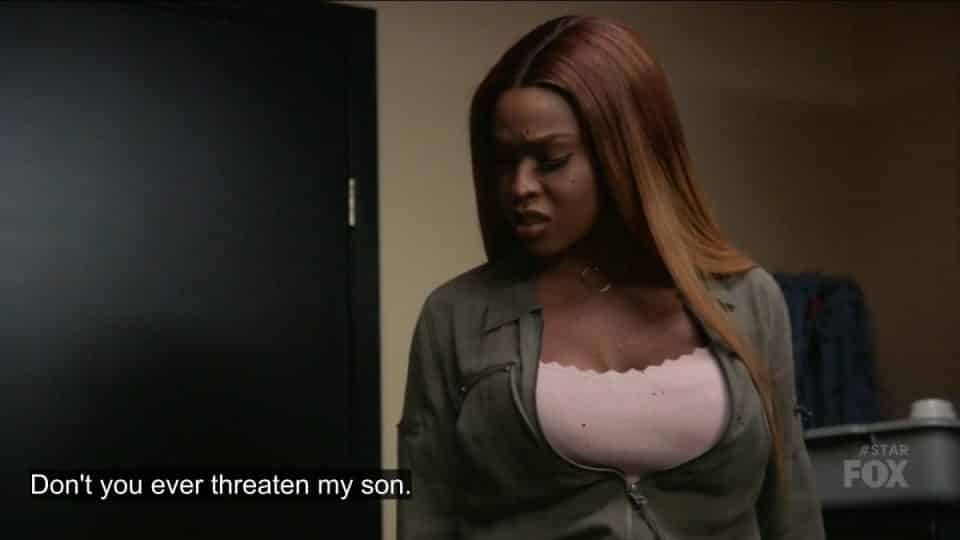 But perhaps the real drama comes from Cotton's pimp situation being exposed and when the main girl is short, and Cotton catches Leon trying to drown her, he says the wrong thing. Cotton tells him to stop, ask why he is a monster, and he threatens her son's life. So, on the GP, she shoots him until she knows he is dead. Thus freeing the girl from Leon but maybe not completely just yet.
Rash Decisions Have Consequences: Simone, Alex, Carlotta, Angel, Noah, Star, Derek, Dianne, Bobby
Noah is out of rehab but that doesn't put him in Star's good graces. In fact, between worrying about her career, what she'll do after Take 3, and whether she can manage motherhood and working, she comes to a decision. For with Dianne coming at her sideways, Bobby's issues, and way too many signs Davis might get raised in the same situation as her, Star decides she will give Davis up for adoption. Which Noah doesn't want but she takes a knife to that man to keep him from stopping her.
And as all this happens Alex is still dealing with wedding jitters, since it is two weeks away, and Derek is trying to be supportive but her parents, her dad this episode, are just getting on her nerves. Especially since he is trying to cash in for reasons not explained. But, with all that is going on with him, they decide to just rush into it. However, not before the girls can be bridesmaids and Carlotta gives Alex away.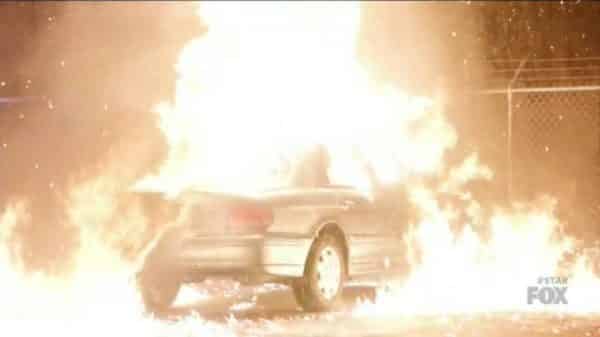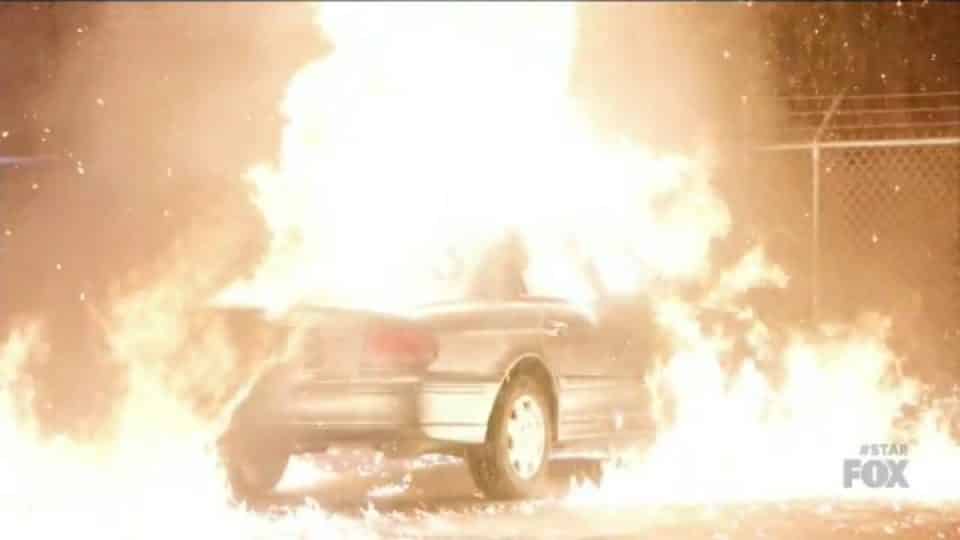 But the wedding may have to wait for there could be a funeral – one for Angel. You see, Simone's activism draws the attention of white folk who don't take kindly to her words. She even calls them out in such a visceral way that her words go viral. Leading to a retaliation which implies Angel got into a car which blew up because, well it's Star.
Question(s) Left Unanswered
Why did Miss Bruce, when their wig got knocked off, just sat there shocked?
Other Noteworthy Facts & Moments
Taking note Star doesn't have a safety net, Alex announces Take 3 won't break up. Now, whether they will do another album or operate as Destiny's Child does, who knows?
Highlights
Noah's Come To Jesus Meeting With His Parents
One of the hidden gems of Star, which I wished was pushed more, is that it doesn't shy away from real conversations. The kind which addresses what causes all the madness in what are often calm situations. Not to say sometimes there aren't breakdowns which lead to breakthroughs, but it is when egos are set aside, and people open up that you are reminded of the true value of this show.
In "Square One" that comes with us seeing, after Dianne being abandoned, Bobby finding himself, and Noah's substance abuse, that family addressing their shared issue. Noah's scars he believes comes from how he was raised by his parents. An idea which isn't necessarily handled as a confrontation or an aggressive note. Instead, we see them sit and be honest.
Not to imply some don't get in their feelings, especially Dianne since she apparently is kind of ratchet. But there is a meeting of the minds and hearts for not just the sake of Noah, but also Davis' future.
Low Point
Angel's Exit
Simone is just getting to a good place in life so for her storyline to now have, once again, someone she loves die tragically just feels – lazy. Also, it is a prime example of the issue Star repeatedly has in developing these deep storylines and then throwing in some craziness out of fears it might be losing some of its audience by getting too real.
On The Fence
Alex and Derek Just Aren't That Interesting Of A Couple
Here is the problem with Derek and Alex: In a show which is all about the drama, these two seem vanilla. Hence why their biggest issues stemmed from major events in which one or the other could have died. Which isn't to forget the Nalex situation, but that has been pretty much swept under the rug at this point.
But by that issue being dead, we haven't really seen anything else to present these two as a real couple anymore. Which isn't to say I need Alex tempted by others or even Derek getting himself into trouble. More so, I want to see them have real relationship issues. They live together, under Ruby's roof, and Derek still hasn't been truly forced to get used to the spotlight, even after that sex tape. Also, he hasn't had to deal with Alex working and traveling all the time since this show locks everyone to Atlanta.
So it would be nice to start easing into that. Having them deal with being long distance, maybe trigger old insecurities, if not a push for Derek to do more than hang around the house or her. For while I get he puts it down, surely there is some sort of friction beyond their lips and bodies?
Gravity Media Drama
With this being a show about musicians and trying to make it, you have to acknowledge there is a business aspect. You also have to acknowledge the artist influence how well a business can do. However, nearly every year there is something the seasonal guest does which rocks everything, and it puts the show into a routine. One that becomes more irritating as time goes on for you want something fresh, truly taken seriously, but instead is people giving up some ass for deals and while I'm not saying that doesn't happen, it's presented in what sometimes feels like a comical way.
Giselle and Mateo, for example, as much as it is nice that Star isn't the only one who puts their body on the negotiation table, there is the need to question if this really is how so many do business? For with the tone Star has as a show, nearly everything is treated like soap opera drama which shouldn't be taken in a stern. More so, it's presented as fodder for entertainment.
Star Giving Up Davis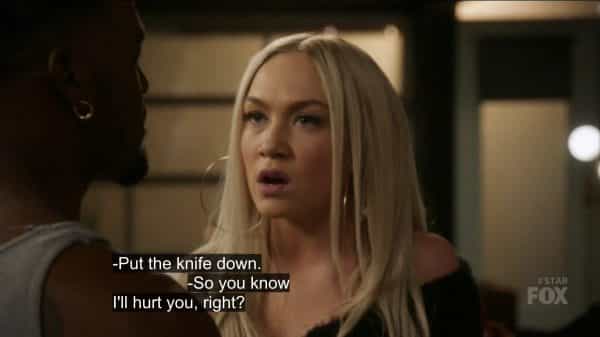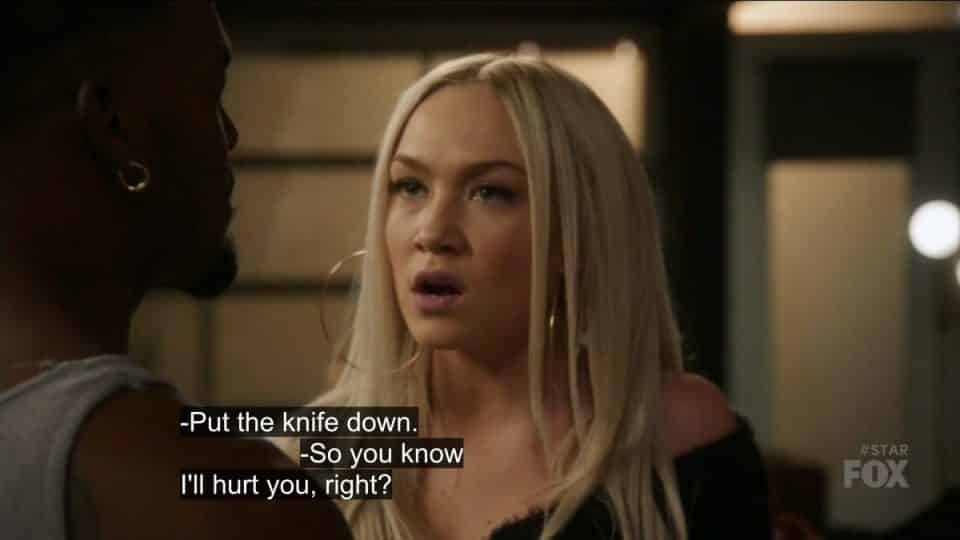 Star giving up Davis comes from a place of recognizing her own patterns and Star being honest with herself. Yet, like most things with Star, there is a mix of realness and made for TV drama which keeps the heart of the matter from being anything but artificial. Even as the show reminds you of what she has been through as a means of trying to explain her antics.
Follow Wherever I Look on Twitter, Like us on Facebook and Subscribe to the YouTube Channel.
[ninja_tables id="26756″]
Noah's Come To Jesus Meeting With His Parents - 90%
Angel's Exit - 65%
Alex and Derek Just Aren't That Interesting Of A Couple - 75%
Gravity Media Drama - 74%
Star Giving Up Davis - 76%
"Square One" definitely pushes that, in some ways, Star can be consistent when it comes to moments it needs to set aside the jokes and weirdness and get real. However, between the Rashad drama, Cotton shooting up Leon, Angel's possible violent end, and so much more, you see the struggle. That is, the struggle to keep it real for you know what people want is the over the top drama. The things which leave you shocked, hitting up social media, and makes network execs happy. So while the episode may continue to show us Star is versatile, it sucks that touching moments like Star thinking she doesn't have it in her to be a mom, Alex asking Carlotta to give her away, are followed by cars blowing up like these people are fighting against the mob.