Star: Season 3, Episode 14 "Amazing Grace" – Recap, Review (with Spoilers)
With Star away, everyone is making up for the drama she usually brings. Yet, for some, they are just milking their moment for it's long overdue.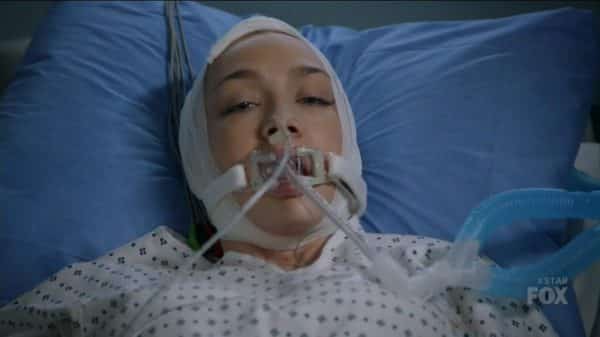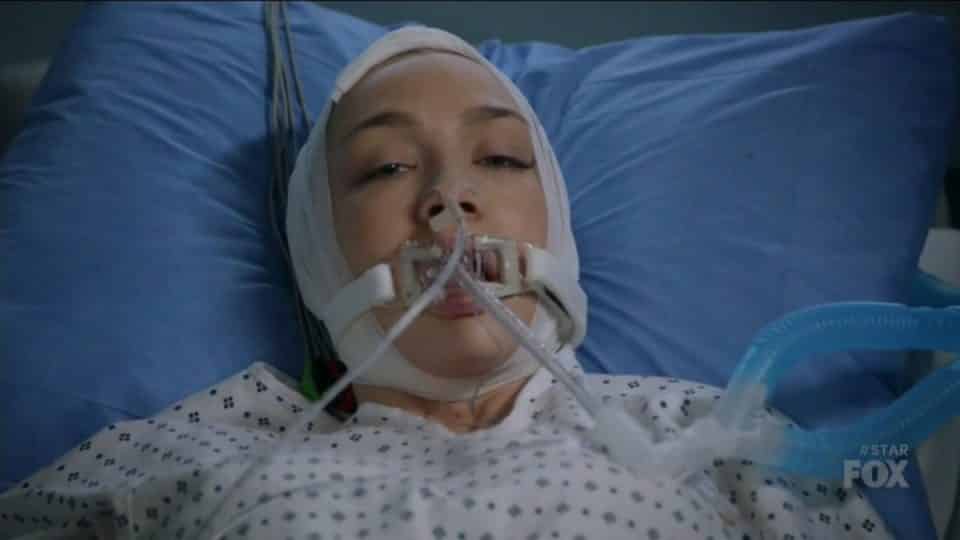 With Star away, everyone is making up for the drama she usually brings. Yet, for some, they are just milking their moment for it's long overdue.
---
Network
Fox
Director(s)
Mario Van Peebles
Writer(s)
Nina Gloster
Air Date
4/10/2019
Introduced This Episode
Leon
Kia Shine
Dianne
Kimberly Elise
Images and text in this post may contain affiliate links which, if a purchase is made, we'll earn money or products from the company. Affiliate links and external links include an upward facing, superscript, arrow.
Too Much At Once: Cotton, Leon, Alex
Cotton taking on those girls, while done out of love, seemingly will be nothing but a pain in her ass. Not just because Leon comes back and will be lurking, but the girls are not thankful at all. Granted, they are trans and need their hormones, and all that makes them feel comfortable. Also, girls like them can't just switch from the streets to sitting in an office. However, the way they are acting, especially the main one Cotton interacts with – TRASH.
But, Cotton isn't the only one overwhelmed. Despite, I believe, some mention of therapy within the last two to three episodes, Alex hasn't gone or is keeping things strictly about her mom. Someone who is blowing her up over this Derek proposal, as are the press. Making trying to be there for Simone and Carlotta for this Star thing too much. The girl is getting dizzy, having panic attacks, and is as much of a mess now as when she had that abortion, the car accident, when the plane crash and… damn. Alex has just had one messed up life, hasn't she?
Step Up, Step Down: Gigi, Simone, Noah, Alex, Miss Bruce, Maurice, Cassie
The pressure is on, and some are breaking. Noah did, and while he is 12 days sober, Simone is holding him accountable. I'm talking not seeing his son period, ready to get courts involved, and pushing Noah to ask Alex to get involved. However, with memories of her mother's alcoholism triggered, and things between her and Simone are just getting good – she wants no parts of Noah's personal issues. Which is perhaps why he goes off the radar and leads Miss Bruce, his sponsor, to get worried about him.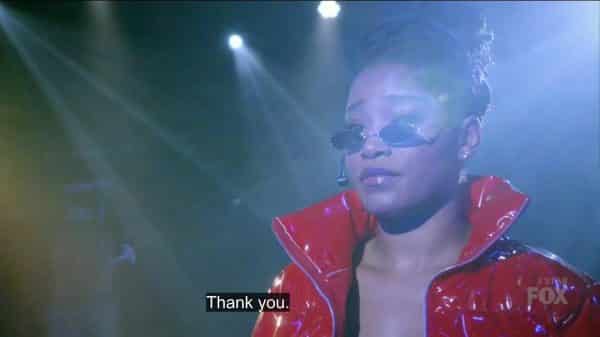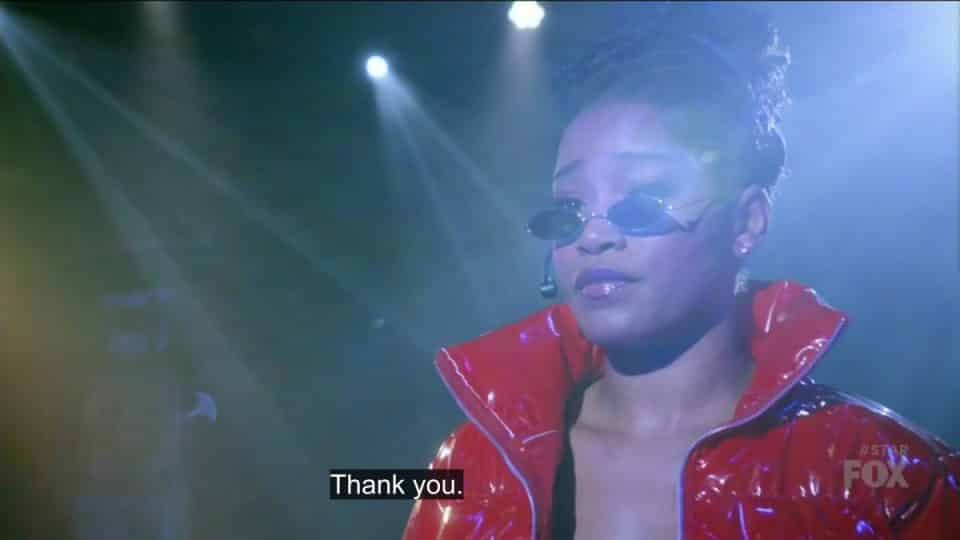 But while Noah may do something drastic, Gigi is trying to prevent things from getting that far. For with seeing Noah end up where he is, seeing Simone flip out on everyone, even fans trying to support her, she sees the signs. Heck, most of her life she has seen patterns and just saw her aunt create her own grave. So recognizing what the industry does, taking note Maurice doesn't really give a damn about her mental health, she quits.
Oh, and speaking of mental health, with Xander assumingly dead, no confirmation yet, Cassie is dealing with the trauma he caused. Well, better said, Cassie and Maurice are dealing with the trauma since just Gigi asking for time to talk about her career, getting too close to Maurice, that sets Cassie off. So, since he likes her, and wants to be patient, Maurice forgives her for jumping at him like he is a punk. Not to say he is going to be benevolent, just because he knows her story, but it does seem he knows it will take her time to deal with her trauma. Which, so it seems, she appreciates.
Patience & Reflection: Carlotta, Calvin, Simone, Star, Alex, Cassie, Noah, Jackson
I'm not sure why Cassie feels the need to shove the fact Carlotta got a son out there down that woman's throat, but now she has Carlotta interested. Problem is, Calvin wants to be an ass about giving information and even insinuates the rapes which came before the pregnancy, Carlotta asked for it. So she nearly kills the man but decides she'd rather not catch a case. Though when she tells Cassie what happened, she finishes the job. Leading to not a single nurse showing since apparently Calvin either doesn't have insurance or is in a terrible hospital.
Either way, he definitely isn't in the one Star is in for we learn Jackson has been visiting Star and playing music for her. Also, on sight, he confronts Noah about his drug use and abilities as a father and not a minute after they start fighting, a doctor stops it. Showing Gravity might be broke, but Carlotta at least is paying someone to stop another Charlene incident from happening.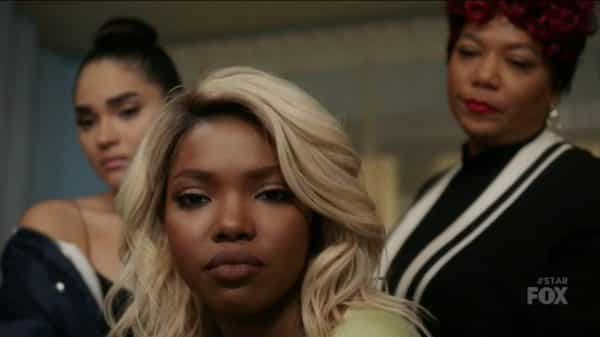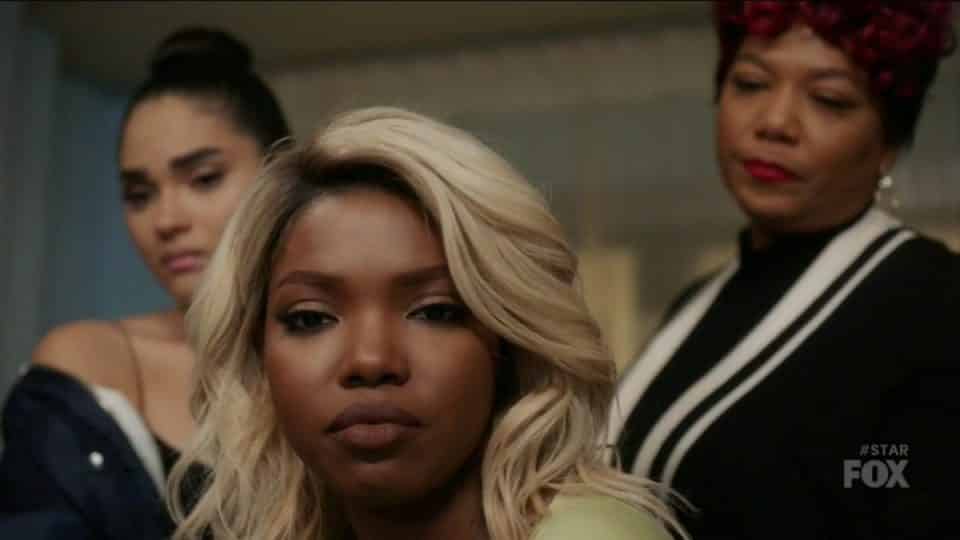 Boy drama aside, the real issue is Simone being forced to decide how to handle the fact Star has a hemorrhage. The doctor says they can operate or wait and while Carlotta wants them to operate, Simone is listening to the dangers, and it is creating a bit of fear. While she loves Davis, it isn't her son, and she doesn't want to take his mom from him. Add in all the ASA prep and like so many on the show, it is clear a boyfriend, a drink, maybe even prayer, isn't enough. A therapist, or beyond, is necessary.
Luckily though, between talking to Carlotta and praying, speaking with Alex after a performance and being reminded she has support, and Alex having a heart to heart with Star, the girl wakes up. Star is no longer in a coma.
Question(s) Left Unanswered
Where has Noah's dad been all this time? Noting the likely answer is the actor having other stuff going on, like Claws – which returns this summer.
So is Keke Palmer done-done or, like Teyana Taylor, she'll just randomly pop up now?
Highlights
Star Is Finally Awake & Back In Action
https://www.youtube.com/watch?v=dimvwBtwD-U
Don't get me wrong, I recognize Jude just had a baby, and with her being put on the bench, it has helped Alex and Simone's storyline exponentially. Heck, Cotton also now has something going on, and Miss Bruce has gotten a bit more screen time. However, there is a certain pop missing for while each and every character got drama, Star knows how to make her drama diverse in terms of your reaction. Most characters, their more personal stories either make you cry, or leaves you thinking they are doing too much. Star? Oh, she does that and makes you laugh, has you living vicariously and so much more.
Gigi's Storyline
As a whole, if not just what we've seen since the mid-season premiere, what we got from Gigi is what I often wish Star was about. Not long dead exes having their aunts comeback for revenge, among many other storylines that just seem far from left field. I'm talking about the issues which come from building yourself up from nothing and outgrowing the people who were there when all you had was your name and potential. For sometimes it seems what is the core of this show, Alex, Simone, and Star proving themselves, gets lost amongst all the drama. So Gigi reminding us what these girls fought for and persevered through made her quite an asset.
Heck, I'd even argue her tiff with Alex was a reminder of how long it took for things between the girls to become chill. Since Alex was beefing with Star left and right, then Simone, but they seem to be in a good place now. Even to the point of admitting they were wrong, someone else was annoying, and it not starting a fight. They got past taking things personally and just recognize when someone is talking from a place of hurt and needs you to understand.
Carlotta Finding Her Kid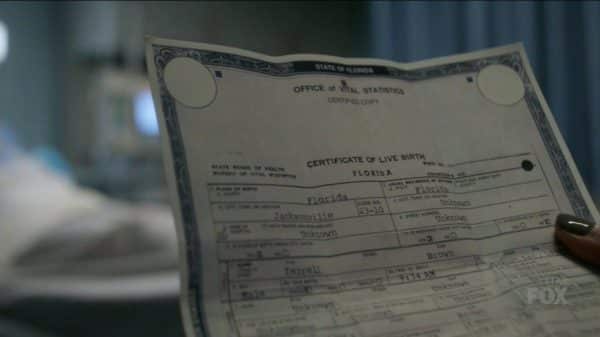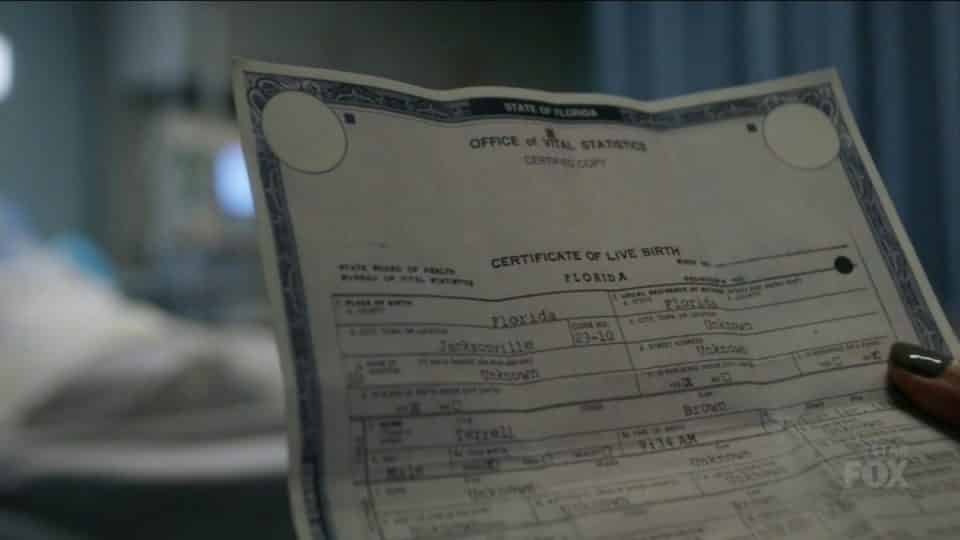 Honestly, I'm just hoping between Jada Pinkett-Smith or Vivica A. Fox, because we saw Kimberly Elise, one of them, if not both, are the adopted mother of Carlotta's kid. Queen Latifah could use someone new to play off of, but who she has chemistry with. Especially since Calvin is dead.
On The Fence
I Don't Want Simone, Alex, Miss Bruce, And The Others To Be Downgraded With Star Being Awake
Take 3 needs to end this season. Also, with the progress so many made due to Star being in a coma, in jail, etc., I need them not to get benched as she did. For the first time in a long time, Simone was treated as her own person, and we got to see her become the woman she is. Alex, finally, was more than someone's girlfriend or the producer of this person or that's person's tracks. Miss Bruce! Miss Bruce was no longer a bunch of one-liners. So here is hoping with Gigi apparently gone, even if Dianne, Noah's mom, is joining as a reoccurring role, it doesn't mean Star is going to push everyone to the background and hog the spotlight.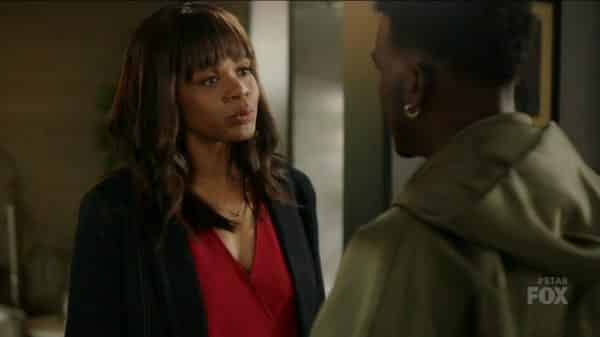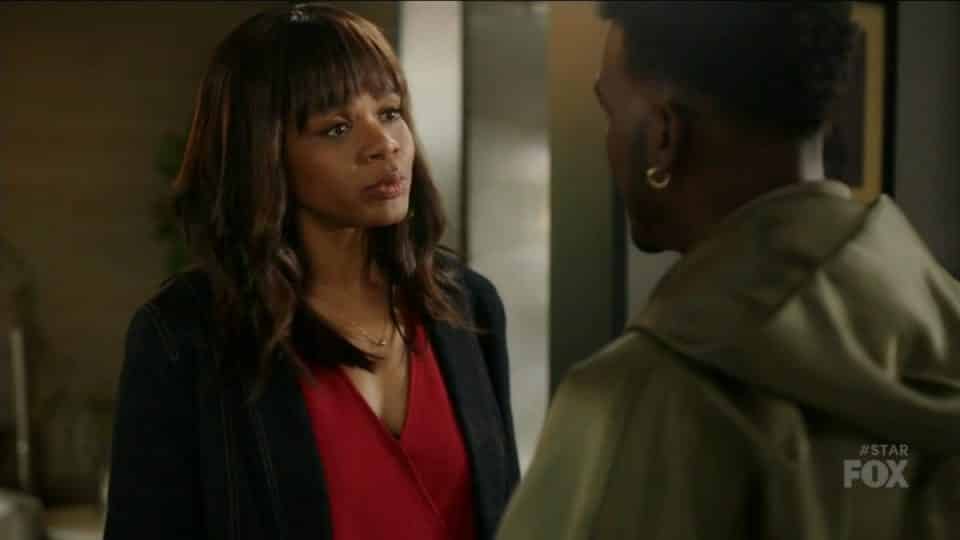 Follow Wherever I Look on Twitter, Like us on Facebook and Subscribe to the YouTube Channel.
---
---
[ninja_tables id="26756″]
---
Follow, Like, and Subscribe
Community Rating: 0.00% (0) - No Community Ratings Submitted (Add Yours Below)