Star: Season 3, Episode 11 "Watch The Throne" – Recap, Review (with Spoilers)
Nalex makes a platonic appearance as Simone takes on Atlanta's city council and Mateo's past enters his present.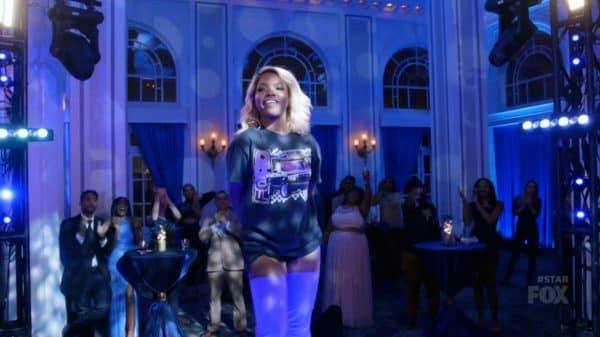 Nalex makes a platonic appearance as Simone takes on Atlanta's city council and Mateo's past enters his present.
---
Network
FOX
Director(s)
Anna Mastro
Writer(s)
Michael C. Martin
Air Date
3/20/2019
Introduced This Episode
Lucia Dopazo
Zulay Henao
Missy
Asha Kamali
Ginny
Tammi Mac
Simone Takes Center Stage: Simone, Mateo, Lucia, Star
With Angel still hiding away in Florida, Carlotta off somewhere, and Star's trial not for 4 months, Simone is on her own. In some ways, you can see this is frightening for her, but with a reminder of who she is, it seems Simone steps up to the challenge. Working with Mateo, she secures his childhood friend Lucia to help bolster Simone's efforts. Also, for the first time, perhaps ever, Simone is on stage alone singing and really knocks it out of the park. Thus giving Star one less thing to worry about.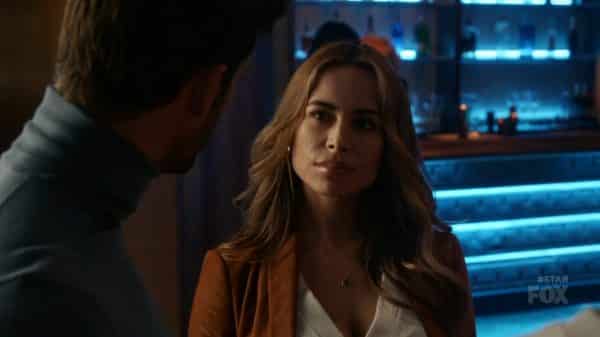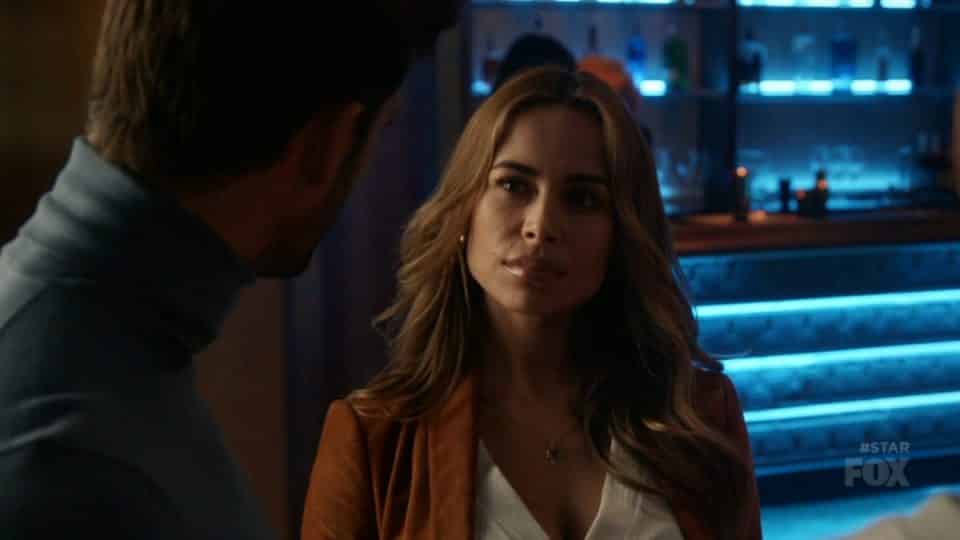 But, before we move on, we have to note Mateo and Lucia getting very close. The full story is that Lucia and Mateo were a bit of an item before. However, with Mateo being opportunistic, he left her for something, Nina, which would boost his standing. Yet, despite that betrayal, there seems to be some form of desire lingering. However, Xander complicates a true reconciliation.
Drama At Gravity Media: Mateo, Xander, Maurice, Cassie
When Gravity was in trouble, Mateo turned to Xander and he thought paying Xander off meant the end of their relationship. However, Xander now feels he owns Mateo, and with Cassie out of the picture, he found a new money launderer. Perhaps an even better one since Cassie owns a club and while cleaning cash might be easier for her, she isn't on the level of a conglomerate where money is moving rapidly. Especially with it being a music and media company. Yet, Mateo isn't a happy worker. He does what is told, perhaps loses Lucia in the process, but he'll likely try to find a way out. That is if Xander doesn't end up killed or jailed before that happens.
As for how Maurice plays into this? Well, with Cassie checking on things in Carlotta's absence, she sees Xander's goons and hones in on Maurice immediately. Leading to them having a bit of beef and with his office getting destroyed, he automatically assumes she did it. However, later on, he learns that isn't true, and they make peace, and it would have led to more than that, but Cassie is trying to stay on Carlotta's good side. So as much as she may want some chocolate, she watches her sugar intake.
Nalex Lives On, Even If Platonic: Alex, Gigi, Ginny, Missy, Maurice, Noah, Lil Dini
While Alex has Derek and Simone, to a point, in her corner, no one really beats Noah. Then, when it comes to Noah, while many are in his corner because of Davis, or Maurice because of his career, beyond that, he doesn't really have anyone. I mean, yeah, his dad is around, but we don't see them interact on camera and seemingly aren't active in each other's life right now. So with Alex on the rise, and dealing with some beef, he takes to his former flame for a few things.
First and foremost, it is to check if he can be her plus one to the Sapphire party, a big pre-ASA event which allows for key networking opportunities. Also, with Lil' Dini coming for him, he needs to be seen, heard, and clap back. Secondly, with Alex having issues with Gigi and her aunts, Ginny and Missy, she could use some backup and even if they aren't together, Alex and Noah make a good team. One which can find strength from one another and the kind of chemistry which, luckily for them, works in both a relationship and friendship.
Thus allowing both to triumph as Noah knocks out Lil' Dini and Alex embarrasses Gigi after being coerced to sing with her on stage. Yet, this seems to be only the beginning. For with Gigi ready for the long haul and Noah still quite tired out from his accident and being a dad, Alex and Noah may need their entire community, and each other, to weather the people coming for their thrones.
Highlights
Nalex
While Alex has Derek and Noah has Davis to worry about, there will forever be something about these two that makes them seem like an OTP. Maybe it is the desire to see two dark-skinned people together, supportive of one another, in love, and just happy. Either way, them having each other's backs, smiling despite the BS, makes me glad that even if they aren't romantically involved that they have a strong friendship. One which can be business related in terms of duets, but also is simply two people who get each other and beyond the music industry nonsense, have each other's back.
Simone On Her Own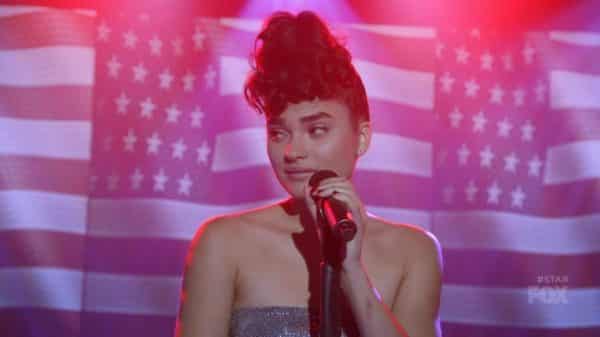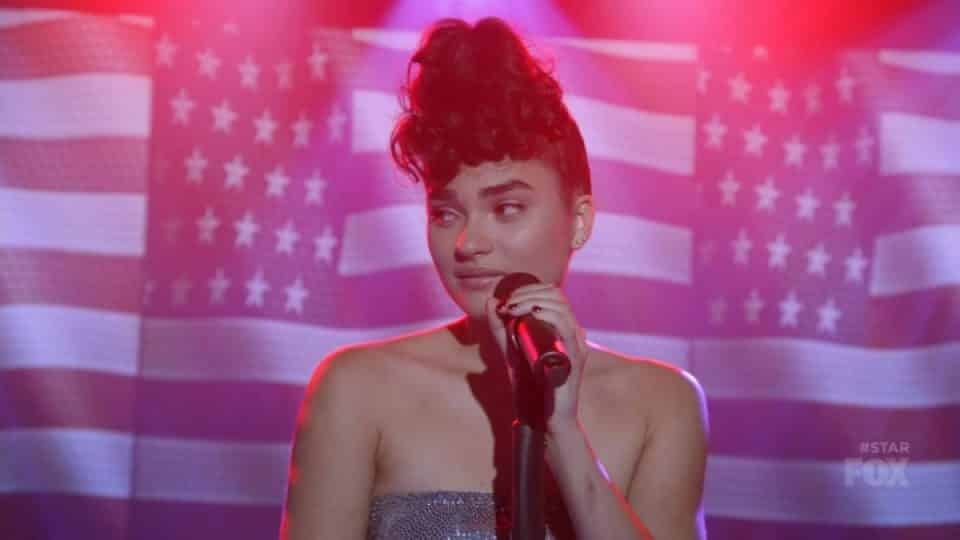 For most of Simone's life, that we've seen, she has been either fought for, with or was a supporting role to something bigger. When it comes to this Angel storyline, I feel that she is coming into her own. Something that hasn't necessarily been a long time coming, for she has taken steps to show herself as a woman and not dependent on Star. However, with having a solo performance before an audience, speaking at the hearing, and really having a prominent voice, it pushes you to see Simone as more than her past.
Which isn't to disregard how her past crafted who she has become but more so how she learned from it rather than succumbed to it.
On The Fence
Star In Prison
Taking note the actress recently had a real baby, it is understandable why they are putting her on light duty. After all, between the outfits and antics, Star is a very physical character visually and performance wise. Yet, I must admit it is odd getting used to others taking center stage and getting their shine. But, at the same time, considering the stop and go nature of Alex's career, and sometimes being unsure what will be done with Simone, this might be overdue. That is, Star taking a step back.
Ginny and Missy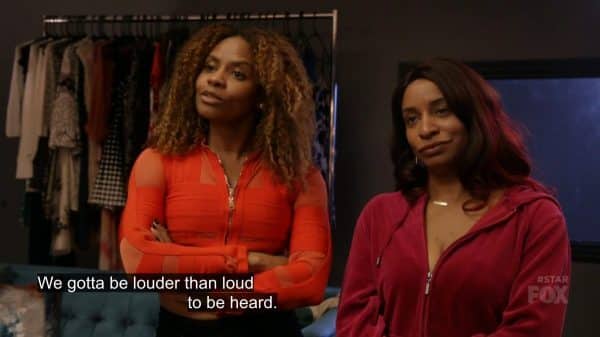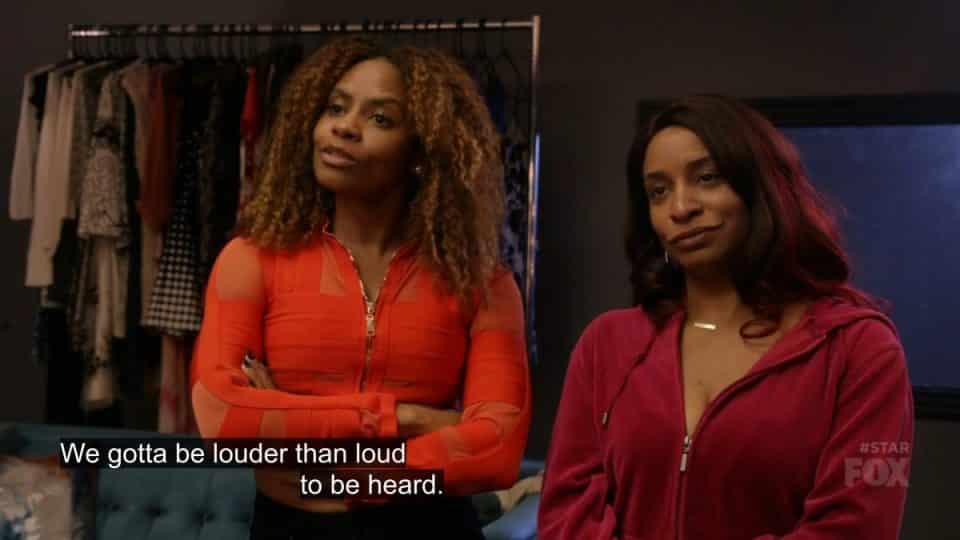 While we don't get enough ratchet or ghetto characters in media, there is a need to question if these two will be presented with layers. Now, what could be done is us seeing them hustling and acting as they do for they know nothing else. That they need Gigi to succeed since the way things were before her were only going to continue a cycle of poverty and her legacy could uplift the entire family. Leading to us seeing Gigi deal with being a star who has that pressure and struggles with it. But there are no guarantees so I'm cautious about where this could go.
Follow Wherever I Look on Twitter, Like us on Facebook and Subscribe to the YouTube Channel.
---
---
[ninja_tables id="26756″]
Nalex - 85%
Simone On Her Own - 86%
Star In Prison - 79%
Ginny and Missy - 75%
---
Follow, Like, and Subscribe
Community Rating: 0.00% (0) - No Community Ratings Submitted (Add Yours Below)