Star: Season 3, Episode 10 "When Stars Fall" [Mid-Season Premiere] – Recap, Review (with Spoilers)
Star returns with Cassie facing Calvin, Star and Charlene coming to blows, Noah adjusting to fatherhood and Simone watching everything catch on fire. Network FOX Director(s) Chris Robinson Writer(s) Ester Lou Weithers Air Date 3/13/2019 Introduced This Episode Houston Connelly Shari Headley Trust In Yourself & Trust In Me: Simone, Houston, Alex, Mateo, Derek, Cassie,…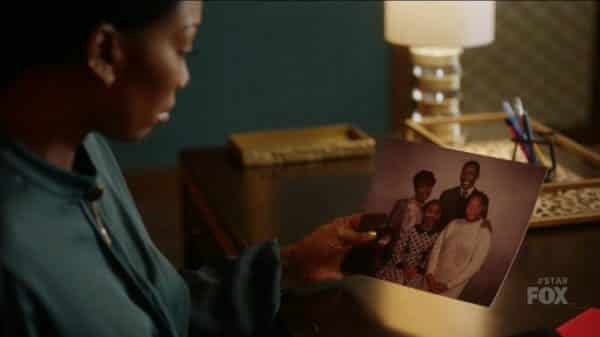 Star returns with Cassie facing Calvin, Star and Charlene coming to blows, Noah adjusting to fatherhood and Simone watching everything catch on fire.
---
Network
FOX
Director(s)
Chris Robinson
Writer(s)
Ester Lou Weithers
Air Date
3/13/2019
Introduced This Episode
Houston Connelly
Shari Headley
Trust In Yourself & Trust In Me: Simone, Houston, Alex, Mateo, Derek, Cassie, Angel
Simone's life is currently in the state she hates the most – one in which she isn't in control. Angel got moved to Gainesville, Florida, a sanctuary city, by Mateo without her knowing and she doesn't know exactly where he is. She wants to release a song to support Angel, help Mateo make Atlanta a sanctuary city too but he tells her no. Taking note of how he got from Cuba to the states, he reminds Simone not everything done in the dark or behind closed doors is shady and she'll just have to trust him.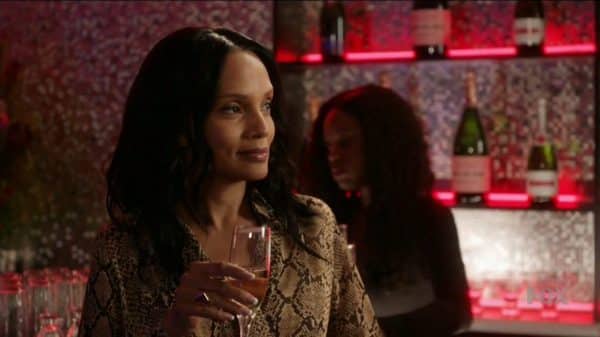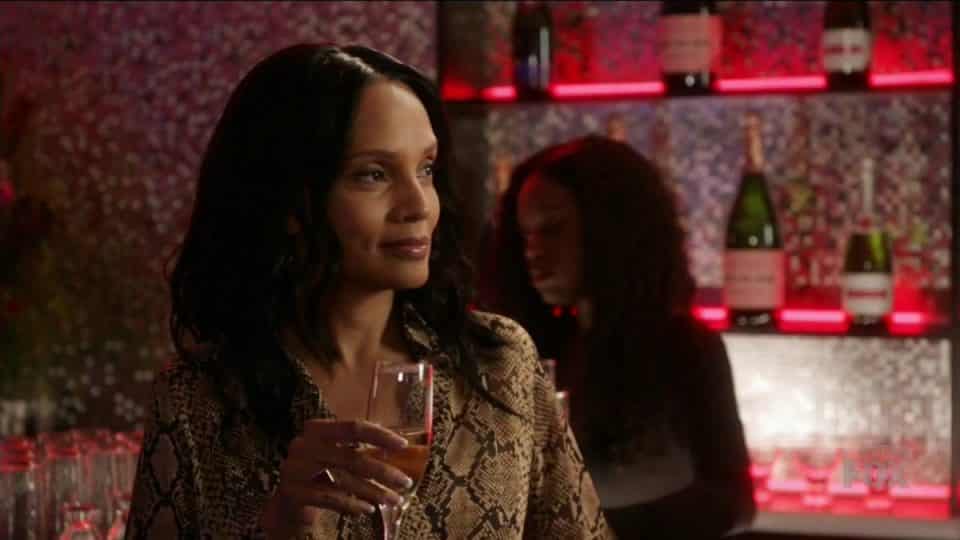 But trust is a hard thing to give when you have so much to lose and barely had a thing to begin with. Case in point, Take 3 has a hit album, but all the drama is making it so people like Houston, the Anna Wintour of music, don't want the Take 3 package. They'd rather just Alex since she isn't involved beyond association. I mean, she did have a stalker, but for that she was a victim, not a perpetrator. Leading to Take 3 missing out on a Billboard cover and a possible ASA nomination, which has been a long term goal of Star and Simone. Yet, Simone has to trust Alex and let her shine.
Leaving one more conversation about trust to bring up. With Derek's settlement money comes him with a bit of a hole in his pocket. One he recognizes so while tempted by the lifestyle Alex has long exposed him to, he instead reaches out to Cassie to invest in her club. An idea which seems weird to her, since Derek reveals he knew about running drugs through the club, but considering she is through with Xander the influx of Derek's cash comes at a good time.
Too Much Too Soon: Star, Charlene, Noah, Jackson
No sooner than Star's recovery from pushing a baby and seeing how much all that cost, Charlene walks up into her room and provokes Star. Which, because that woman is a master manipulator, leads Star to end up in jail for whooping her ass. Nevermind the woman was likely not on Star's visitor's list, and the fact Star is famous and should have been more protected – especially after Alex's situation. Yet her whipping Charlene's ass, even in the south, puts Star in jail with no possibility of bail.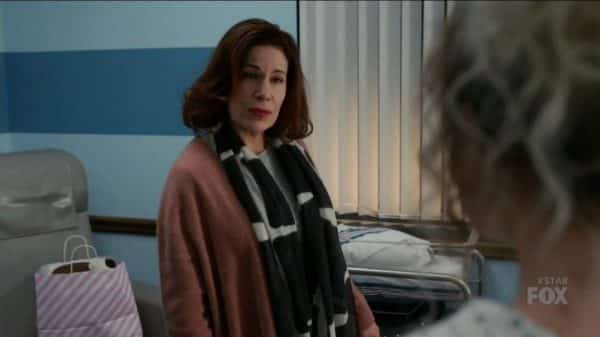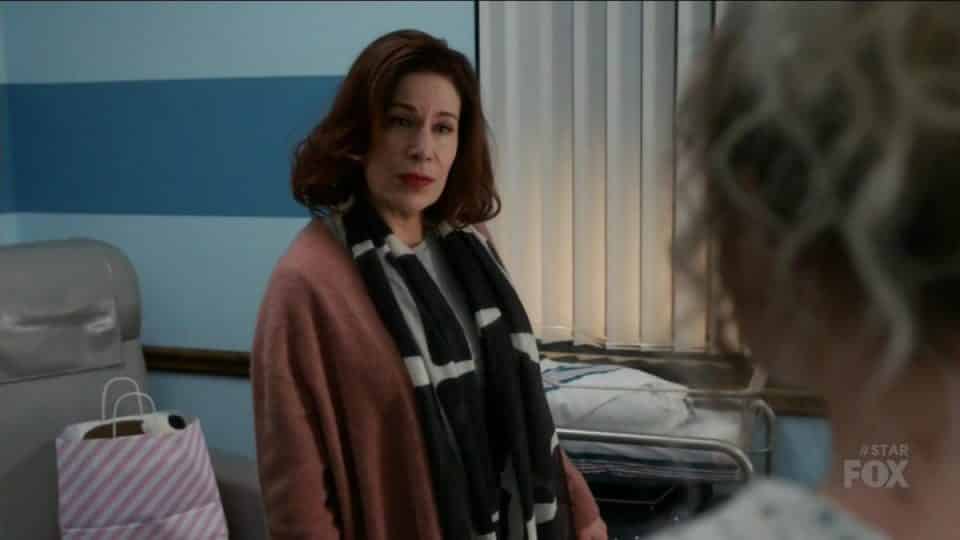 Thus leaving baby Davis in Noah's hands, but not before it seemed Charlene was banking on his blood being dirty and the kid ending up in foster care. Jokes on her though since Noah was clean, but after that car accident he may not be for too long. If only because going cold turkey is hard when you need pain medication.
Oh, and in case you are wondering about Jackson, the ghost of exes past is around. He isn't trying to talk to Star at all, but Simone spots him, he confronts Noah and is acting weird. So weird you have to question if he is involved with Charlene.
Selective Memory: Christine, Cassie, Calvin, Carlotta
Calvin's Alzheimer's is really convenient but becoming a real issue for Cassie. For though Carlotta is cool as long as she doesn't see her dad, Cassie can't get over the rape and the fact he is the reason she is so distant from her sister. Add in he got Carlotta pregnant at 14, she damn near finds herself killing the man. But for Carlotta, the bigger issue right now is that Christine doesn't believe her and that hurts almost as much as the memory of what was done.
Question(s) Left Unanswered
While turning over a new leaf, how can Cassie get over Derek being the snitch so quickly? Even if he admits it, considering the drama it caused in her life I can't imagine his investment smooths things over that quick.
Other Noteworthy Facts & Moments
Jayden is rescued from Xander and Xander pulls all his money from Cassie's club.
Maurice is pushing to become Head of A&R, but Mateo makes it clear he has to go through Carlotta for that job. He isn't going over her head.
Highlights
The Mary J. Blige Covers
Increasingly the show has been doing covers, perhaps to lessen turnaround on episodes, and between Carlotta's family doing "Family Affair" and Star doing "I'm Goin' Down" it almost makes you wish for a cover episode. Mind you, this isn't Glee, but with the original songs being hit and miss, a few covers wouldn't hurt anyone.
Simone Forced To Learn Trust
Thus far, when it comes to trust, outside of family and Angel, Simone is known to waver rather easily. So her having to trust Mateo who doesn't want her sexually, nor sees her as family, should be interesting to see. Also, it will test how far has Simone really come since she still shows herself as a hothead, with Houston, but does apologize quicker.
The Conversation Around Rape & Molestation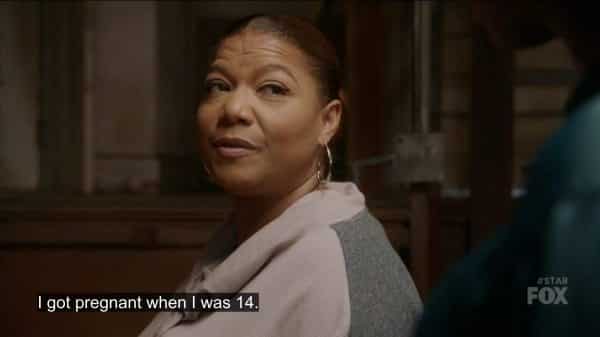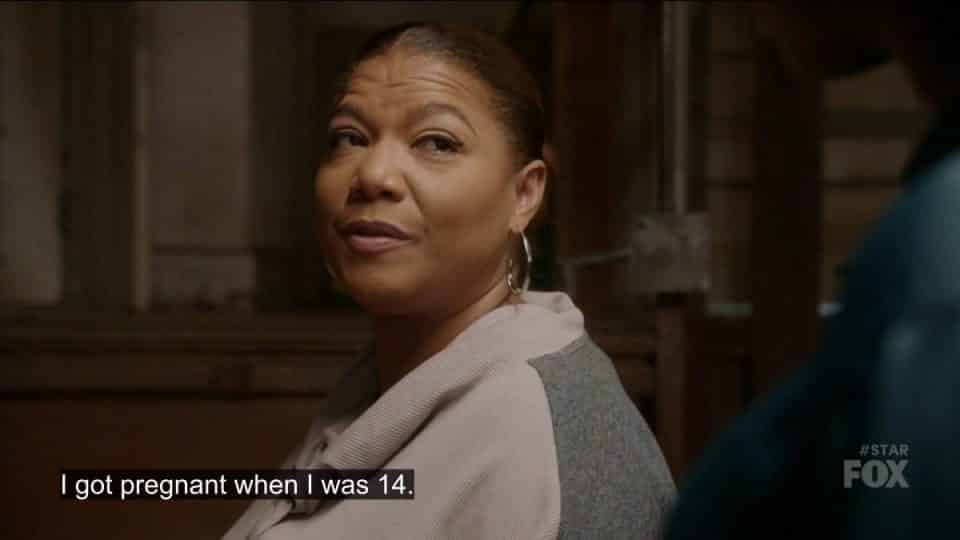 With there being an increase in Black male celebrities being called out for rape (statutory or otherwise) and molestation charges, call this storyline with Carlotta as a piece of good timing. Particularly due to Calvin's selective memory of what happened and Christine calling Carlotta a liar since she doesn't want to believe. She is aware some things just weren't right in the past, but outright damning the man she can't bring herself to.
Which, even outside of celebrity, further pushes what Star, Lee Daniels, and Tyler Perry have worked on for years when it comes to their work – bringing what has long been kept in the dark to the light. For whether it is generational shame because of repeated trauma, the effects of poverty, or various other things, as problematic as both can be, their work holds value that has allowed for others to touch on the topics they do. Yeah, they may get more acclaim and respect, but if Perry and Daniels didn't create commercial value, these newcomers might not exist.
On The Fence
Charlene
Arlene's family are like cockroaches, and I'm just tired of them. I get she lost everything, but just this whole twin thing alone is hard to not roll my eyes at. But, what's becoming famous and damn near impenetrable if the journey to that point doesn't make you thankful right? So I guess we'll just ride out this nonsense like we have in the past.
Derek and Cassie Linking Up
Derek hasn't really had a storyline of interest for a long time. Yet, now he is talking about being community oriented again and using his settlement money for good. Naturally, this made me think he'd work with his old friend Soraya but instead they are connecting him to Cassie. Which is kind of a meh move but something is better than nothing right?
Follow Wherever I Look on Twitter, Like us on Facebook and Subscribe to the YouTube Channel.
---
---
[ninja_tables id="26756″]
The Mary J. Blige Covers - 90%
Simone Forced To Learn Trust - 80%
The Conversation Around Rape & Molestation - 91%
Charlene - 70%
Derek and Cassie Linking Up - 71%
---
Follow, Like, and Subscribe
Community Rating: 0.00% (0) - No Community Ratings Submitted (Add Yours Below)