Star: Season 2/ Episode 9 "Climax" [Mid-Season Finale] – Recap/ Review (with Spoilers)
Star leaves us with the kind of cliffhanger which seems like a desperate move for ratings vs. for the betterment of the story.  Previous Recap: Episode 8 "A House Divided" Community Rating: 0.00% (0) – No Community Ratings Submitted (Add Yours Below) Network Fox Director(s) Bille Woodruff Writer(s) Kimberly Ann Harrison Characters Introduced Detective Batista…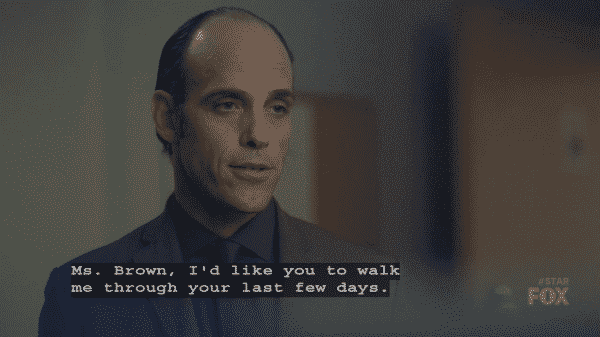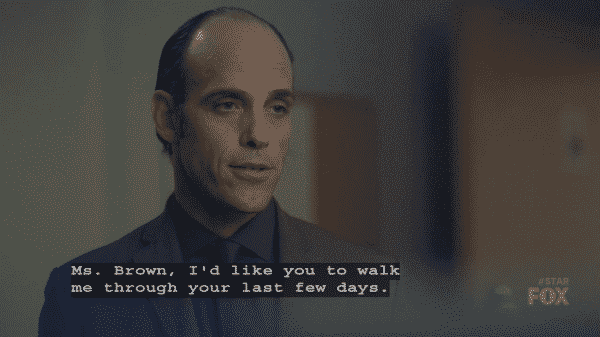 Star leaves us with the kind of cliffhanger which seems like a desperate move for ratings vs. for the betterment of the story. 
---
---
Community Rating:
---
Network
Fox
Director(s)
Bille Woodruff
Writer(s)
Kimberly Ann Harrison
Characters Introduced
Detective Batista
Phillip DeVona
---
Either You're Mine Or You're Nobody's: Cotton, Omari, Elliot, Carlotta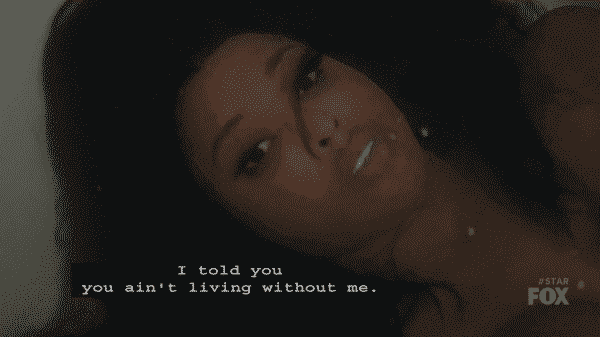 Omari shots and ultimately kills Elliot. Following that, he threatens everyone who stands in the way of the promise Cotton made to him about being together. Which, at this point, after the struggle life has been, she is done. She couldn't give a damn if this man went to jail for violence and is unstable. After all, clearly her ass is too for being with him in any capacity. Yet, being a man of his word, Omari makes it so if Cotton isn't with him, she isn't with anyone else.
He breaks into Carlotta's house and chokes cotton while she is taking a bath. But, as for whether she is dead? Well, we'll have to wait until Star returns.
Showcase Drama: Ayanna, Jahil, Andy, Angel, Charles, Simone, Star, Noah, Alex, Carlotta, Derek
Let's start off with Jahil. With Andy and Angel dropping Jahil, he goes on a coke bender and with Ayanna not supporting him, and Jahil finding the documents Miss Bruce dug up, he reports her to Charles. Thus ending Ayanna's pursuit of getting back in her father's good graces. For this whole situation her father is in, it is because of her. She sold him out to his former business partner and is why he had to rebuild everything from the ground up.
But it doesn't end there! The showcase itself is damn near secondary as Derek learns Alex and Noah got real feelings for one another, and this is just as he starts to regain feeling in his left leg too. To make matters worse, Star was all but ready to confess but with her realizing what is between Noah and Alex might be real, she begins to mentally rescind her emotions. Which don't make what is going down between Simone and Ayanna help.
For while Carlotta and Star are back to being cool, Simone is Star's sister. She is the only one she can turn to and have a vulnerable moment right now. Especially when it comes to the topic of Noah. So with Simone looking like she could have fainted or OD'd during their performance, and discovering pill bottles, with an s, that have Ayanna's name on it, first she confronts Simone. Someone who, with them losing to Noah, blames herself and damn near seems like she is ready to leap off the roof. Luckily, she just storms out.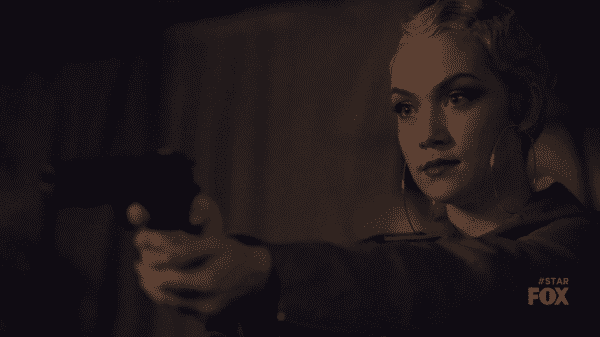 Leading to Star storming in Ayanna's soon to be former office and with Ayanna, perhaps contemplating suicide, having a gun on her desk, Star decides to snatch it and point it at Ayanna. Something which brings no fear because Star is not about that life. However, she has killed before for Simone and when pushed to extremes, she can get violent. Remember when she beat the hell out of Hunter?
Luckily though, Carlotta keeps the situation from escalating further. But, while Ayanna's life is saved, the same can't be said for Jahil. It seems he might have actually OD'd and for reasons I don't fully understand, Angel goes to his RV and ends up being the one to discover him. Thus calling for help soon after.
Those Who May Remain: Carlotta, Simone, Karen, Star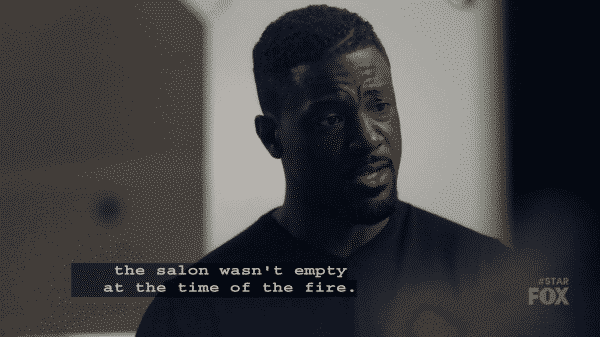 After all that has gone down, as you can imagine, everyone just wants to go home. Problem is, home is on fire. Then, to make matters worse, the runaway Karen might be in the house. Also, let's not forget Cotton's possibly dead body is in the house. Also, if Angel went in there for a phone, he might be in there and if he dragged Jahil's body in there looking for something to wake him up, or help, he might be in there too. Much less, Omari could be in there having a moment after killing Cotton.
Heck, Miss Bruce, who I believe started the fire after Carlotta fired them for getting the shopped closed down, could be in there getting their stuff. I mean, to put it simply, damn near half of the main cast could be getting chopped as Detective Batista notes, well Maurice does to be specific, that someone died.
Other Noteworthy Facts & Moments
Carlotta Renee Brown is Carlotta's full name.
Miss Bruce's ass shot operation is found out about and this leads to the health inspector showing up, Carlotta's shop being closed promptly, no one within the shop being able to leave the state, and Miss Bruce being fired not too long after. However, in their defense, the shop was losing money.
Question(s) Left Unanswered
Considering Charles was talking about selling the label, does this mean Ayanna will exit out and a new owner will be ushered in?
Why was Gigi not performing and just playing host?
Why did Star say Simone didn't need that stuff? Has she been around Black culture so long she doesn't believe in therapy and psychiatric medication?
Criticism
An Eye Roll Worthy Cliffhanger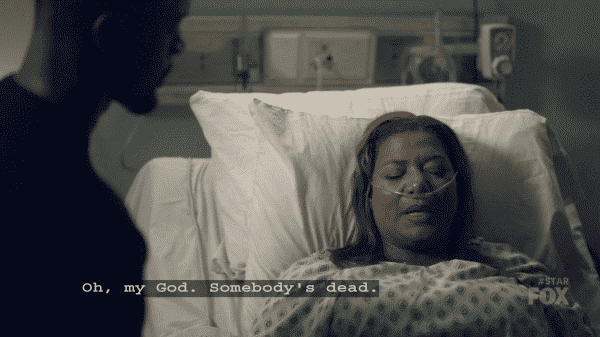 Don't get me wrong, I still like this show very much. The problem is, despite rather compelling characters, it still relies on over the top soap opera drama. Like this whole, "Who died?!" storyline. That is, rather than focusing on how Simone really needs to see a therapist of some kind. How Carlotta should be trying to really learn about the business and also develop her position within her new home church, much less this relationship with Maurice. And one could go on and on with Star's relationship with Noah, Alex and Derek's situation, and so many things which make this whole house fire situation seem kind of desperate.
For even if the person who did it was Miss Bruce, either out of revenge or so Carlotta could have the insurance money, once more we got a character who could have been the cliffhanger. While Miss Bruce never really had a storyline, it has been established Carlotta and her home is all they have. So them maybe contemplating suicide or some other mess, could have made for a good cliffhanger. Even if they didn't go through with it since that would mean Miss Bruce wouldn't just be a comic relief anymore. We could follow up on that pain we saw when there was a BBQ and Derek said something to them out the side of his neck.
On The Fence
All This Drama & We're Back Where We Started
But you know what really sucks? All this drama didn't really push the story forward. Take Three still are in limbo with their career. Especially with Ayanna maybe losing the label as the person running it or the label being sold. Add onto that, Simone's character is back to square one; yeah, Alex maybe in a better place now, but she is now in conflict with Star. The character who hasn't taken a huge amount of Ls thus far so the idea of her losing now seems low.
Though, who knows, maybe Alex and Noah being a thing could be the fire which allows us to see Star go solo. Maybe lead to some flashbacks of the days or weeks of Mixed Harmony? I mean, I can't be the only one who'd be fine with a full-length flashback episode right? Mary's name gets brought up so much now that the fact we only saw her once so far seems surprising.
Either way, sort of opposite to 9-1-1, what we have is rather strong characters who are dealing with situations which are supposed to hook viewers, but I honestly think may more so push them away. Especially since this is the second time we have gotten this kind of cliffhanger from the show. Of which, the first one, Carlotta doing what she did, has pretty much sputtered off and barely left any real lasting effect.
Catch Up or Follow Along: Here [External]
Follow Wherever I Look on Twitter or Like us on Facebook.
---
Follow, Like, and Subscribe
Community Rating: 0.00% (0) - No Community Ratings Submitted (Add Yours Below)