Star: Season 2/ Episode 18 "Thirty Days To Famous" [Season Finale] – Recap/ Review (with Spoilers)
It's a new dawn, it's a new day, it's a new life for many on Star. But ain't a single person feeling good about the cards given to them. Network FOX Director(s) John Krokidas Writer(s) Karin Gist, Jen Klein Air Date 5/23/2018 The Fall of Take Three: Alex, Carlotta, Simone, Star, Maurice, Ayanna, Angel Where…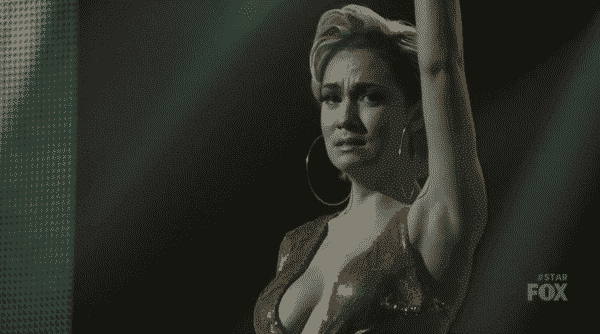 It's a new dawn, it's a new day, it's a new life for many on Star. But ain't a single person feeling good about the cards given to them.
---
Network
FOX
Director(s)
John Krokidas
Writer(s)
Karin Gist, Jen Klein
Air Date
5/23/2018
The Fall of Take Three: Alex, Carlotta, Simone, Star, Maurice, Ayanna, Angel
Where to begin? Well, Angel gets deported and talks about annulling his marriage to Simone. This sends her into a depression for two weeks. Meanwhile, Star's song "There For You" is blowing up and Ayanna gives props to Maurice. However, the popularity of the song sends Alex to a place very out of character. I mean, to the point of slugging Star and trying to drown her, choke her. Which Carlotta tries to keep contained, but with the song being a hit with the crowd and Maurice really pushing it might be now or never, Star flirts with taking it in. Thus making it so, because it is a diss track, Alex going off the first stop on the tour.
And as for how Simone and Floyd Entertainment feels about all this? Well, Simone decides to disown Star over it. Maybe their mother's death, which Star reveals was her fault, could be a factor but Simone, when originally told, didn't put the blame on Star. Just told her to stop being broken. But, I guess, while everyone is supposed to have patience for Simone, the patience for Star is over.
Hence why Ayanna, trying to save a newly formed partnership and freshly signed contract, pushes Star to immediately go solo and she takes the opportunity.
Commentary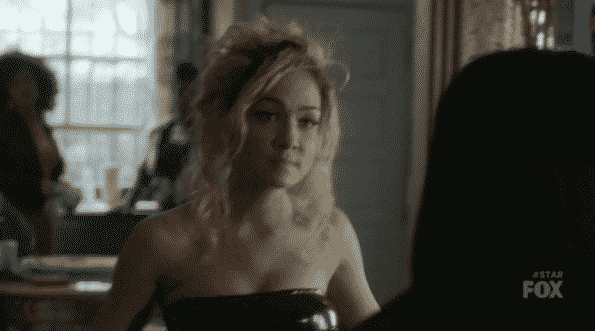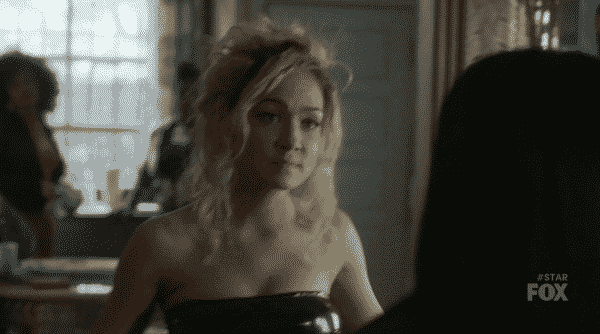 At the end of the day, the show wasn't named something to represent the shared hustle and struggle of the girls. It was named Star as was its title character. So really, the question has always been when more than if since Jahil was managing them. However, the question is now with season 3, what will Star being solo mean for the show? Will it mean Star finally facing all these demons she has packed away? Trying to avoid her mother's mistakes of drugs to cope? Heck, considering we see the early days of her tour and a solo version of "I Bring Me," how is she going to handle fame?
After all, Simone disowned her, Alex fought her twice at this point, and Carlotta has found herself with something more peaceful than trying to deal with three young girls and an addict. It makes the fact shows don't even make little webisodes for the off-season suck.
The Fall of Noah Brooks: Noah, Carlotta, Derek, Alex, Gigi
There comes a point when Alex realizes she is repeating her father's mistakes. She got with an alcoholic who barely wants to control their addiction and with her realizing Noah is too much like her mom, she breaks up with him. Well, that and a flask dropping on the floor and his promises to do better. Thus leading her to Derek's and checking to see if maybe they could start again? Yeah, with a bit of a rough transition but their first run was good, right? Well, unfortunately for Alex, Derek isn't about that life for things are just easier with his new girl. There isn't a history of lies, cheating, or anything which would make him worried and distracted. So, Alex says she is heading off to New York.
Oh, and did I mention that Noah fired Carlotta for being too much in his business, talking about getting someone to monitor him, and all that? Not to forget, Gigi! Someone whose jovial nature apparently comes from cocaine and she might have just gotten Noah hooked as well. Which is a damn shame since cocaine and alcohol is a deadly combination. One which leads many artists to the edge.
Commentary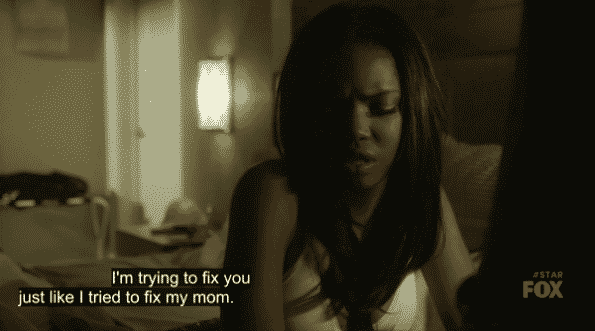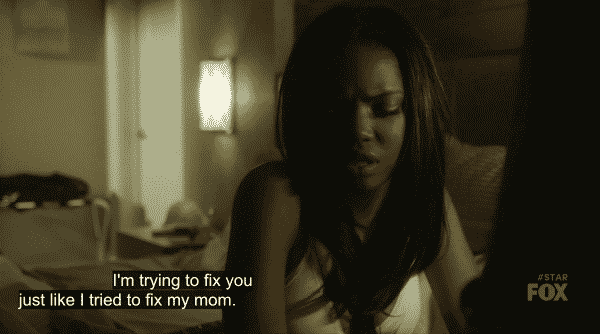 Considering all that is happening, you got to wonder does this mean characters are going to be demoted or written off? I mean, one of the things which fuels this show is tragedies. Mary's death, Hunter's death, Brody's, Jahil's, Noah's friend, they have been essential markers in the series. So you have to wonder, with the show flirting with the idea of a character overdosing with Simone and Teyana Taylor's character, will season 3 have us see someone not make it? Because while Gigi seems to have a handle on her usage, one good hit had Noah bouncing off the walls and tripping when he got off stage.
Add in Star isn't really trying to go back to being there for him to have it bite her in the ass and you gotta wonder, is this the beginning of the end?
Cliffhangers Galore: Cotton, Cassie, Andy, Carlotta, Ayanna, Charles, Maurice, Alex, Derek, Simone, Noah, Star
Speaking of leading many artists to the edge, that is where we leave Noah – looking off the edge of a building at a fall which will kill him. And as for whether Star may or may not save him? Well, we don't know. She is dealing with the dream of being there on stage with Alex and Simone dying and the loneliness of being out there just with two dancers. No Carlotta because, after doing Ayanna another favor, she got promoted.
What was said favor? Well, long story short, with Cassie wanting her money, Andy decided he was going to forget Ayanna's signature and write himself a check. Something she catches and with her draw popping out and there being a gun, they wrestle for it and she gets shot in the abdomen. Somewhere around where Jahil got shot but she doesn't die. Now, as for how Carlotta got involved? Well, rather than call an ambulance, Andy calls Carlotta and she handles things so Ayanna can finish taking over Floyd Entertainment. Thus, as an appreciation for her loyalty, Carlotta being head of Midtown. Leading to her firing Maurice for all the bull he put her through. Which may not be the smartest decision but as the boss, it was her decision to make.
Leading to the question of, if Carlotta is now heading a label, what about the girls? Well, Simone is seemingly going to DR with whatever money she has, Alex off to New York, and Cotton heads to New York since Carlotta gets her a gig at Floyd Styles. Leaving just one last thing for Carlotta to handle: Cassie. Someone who Andy snitches on and that leaves Carlotta and her sister with guns drawn and a popping sound. Leaving us not sure who may have got hit but it doesn't end there. The plane which was going to New York which likely held Alex and Cotton? It went down and we have no idea if either survived.
Commentary
This show is way too dramatic and seriously goes overboard with its cliffhangers. It could have easily left it where the girls split up and when it comes to Alex, she would do her own thing in New York, reconciling with her dad, and maybe run into Cotton. Then with Simone, have her try to adapt to DR and find a purpose in life outside of Star's dream.
But no. This has to be an urban soap opera with plane crashes, people having standoffs and all that drama. Which I won't lie, has me excited but also in that mindset of, they better not pull something like when Karen died or when we thought Jahil was dead and that wasn't true. Because while the deaths on this show are spread out well, throwing in consistent cliffhangers threatening characters lives is getting old and I'm sure I'm not the only one building up a tolerance.
Other Noteworthy Facts & Moments
"There For You" had 7 million plays before the tour started.
Question(s) Left Unanswered
Where is Jackson?
Did they really need to have Derek chase after Alex? Can't they let that ship stay beneath the waters?
How is Ayanna's baby after being shot?
Highlights
Star went solo and now that means her really having to address all her mommy issues because she has surpassed where she went.
Seeing Carlotta as head of a record label.
Simone and Angel maybe being reunited.
On The Fence
Damn near all the cliffhangers. Whether it is Cotton and Alex's fate, whether or not Cassie got killed, since you know Carlotta won't, and whether Noah will kill himself or not.
Follow Wherever I Look on Twitter, Like us on Facebook and Subscribe to the YouTube Channel.
---
Previous Episode's Recap
[visual-link-preview encoded="eyJ0eXBlIjoiaW50ZXJuYWwiLCJwb3N0IjoyMDkxMCwicG9zdF9sYWJlbCI6IlBvc3QgMjA5MTAgLSBTdGFyOiBTZWFzb24gMi8gRXBpc29kZSAxNyBcIk1ycy4gUml2ZXJhXCIgLSBSZWNhcC8gUmV2aWV3ICh3aXRoIFNwb2lsZXJzKSIsInVybCI6IiIsImltYWdlX2lkIjoyMDkxMSwiaW1hZ2VfdXJsIjoiaHR0cHM6Ly93aGVyZXZlci1pLWxvb2suY29tL3dwLWNvbnRlbnQvdXBsb2Fkcy8yMDE4LzA1L1N0YXItU2Vhc29uLTItRXBpc29kZS0xNy1NcnMuLVJpdmVyYS1DYXJsb3R0YS0yLnBuZyIsInRpdGxlIjoiU3RhcjogU2Vhc29uIDIvIEVwaXNvZGUgMTcgXCJNcnMuIFJpdmVyYVwiIC0gUmVjYXAvIFJldmlldyAod2l0aCBTcG9pbGVycykiLCJzdW1tYXJ5IjoiVGhlIGNoYXJhY3RlcnMgb2YgU3RhciBhbGwgZ28gdGhyb3VnaCBzbyBtdWNoIHRoaXMgZXBpc29kZSB0aGF0IGV2ZW4gdHJ5aW5nIHRvIGZpZ3VyZSBvdXQgd2hhdCBtYXkgaGFwcGVuIGluIHRoZSBmaW5hbGUgd2lsbCBkZXBlbmQgaWYgdGhlIHdyaXRlcnMgd2lsbCBnZXQgdGhlaXIgZm9vdCBvZmYgb3VyIG5lY2tzLiIsInRlbXBsYXRlIjoiZGVmYXVsdCJ9″]
---
Follow, Like, and Subscribe
Community Rating: 0.00% (0) - No Community Ratings Submitted (Add Yours Below)