Star: Season 2/ Episode 13 "Forward (E)Motion" – Recap/ Review (with Spoilers)
Clearly, everyone at Midtown needs a few rounds of therapy. For between using sex and alcohol to cope, there is going to come a moment when someone doesn't get to be so lucky. Network FOX Director(s) Jamie Travis Writer(s) Jen Klein Air Date 4/18/2018 Actors Introduced Mariela Camila Perez Nakisha Ashani Roberts Reciprocity: Simone, Angel,…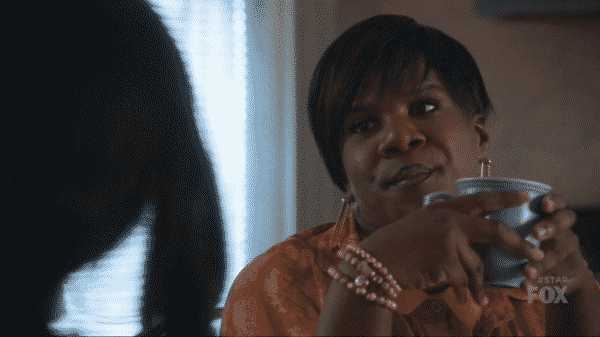 Clearly, everyone at Midtown needs a few rounds of therapy. For between using sex and alcohol to cope, there is going to come a moment when someone doesn't get to be so lucky.
---
Network
FOX
Director(s)
Jamie Travis
Writer(s)
Jen Klein
Air Date
4/18/2018
Actors Introduced
Mariela
Camila Perez
Nakisha
Ashani Roberts
Reciprocity: Simone, Angel, Jahil, Paola
There is something about Angel in Simone's eyes. He's sweet, hasn't said or done anything dumb yet, and him being cute of course helps. And that's why Simone takes the idea of being his wife seriously. Not just because he saved her from juvie or her saving him from possibly being deported. They both need and want each other. Hence why she pushes him to talk to his mom and has dreams of a real wedding when he tells her that he listened to her advice and followed through.
But, not everything is peachy. In Simone's dream, Otis appears and when Angel saw his mom, it was not too long after she and Jahil had sex. Which isn't just unfortunate for Angel, since it shows even his mom is susceptible to the super-powered ho known as Jahil, but then comes a few extra details we become privy to. Be it Jahil being her first love, her being married, or that, as much as she may still enjoy Jahil, at this point of her life he is just for fun.
Commentary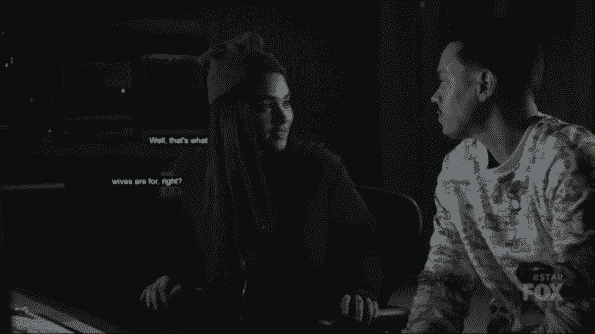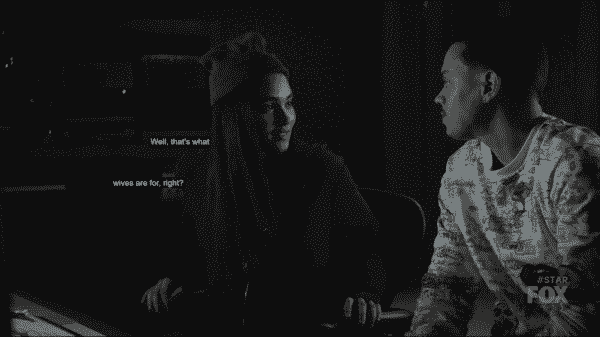 Simone and Angel have to be one of, if not the best, relationships on this show. Unlike most of the relationships we have seen, there isn't any sense of imbalance here. It isn't like most of Star's relationships in which money or lust were a big thing. Their relationship isn't like Alex's which seem to usually lead to her getting lost in whatever the guy has going on, and it isn't like Carlotta's which sort of mirror her Jahil issue. That is, her messing with someone who originally she needed to progress in life. Be it professionally, like with Jahil or Maurice, or personally, like her ex-pastor.
When it comes to Simone and Angel, they are the urban couple you don't often see. One in which neither side can be seen as the good one. The person who the other can learn from for they are leaps and bounds ahead in life or maturity. They're on the same level, both have dealt with a certain level of trauma, and recognize it in each other. So, they provide the kindness they wished someone showed them growing up and the stability rarely ever presented. This is alongside still pushing for the other person to not repeat their mistakes so that they can not only know better but do better.
The Guilt Weighs Heavy: Alex, Noah, Derek
For Alex, seeing Derek, cheating on him, being a factor of why he is in a wheelchair, that weighs on her terribly. Combine that with seeing him with this girl, Mariela, his physical therapist, and it sends her into a bit of a tailspin. One which eventually leads her right back to Noah despite dissing him after Carlotta finds out he was playing Star and Alex.
Commentary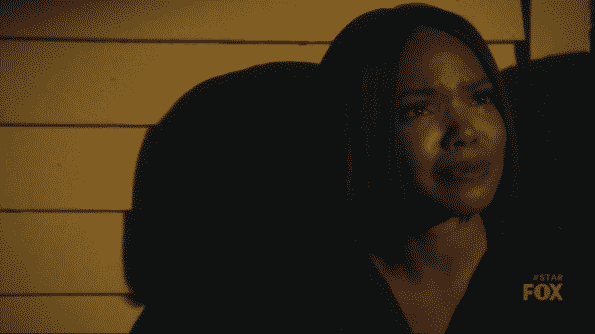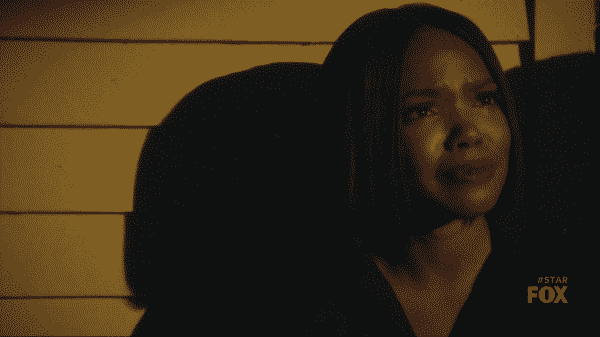 There was this sort of vibe when Alex saw Derek move that maybe she figured, part of the reason he wasn't necessarily getting better was her. Something about what she did or didn't do, it was impeding his ability to truly get better. And then, to perhaps drown out these thoughts, that is why she is allowing Noah to come back full force and be public with him.
Hear me out, when Mariela got called a rebound, it pushed the idea that is what Noah is too. Granted, she cheated on Derek with Noah so it isn't the usual definition of rebound, but he checks off the other boxes. With Derek not being able to have sex like he used to, be the activist he was, Alex became a nurse and the passion sort of died. She found it renewed working with Noah on music and then with the fake relationship being so good, like how she remembered love being, it makes him sound like a rebound.
Especially since she didn't put in the type of work Star did when Noah lost his friend and was going through a dark time. I mean, correct me if I'm wrong but it seems she is there for the fun and when she needs to be heard, but the most he can ask for is helping with his music and anything beyond that, Alex's shouldn't be the first on his list.
Reveal Unto Me Your Past So That I Can See A Bright Future: Star, Maurice, Cotton, Jackson, Ms. Ruby
You can bury your past as much as you want and think sex and alcohol will push them seeds of doubt and darkness deep, but they'll still sprout. This is what Star learns. No matter how she tries to avoid dealing with giving Mary her final dose, even nearly getting into a fight with Ms. Ruby, she can't avoid the issue forever. In fact, after getting really drunk, and trying to have sex with Jackson who seemed like he was going to take advantage of her, Maurice shows up and she confesses to killing her mom. Something, the following day, he pretends he didn't heard, but maybe he might follow up on that – hopefully in a positive way.
Especially since it has been pushed that the girls, Simone and Star especially, got to Midtown that they got issues. Simone made that clear with Ayanna and Star's antics have to be making the rounds by now. So one can only hope that like how Ms. Ruby explained that because of what white folks did to her and her family, that is why she spits hot venom at Star, maybe Star will one day be open about her own trauma.
Leaving us with Cotton. Apparently, back when Cotton went by Arnold, she got some lady knocked up and she is the parent. This should be interesting.
Commentary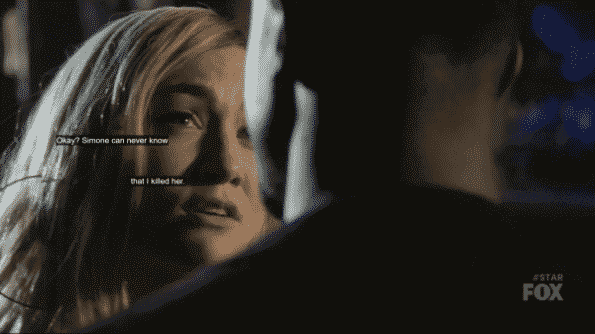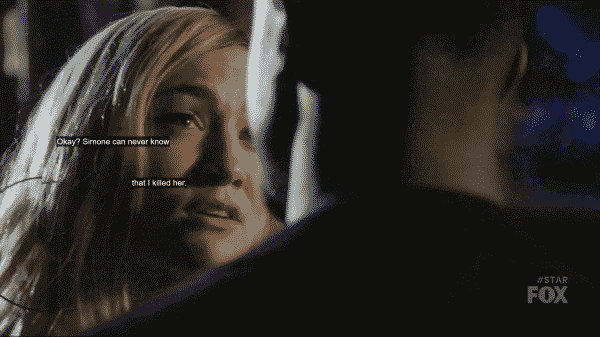 With Omari officially out of the picture, you had to wonder what would be next for Cotton? A new love interest, maybe getting a job out of the salon, perhaps working with the girls again on their hair and wardrobe? Nope, it is time to revisit Arnold back when they were messing with women and when they got one pregnant. Which, honestly, considering how Nakisha seems, and Cotton's son, a part of me believes this could be handled in a nuanced way. Sort of like how Laverne Cox's character on Orange Is the New Black had to try to work with her son on being who they felt they always were.
Switching over to Star, Maurice was wrong for calling her a killer the day after she drunkenly confessed to her. So were the writers for making it seem Jackson was going to take advantage of her. That wasn't cool what so ever. But, at least it is out there and these long-held issues Star had with her mom may finally be addressed. Especially now that someone, besides Jahil and Carlotta, who deal with their Mary guilt their own way, aren't the only ones in the know.
But before we end this recap, let's give some applause for them fleshing out Ms. Ruby more. She has been nothing but one-liners since she first appeared, so I am so glad they began adding layers to her. Not to imply her talking about how her children died was forgotten or not taken seriously. However, considering the way she acts, you had to figure there was more to her story than just that. And with learning what happened to her family because of white folk, it made you understand why she was so nasty to Star and makes you wish, even more, Juanita Jennings got her own program or movie. Since, like Jenifer Lewis, while she makes an excellent supporting character, there aren't enough lines and encores to make you feel like you got enough.
Other Noteworthy Facts & Moments
There are two weeks before the regional tour.
Question(s) Left Unanswered
So, should we expect every time Take Three might take another step forward in their careers, like a reality tv show, there will be a competition involved? One which comes out of nowhere?
Who is Ms. Bruce's special friend?
How long before Star finds out Brody is dead or is that already clear to her?
Miscellaneous Commentary
Does The Tour and Music Really Matter Much Anymore?
With all the personal drama, as much as we may see and know these young people are trying to make it, or make a comeback, the music is hard to keep in the forefront of your mind. Especially since there is a pattern forming about competitions marking every possible bit of progress. Add in the songs seem to just be about amplifying the personal feelings of characters, rather than just being bops or showing off their vocal talent, so the show becomes more like a sort of broadway-esque musical vs. a show about musicians sometimes.
Something which I'm not complaining about, since it helps with how long it may take Take Three to even resemble making it big. It's just increasingly difficult to want to invest in these girls moving forward in their careers when their personal lives are so messy and more worth taking note of.
Collected Quote(s) & .Gifs
"Being a little bougie means that you know exactly what you want."
"That doesn't change you being my first love, but you can't be my last."
Highlights
Simone and Angel being the kind of couple you wanna see movies and shows about.
Star, even if drunk, talking to someone.
Jackson not being some kind of rapist.
The music in the second half being so much more worthy actually buying, than just playing on YouTube every now and then, than the first half of the season.
Ruby getting some spotlight to have a nice little monologue.
Alex being open about being with Noah, despite the drama it may cause.
Low Points
Jahil rarely elevating himself above being a ho.
On The Fence
Being more invested in the characters personal lives than their careers. Which helps extend their journey to notable success but also makes you care less about what could be seen as milestones. For you more so want to see them deal with this issue, their relationship with this person, and ultimately feeling like the music is just to up the moment than exhibit the performer's talent.
Cotton getting a new storyline about being someone's parent. This could be really good or just be something for the actress to do.
---
Follow Wherever I Look on Twitter or Like us on Facebook.
---
Previous Episode's Recap
[visual-link-preview encoded="eyJ0eXBlIjoiaW50ZXJuYWwiLCJwb3N0IjoxOTkzNiwicG9zdF9sYWJlbCI6IlBvc3QgMTk5MzYgLSBTdGFyOiBTZWFzb24gMi8gRXBpc29kZSAxMiBcIkRyZWFtZXJzXCIgLSBSZWNhcC8gUmV2aWV3ICh3aXRoIFNwb2lsZXJzKSIsInVybCI6IiIsImltYWdlX2lkIjoxOTk0MiwiaW1hZ2VfdXJsIjoiaHR0cHM6Ly93aGVyZXZlci1pLWxvb2suY29tL3dwLWNvbnRlbnQvdXBsb2Fkcy8yMDE4LzA0L1N0YXItU2Vhc29uLTItRXBpc29kZS0xMi1EcmVhbWVycy1TaW1vbmUtYW5kLUFuZ2Vscy1tYXJyaWFnZS1jZXJ0aWZpY2F0ZS5wbmciLCJ0aXRsZSI6IlN0YXI6IFNlYXNvbiAyLyBFcGlzb2RlIDEyIFwiRHJlYW1lcnNcIiAtIFJlY2FwLyBSZXZpZXcgKHdpdGggU3BvaWxlcnMpIiwic3VtbWFyeSI6IkJyb2R54oCZcyBwYXN0IGNvbWVzIHRvIGhhdW50IGhpbSwgYXMgU3RhciBsZWFybnMgdGhlIHRydXRoIGFib3V0IHdoYXQgaGFwcGVuZWQgdGhlIGRheSBoZXIgbW90aGVyIGRpZWQuIEFsb25nc2lkZSB0aGlzLCBTaW1vbmUgZmluZHMgYSB3YXkgdG8gZXZlbiB0aGluZ3MgdXAgd2l0aCBBbmdlbC4iLCJ0ZW1wbGF0ZSI6ImRlZmF1bHQifQ=="]
---
Follow, Like, and Subscribe
Community Rating: 0.00% (0) - No Community Ratings Submitted (Add Yours Below)