Single Drunk Female: Season 1/ Episode 10 "A Wedding" [Finale] – Recap/ Review (with Spoilers)
Sam deals with Brit on her wedding day in the season finale, and Brit reveals something major. Also, Sam finds herself trying to deal with James' relapse.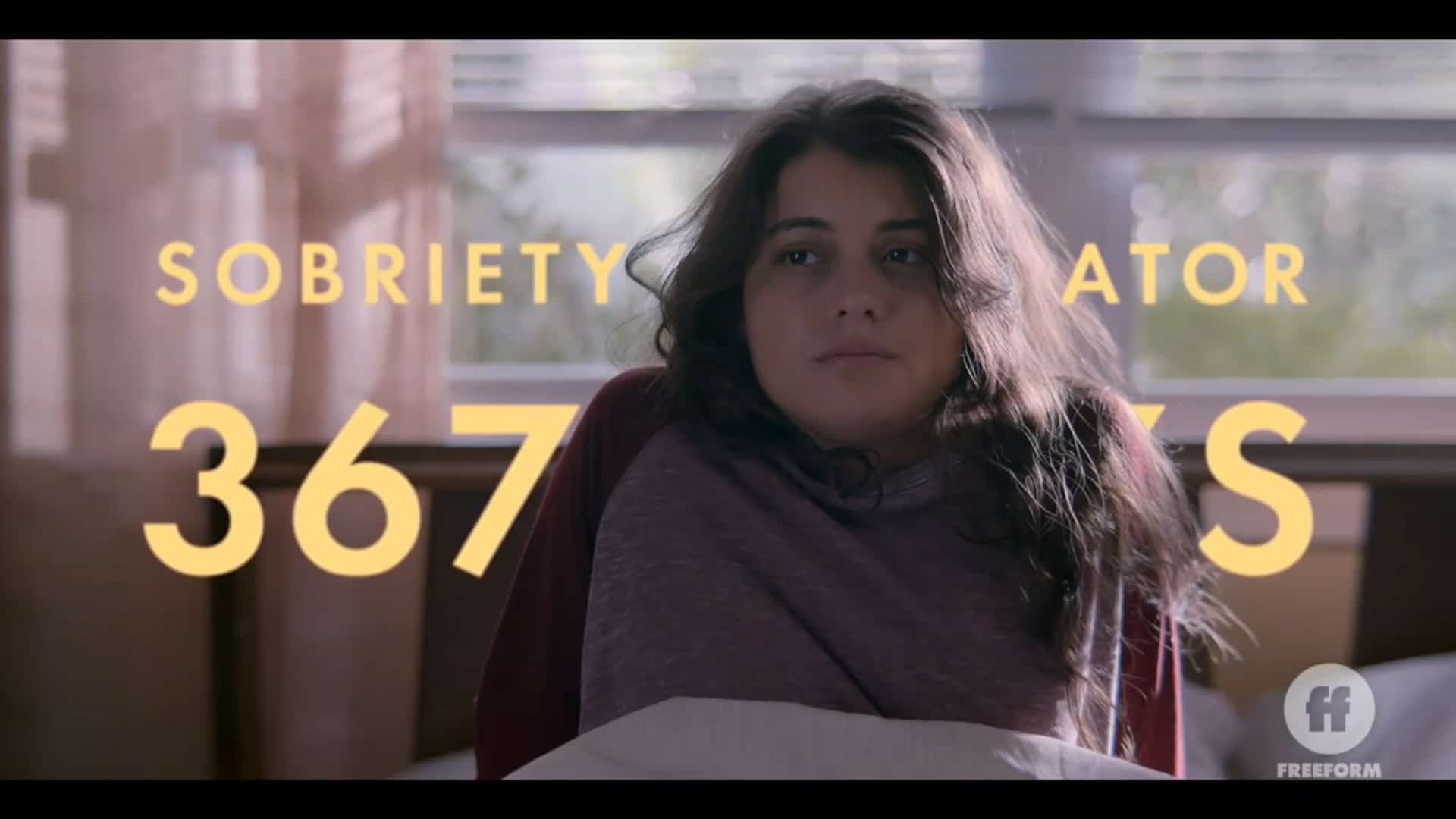 Sam deals with Brit on her wedding day in the season finale, and Brit reveals something major. Also, Sam finds herself trying to deal with James' relapse.
---
Aired
3/17/2022
Network
FreeForm
Directed By
Mary Wigmore
Written By
Jay Dyer
Introduced This Episode
Peter
Ben Thompson
David
Mitch Hurwitz
Recap
I Dream of Daddy – David, Sam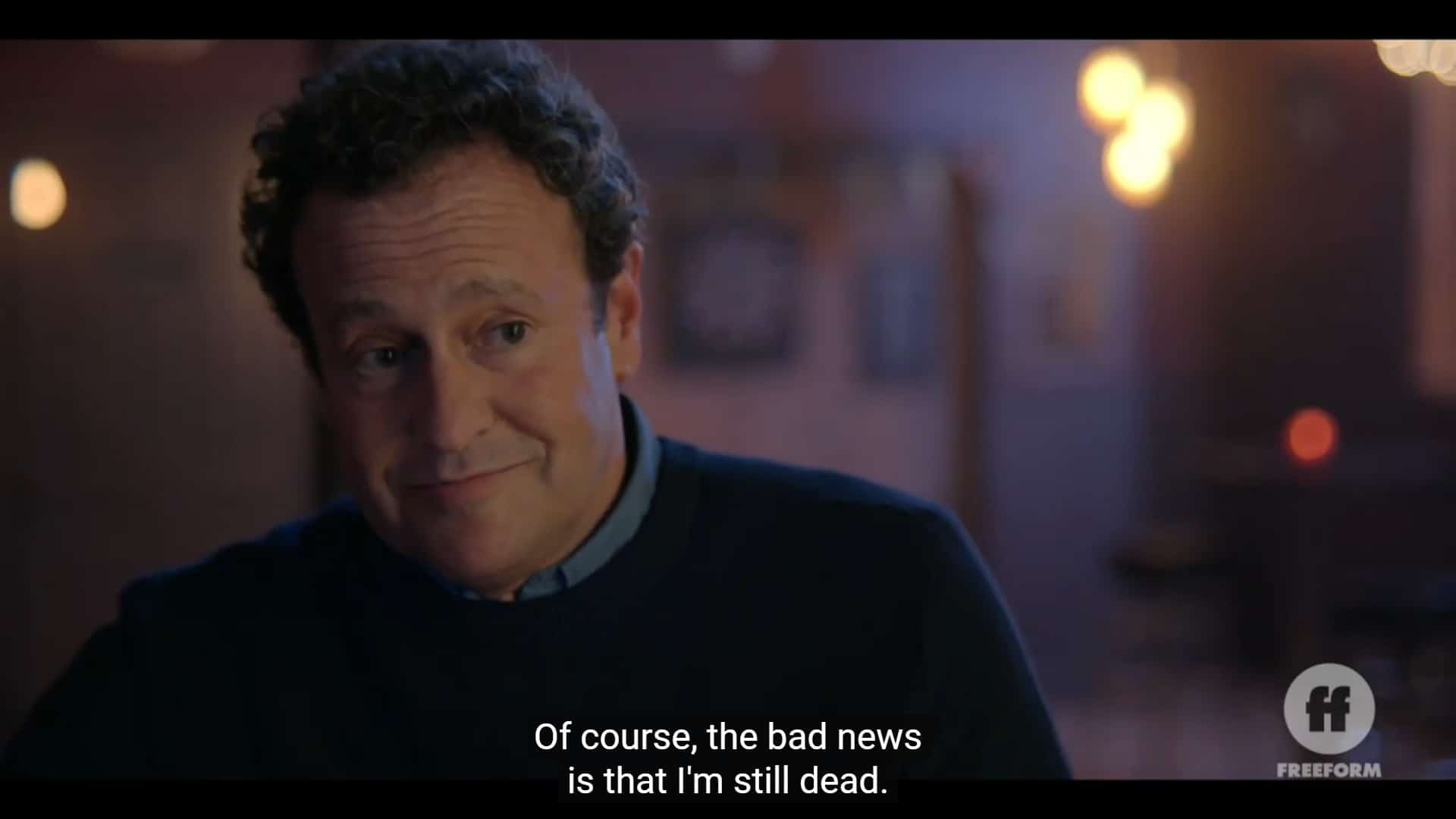 We finally meet Sam's dad, David, in a dream, and he seems like a decent guy. He isn't that sarcastic, doesn't present any idea that he was a bad husband or father. He was just an average, good guy. Hence Sam missing him dearly and associating him with other things she misses, like drinking.
I Need Honesty, Not Encouragement – Sam, Brit, Joel, Peter, Felicia, James, Carol
Sam going to Brit's wedding is a bit of a mixed bag. It begins with James being late, allegedly due to an accident. An excuse that does not sit right with Felicia. It only gets worst from there as Joel is freaking out about the delay to the wedding, and it is revealed that Brit is looking for a reason to become a runaway bride.
Despite things not fully healing between her and Brit, Sam tries to encourage her, despite how awkward it all is, but ultimately it doesn't work for Brit as she feels things become too much about Sam for this to help her. Add in Sam maintaining this idea that Brit is a good person, and it pushes Brit to reveal that she hooked up with Joel at David's shiva (the mourning period after David's death).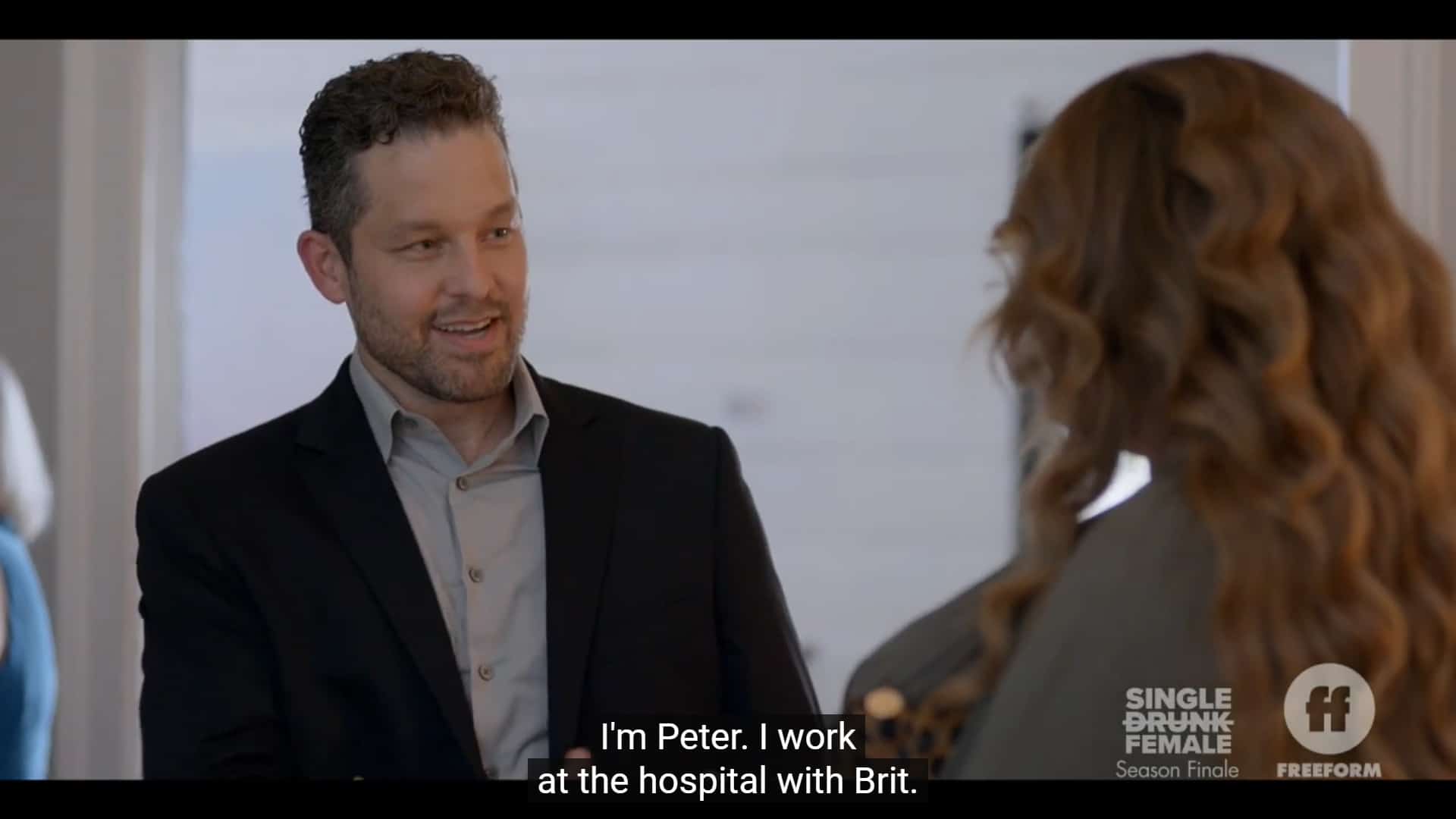 But, if it is any consolation, Carol has gotten to know James and likes him now despite not liking him being late to pick Sam up. Also, Brit has hooked Felicia up with a doctor at her job and the two hit it off as another silver lining.
Well, That Was Nice While It Lasted – Sam, Brit, James
James may not be in Sam's life for much longer. After kissing him, she tastes alcohol on his lips, and with that, she is ready to get him to an emergency meeting and back on the wagon. However, with James wanting to binge before he gets back on, Sam sees that this isn't for her. So she ends their relationship.
Thus leaving Sam alone, playing on her Wii, until Brit shows up, reveals she married Joel ultimately and seems very unhappy about being pressured into the decision.
Things To Note
Question(s) Left Unanswered
So who made the first move, Joel or Brit?
Was the dress tight, or could Brit be pregnant? Could you imagine?
Was the David we saw how Sam remembers him or how he actually was?
What Could Happen Next
Brit suffering in her marriage since she doesn't want to feel like she failed at something
More scenes with David as Sam struggles with sobriety
Sam talking to Olivia, maybe even Stefani, about dating an alcoholic
James going to a dark place with his drinking after feeling abandoned
Felicia and Peter dating for real, beyond the wedding
Review
---
Community Rating:
---
Highlights
Sam Putting Herself First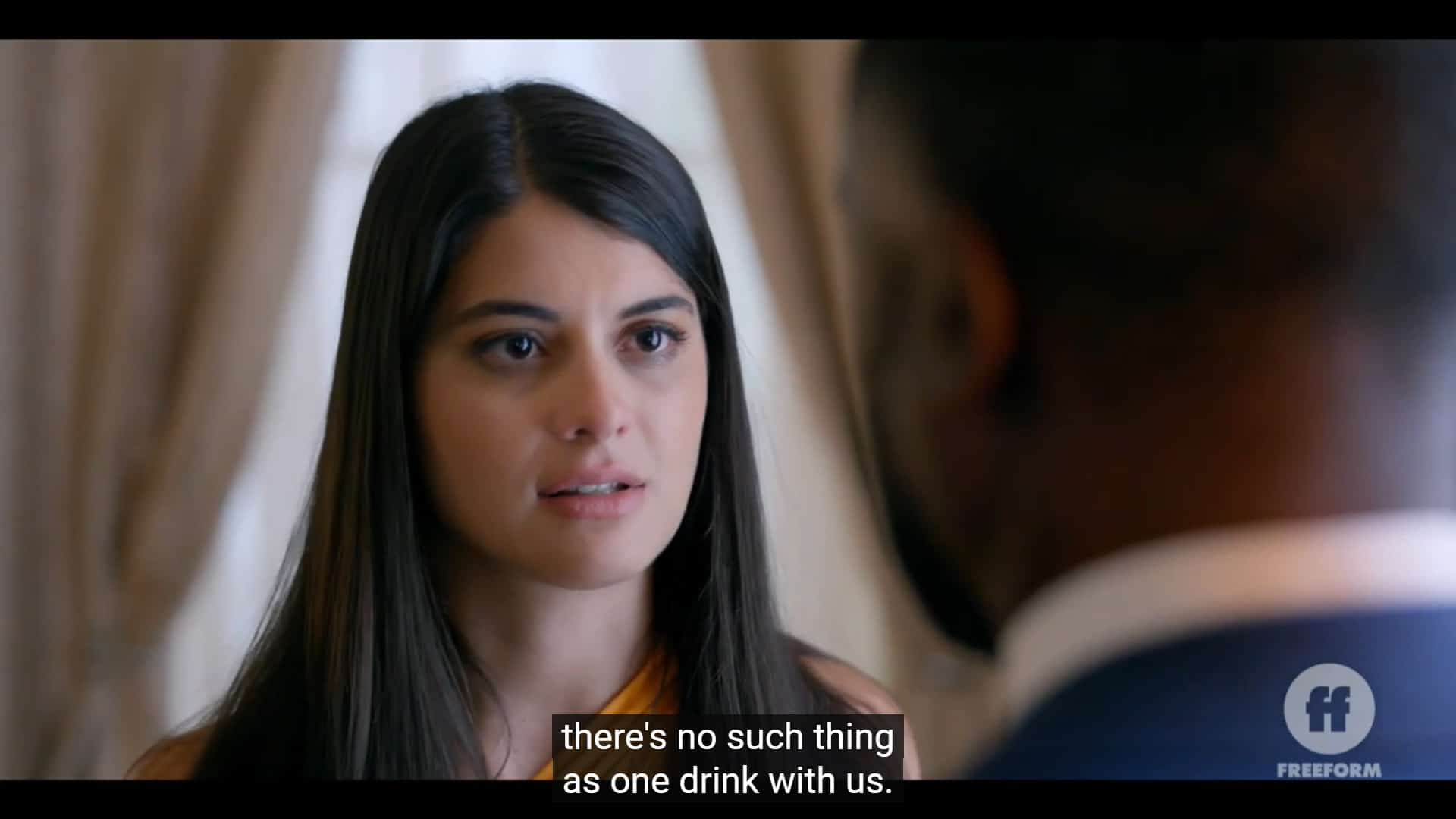 Being lonely was one of the many factors that Sam had to deal with due to being sober. For without drinking, going to the club or bar, where she'd often meet people, including sex partners, was out. So Sam deciding to dump James despite how handsome he is, and put together, when sober, is a major thing.
Now, this isn't to say she may not renege, when she sees him back at Club 24/7, but this could be the entryway for her to talk about how past relationships have gone. Never mind, go into what it means to date someone with a drinking problem. This could be done through Olivia, maybe in conversation with Stefani, and could illuminate Single Drunk Female viewers on the realistic side of dating someone with a problem without a lens geared towards awards bait. If not being soap opera level dramatic.
FINALLY MEETING SAM'S DAD!
Okay, did Sam's dad tell us a lot about his relationship with Sam or Carol? Not really. But at least he came off like a decent guy who isn't someone you could point the finger at when it comes to Sam or Carol's problems. Yes, one scene shouldn't define a whole character, good or bad, but the vibe was rather good, wasn't it?
On The Fence
Brit Going Through With The Marriage And Revealing She Isn't A Good Person
Unfortunately, Brit as an individual isn't fleshed out too much. We know she was Sam's best friend, she is pursuing being a doctor, and she is Haitian. Beyond that? Information is sparse, and with what we see in this episode, a part of me wonders how much of the path she is on is either due to parental or familial pressure and what is what she wants?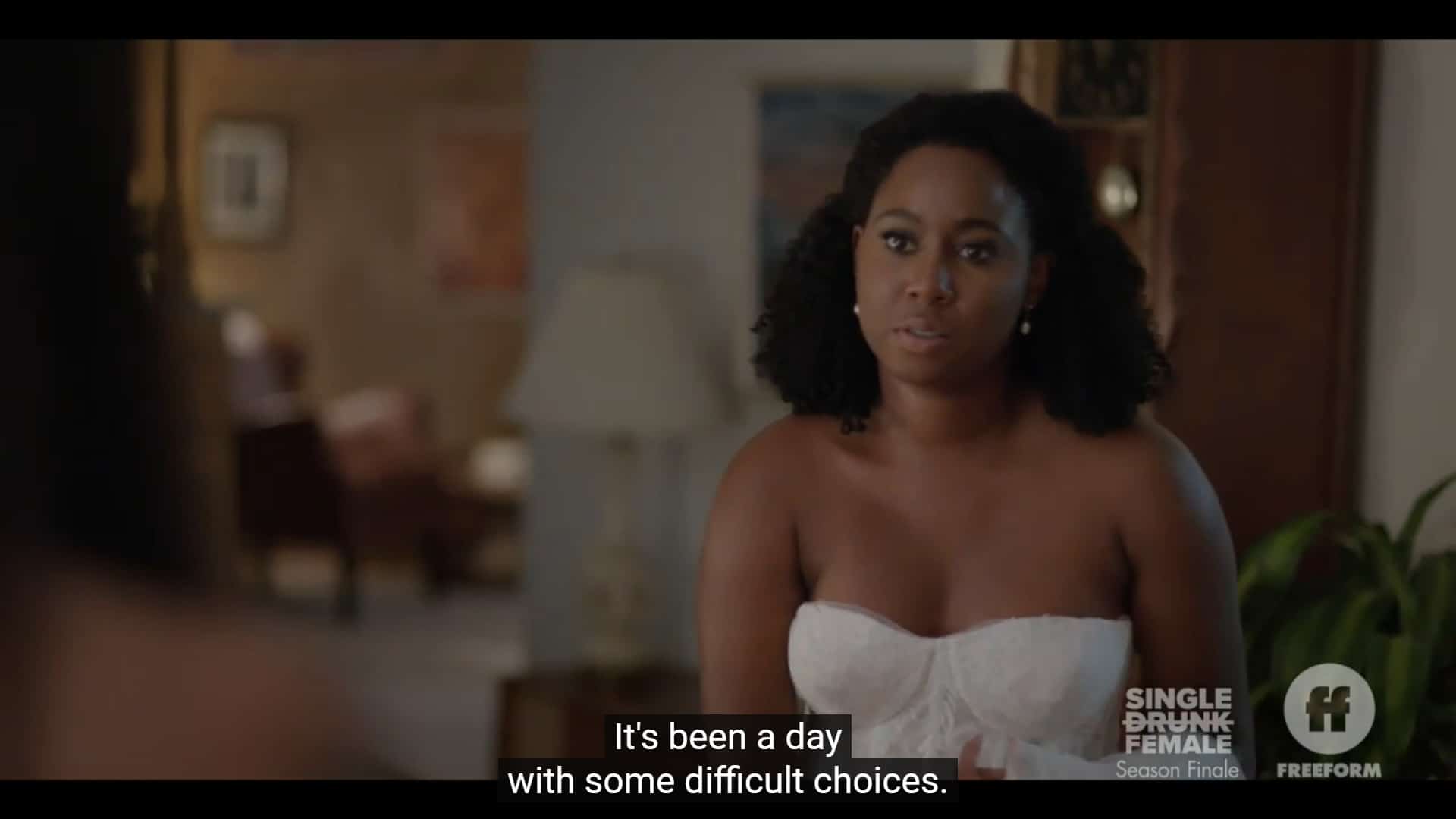 Was being a doctor something that, due to her family, she was pressured into due to her intelligence? Was hooking up with Joel an act of rebellion that, to save face, evolved into a relationship? There is a lot that goes unanswered here, and with her reaction to getting married, maybe she and Sam may properly heal their relationship, and Brit may allow us to see behind the curtain.
This Didn't Feel Like A Finale
In a weird way, it feels like the show just got started. Maybe it is because it jumps months at a time, and thus we get the milestones, but often it doesn't feel like we got to see the work? Either way, this felt almost like an episode 7 or a 10 episode season, or even of a 12 episode season. For while the foundation feels laid, I wouldn't say we've built up too much.
[ninja_tables id="63223″]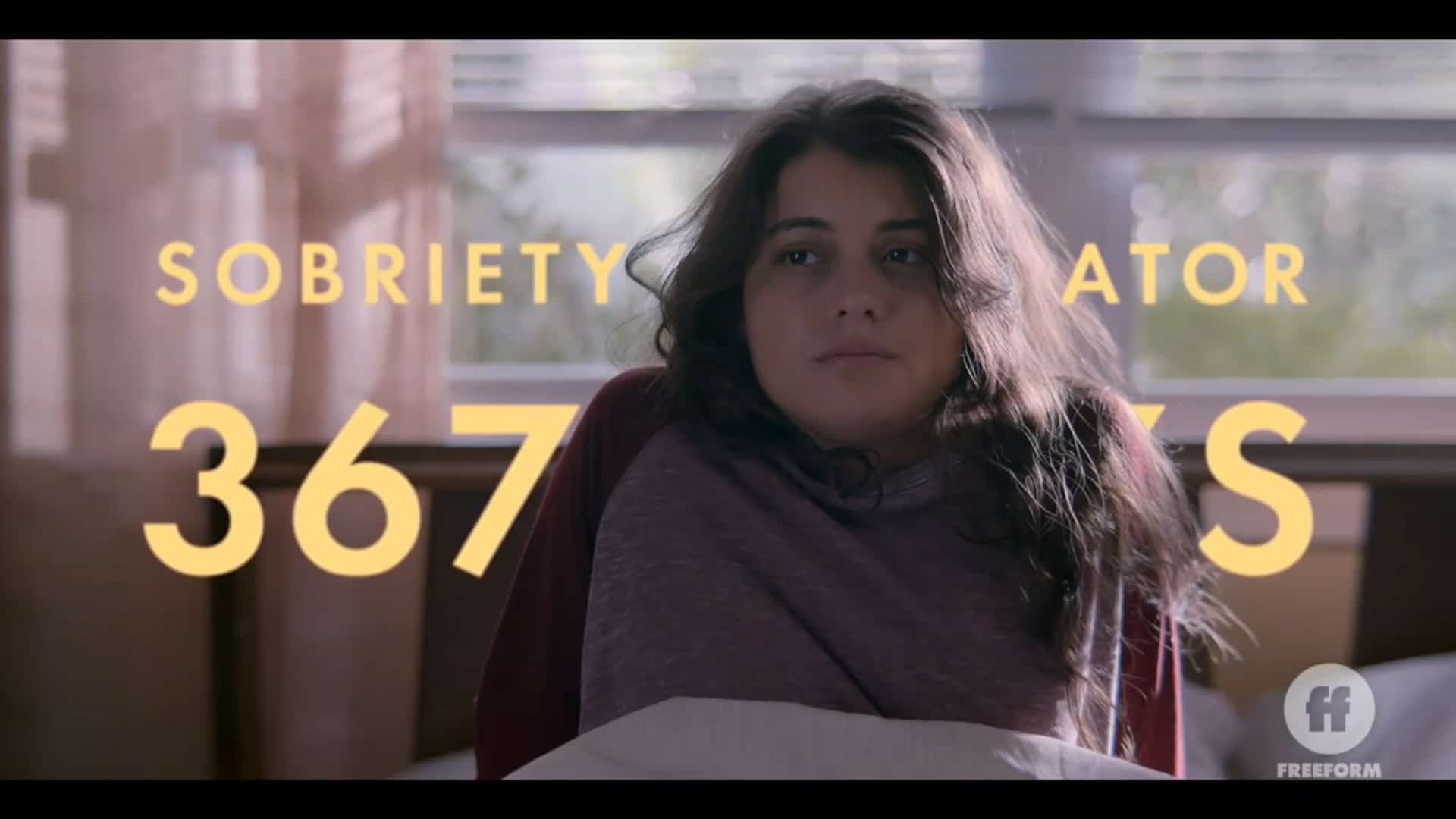 Single Drunk Female: Season 1/ Episode 10 "A Wedding" [Finale] – Recap/ Review (with Spoilers)
Overall
Single Drunk Female's first season ends with a bit of a limp, mainly since Brit's wedding feels more like the halfway point, a mid-season finale, than how you should end a first season that you want people to clamor for more.
Highlights
Sam Putting Herself First
FINALLY MEETING SAM'S DAD!
Disputable
Brit Going Through With The Marriage And Revealing She Isn't A Good Person
This Didn't Feel Like A Finale
---
Follow, Like, and Subscribe
Community Rating: 0.00% (0) - No Community Ratings Submitted (Add Yours Below)