My Brilliant Friend: Season 1 – Recap/ Review (with Spoilers)
My Brilliant Friend is a true statement to the power of girls and young women despite a world which tries to undermine and oppress them.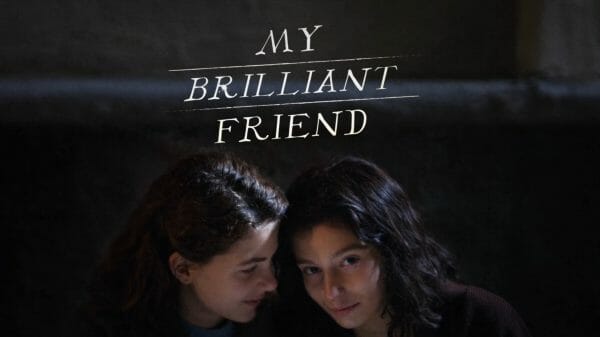 My Brilliant Friend is a true statement to the power of girls and young women despite a world which tries to undermine and oppress them.
---
Network
HBO
Creator
Saverio Costanzo, Elena Ferrante
Noted Cast
Lila (Child)
Ludovica Nasti
Lila (Teen)
Gaia Girace
Elena (Child)
Ingrid Del Genio
Elena (Teen)
Margherita Mazzucco
Elena (Golden Years)
Elisabetta De Palo
Rino (Teen)
Gennaro De Stefano
Nunzia
Valentina Acca
Fernando
Antonio Buonanno
Immacolata
Annarita Vitolo
Vittorio
Luca Gallone
Donato
Emanuele Valenti
Nino (Teen)
Francesco Serpico
Stefano (Teen)
Giovanni Amura
Pasquale (Teen)
Eduardo Scarpetta
Maestra Oliviero
Dora Romano
Images and text in this post may contain affiliate links which, if a purchase is made from those sites, I may earn money or products from the company. Most affiliate links contain an upward facing, superscript, arrow.
Summary
Similar to the movie Boyhood
, but using multiple actors, we follow the lives of two girls, Lila and Elena. They live in a neighborhood in Naples where they first meet going to school together. At said school, they are first rivals, with Lila often ahead, but then slowly become friends. However, Lila doesn't make this easy. Repeatedly she pushes Elena away, even when they are teenagers, but while there are other girls, and boys, they both befriend, they only see each other as equals.
Which comes with some issues, mostly for Elena. While she gets to pursue her education into high school, and Lila's journey ends in elementary, she is always playing catchup. For whether it is learning Greek, getting the attention of boys, even marriage, she always has a bit of an edge. Yet, this edge doesn't come simply from being smarter or more adept than Elena. Part of it comes from not having the same support.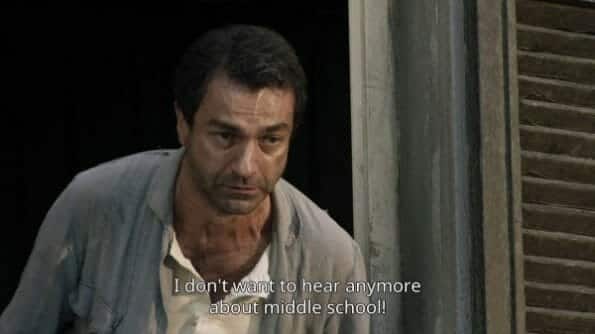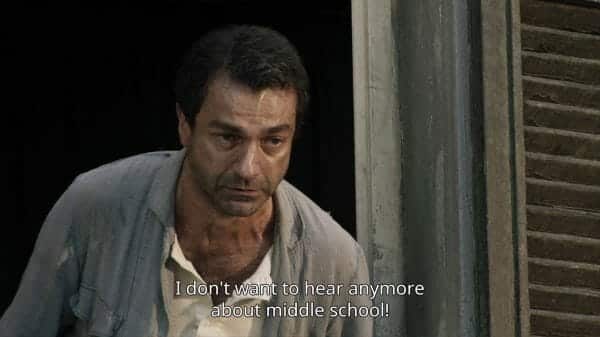 You see, in Lila's household, while her older brother Rino does support and worry about her, as time goes on it is only for selfish reasons. As for Lila's father and mother? Fernando is very old school about having a patriarchal household and being that Nunzia doesn't work, or have much of a voice, she is of little help. She couldn't even stop Fernando, when Lila was a child, from throwing her out a window.
As for Elena? Well, her mother, Immacolata, is by no means as forward thinking as Vittorio. He, despite the hardship it causes him and his wife, push and pay for Elena to make it all the way through high school. Something which brings her experiences out the neighborhood, but also makes her often feel foreign no matter where she is.
But, together, these girls figure out a way to navigate life, the men in their life, family or otherwise, and try to stay ahead. However, as smart as these two are, socially and academically, they can only prepare for so much. Which leaves us with an ending that has them both left dumbfounded.
Highlights
Lila
In modern-day terms, Lila is "everything." What I mean by that is, to not see her audacity and attitude towards people and things and not think "Role Model." Is hard. Granted, she has a nasty mouth and sometimes makes things harder on herself. However, whether talking about Ludovica Nasti or Gaia Girace, you get an undeniable performer.
In my mind, Nasti is of the ilk of Natalie Portman when The Professional
came out. Someone who seems way too young to be as good as they are on screen. Heck, I'd even argue she is part of the proof that the bar is set way too low for child actors and honestly needs to be raised a bit. And mind you, she is only part of two episodes of this 8 episode first season.
Then with Girarce? What is strange about her, and this is noted further below, she just takes the baton from Nasti and runs with it. She maintains the same ability to be this compelling force of nature. One which often seems like it is overshadowing Mazzucco and really taking the title of the show and exemplifying it. Definitely pushing the idea, be it in Italian media or beyond, she is going to be huge. At least if she decides to keep working in the industry.
Both The Teen & Child Versions of Lila and Elena Command The Screen
Seeing the younger version of a character is a bit of a mixed bag most of the time. Sometimes it is like this show, and they warm up the audience for what is to come. Other times it is like in movies like The Wood or Love & Basketball
where the younger characters, and their part of the story, is far more interesting than their older counterparts. With My Brilliant Friend, however, there is a balance. In two episodes, Nasti and Del Genio establish the characters and themselves, and set expectations and trends.
Following them, we get Mazzucco and Girarce who take the baton and run with it. Giving you what you'd expect from Lila and Elena as teenagers, but having them address different things which come with age. Seeing a young Lila take on Stefano becomes Lila taking on Marcello. The mousy Elena, who follows Lila like a puppy with its master, learns and grows and leaves you awestruck.
Elena's Growth
Bringing us to the topic of Elena's growth. Most of this show has it where, despite the fully grown Elena narrating, and a lot of this feeling from her perspective, Lila is all you really take note of. Elena is just this friend biting her coattails (or however the saying goes). However, that changes episode 6 when the show shifts to Ischia and Lila is put on the back burner. In what feels like a catch-up episode, you learn to not only appreciate Elena but see her as Lila's equal.
Something that gets furthered in later episodes as you realize that she and Lila aren't competing as much as they complement each other. Maybe challenge one another on some things, but it is their ying and yang personalities which is the heart of their bond. Lila is ferocious, a force to be reckoned with who is ahead of her time for a common girl sticking up for herself and being her own advocate. Which isn't to say girls and women like Lila didn't exist before and haven't been depicted on screen. It's just, there is something different about them which makes them stand out.
Refocusing on Elena, while Lila is loud and in your face, there is a quiet strength in Elena. The kind which got drowned for most of the series, but then there is episode 6 and beyond. In seeing who Elena is without Lila, we recognize why Lila is both attracted to and sometimes repelled by Elena. For the most part, Elena is allowed to just be. She doesn't have to be boisterous and quarrel. Her father supported her and so she got her education. While she didn't get the most powerful boys interested in her, she got decent guys. Well, except the rapist known as Donato.
Then, as seen in the final episodes, as much as it has been about Lila being ahead of the curve, we're reminding of the main thing Elena almost always had on Lila – social intelligence.
Social Intelligence
A lot of the show focuses on academic smarts, especially when it comes to the rivalry Elena and Lila have. However, towards the end of the first season, as Lila is trying to get out of a marriage and Elena dealing with being raped, social intelligence is pushed to the forefront. Something which, I felt, was important to show because academic intelligence truly will get people, not just women and people of that day and age, so far. You have to have personality, know how to create beneficial relationships to get what you need or want, and we see that in the final episodes.
Also, we see how these girls aren't the masters of their fate they often see themselves to be. For while Lila thinks she has her husband Stefano on a leash, and Elena it trying to entertain Nino and Antonio, she ends up with neither. Leaving both girls shocked and in tears, because they realize, as smart as they are, they can't have it all and manipulate everyone to their will.
The Jealousy of Immacolata and Seeing Times Changing For Women
One last thing worth noting is seeing how times changed and how women adapted to survive the best they could. Much less, their attitudes towards those who they felt didn't work hard enough. It's an interesting conflict as you watch Immacolata treat Elena terribly, as well as Maestra Oliviero act so high and mighty. It reminds you how much education is a privilege and is one of the main ways to obtain social mobility.
For what separates Immacolata and Maestra Oliviero besides an education? They're both miserable people, who can often be judgmental. Yet, with not having to rely on a man or domestic work to live, instead being a teacher, the Maestra gets to enjoy powers Immacolata could only dream of. Which is why, as much as Immacolata may love Elena, as shown when she leaves for Ischia, she also is on her ass like white on rice. For she got afforded something which was never an option for her and add in her husband bends over backwards to see Elena have opportunity, there is some jealousy there too.
On The Fence
Those Not Named Elena or Lila
As noted in the pilot, we are introduced to many people who live in the neighborhood but only a handful stand out. Most of the time, if not all of the time, it is because of their relationship to Lila and Elena, such as Nino, Stefano, Pasquale, and more. However, others who aren't as intertwined, sometimes until later in the show, like Antonio, are easily forgotten.
Heck, I can't tell you how many times I had to refer to my own guide to remember who someone was or had to look them up because I didn't think they were relevant to the story.
We Didn't See Older Lila At All
Though only for an episode, we get to see an older Elena living life and doing well. However, with Lila, it wasn't necessarily made clear how she was doing. All we learn is, from Rino, she went off somewhere. As for because she got tired of him, her life, she has dementia, or what? Well, that isn't made clear. Present day Lila is a mystery for a later season.
---
Community Rating:
---
It is the strength of all four young ladies who play the lead characters that make My Brilliant Friend something to watch. They are empowering and potential feminist icons, without being overbearing, and as much as there is heartache and drama, the show never loses its ability to entertain. The show is a true testament to the quality expected from HBO, especially when it comes to its hour-long dramas.
---
Has Another Season Been Confirmed?: Yes
---
Follow Wherever I Look on Twitter, Like us on Facebook and Subscribe to the YouTube Channel.
---
[ninja_tables id="28733″]
---
Follow, Like, and Subscribe
Community Rating: 0.00% (0) - No Community Ratings Submitted (Add Yours Below)