Secrets come out and teams come together in a revealing School Spirits episode.
Aired (Paramount+)

March 16, 2023

Director(s)

Oran Zegman

Writer(s)

Megan Trinrud and Nate Trinrud

Newly Noted Characters

Claire Zahler

Rainbow Wedell

Dawn

RaeAnne Boon

Mina

Zoe Christie

Previously Noted Characters

Maddie Nears

Peyton List

Simon Elroy

Kristian Flores

Xavier Baxter

Spencer Macpherson

Nicole Herrera

Kiara Pichardo

Wally Clark

Milo Manheim

Charley

Nick Pugliese

Rhonda

Sarah Yarkin

Sandra Nears

Maria Dizzia

Mr. Martin

Josh Zuckerman

Mr. Anderson

Patrick Gilmore
Recap
This content contains pertinent spoilers. Also, images and text in this post may contain affiliate links which, if a purchase is made from those sites, we may earn money or products from the company.
Mr. Anderson can't be trusted. After the last episode's cliffhanger, Maddie is confident that her once-favorite teacher has something to do with her disappearance. After reading that previous sentence, I understand how confusing that might be for someone new to the show, but it's part of my enjoyment of the series. A ghost is trying to solve her own murder. But Maddie has help in Simon, her currently alive best friend, when he steals Mr. Anderson's phone in hopes of uncovering who Anderson called the night before.
Maddie is desperate to find answers, but being dead, her options are quite limited. She interrupts the ghost therapy session for help and asks if any other ghosts at the school can help. An uncomfortable silence spreads across the group as Rhonda explains the other ghosts who roam the school are stuck living their last day alive over and over. But Maddie refuses to give up hope. 
Meanwhile, Nicole informs Simon that Xavier that she found Maddie's footprints in the woods and that she's certain Maddie's alive. Tension grows between Simon and Nicole as Simon shares that he knows Maddie isn't alive but can't quite share how he knows, and the two argue over Xavier's increasing help.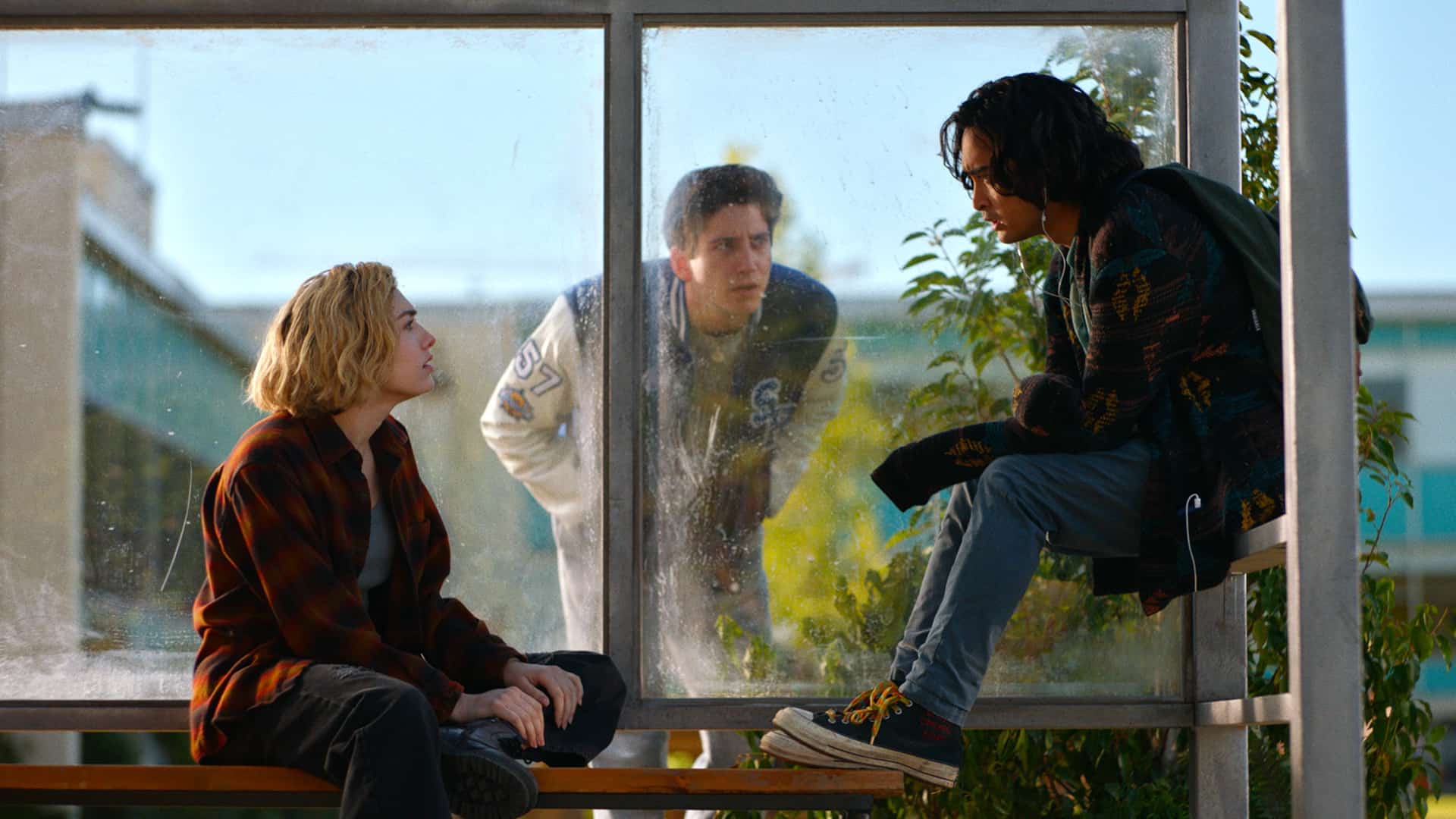 These two worlds have been orbiting separately, but all of that changes when Simon finally confronts Maddie in front of the other ghosts.  While Simon can't see the other ghosts, the ghosts can see him. Wally and Rhonda are left dumbfounded and hurt by this reveal. How could she talk to someone living and not tell anyone? When they confront Maddie about it, they start yelling at one another and believe Charley shoulders much of the blame for telling Maddie to keep her ability a secret. 
As Simon tries to tell another adult about Mr. Anderson's strange behavior, he faces backlash and becomes a target by the police. They have their theory that Maddie simply ran away and Simon is her accomplice, trying to pin her disappearance on a teacher. Simon's left frustrated for not having proper evidence to charge the teacher with anything. 
Since Nicole believes Maddie is still alive, she's certain Maddie will show up at HorrorCon – the event they had all been planning to attend together. Nicole confides in Xavier her plan to find Maddie at the convention and shares her feelings about high school royalty Claire Zahler. Up until this point, Claire has been in the story's peripheral. While she's a star swimmer at the school who recently saved another girl from drowning, we also know Xavier has been cheating on Maddie with Claire. As Claire insists to Nicole that she wants to help find Maddie, Nicole thinks Claire's actions are all a sham. Nicole even uses Claire's cold treatment of Xavier as evidence, but Xavier finally confesses he was cheating on Maddie with Claire.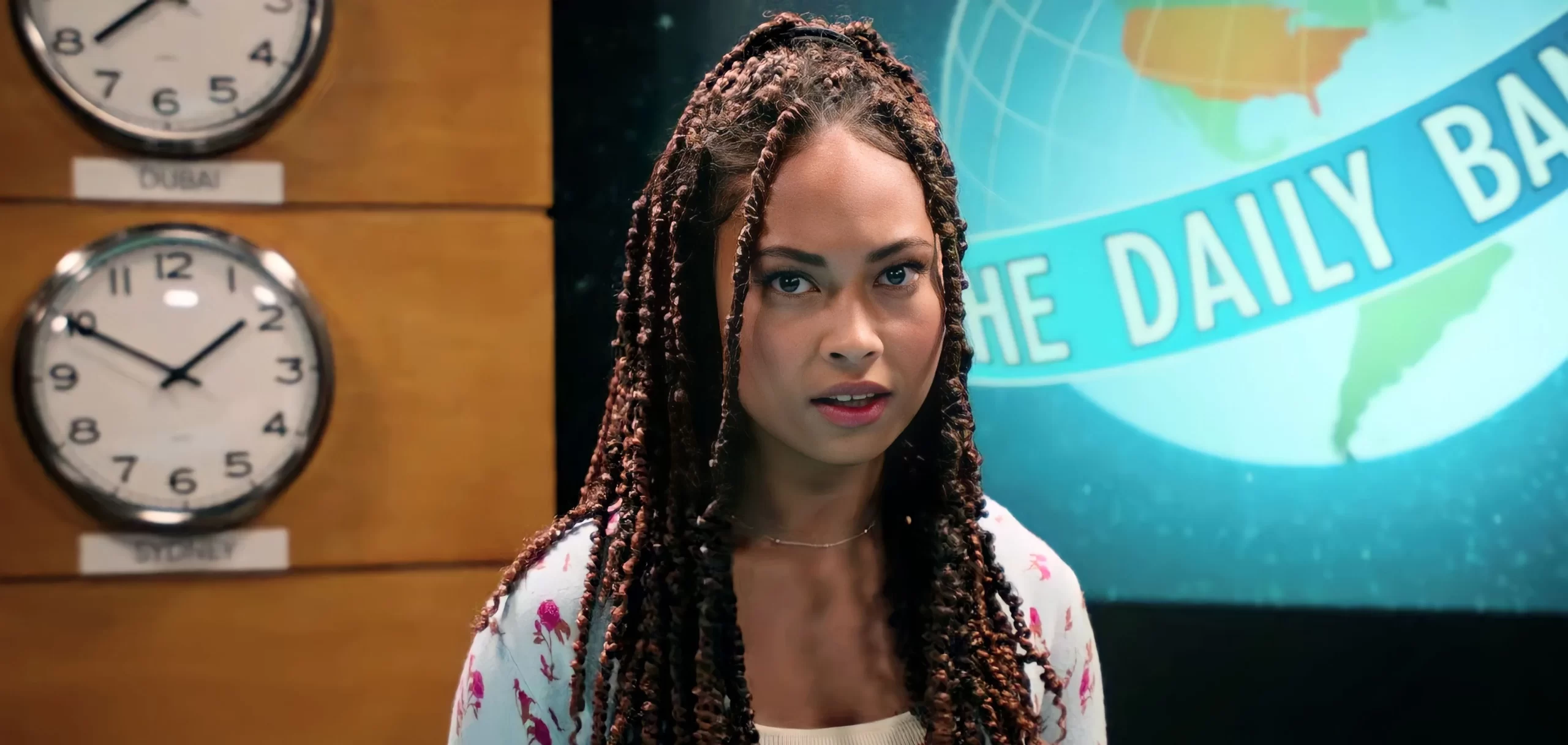 Maddie attempts to ask multiple ghosts for help but to no avail. Upon learning that the police took Simon, Maddie feels guilty and more alone than ever before. At her low point, Charley joins Maddie and empathizes with her. In a tender moment between the two, Charley shares more about his first love and how guilty he feels for ending his relationship in heated anger. Charley tearfully confesses how he regrets his actions, thirty years later, but that Maddie doesn't have to go through her struggle alone. 
This episode focuses on characters coming forward, revealing truths, and finding forgiveness and community with one another. Nicole forgives Xavier, Wally and Rhonda align with Maddie and tell her that her secret is safe, and in the last 5 minutes, the tech ghost Mina shows that Mr. Anderson has been stealing money from the school. With a receipt as proof, Simon shares this with the faculty and clears his own name. Just as the episode's about to close, the hippy 70s ghost Dawn also shares that she knows passwords to almost every device at school – including Mr. Anderson's phone. Once Maddie and Simon access the phone, they call the number Mr. Anderson called the night before – and receive Claire's voicemail. 
Things To Note
Question(s) Left Unanswered
Maddie tells Charley that she'll reach out to his past love, Emilio. How will they get in contact with him? Will he believe them? This feels like a whole other season.  

What type of money/murder scheme involves both Mr. Anderson and Claire? 

Just how many people died at this school? You'd think it would be shut down by now. 
What Could Happen Next
My guess still is that Maddie is not dead but in some sort of purgatory. It potentially explains why she can't remember her death but also communicate with someone living.

While no parents are featured this week, I still don't believe Claire is responsible for Maddie's disappearance but some shady money laundering scheme. 
Review
---
Community Rating:
---
Notable Performances or Moments
Charley and Nicole each had a great showcase episode this week. Nick Pugliese's choice to express Charley's backstory as quiet regret deepens the character's inherent tragedy as a teen ghost. Kiara Pichardo also carries a spectrum of grief as an investigator and blind optimist and displays heartbroken acceptance that her friend might be gone. 
Highlights
Secrets Revealed Continue to Bring Our Characters Closer Together
One of my wishes for the show was to see more community between the characters, as one potential theme of the show is the necessity for these two worlds to unite to uncover Maddie's disappearance/death. The characters joining does not feel forced and is a natural progression of the characters' empathy towards one another as their walls come down. 
On The Fence
For a Teen Show About Ghosts and Murder, There is Nothing Spooky or Abnormal About the Spirit World
I understand the importance of reviewing the show you see and not the one you want to see. Still, while the show's premise is provocative compared to other teen programs, the lack of more spooky or abnormal details and behavior feels like a missed opportunity. The show doesn't mind sharing a bare butt or an f-bomb, but for a show about ghosts and murder, it lacks ghoulishness.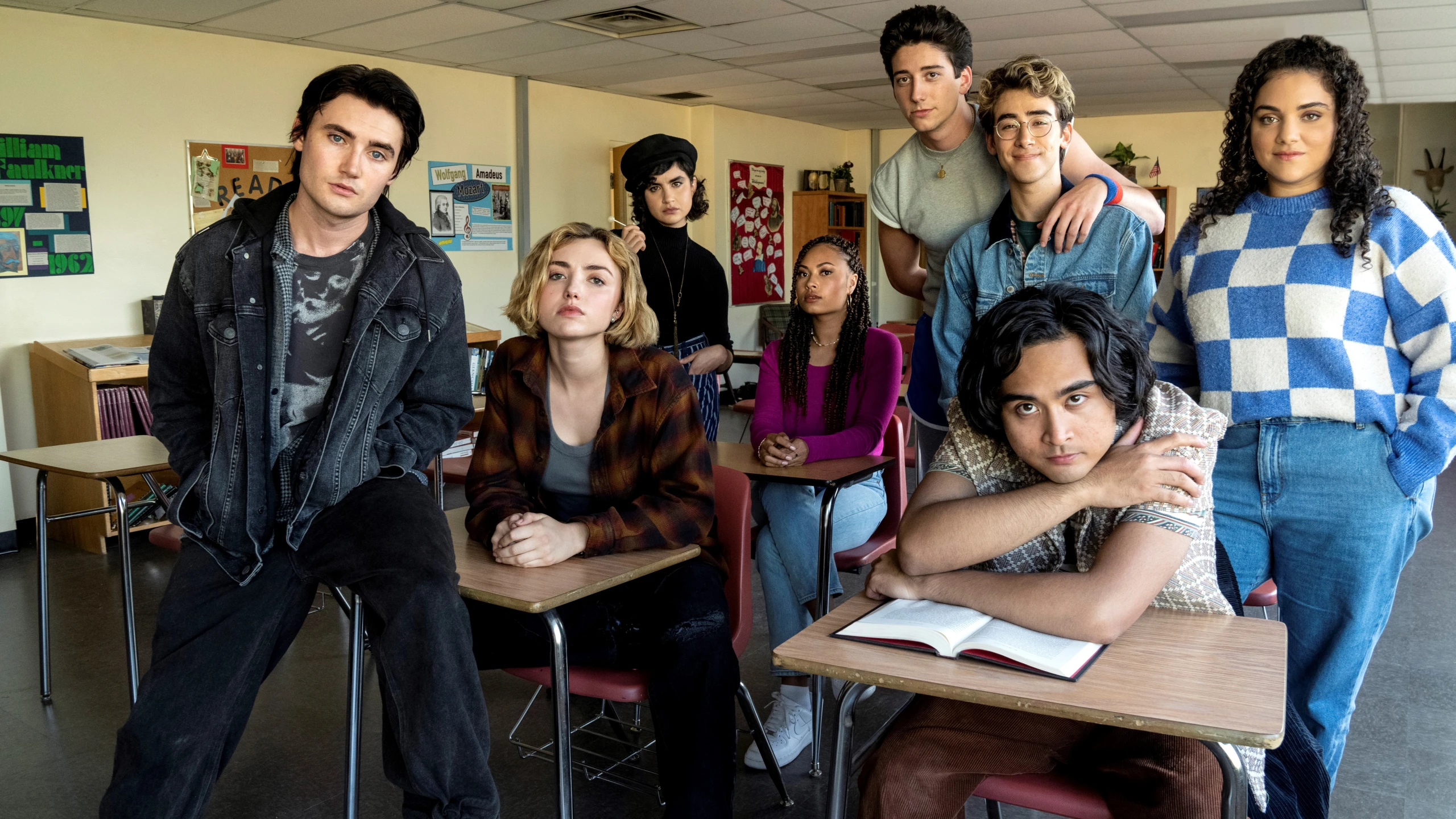 School Spirits: Season 1/Episode 4 Recap "Ghoul Intentions"
Overall
As characters reveal their own secrets, the puzzle pieces start to come together.
Highlights
Secrets Revealed Continue to Bring Our Characters Closer Together
Disputable
For a Teen Show About Ghosts and Murder, There is Nothing Spooky or Abnormal About the Spirit World