Saturday Night Live: Season 48/Episode 17 "Molly Shannon/Jonas Brothers" Review
Molly Shannon's anticipated return is hurt by unfocused writing in a disappointing SNL.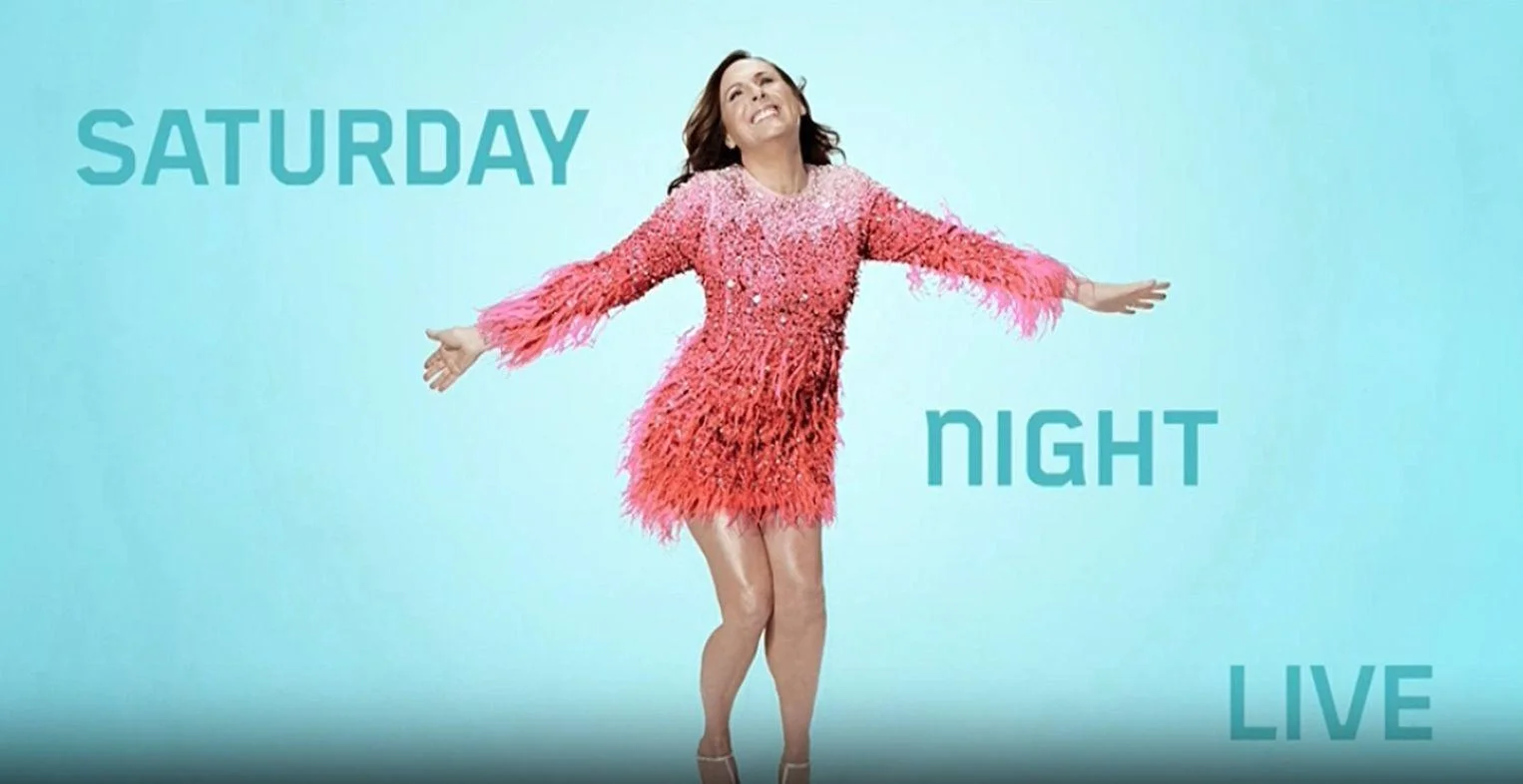 Aired (NBC)

April 8, 2023

Director(s)

Liz Patrick

Creator/Executive Producer

Lorne Michaels

Head Writer(s)

Kent Sublette




Alison Gates




Streeter Seidell

Host/Musical Guest

Molly Shannon/ Jonas Brothers

Cast

Michael Che




Mikey Day




Andrew Dismukes




Chloe Fineman




Heidi Gardner




Punkie Johnson




Colin Jost




Ego Nwodim




Kenan Thompson




Bowen Yang




Marcello Hernandez




James Austin Johnson




Molly Kearney




Michael Longfellow




Sarah Sherman




Devon Walker


Recap
This content contains pertinent spoilers.
Writer's Note: Wherever I Look has offered me the chance to review Saturday Night Live, a sketch show I've been watching since I was 6. While I'm thankful for the opportunity, covering a sketch show requires a different format than the scripted shows usually covered. I'll cover overall thoughts in the recap with a rundown of the show's standard structure and discuss sketch highlights, low lights, and performances.  
Molly Shannon is a comedy grenade. Throw her in a sketch, and watch the room erupt in laughter. She throws her whole physicality into a performance and knows how to twist the most acidic and darkest dialogue into a peppy delight. As an SNL veteran, Shannon had plenty of iconic characters- the most well-known being her shy-naughty, explosive schoolgirl Mary Katherine Gallagher. She's recently kept busy with television shows such as "The Other Two," "I Love That for You," the movie "A Good Person," and her memoir "Hello Molly!" Yet with an expert committed performer, this week's SNL landed with a thud that didn't match Shannon's capability.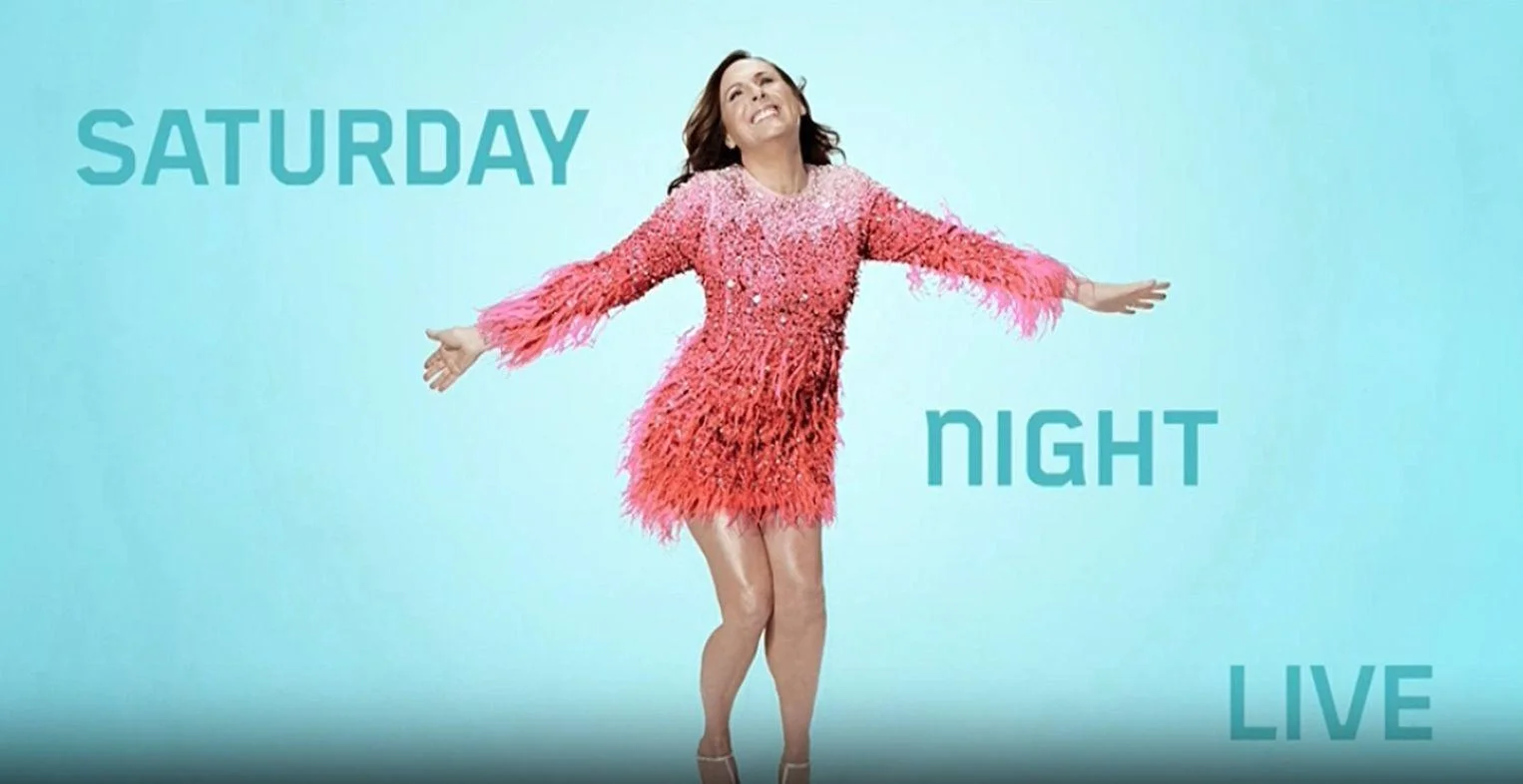 On paper, Molly Shannon's episode had the markings of something exciting: a veteran cast member, returning beloved characters (Jeannie Darcy, Sally O'Malley), a celebrity cameo (Martin Short), the musical guest in sketches, and a holiday weekend. But the jokes and energy felt strangely muted, and unfocused, and while letting Shannon take center stage is what audiences anticipated, a few sketches sidelined her for confusing side-games within sketches.  When an episode of SNL is disappointing, it usually comes down to the writing.  It's challenging to write and produce a whole comedy show within essentially five days. Still, with 30 talented writers and a talented host, a new frustration emerges for what should have been a grand return.
Rundown of the Week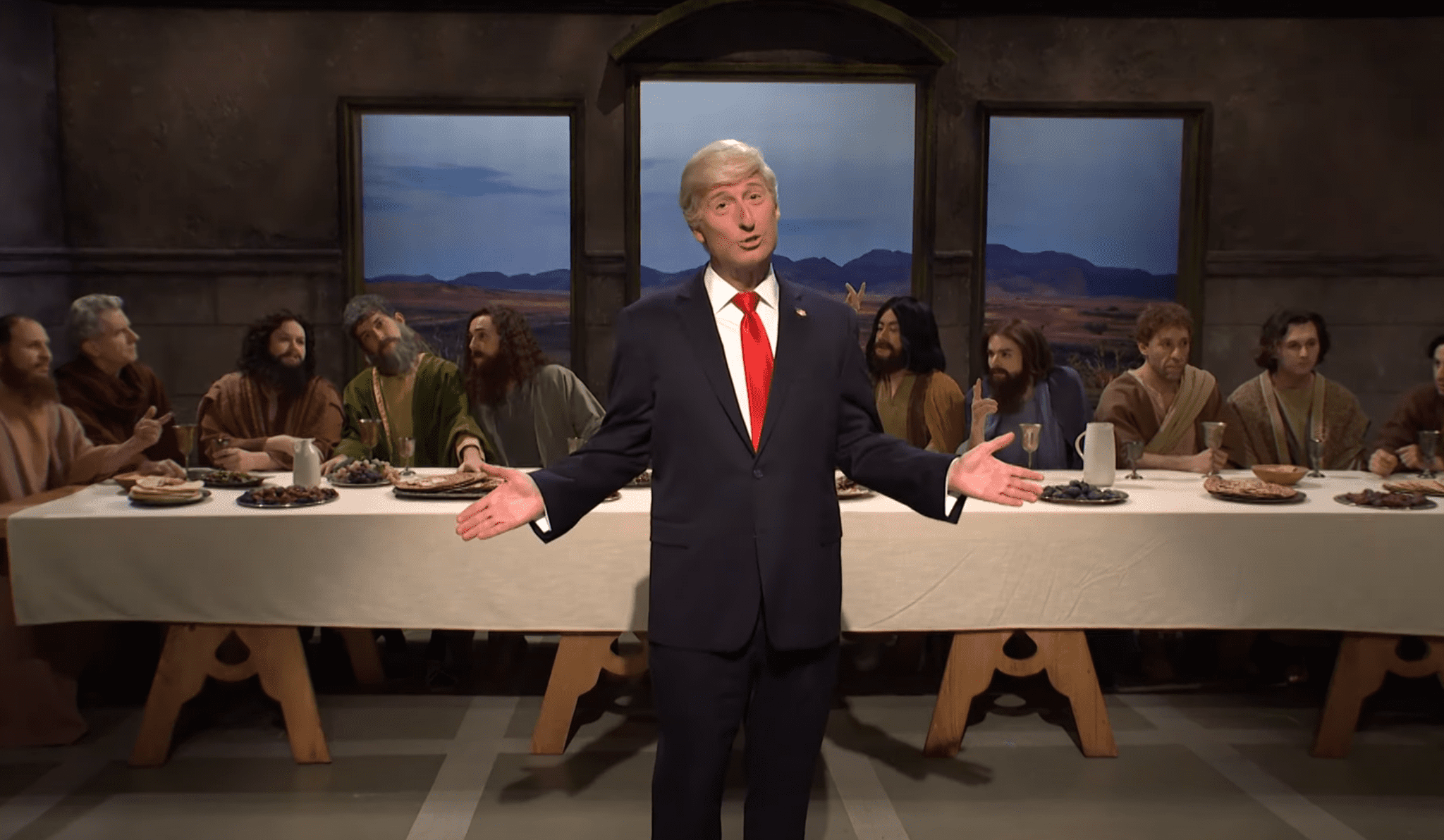 Cold Open: Trump Easter
When I thought we'd get a Last Supper premise, the joke's on me. We get another Trump sketch. The reveal works. Trump compares himself to Jesus and explains why more people should empathize with him instead of Christ. James Austin Johnson has been equally funny and fascinating in impersonating the last president. His mannerisms and cadence capture the improvised nature of Trump and the excitement of a live comedy show. At one point, Johnson makes his fellow cast members break in the background. But how can a comedy show mock someone relentlessly mocked for the past eight years and still make it feel fresh and funny? Maybe SNL is hoping that by telling the same joke long enough, it will eventually become funny again.
Host Monologue:
Molly Shannon's monologue gave us a promising start. After finishing her book, I felt pride in watching her return to SNL. She kicked off with her signature positivity, a show-tune number, gave Lorne Michaels a line, and even Martin Short stopped by. It's the kind of loony theatrical sincerity that should have continued throughout the rest of the episode.
Weekend Update:
Many of the Weekend Update topical jokes coasted this week. Instead, the highlights came from Bowen Yang's Gay Jafar and Heidi Gardner's "Co-Worker Who's Extremely Busy Doing Seemingly Nothing." When speaking about Florida Governor Ron DeSantis' battle with Disney, Yang plays Jafar as the gay icon the internet wants. His sassiest roast also hides a gold nugget of truth: Ron DeSantis got married at Disney World, which is the gayest thing you can do. Heidi Gardner continues contorting her face and body in ways reminiscing Saturday morning cartoons. She has no problem making herself the butt of every joke, which becomes more rewarding for the audience.

10 to 1 Sketch: Sally O'Malley- Jonas Brothers
Another unfortunately placed commercial capped the night, but before that, the last live sketch belonged to Molly Shannon's returning character Sally O'Malley. This particular sketch felt like it should have been the first of the night; it had a returning character, the Jonas Brothers, and would have set the tone much better than the unfocused valet sketch that took the first slot. The premise has aged like a fine wine as Shannon is over 50 but can still kick high and stretch low. Describing Shannon's physicality does not do her justice; you must see it. 
Review

---
Community Rating:
---
Notable Performances or Moments:
Like an ever-encouraging friend, Molly Shannon kept the positivity and commitment throughout the night. Other notable performances include Heidi Gardner and Bowen Yang in showcase characters for Weekend Update. With a sly smile, Kenan Thompson continues to do the most with so little- especially in Valets and Pregnant Co-Worker.
Sketch Highlights:
Sally O'Malley and Please Don't Destroy's Molly Shannon 2K23
While I spoke about Sally O'Malley above, I still wonder why this didn't kick off the night. Sometimes a rearranging of sketch order is all the show needs to keep a pleasant energy riding.
The Please Don't Destroy boys were also back in the office, playing a videogame dedicated to Molly Shannon. The jokes are fast and satirize any video game trend in the past 20 years. The writing knows how to appeal to the quicker nature of a viral clip while also honoring the classic sketch structure of heightening the game.
Low Points:
CNN App/Drug Commercial
Some of the last sketches of the night also felt included to fill time. The CNN App had a one-joke premise that continued for 3 minutes with only a few seconds of Shannon. The Drug Commercial attempted to play two games: one where Shannon's character wanted more screen time and the other with confusion over what the drug product did. The dual games just bred more chaos in the sketch.
On The Fence:
Valets
While the premise of teaching valet clichés is funny, having all three trainees be incompetent with no distinguishable difference felt like they could have all been rolled into one character. With a massive cast, I understand screen time for each member is important, but once the audience expects all three to do something strange, it becomes repetitive.
[ninja_tables id="74655″]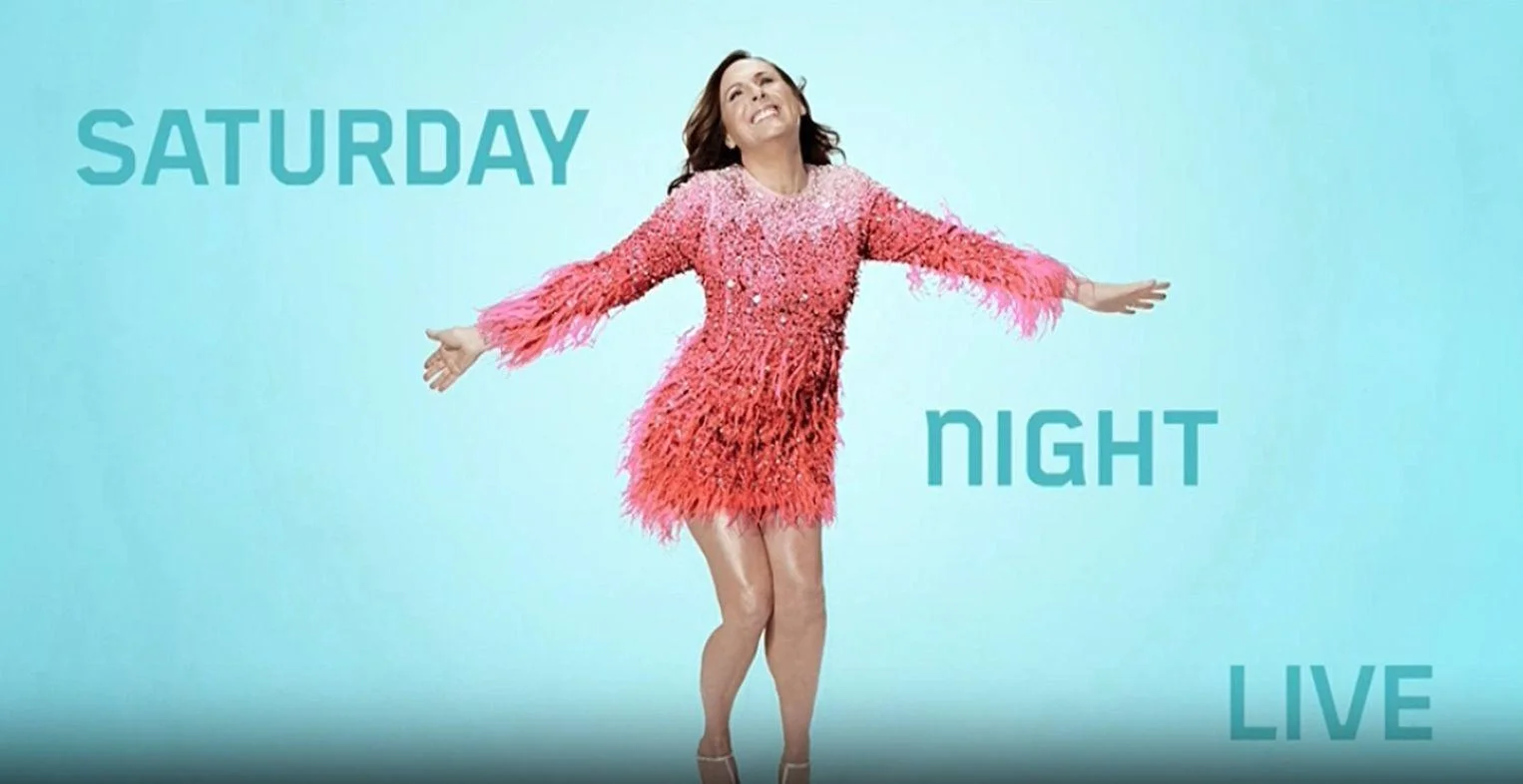 Saturday Night Live: Season 48/Episode 17 "Molly Shannon/Jonas Brothers" Review
Overall
While Molly Shannon is a committed performer, the energy felt especially muted with unfocused sketches throughout the night.
Highlights
Committed Performances
Great showcases for Bowen Yang and Heidi Gardner
Disputable
Lackluster writing
Sidelined guest host in a few sketches
---
Follow, Like, and Subscribe
Community Rating: 0.00% (0) - No Community Ratings Submitted (Add Yours Below)