Run The World: Season 1/ Episode 5 – Recap/ Review (with Spoilers)
Matthew and Sondi face the university over their relationship as Whitney's mother comes to town, as well as her maid of honor.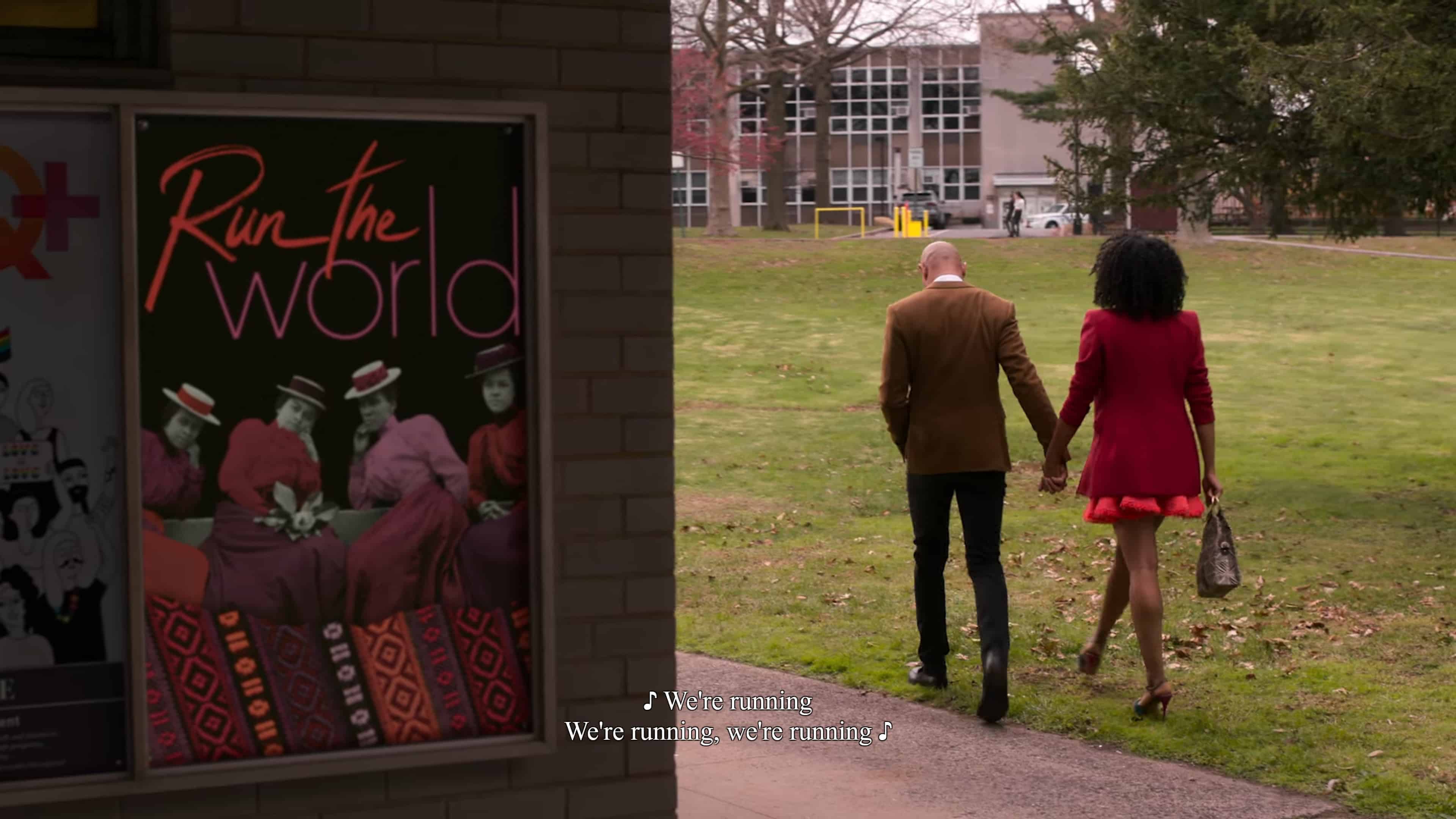 Matthew and Sondi face the university over their relationship as Whitney's mother comes to town, as well as her maid of honor.
---
Episode Name
Plus Ones
Aired
6/13/2021
Network
STARZ
Directed By
Jenée Lamarque
Written By
Njeri Brown
Newly Noted Characters
Gwynn
Tonya Pinkins
Donda Baptiste
De'Adre Aziza
Hope
Sasha Hutchings
This content contains pertinent spoilers. Also, images and text may contain affiliate links, which, if a purchase is made, we'll earn money or products from the company.
Recap
Wasn't The First But Hopefully Will Be The Last – Professor Baptiste, Amari, Matthew, Sondi
So, Sondi and Matthew speak to the university, and with getting their story straight, they are allowed to date, but Matthew can't be her advisor. This is a problem since it could affect Sondi's money, so a party is thrown. However, the first act focused on is Sondi moving in for with them together for two years and him owning a brownstone, why not?
Granted, it means Amari being a bit harder on Sondi, especially when it comes to putting things away, but outside of that? Things are fine. Well, at least until Professor Baptiste, a potential mentor candidate, decides to push the idea Sondi is sleeping her way up and that she isn't the first student Matthew may have messed around with. She just might be the first to lock him down.
Leaving you to wonder, when it comes to Amari's mother, was she a student?
The Pressure Is On – Hope, Gwynn, Sondi, Renee, Ella, Whitney
It's time to get the dress and ask for last-minute favors? For Ella, she is getting closer to Anderson and wants him to come, but that's a hard no. Renee? She would like Jason to get dropped so she can get a plus one, but since Jason and Ola are cool, that's a no. That and Renee wanting a split so she can bust it.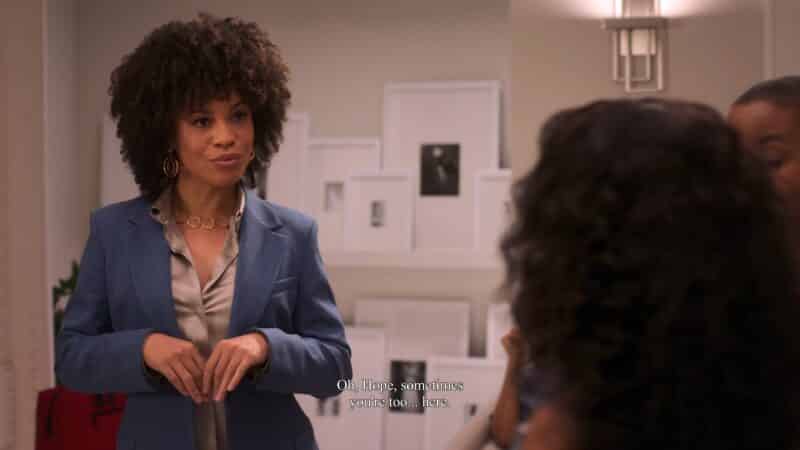 That isn't all the drama, though. Hope, who is the maid of honor and not particularly liked by Whitney's New York friends, is annoying and planned an $800 person a piece bachelorette weekend. One which she expects to be paid for within a week as if anyone in the group has that kind of money. But, in her defense, she tried to include the other ladies and was ignored.
Sort of like how Whitney has been ignoring Gwynn, her mother, who, like most older Black women on the show, are cherished and adored by Renee, Ella, and Sondi. However, while her mother can be credited for her success, when it comes to Whitney, she also is seen as the reason she struggles.
Just The Two Of Us – Gwynn, Whitney
How and why? Well, because Whitney seems to feel that she was pushed to be perfect when, in reality, Gwynn pushed her to be exceptional. The difference has long been lost upon Whitney and because of that, her mom has long felt overbearing and her presence torture. Mind you, Gwynn doesn't really present the usual subtle shots you would expect from how she is talked about.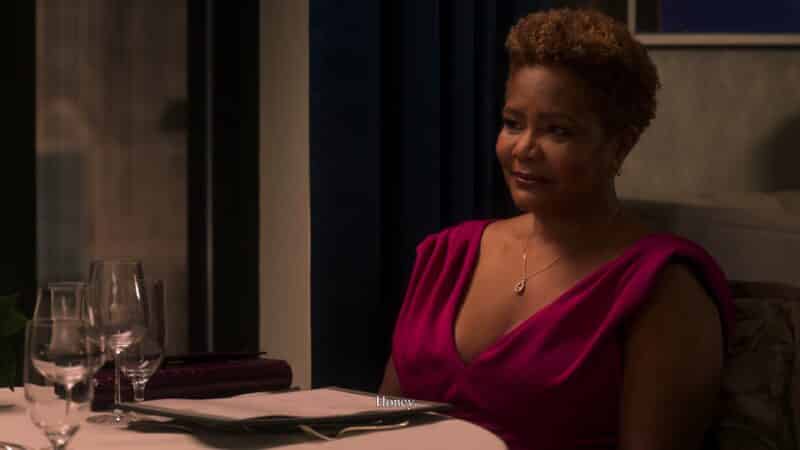 Mind you, she does get Whitney's friends together when they start acting a fool, but beyond that? It seems all Gwynn wanted was for her daughter to be successful and happy, and with Whitney accomplishing both, she wants to hear about the splendor. For while she is happily married, even after 33 years, there is no pretending that a majority of that time included Whitney. So the distance Whitney tries to keep is painful.
Things To Note | Question(s) Left Unanswered
New vocabulary word: Perfunctory – (of an action or gesture) carried out with a minimum of effort or reflection | Relating to how Gwynn regarding Whitney allowing her to participate in Whitney's wedding planning
Why is it Whitney only talks about Ella and Renee, and not Sondi, to her mother?
Collected Quote(s) & .Gifs
GRITS: Girls raised in the south.
— Ella
"Sis" is the most passive-aggressive, non-sisterly shit ever.
— Sondi
I go as far as you let me.
— Gwynn
Commentary/ Review
---
Community Rating:
---
Highlights
Gwynn and Whitney's Relationship
Gwynn is the first parent we've met of the girls, and she has set a precedent that will be hard to follow. For with Gwynn, it seems we are getting an evolved form of the parent we used to see on shows like this, especially with a comedic edge to it. We're reminded that characters can be unreliable narrators and are very much giving us their perspective. One that may not coincide with the character we meet, both when they are in public or in private.
Add in Gwynn is willing and able to get all the girls together, and I'd say Ms. Pinkins makes Gwynn the type of character you hope pops up once a season.
De'Andre Aziza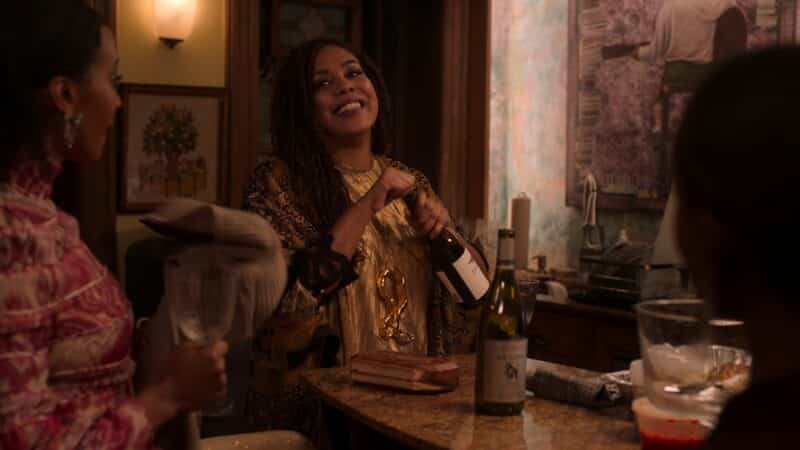 PLEASE LET PROFESSOR BAPTISTE BECOME SONDI'S NEW ADVISOR! I put that in all caps because, while De'Andre Aziza has done more than play Raqueletta Moss in the Netflix series She's Gotta Have It, there was also In The Moment, that role on SGHI made her one to watch for us. It's just the shows she was popping up in, we had no interest or knowledge of, and more often than not, it was for a short stint.
So with her popping up in this show, getting on Sondi's nerves, and doing it so deliciously, while also entertaining Ella with her wordplay? I'm hoping to the darkest Jesus she is sticking around beyond the two episodes IMDB has her listed for.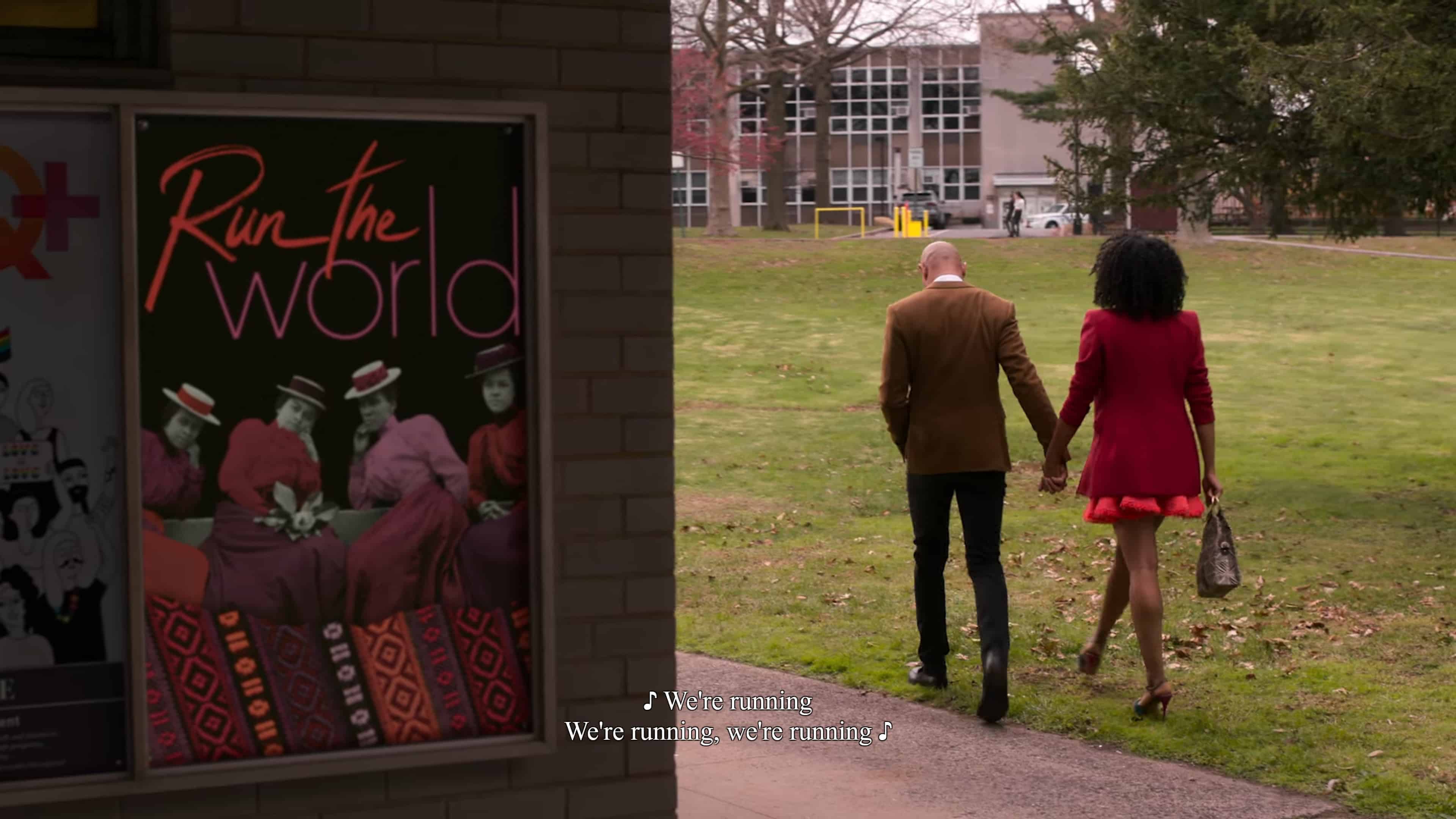 Run The World: Season 1/ Episode 5 – Recap/ Review (with Spoilers)
Trajectory: Plateau
New characters help keep things invigorating and considering they are Whitney's mother and a potential new mentor for Sondi? It gives viewers even more diverse depictions of Black women of all ages, beliefs, and occupations to be part of the conversation.
Highlights
Gwynn and Whitney's Relationship
De'Andre Aziza
---
Follow, Like, and Subscribe
Community Rating: 94% (1 votes)