As Ashley and Sean get their weekend visit with Miles, Rainey is reeling because she has early onset dementia and worries how much longer will she be lucid?
Aired (Starz)
April 21, 2023
Director(s)
Jess Wu Calder
Writer(s)
Rafael Casal, Daveed Diggs
Newly Noted Characters
Dauntes
Barry Brisco
Previously Noted Characters
Rainey
Helen Hunt
Ashley
Jasmine Cephas Jones
Sean
Atticus Woodward
Miles
Rafael Casal
Nancy
Margo Hall
Earl
Benjamin Earl Turner
Teena
Katlynn Simone
This content contains pertinent spoilers. Also, images and text in this post may contain affiliate links which, if a purchase is made from those sites, we may earn money or products from the company.
Recap
Featuring: Rainey, Ashley, Sean, Miles, Nancy, and Earl
It's finally the weekend when Ashley and Sean spend two nights with Miles, which leads to mixed emotions. For Miles, he loves seeing his family, but 48 hours aren't enough, and when you add the constant check-ins, including one at midnight? It's hard for him to get a taste of normalcy and then be forced to reckon with this little house as a bubble easily popped by his reality. As for Ashley? Her issue stems from Sean using the N-word and trying to navigate how, with a White man as her husband, to explain why he shouldn't say that word, at least for seven more years.
Switching to Rainey, with her badly affected by not having access to Miles and her dementia being a lurking shadow, she is trying to figure out how to cope. Nancy, Janelle's mom, pushes her to join a group, but being a White woman complaining amongst a bunch of Black women, it doesn't sit right for Rainey. Plus, it is in a church, and with her not liking organized religion all that much, she feels alone more than ever.
Thankfully, while sitting outside said church, maybe looking for a sign, Earl steps out after dropping off some food and gives Rainey the words and insight to understand how God can be what you want or need him to be. With that, while Rainey doesn't get the amount of relief she may want, or need, she at least has a connection to something that makes her struggle feel a little less lonely.
Other Noteworthy Information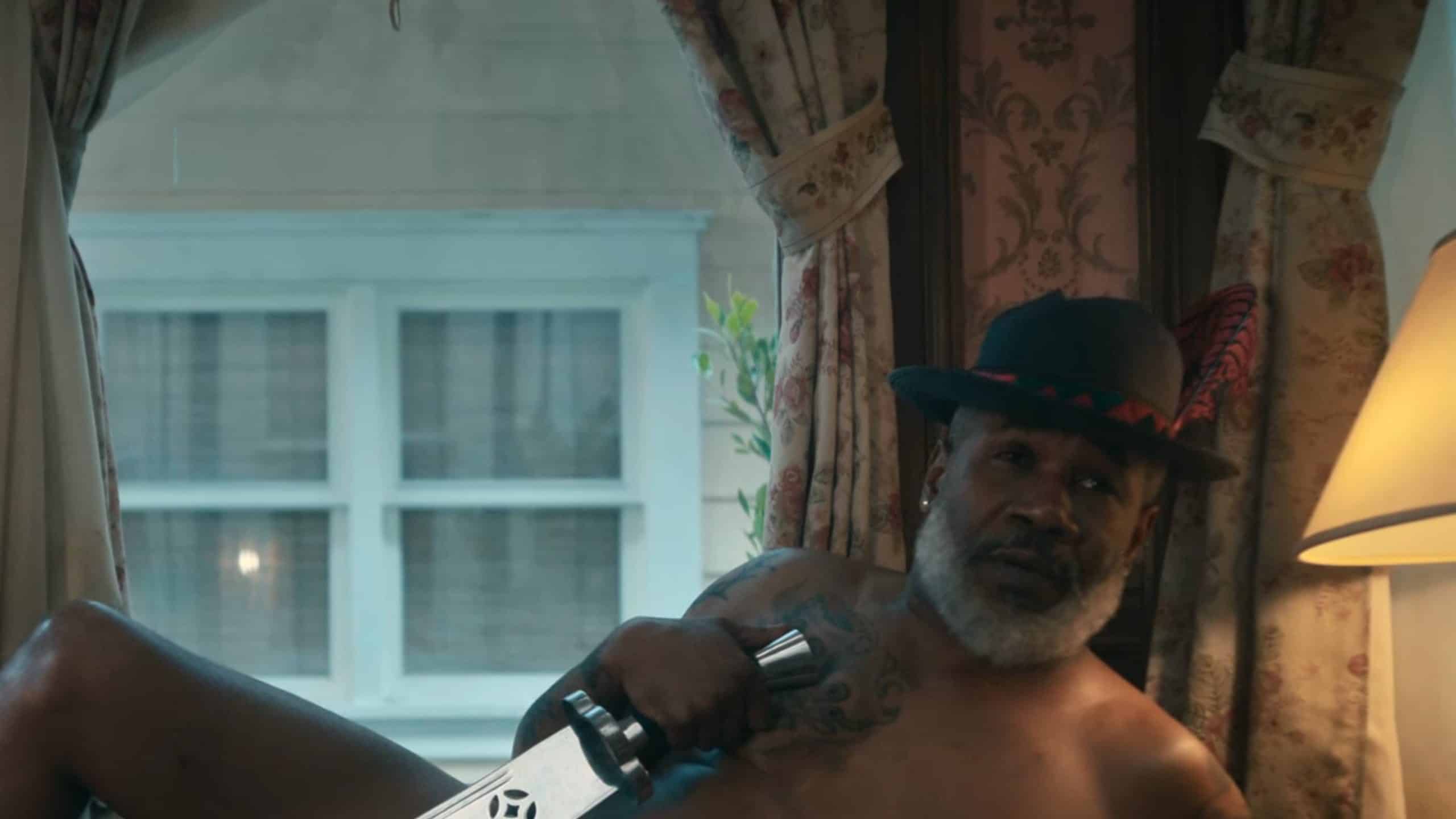 Ashley and Teena share a moment since they so happen to pick the same weekends to see their husbands.
We meet Collin and Janelle's dad, Dauntes, while Rainey and Nancy are trying to relax by painting him.
Things To Note
Question(s) Left Unanswered
Why did Nancy and Dauntes break up? Did they ever cover that?
Will we ever see Collin on this show? Daveed Diggs is involved beyond being an executive producer, so why not show up? I would say he could be recast like Sean was, but that might not be acceptable.
What makes 14 the year Sean can potentially use the N-word?
What Could Happen Next
Rainey advocating for herself harder to see Miles
Sean presenting Ashley with more circumstances where she has to explain how the world is outside this pseudo-progressive bubble Rainey and her, to a point, try to keep him in
Miles eventually getting out based on a technicality or overpopulation
Review
---
Community Rating:
---
Notable Performances or Moments
Earl's Approach To God
Conversations about the N-word are a focus in the episode, and it was a bit shocking to hear Earl compare God to the N-word, but you get it. For Black Americans, while there likely were Christians before they were enslaved, a notable amount of local customs, including religion, were stripped from them. But, when dealing with horrific conditions, you have to have faith in something, and people aren't the best option.
But, reckoning with the idea of a religion being forced on you as the one passed down in your family is bastardized is a lot to reconcile. Never mind, grow to accept and use to create community. So, while initially a shock, Earl's dialog makes sense. Hence a clip of it being linked above.
The Performance Piece Summarizing The Sordid Parts Of Being Black In America
We're coming to accept and enjoy "Blindspotting" because it brings the theater to television. It allows people who may not have seen Alvin Ailey, the Harlem Dance Troupe, or just Black people on stage, outside of singers performing music from their albums, a chance to see what else the stage has to offer.
In the case of Sean, in the explanation of what systematic racism was, through imagery, we got slavery, sharecropping, Jim Crow, and modern police brutality wrapped up in an artistic piece. One that allows for a sense of brutality, without being graphic. As well as being artistic, but not to the point of coming off pretentious or just made for the people who can afford $100+ tickets to sit in the mezzanine.
Highlights
Miles And The Bitter Taste Of Normalcy
While it can be considered a gift, in a loose form of the term, it can also be a bit of a punishment to get a taste of normalcy for 48 hours with a loved one or family. Yes, it could help with re-acclimation in the long run, but between the counts throughout the night and the limited ability to have these opportunities? As much as it is an incentive, it also double downs on the punishment.
Because you did what you did, you can't have this experience as part of your reality. Instead, you get it once every three months, and that is if you behave. Which with how some prisons are, correctional officers could easily use this privilege to exploit prisoners or wield control beyond what they need for everyone's safety. And while this isn't to say a correctional officer is taking advantage of Miles, no matter how you look at it, the tease of normalcy for 48 hours, which includes having sex with a woman, to then be stuck with nothing but guys again? It's hard to say what level of cruelty should this be seen as?
[ninja_tables id="59307″]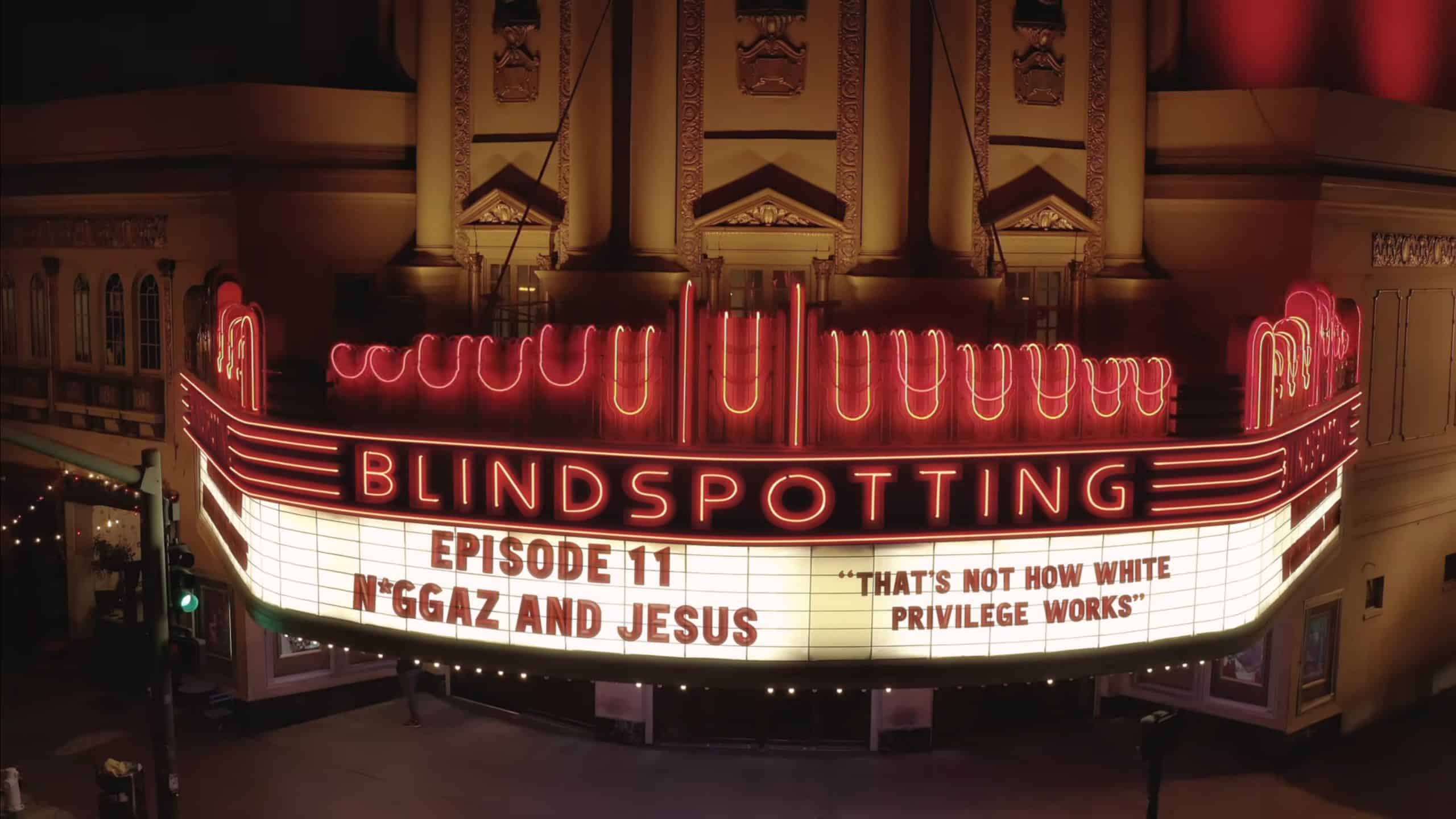 Blindspotting: Season 2/ Episode 3 "N*ggaz and Jesus" – Recap/ Review (with Spoilers)
Overall
"Blindspotting" fills a niche you didn't know existed and currently waves the flag for those who want more from shows about the Black American experience that focus on more than reasons to laugh to keep from crying.