Reasonable Doubt: Season 1/ Episode 6 – Recap/ Review (with Spoilers)
As Brayden's trial begins, he will increasingly need to worry about the people closest to him due to what they are hiding and how they could make things worse.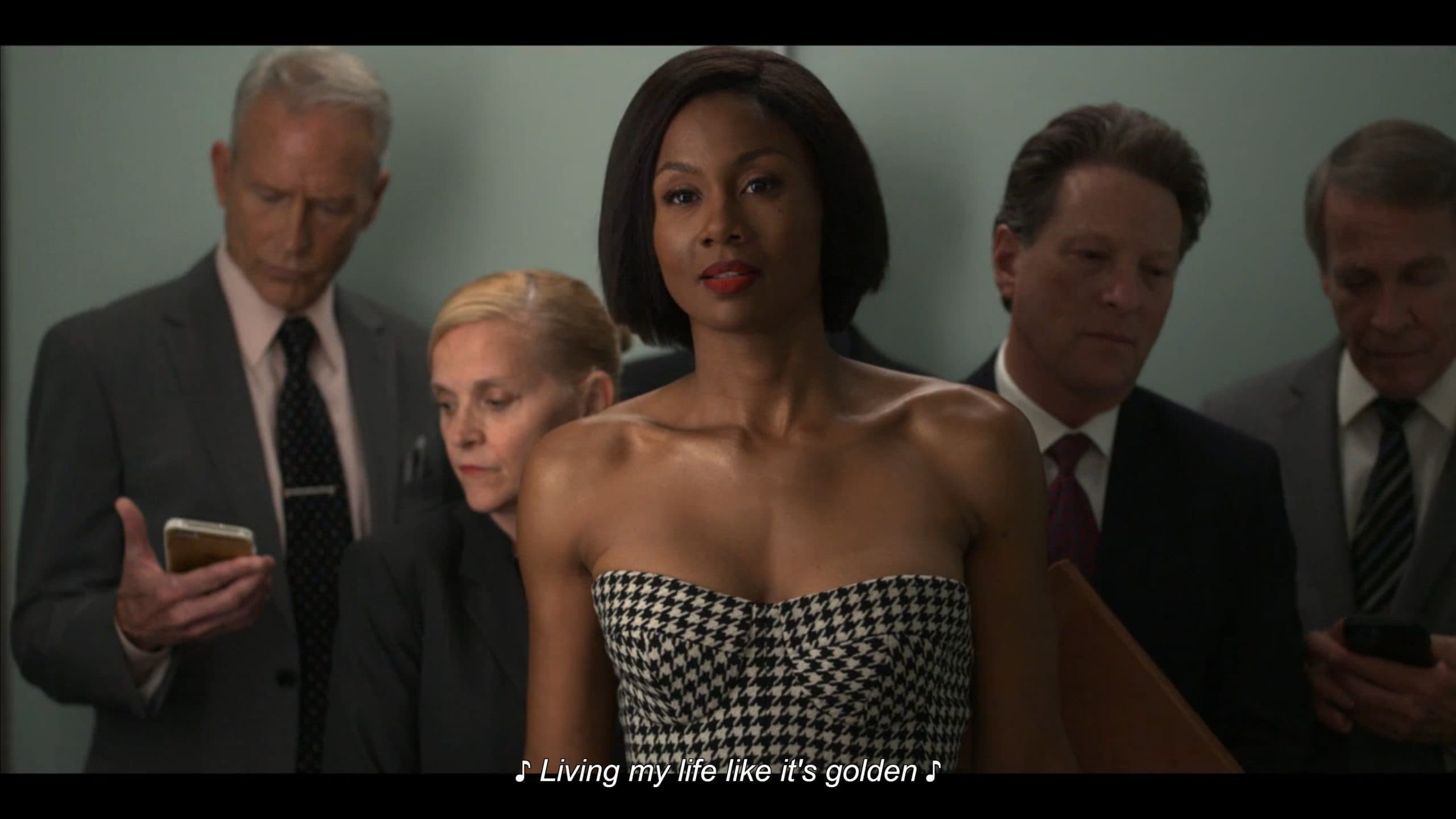 As Brayden's trial begins, he will increasingly need to worry about the people closest to him due to what they are hiding and how they could make things worse.
| | |
| --- | --- |
| Aired (Hulu) | 10/25/2022 |
| Episode Title | Renegade |
| Director(s) | Julie Dash |
| Writer(s) | Loy A. Webb |
This content contains pertinent spoilers. Also, images and text in this post may contain affiliate links which, if a purchase is made from those sites, we may earn money or products from the company.
Recap
So, What Are We, What Can We Become? – Damon, Lewis, Jax, Mama Lu, Brayden
Damon is growing closer to Jax, even having sex on her kitchen counter, which has Jax in a rather good mood. Add in the first few witness interrogations of Brayden's trial going well? Jax is on a high. The kind which has her be nice to Lewis, and when he reports this to Mama Lu, like she is his mother, she is excited and thinks the two can reconcile.
But when she realizes it isn't him, she tampers her feelings. Just like Damon does when he realizes he is more looked at as a means for fun, laughter, and a good time. That Jax isn't trying to put any weight on their relationship.
By Any Means – Sarah, Daniel, Jax, Ryan, Mike, Theo, Brayden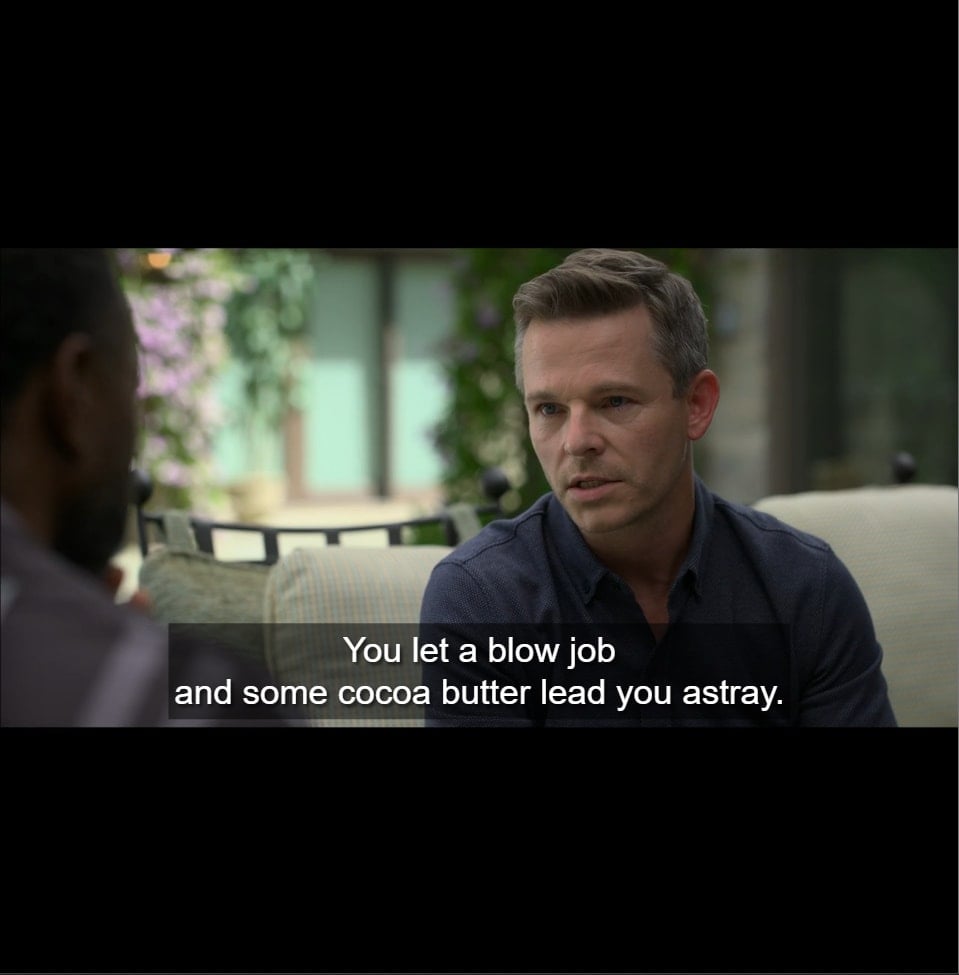 Whether it is Sarah getting medical records Daniel can't get because of HIPPA, discrediting people on the stand, whatever, Jax is doing well in the early part of Brayden's trial. However, things begin to go south quickly. How? Mike using Jax going after Ryan's mental health against her. Add in Ryan providing a voicemail of Khaleesha's final moments? It diminishes Jax's defense.
That isn't the end of Brayden's troubles, though. Sarah decides to have sex, or mess around with Ryan, as a means of revenge, and Theo undermines him and seeks out buyers for Clout.
25 Years And Things Are The Same – Jax, JT, Shanelle
It's time for Jax and her friends to go to their high school reunion, and while, initially, it was supposed to be the girls, Shanelle decides to push JT to come and take the spotlight. She pays for that. Yes, during the reunion, she is big shit, but afterwards? JT being shown off to a majority white audience rubbed him the wrong way, and he wants Shanelle to know that. This led to a huge argument that, luckily for her, no one saw, since JT was originally going to leave her in the parking lot.
Things To Note
Question(s) Left Unanswered
Where was Theo the night of the murder?
What Could Happen Next
We meet Khaleesha's assistant, who has been strangely absent thus far
Review
---
Community Rating:
---
Highlights
The Whodunit Element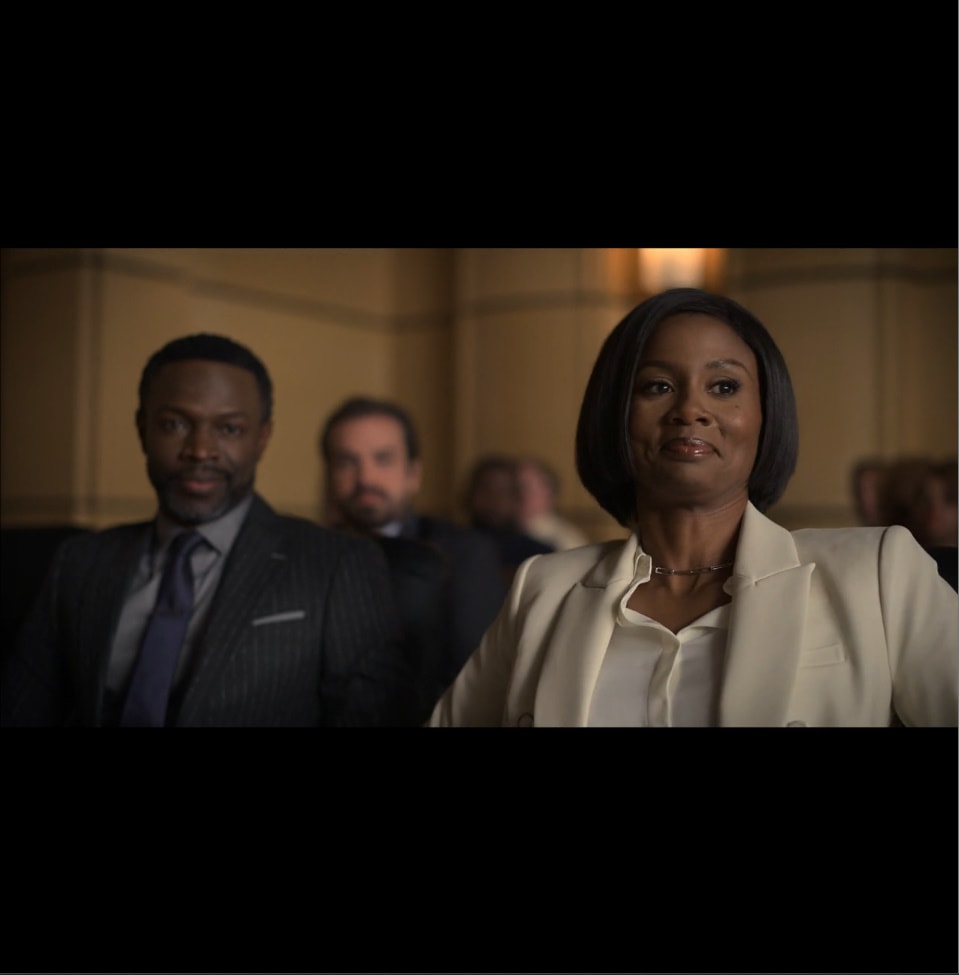 I won't pretend like the mystery is written to the point of wanting to put up a corkboard and use red string to plot all the plots and evidence. However, Brayden's murder case is heating up. It's still very much lukewarm and doesn't give us a sense of time being limited or a notable number of suspects, but you can see, slowly but surely, there is an investment there.
The only question is, will this trial end in the first season or spill into the second?
On The Fence
Sarah
Sarah having her own desires for this case to turn out a certain way was one thing, especially since those e-mails could make her a suspect. Her sucking off or having sex with Ryan just elicits an epic eye roll since that seems like something more for the sake of drama than you imagining a woman like her, for unspoken revenge, would cheat on her husband.
Jax's Romantic Relationships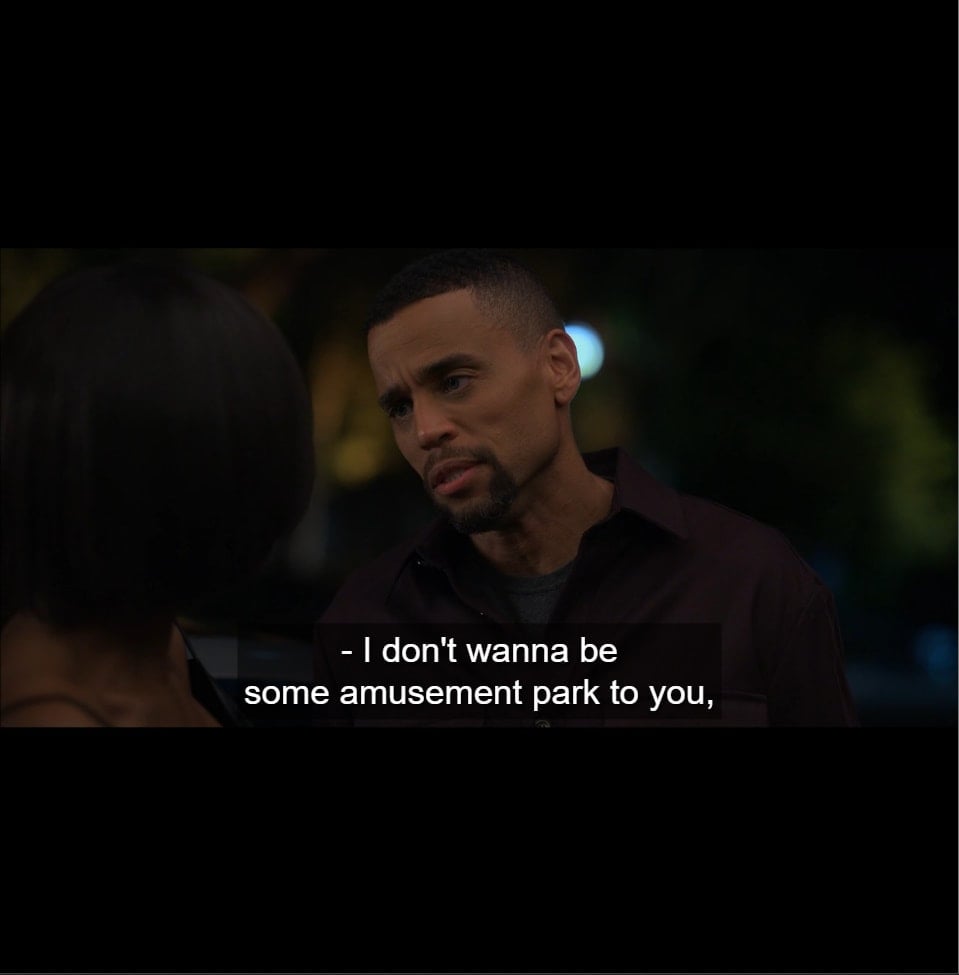 While Damon and Jax have chemistry, and Lewis and Jax have children, neither relationship offers all that much. Damon and Jax's sex scene is the same kind of sex scene you see on any show that isn't on network TV but isn't trying to veer toward softcore porn. It's a lot of heavy breathing, maybe a little skin, but never enough to get you hot and bothered.
And outside the sex, Damon talks one hell of a game and backs it up. But Jax increasingly has far more interesting things going on than her romantic life. In fact, it is starting to come off like her being in a situationship; having what should be seen as hot and envy-inducing sex is an obligation. Like that is part of the formula, and while "Reasonable Doubt" does want to stray, in terms of how it presents a Black woman, when it comes to everything else? The idea is, why reinvent the wheel?
Shanelle and JT Drama
Like Jax's relationship drama, Shanelle's is something which doesn't add much to the show. But, what sucks for Shanelle is that her drama with JT is part of the core of her character – if not all she has to offer as an individual. She doesn't have a notable job in the mental health field, doesn't give the show queer representation like Autumn, or even seems close to Jax. Shanelle is JT's wife, who he cheats on and wants to be Jax's best friend, but Jax seemingly just uses her, perhaps for whatever clout JT has.
It's a shame really.
[ninja_tables id="70201″]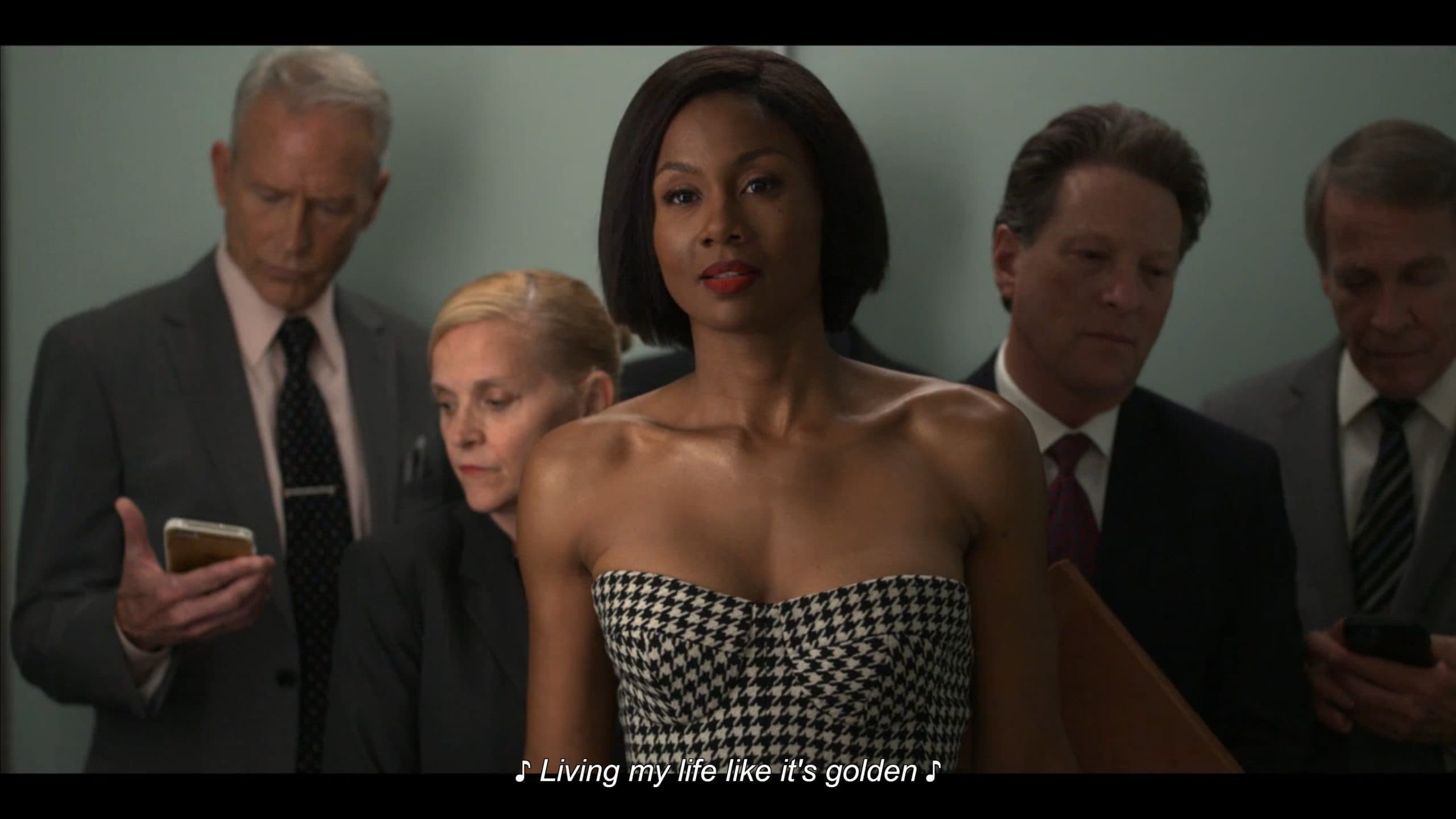 Reasonable Doubt: Season 1/ Episode 6 – Recap/ Review (with Spoilers)
Overall
While the murder trial is slowly, but surely, starting to build itself up into a notable feature, one could submit a lot of the rest that "Reasonable Doubt" is offering is losing its luster.
Highlights
The Whodunit Element
Disputable
Shanelle and JT Drama
Jax's Romantic Relationships
Sarah
---
Follow, Like, and Subscribe
Community Rating: 0.00% (0) - No Community Ratings Submitted (Add Yours Below)