Ready To Love: Season 9/ Episode 2 – Recap and Review
While potential couples begin to form, a handful of cast members get into some drama as jealousy and defending their crush's honor lead to flare-ups.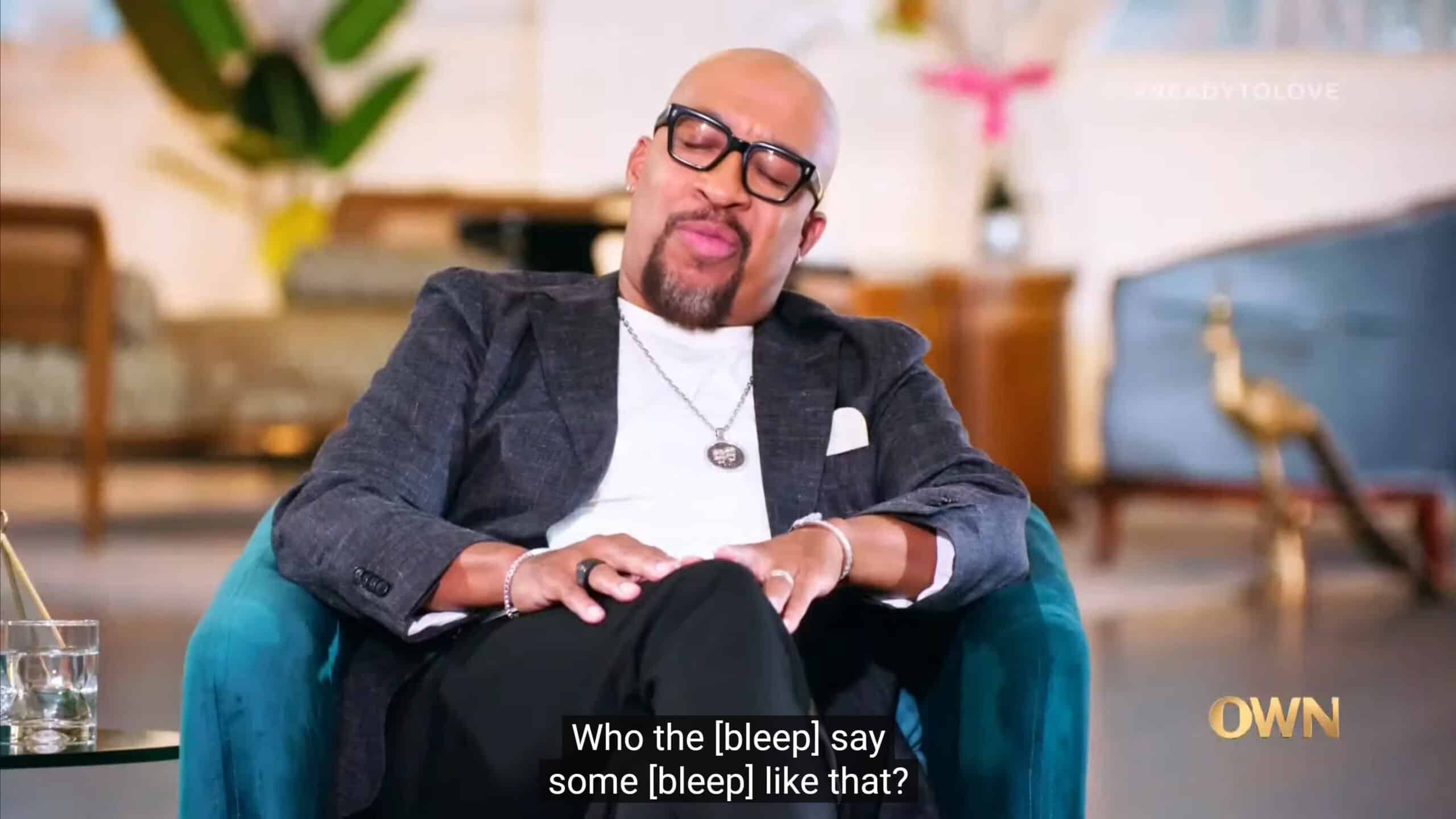 General Information
This section Includes information about the Director, Writer, and Cast.
| | |
| --- | --- |
| Episode Title | It's Getting Thot In Here |
| Release Date (OWN) | July 14, 2023 |
Plot Recap
This content contains pertinent spoilers. Also, images and text in this post may contain affiliate links. If a purchase is made from those sites, we may earn money or products from the company.
I Think I'm In Love…. Again – Keyra, Janelle, Red, Taquilla, Habibi, Sierra, Herbert, Jessica, Chris, Aries, Quinton, Lee, Eunik, Marvin
While I won't say there are clear end-game couples, people are putting in the work. Janelle and Red spend some time together, and apparently, Quinton and her have good chats, and Herbert is still in the running for her heart. But, unfortunately for her, Keyra has a feigned interest in Red, Quinton is in high demand, and Herbert has some fans too. Quinton has Aries interested in him, as well as Lee, and Herbert? Sierra has really bonded with him.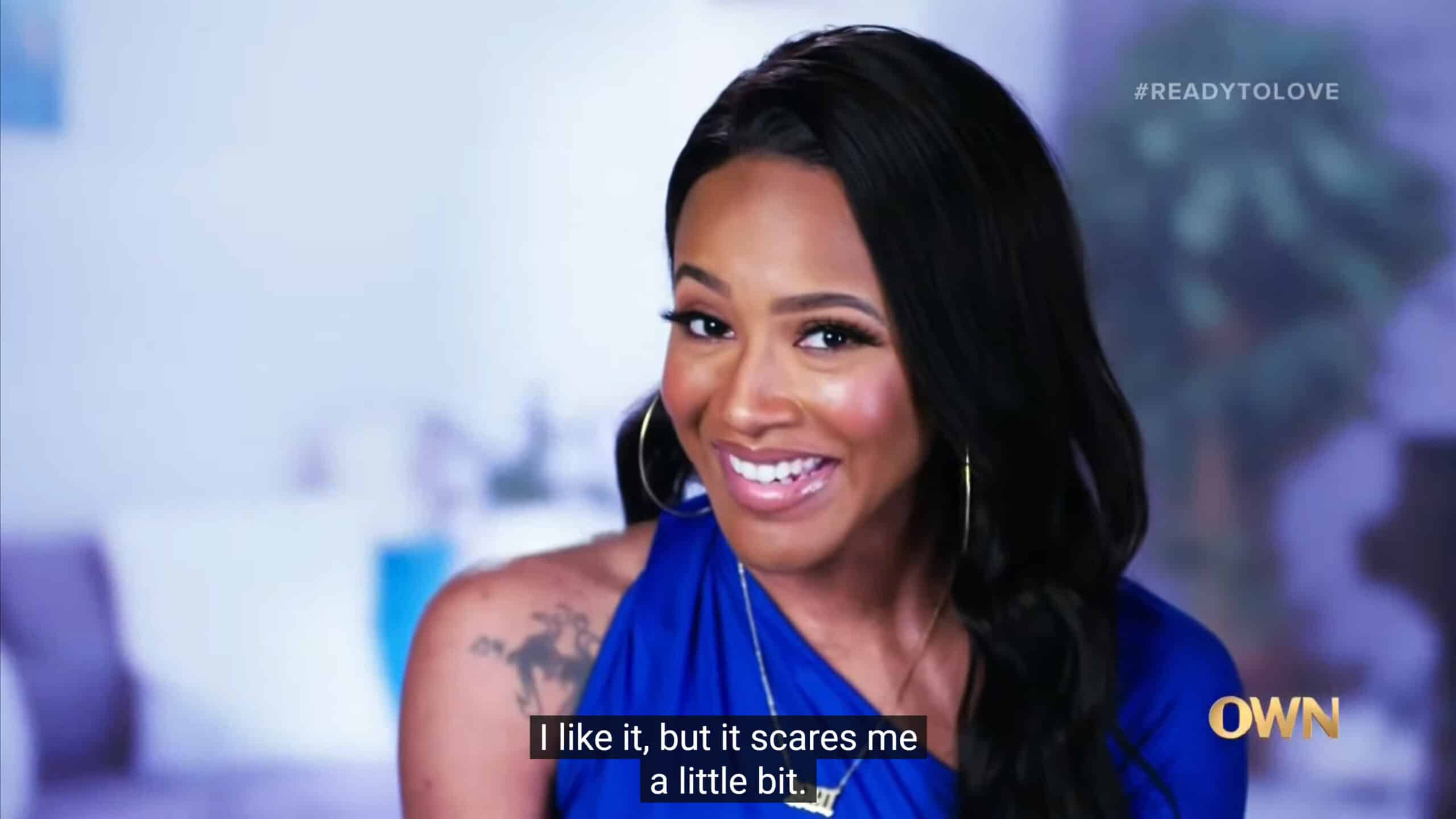 As for the others? Chris and Jessica are close. Also, Marvin has Eunik thinking lustful thoughts and some of the ladies curious, leaving the only ones not competing for someone being Taquilla and Habibi, who seem to get one another.
I Said What I Said – Taquilla, Janelle, Keyra, Quinton, Red, Eunik
Janelle finds herself in the middle of a few spats in this episode. The first was in the form of her vs. Keyra over Red's attention. They were on a group date, and Red getting too chummy with Keyra led to Janelle making it clear she likes Red through some jealous and admittedly petty comments. Be it about Keyra's age, her bag being fake, and the funny thing is, while Keyra talked like she liked Red, she said she thought he was for the streets during the elimination! Still enjoyed his company, but damn near co-signed Eunik's whole thot comment.
Which, by the way, is not something he could let go of. He confronted her about it, and with her doubling down, he decided to insult her, and now she is ready to poison the well. She isn't alone in planting seeds, however. Keyra, with a co-sign from Taquilla, push the narrative that Quinton isn't into Black women and through footage we see, it seems he felt none of the women are his type during the mixer. There is even an accusation he only likes White women, and the only reason he might be chatting up Keyra is because her personality is akin to a White woman in her mind.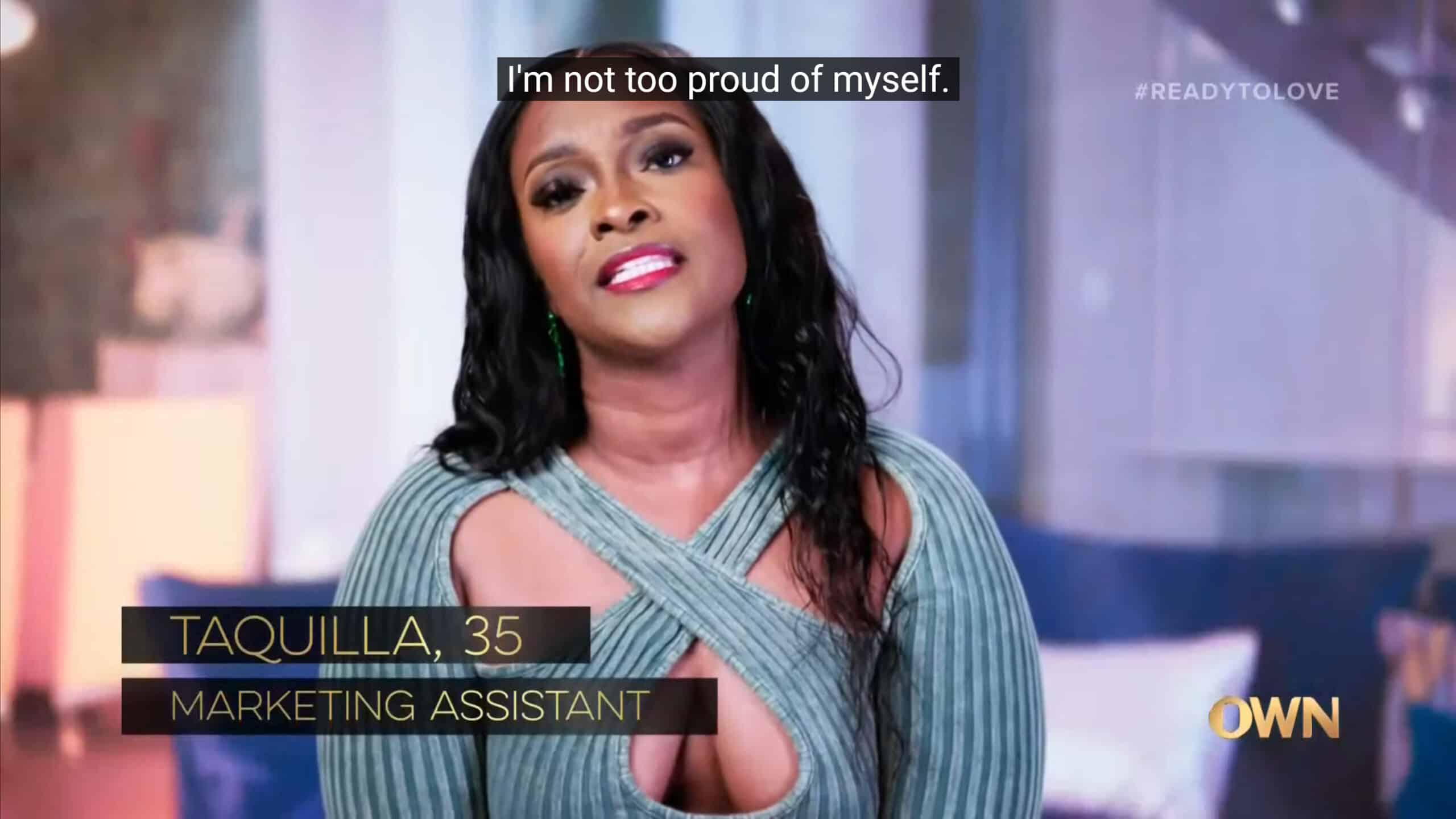 Janelle shuts that down alongside Aries and Lee, and you can tell Janelle and Keyra are going to have issues. But, the one who really comes out of pocket is Taquilla, and damn if Taquilla didn't seem like she was ready to fight and had to be escorted off stage for a moment.
Too Boring vs. Too Reckless – Habibi, Red
So the issue when it comes to Red and Habibi is that they exist in extremes. Habibi is honest and open, but his mouth is reckless, and his level of honesty, while appreciated, causes a crimson wave of red flags. Red? Despite being a DJ and comedian, the issue with him is he is boring.
However, it's still early on, so the ladies don't have tough decisions yet. They can get rid of the people with the baggage, who are still too aggressive, vulgar, or weird, and that is why Habibi gets the boot.
Other Noteworthy Information
Next Woman To Be Eliminated: I imagine it will be Taquilla as the next eliminated, with Eunik likely in the bottom two if Red has his way. However, between the two, Taquilla likely is to be kicked since the men have better options, and I can imagine Janelle, maybe others, bringing up what happened during the elimination and that raising potential red flags for the men – even if it was to defend someone she liked.
Next Man To Be Eliminated: Marvin will definitely be one, based on the way the ladies talked about him, and I can imagine Maurier being at the bottom.
Final Couple(s): I feel like Janelle is going to end up with someone, alongside Quinton ending up with someone, but I'm unsure if we'll get a third couple.
Review
---
Community Rating:
---
Notable Performances or Moments
Janelle Always Ready For A Fight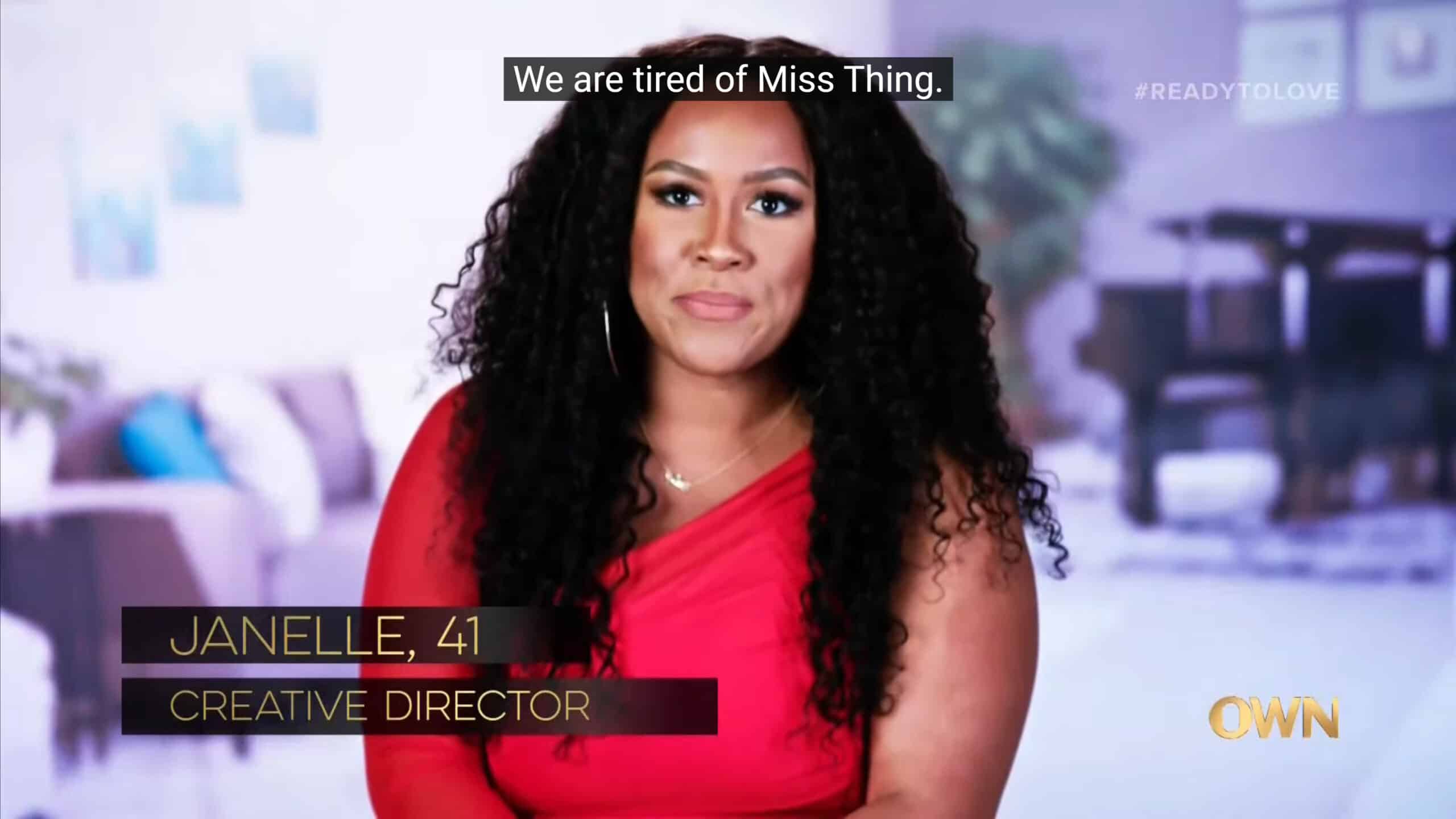 Janelle may very well present us the best of both worlds. I believe she is looking for love, but at the same time, she also has no issue entertaining viewers. For whether it was the shade, the complete overcast she threw at Keyra throughout the group date the two were on, or how she and Taquilla had a back and forth? I'm not saying she starts every altercation, but she somehow comes out on top, and it's rather comical.
On The Fence
Tommy Still Not Doing Much When Things Escalate
To be fair, what can Tommy really do? He isn't going to get between two people and potentially get injured, never mind if women are fighting? I don't think he wants to potentially touch or harm someone in a way that could get him in trouble. However, there is still something about his Willy Wonka way of feigning a "Stop. Don't" that is comical but frustrating.
I would even add that when it comes to the whole thot thing, Tommy could have said something to Eunik to help her understand that comment was offensive. Tommy himself is a comedian and a host, and while he may not DJ, he shares a lot with Red, outside of him being more prominent in the industry and also married. Yet, that went unchecked, and, as usual, when there is a need to step up to course correct the small things, they aren't noted, and only when big moments happen do you get some form of a reaction.
FAQs
For More, Check Out The Character Guide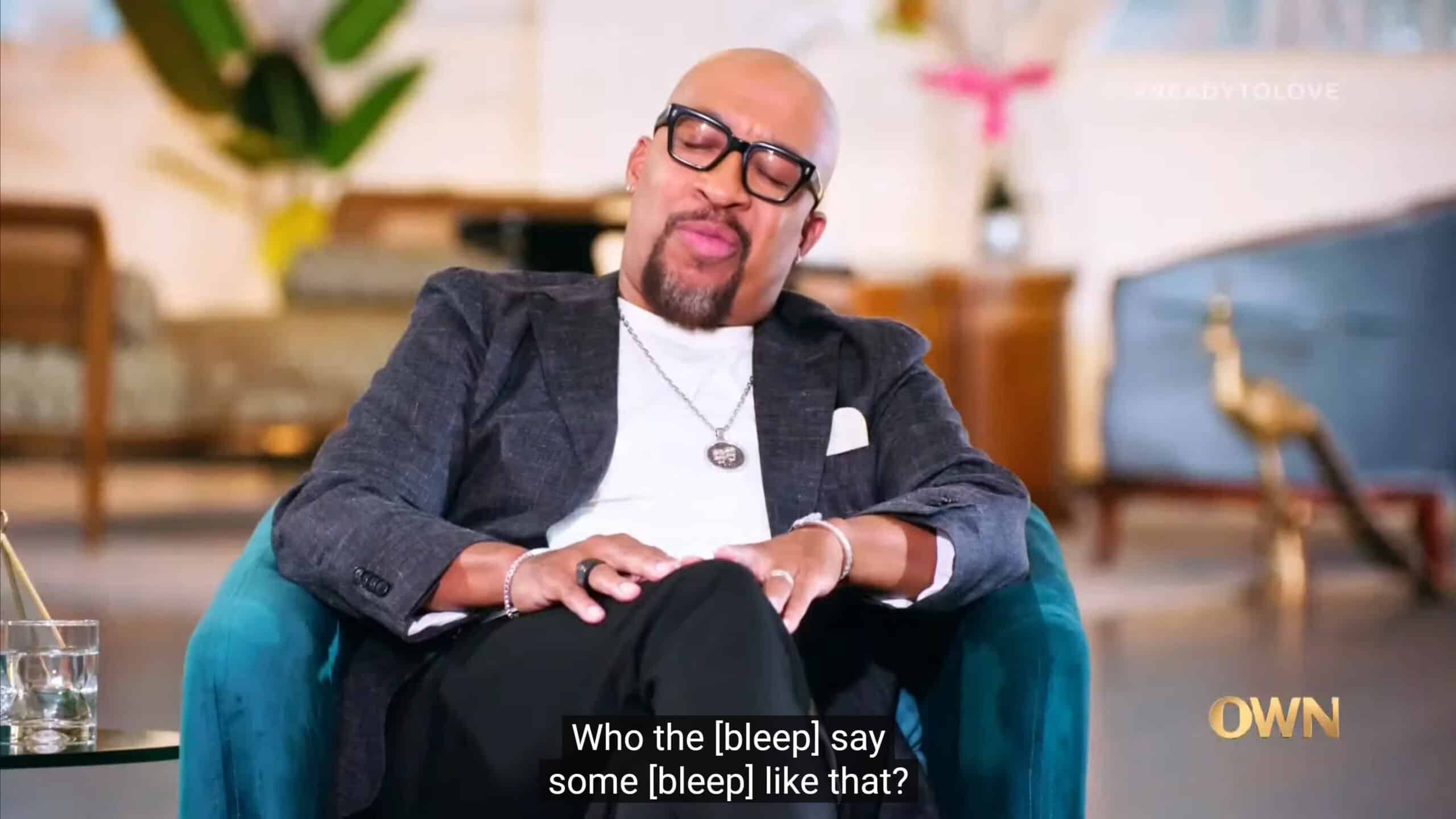 Ready To Love: Season 9/ Episode 2 – Recap and Review
Overall
Can "Ready To Love" deliver both the drama reality television and competition shows are known for, while giving us a sense of Black love after 30? The balance is delicate and hard to pull off, but more than ever, it seems an effort is being made.
Janelle Always Ready For A Fight
85
Tommy Still Not Doing Much When Things Escalate
77
Highlights
Janelle Always Ready For A Fight
Disputable
Tommy Still Not Doing Much When Things Escalate
---
Follow, Like, and Subscribe
Community Rating: 0.00% (0) - No Community Ratings Submitted (Add Yours Below)