Ready To Love: Season 8/ Episode 1 "16 Sexy Singles" (Premiere) – Recap/ Review (with Spoilers)
"Ready To Love" returns with its 8th group, and a major precedent puts all the men and women on notice.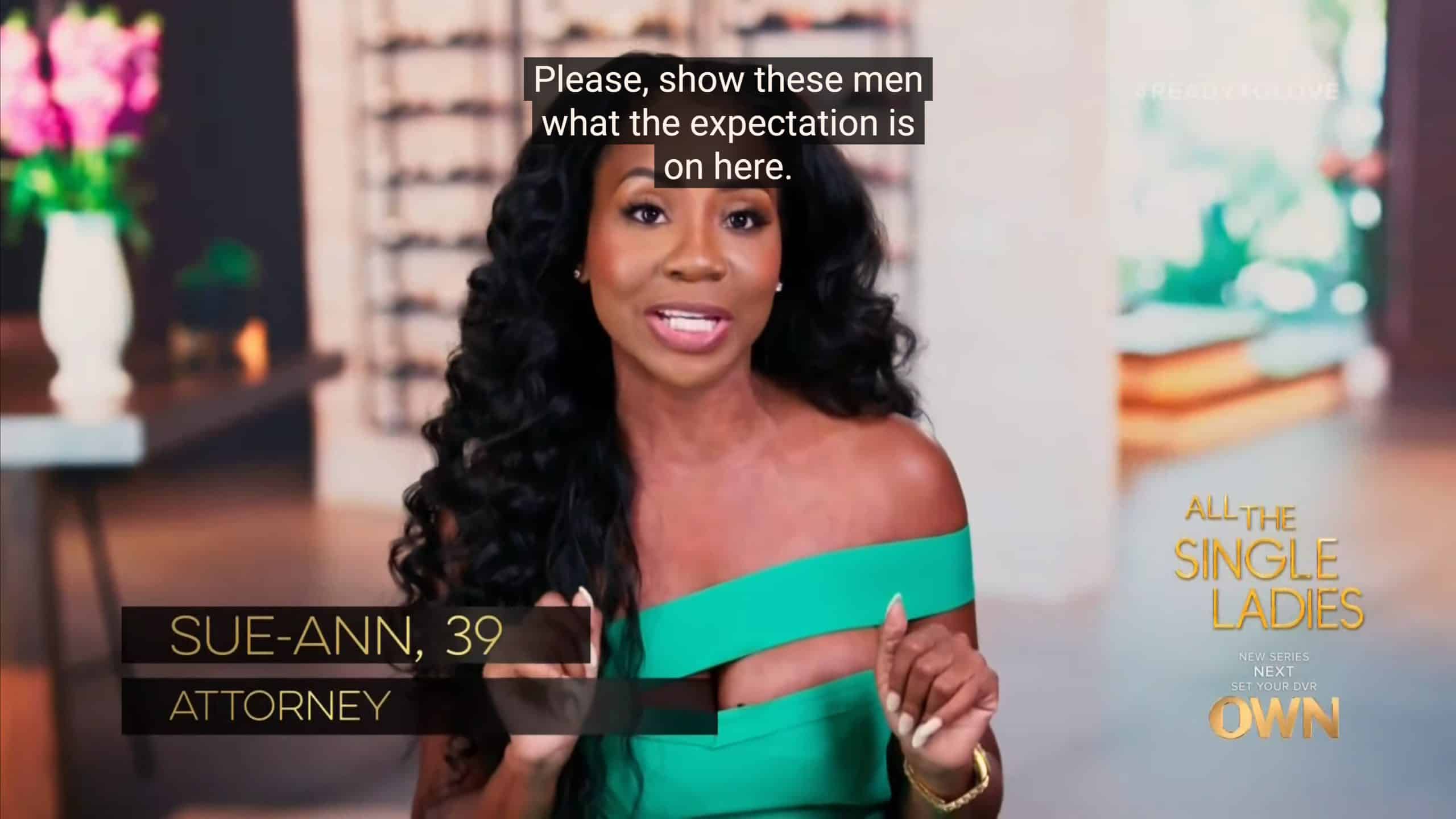 "Ready To Love" returns with its 8th group, and a major precedent puts all the men and women on notice.
Aired (OWN)
January 6, 2023
Episode Title
16 Sexy Singles
Director(s)
To Be Determined
Writer(s)
N/A
Noted Characters
Himself
Lyndon
Herself
Morgan
Himself
Bluu
Himself
DeMario
Herself
Marcia
Himself
Anthony
Himself
Blake
Herself
Mercedes
Herself
Corveya
Himself
Andre
Herself
Jeffri
Himself
Dre
Himself
Natasha
Herself
Zee
Herself
Sue-Ann
Herself
Tony
Recap
This content contains pertinent spoilers. Also, images and text in this post may contain affiliate links which, if a purchase is made from those sites, we may earn money or products from the company.
Initial Connections – Lyndon, Morgan, Bluu, Marcia, Demario, Anthony, Mercedes, Corveya, Blake, Jeffri, Andre, Zee
From twenty to sixteen, since "Ready To Love" is always trying to mix things up, in minor ways, we meet the new singles, and many seem to have potential connections going from the start. Lyndon and Bluu like Mercedes, who shares with Corveya being the youngest in the group at 31. Corveya gets along well with DeMario, since they are both into fashion and because she likes DeMario being open about going to therapy.
Anthony likes Morgan, since they are both strongly into their Christian faith. Blake and Jeffri share a moment when they feel like they can look at each other and be in agreement, but Jeffri also likes Andre since his accent and humor are appealing. As for Zee? While she likes the popular DeMario and appreciates him opening up about his sister and family, it seems there may not be reciprocity. Mainly since both like to be the alpha in the relationship, and that can be a problem.
Setting A Precedent – Symone, Rashid
"Ready To Love," throughout 8 seasons, has had over 100 single people walk in, and while many made it to the end, proposals, marriages, and full families, are few. But, Symone and Rashid make a return, and after mingling and giving advice, Rashid proposes. Which sets a precedent for the men and leads some women to expect nothing less by the end of the journey.
You Gets No Love – Dre, Natasha, Zee, Blake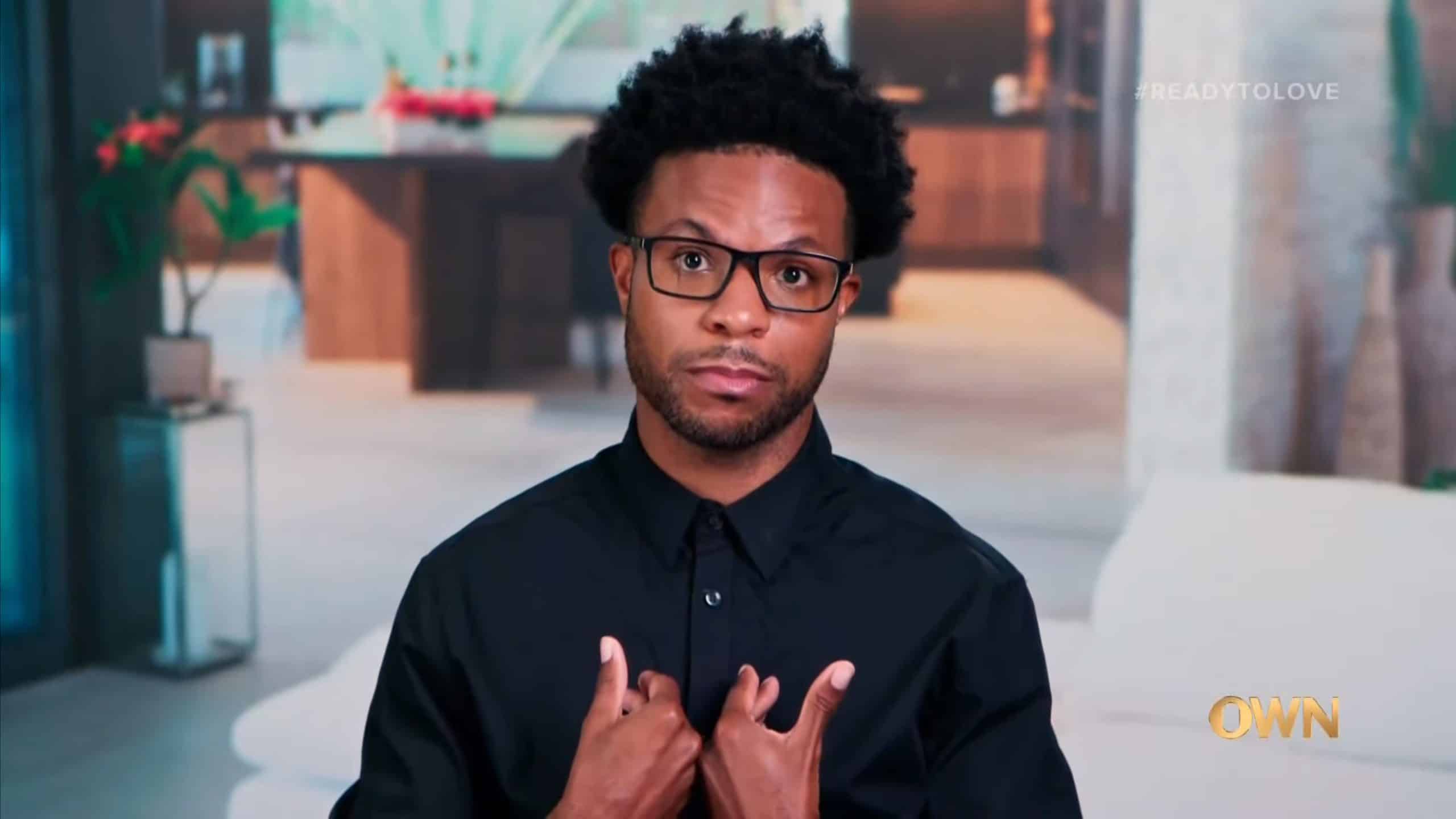 While "Ready To Love" likes to throw in someone who isn't tall, who isn't a football player or basketball player build, maybe isn't thin, or has an hourglass shape, it's rare for that person to make it far. Case in point, Dre. He is shorter than a good portion of the women, while they are in heels, and though his personality is lovely, they can't get past his height. He shares the bottom two with Blake, who has the height, and maybe is as charming, but his main sin is not wanting more kids and making it seem children are broken if they come from single-parent homes.
As for the ladies? Zee gets the dreaded "Homegirl vibes" label, and Natasha? It seems most don't see any depth when it comes to possibly being with her. But, despite the label of death and Natasha not being interesting to the men, this isn't a double-elimination episode. Only one goes home.
So, who between the men and the women are considered "Not ready to love?" Dre and Natasha.
Things To Note
What Could Happen Next
Next Eliminated (Men): Likely Blake due to not wanting kids. It seems most of the women want kids, and that could be a deal breaker
Next Eliminated (Women): Marcia wasn't mentioned in the like or dislike category, so I feel that with Zee stepping it up, Marcia may end up at least in the bottom two
End Game Couples: DeMario and Corveya, Anthony and Morgan, and I'm not sure about a third yet
Review
---
Community Rating:
---
Highlights
Symone and Rashid Are Engaged!
When it comes to "Ready To Love," we'd like to think, like many of the shows on OWN, it is supposed to give you a real sense of what it means to be Black in America, with diverse perspectives. But for "Ready To Love" specifically, what it can be like to date no matter if you look like Corveya, DeMario, Blake, Marcia, or whoever. Never mind, if you are a Type-A personality like Zee or someone who is more chill like Dre.
The idea here is, as shown by its former 9 PM sister show, "Black Love," that love is possible to find and keep at all ages, with another Black person. Now, have we seen a lot of that come out of "Ready To Love?" Not really. Follow-ups and updates aren't a norm on the show, even though some from past seasons are together. Like, for example, Joi and Clifton are engaged and joining "Love & Marriage D.C."
But, as for people showing up and being clear examples of the journey can be worth it, and while the process can be daunting, you can find love? We saw Liz and Jason in a past season, but they broke up. So it seems to follow that up, we got Symone and Rashid from "Last Resort," aka season 3, and luckily they are not only together but now engaged after a year and a half of dating and a year of being exclusive.
Note: Season 3 came out at the beginning of 2021.
On The Fence
Diversity Is Not For "Ready To Love"
"Ready To Love" pushes people to step outside their usual preference and question if maybe that is why they haven't found love. Sadly, that doesn't come until the middle of the season, so people like Dre are usually cut off before their personality is allowed to compensate for what may not be someone's go-to. But anyone who has watched this long enough knows the deal. If you are a heavyset woman, your chances dip significantly. If you are a teddy bear-looking man, who doesn't have a football player build? It's a chop.
So while you have to appreciate that casting throws in someone who is a bit of a wild card, it seems "Ready To Love" continues to set that person up for failure by not drawing people open-minded or who may like their type of person.
No Real Instant Hooks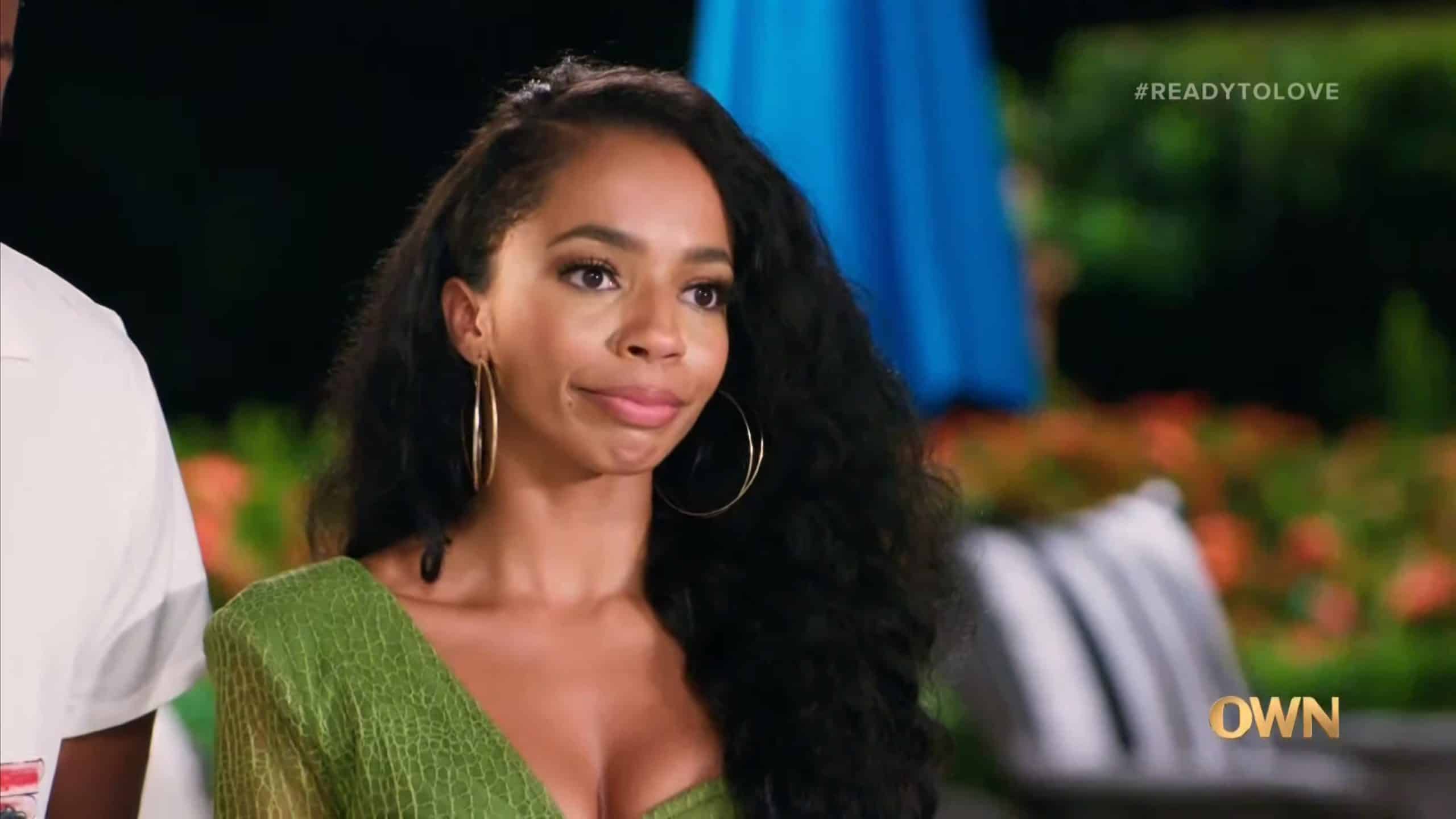 Season 8 doesn't necessarily start with any couples or individuals who are major hooks. Yes, we have some strong personalities in Blake, Jeffri, who gives Kardashian vibes, Corveya, who the producers seem to love to get the take of, and DeMario opening up was notable. But, no one pops as an individual, and we don't get that instant chemistry we've seen in the past.
In some ways, that could be a good thing. A lot of people get tripped up because they latch onto one person, only to find out that person has options and they are just waiting on the bench. Also, not having someone with a dominating personality in the season means you can focus less on the reality TV drama and more on the lessons that can be learned from people trying to find and secure love.
It's hard to say how this season may go, even though love triangle drama is clearly ahead. But, whether we may get more than people trying to insult each other or verbal altercations is a hope, if not a goal.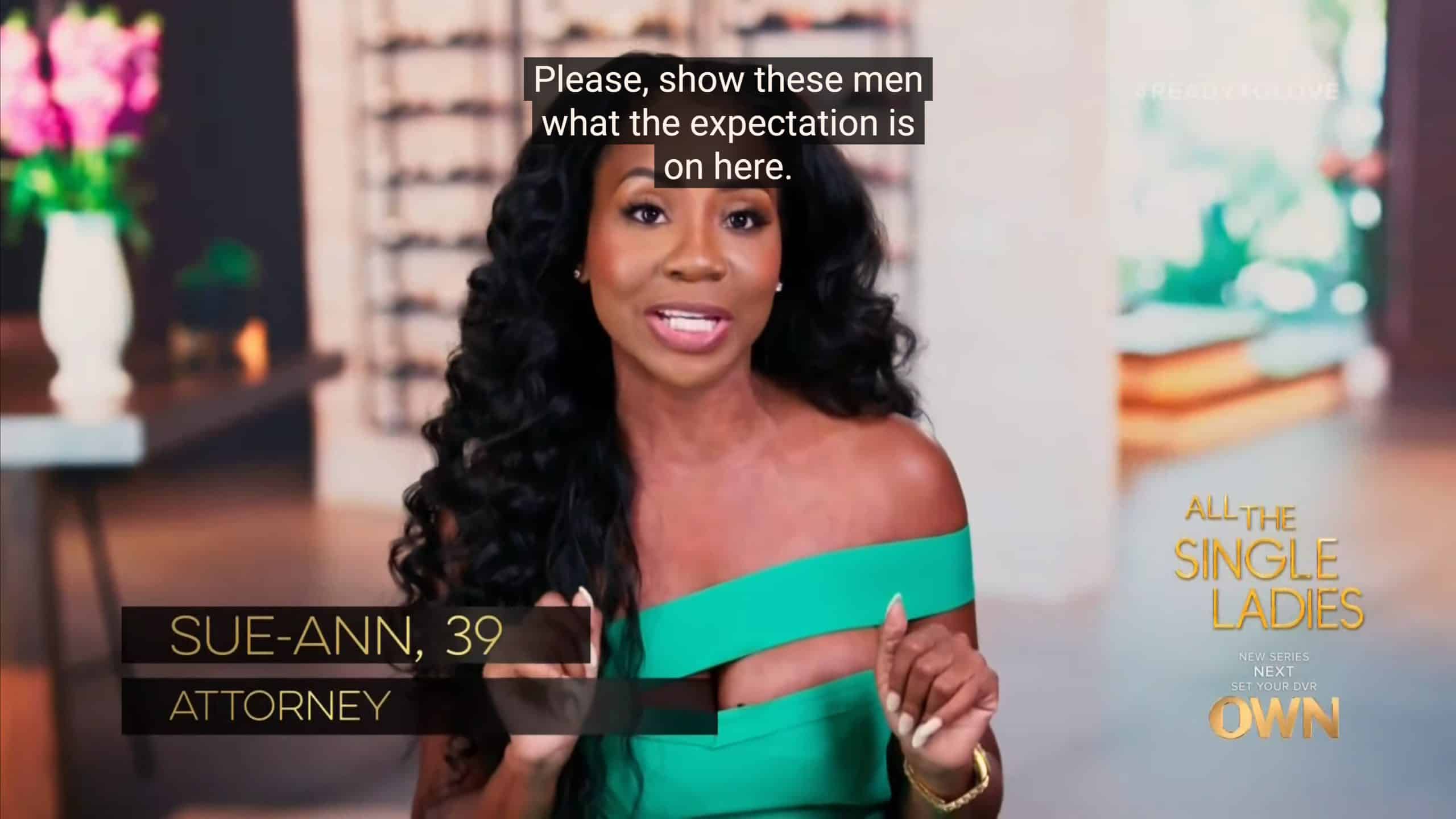 Ready To Love: Season 8/ Episode 1 "16 Sexy Singles" (Premiere) – Recap/ Review (with Spoilers)
Overall
"Ready To Love" is back, but it isn't clear yet if it is better than ever as you see people still sticking to their type and comfort zone, even though that hasn't worked out for them thus far.
Highlights
Symone and Rashid Are Engaged!
Disputable
Diversity Is Not For "Ready To Love"
No Real Instant Hooks
---
Follow, Like, and Subscribe
Community Rating: 0.00% (0) - No Community Ratings Submitted (Add Yours Below)