Ready To Love: Season 7/ Episode 2 "First Kiss" – Recap/ Review (with Spoilers)
Potential end-game couples start emerging as the men are on the chopping block.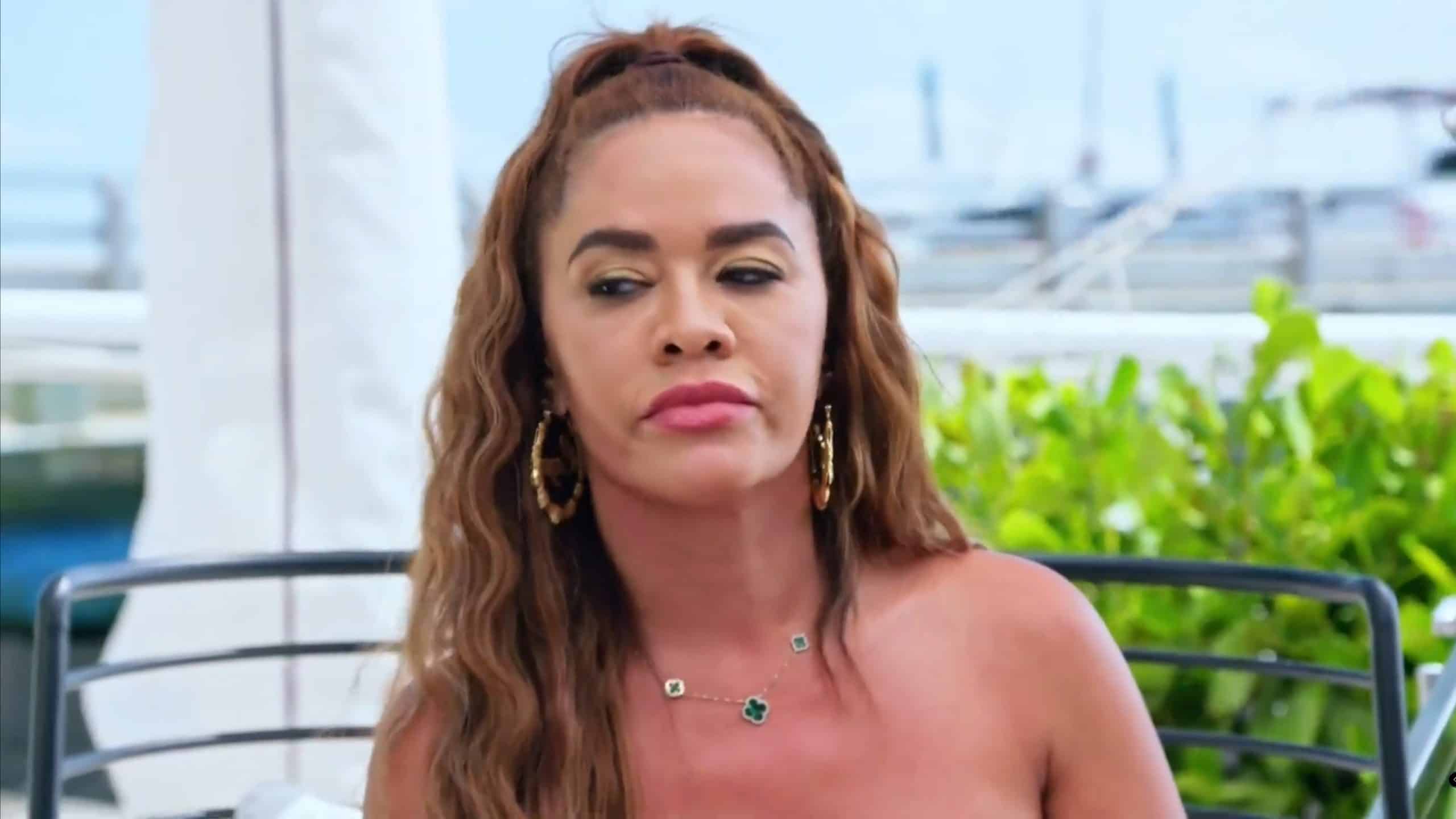 Potential end-game couples start emerging as the men are on the chopping block and "Ready To Love" creates its season 7 villain.
This content contains pertinent spoilers.
Recap
Do We Have A Problem? – Shareese, Dominika, Kayla, Shakyra, Devin, Randall
Shareese and Dominika feel a certain type of way about being in the bottom two, and while both took offense and tried to find out why, only Shareese stood a chance of not getting eliminated. Dominika, at this point, got the homegirl label, and with that, she was eliminated. However, Shareese may not be too far behind, considering her ways haven't necessarily improved.
For one, a comment she makes towards Randall is taken offense to and becomes a topic of conversation on multiple occasions since it is seen as offensive. Also, she is rude to both Kayla and Shakyra when the ladies are talking during male deliberation over who will be eliminated. And what really pushes the possibility of her being the next one out is the only guy who has talked her up, Devin? When he comes to her party empty-handed and doesn't impress her, that is considered when it is time for the women to choose who should be axed.
Could This Be Love? – Mike, Brandi, Shakyra, Sampson, Jamala, Swasey, Alonzo, Kayla
The solo dates have begun, and the smaller group mixers, and so emerges some potential couples. Now, for some people, like Mike and Brandi, everyone can see they are paired up, and it isn't clear yet if that will be respected enough to not get someone eliminated. Brandi openly claims Mike, but Mike? He still is expected to play the field.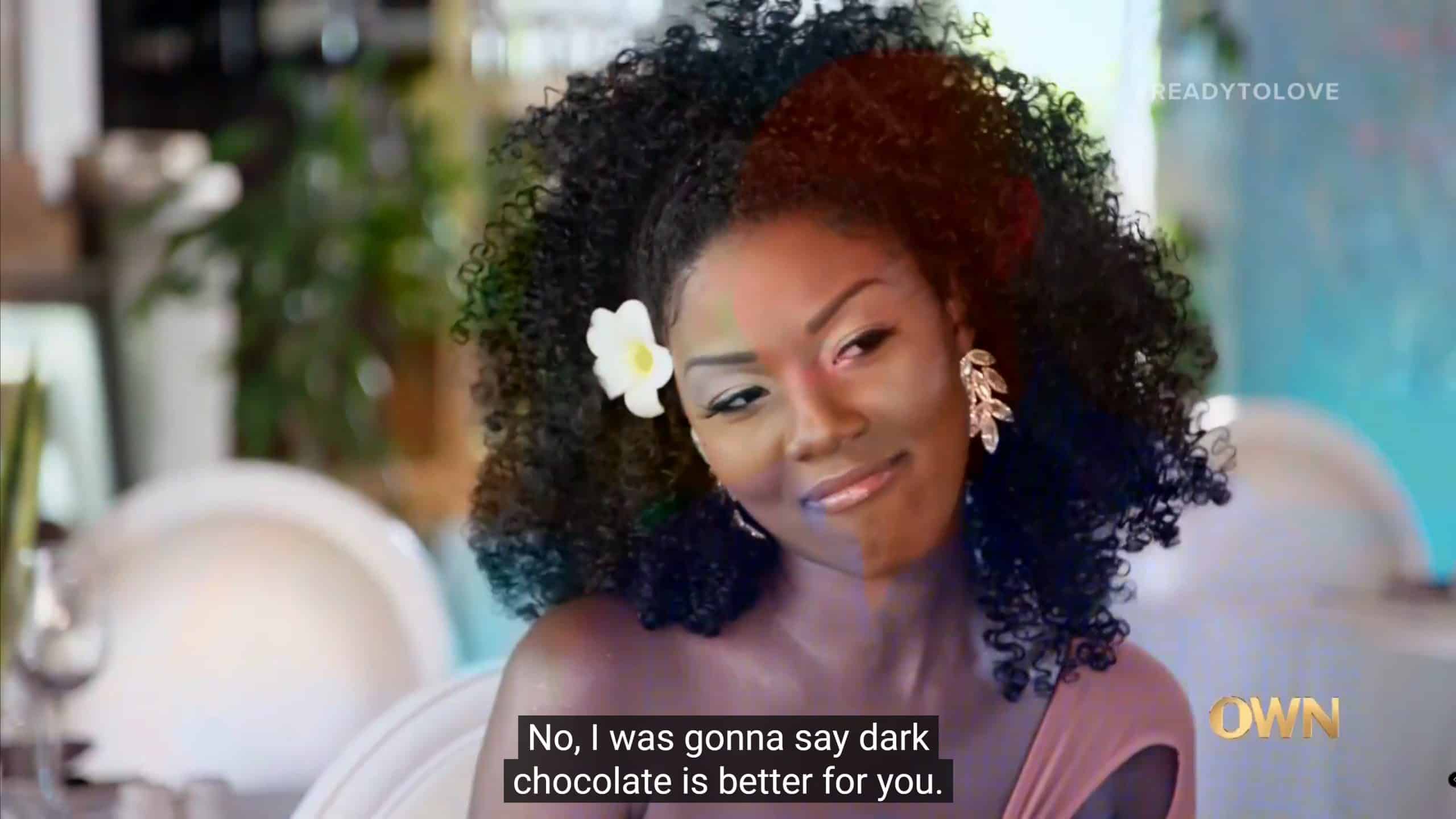 Switching over to Sampson and Shakyra, we get to learn he is the one who makes her melt, per the season trailer, and you can understand why. He fully understands dating someone with a child means you can't solely have an interest in the mother and omit the child's role as part of the package. Add in his charm, simple but caring gift, and giving her good conversation? It seems that, while both may deal with "The Journey" and "The Process" as "Ready To Love" coerces them to, they may have found their match.
But they aren't alone. Jamala, who has a one-on-one with Swasey, realizes there is more to him than his youth and energy. He is a reformed serial monogamist who wants something serious and has often rushed relationships, perhaps to his detriment. And with seeing that, Jamala becomes a fan of Swasey.
Which leads us to Kayla. She comes up with a bowling date for a group of people that leads to Alonzo and Swasey bowling for a prize, which is her kiss. Alonzo wins, leading to her being the first person to kiss another cast member. But, even with that peck, watching Swasey lose and do push-ups makes it clear Kayla is still in the game and non-committed.
You Were Rightfully Nervous – Mike, Brandi, Devin, Kadian
Calvin self-eliminating in the last episode gave the ladies a breather, but it does nothing for the men. Mike and Devin end up in the bottom two for very different reasons. Mike ends up in the bottom two since a notable number of women want kids, and with Mike having three already, with the youngest being 10, there is a question of whether he'll have more?
As for Devin? With his main champion Shareese losing interest, he lost his sole protection. Hence he gets eliminated for being too awkward and just not taking the initiative expected when on a show like "Ready To Love."
Things To Note
What Could Happen Next
End Game Couples: Sampson and Shakyra
Next Eliminated (Men): Justice, since his charm has given way and with him talking about only seriously dating one woman (which for him means spending money and doing what the ladies expect), it rubs some the wrong way
Next Eliminated (Women): Kadian, mainly due to her getting limited screen time and not being on any dates
Collected Quote(s)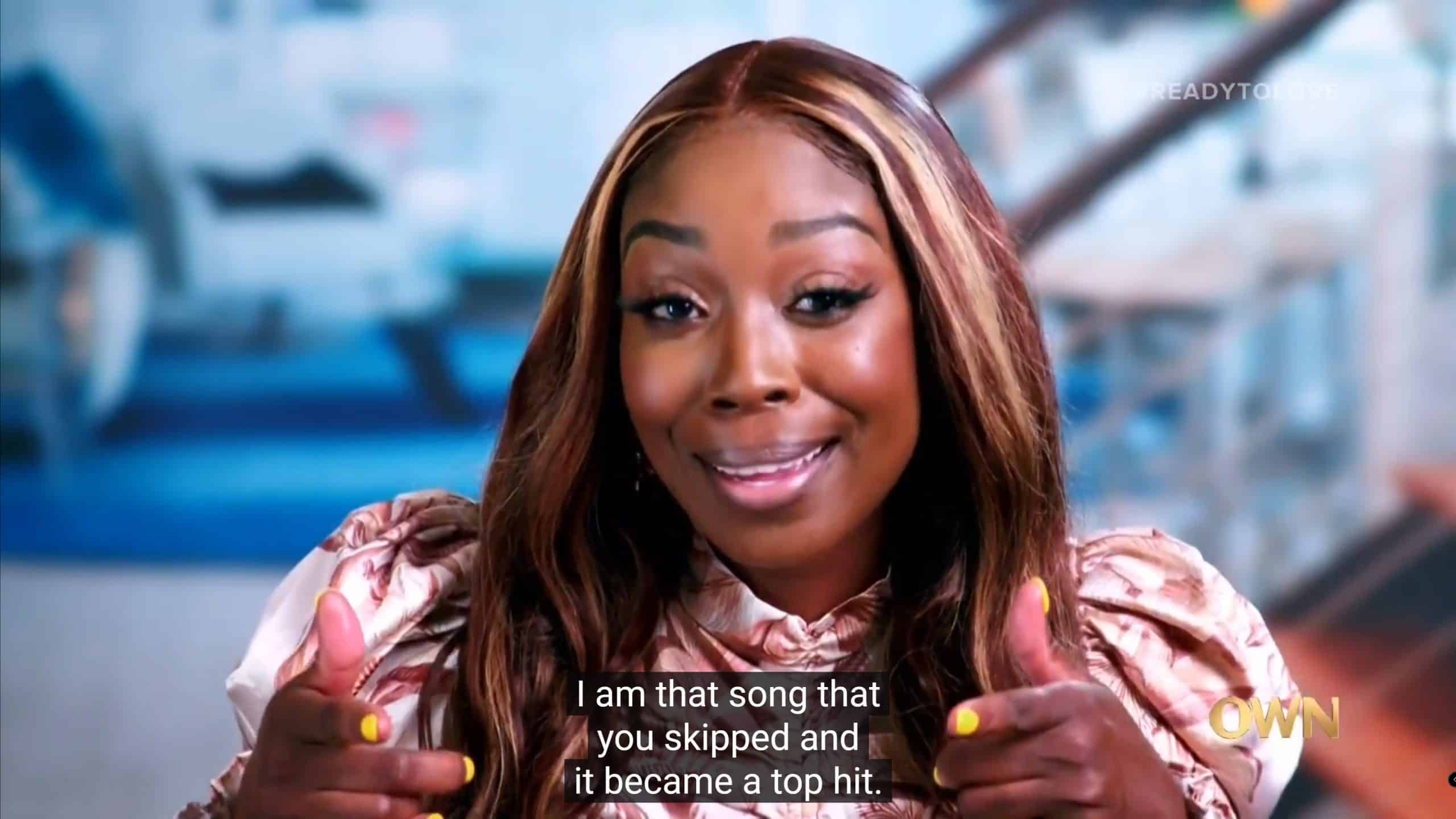 I am the song that you skipped and it became a top hit.
— Dominika
Review
---
Community Rating:
---
Highlights
Shareese As A Villain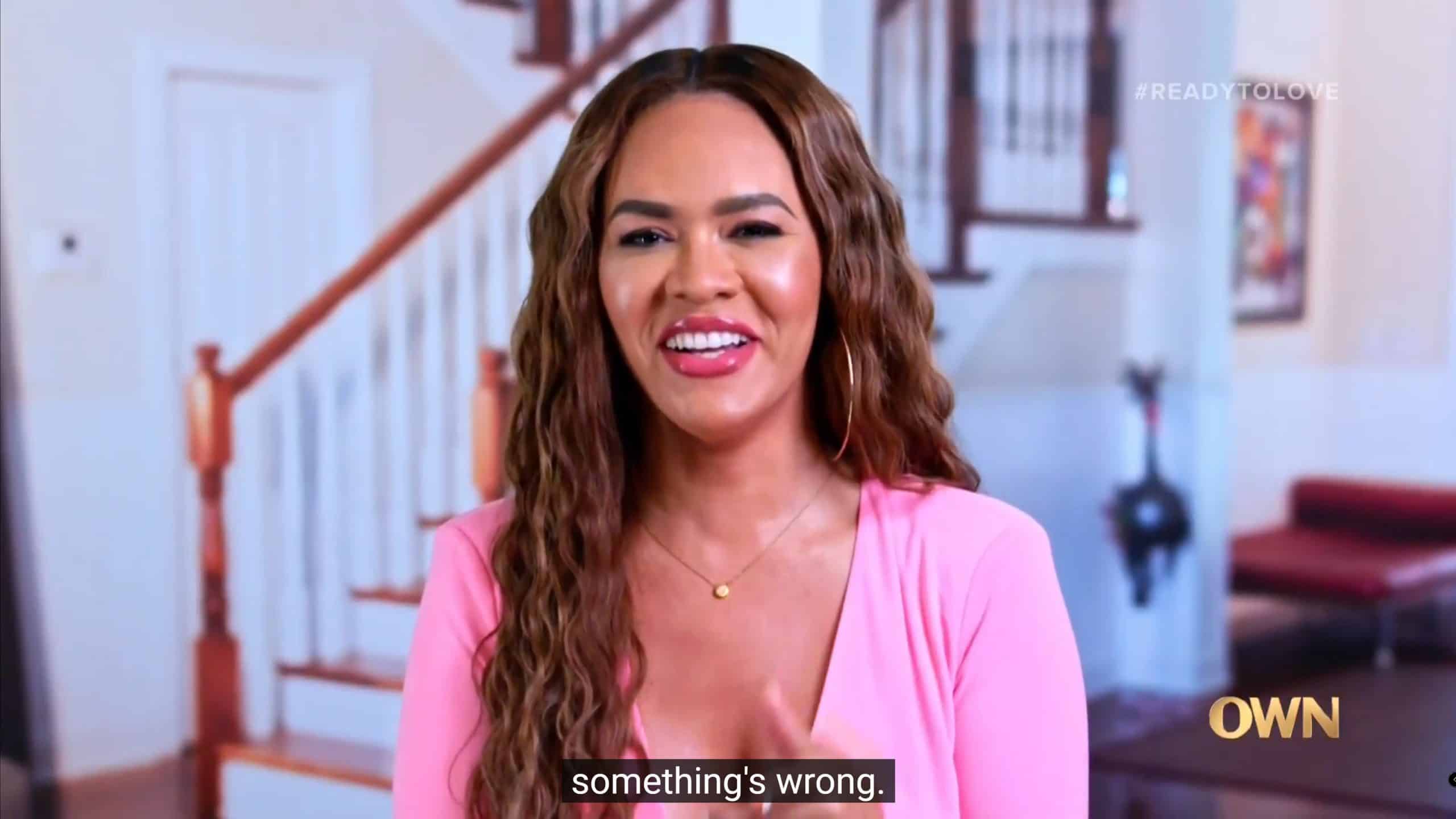 Every season doesn't have a villain, but there is someone who stirs the pot. Whether it is someone like Kamil who raises eyebrows, Carmen, who has no issues with mudslinging in group mixers, or the many male players, Jay being one of the first to come to mind, who have rocked a lot of the women's nerves and played with their feelings.
In the 7th season of "Ready To Love," it appears Shareese is going to be the one to stir the pot, as being outspoken is used to paint her as a villain. Now, is this to say Shareese is a bad person? No. However, she doesn't have the perception to understand she doesn't just have to appeal to the men. Many women, as we've learned at reunion shows, make friends with the men and clue them in on what's said during deliberations and during dates
Case in point, Shareese joking about Randall at the mixer, on whether he was a king or not, is taken the wrong way, and because Shareese's past comments about Dominika, no one is willing to give her grace or the benefit of the doubt. She gets backed into a corner in her own home, with multiple people coming at her. Thus, her having to backtrack and apologize, after trying to sweep what she said about Randall under the rug. All of which makes it seem the producers are doing what's necessary to build up to the scene when one of the men call her out – likely during an elimination.
Highlighting Dating A Single Mom And Accepting The Whole Package
In this day and age, someone who is in their mid-30s without kids is increasingly rare. Because of that, you have to approach dating like Sampson and recognize that while falling in love with the person, you have to keep in mind that part of loving them is being aware and prepared for their little one. For many, like Shakyra, believe if their child doesn't like you, that's it. They can love and adore you, but their status as someone's mother can and will outlive whatever title you have, from boyfriend to husband.
So Sampson making sure to recognize and acknowledge all of Shakyra, and not just the parts of her that are convenient and he can be selfish about, felt like something new in the "Ready To Love" universe.
So Far, No One Seems Like Trash Towards The Other Sex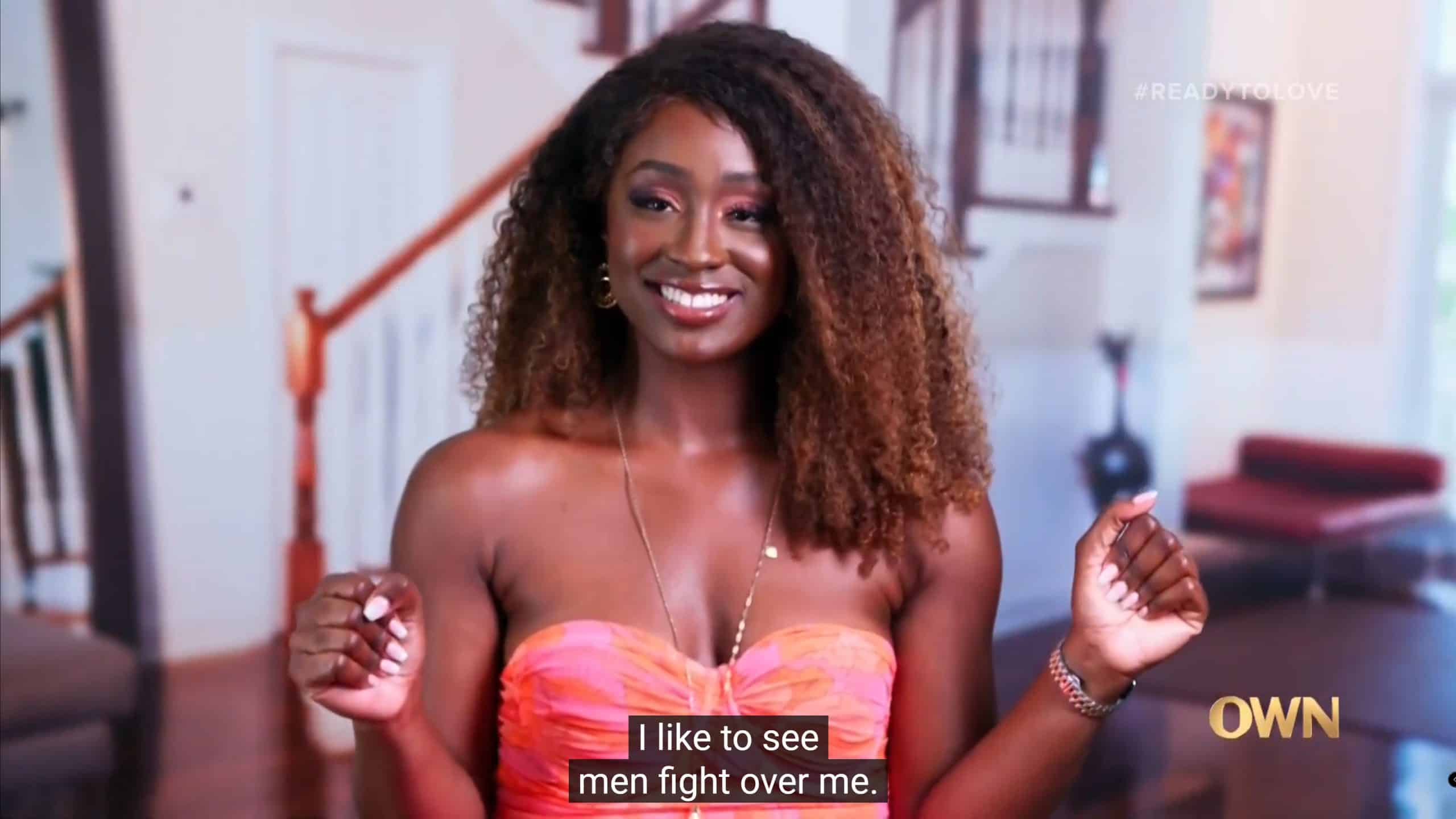 While there is a push to see Shareese as a villain, when it comes to people dating, no one comes off like they aren't trying to seriously date someone yet. Now, are some enjoying the attention, like Kayla when Alonzo and Swasey are bowling for a prize? Yeah. But, as she and other women noted, like Shakyra, having to compete for men is not their thing and it being the other way around makes them far more comfortable and able to enjoy the dating experience.
However, as for people who could be dogging other women or men out, maybe having their tea spilled at the reunion show? Right now, there isn't anyone who raises a notable red flag. A part of me wants to say maybe Justice could fit the bill, since he could come off non-committal, but with some souring when it comes to him, he may not get the chance to prove me wrong or right.
[ninja_tables id="53603″]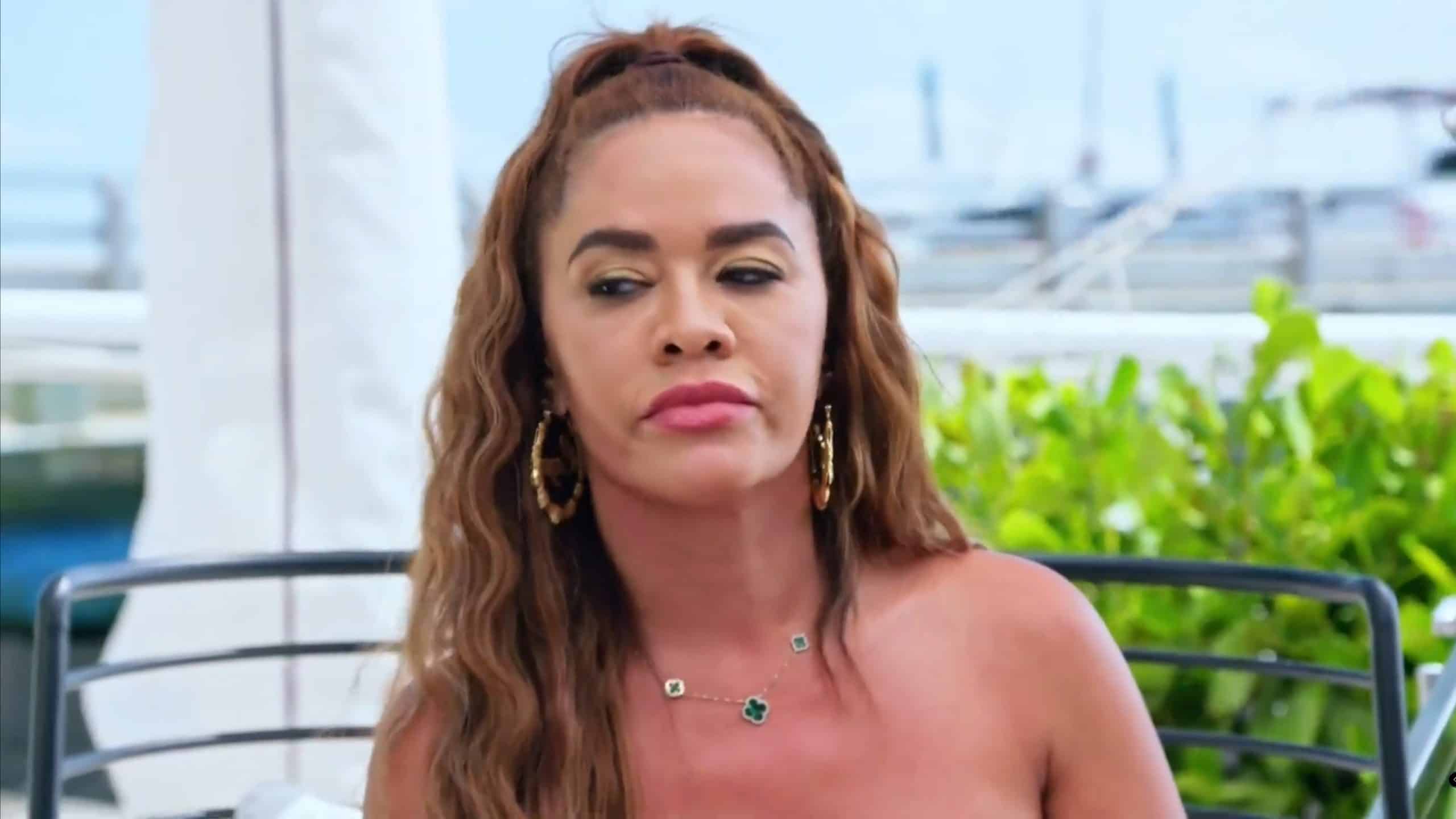 Ready To Love: Season 7/ Episode 2 "First Kiss" – Recap/ Review (with Spoilers)
Overall
Things are smooth sailing in the latest "Ready To Love," as they create their de facto villain to keep some sense of drama, and other people start seeing beyond the superficial.
Highlights
So Far, No One Seems Like Trash Towards The Other Sex
Highlighting Dating A Single Mom And Accepting The Whole Package
Shareese As A Villain
---
Follow, Like, and Subscribe
Community Rating: 0.00% (0) - No Community Ratings Submitted (Add Yours Below)