It's time for the guys to meet the exes, and for most, it seems like the exes pick the lesser of two evils.
| | |
| --- | --- |
| Aired (OWN) | March 3, 2023 |
Recap
This content contains pertinent spoilers. Also, images and text in this post may contain affiliate links which, if a purchase is made from those sites, we may earn money or products from the company.
Oh, You Came Ready – Anthony, Tony, Morgan, Cynthia, Andre, Lyndon
Anthony is the star player of the episode. Whether it is Morgan's ex or Cynthia's, he comes ready for whatever questions, and there is no doubt he is ready to love. Tony, on the other hand, he's different. He is ready for the competition aspect and presents himself as the bulldog who doesn't like an ex trying to reclaim what he now sees as his.
As for Andre? Let's just say when he meets Cynthia's ex, while he is trying to impress him, Cynthia's ex only finds himself finding more and more reasons to be dismissive of him. But, at the very least, while Lyndon may forever seem like Morgan's second choice, at least he keeps things cool when he meets Morgan's ex.
Well, This Is Different – Jeffri, Bluu, Marcia, Tony, Andre, Mark-Anthony, Mercedes, Anthony, Sue-Ann, Blake
Because Jeffri's exes are the fathers of her children, and they both abandoned her and their children, she has no ex to bring onto the show. Mark-Anthony is understanding of this, but Bluu questions things. Not to the point of having the audacity of DeMario and saying something to Jeffri's face, but he does show signs that he thinks there could be more to the story.
Him aside, Both Sue-Ann and Mercedes have their exes come, and Anthony, with Sue-Ann, hits it out of the park, and Anthony as well, making both of their tops, Blake and Mark-Anthony, respectively, not look good. Now, of course, this doesn't change anything, but it does allow for some much-needed outside perspective.
Now, as for Tony, when Marcia has him, and Bluu meet her ex? Honestly, both men perform as they usually do, and she is left as unsure of who to pick as she was going into the date. Though considering Bluu's unwillingness to say she is his top person and Tony verbalizing Marcia is number two, to expect either man to suddenly put in a real effort for her would be foolish.
It's Personal – Bluu, Marcia, Blake, Sue-Ann
When it comes to elimination time, Blake is back in the bottom two, without much of a care since he has become used to it. Bluu, on the other hand, is a bit surprised, but he really shouldn't be. The ladies feel he is very closed off and isn't consistently romantic enough for any of them to be able to imagine what a relationship would be like with him.
Things To Note
What Could Happen Next
Final Three Couples: Andre and Jeffri, Cynthia and Anthony, Sue-Ann and Blake
Bottom 2 (Women): Marcia and Sue-Ann
Bottom 2 (Men): Blake and Mark Anthony
Review
---
Community Rating:
---
Notable Performances or Moments
Anthony With The Grand Comeback
Anthony was someone put in the bottom two predictions early because it seemed he didn't have the persona and assertiveness for a show like this. However, the man has shown himself to be a wood-burning oven, while the more charismatic men might be microwaves. If not, to put it differently, while Anthony could potentially crash and burn in a dating app environment, when women are inundated with options, in old school dating, by reference and getting to know someone? Clearly, he is a catch. Hence why, nearly every ex, I would even say Cynthia's, seemed to like him or his approach.
Highlights
Morgan Showing Her Face
Something always seemed off about Morgan and her talking about putting Nair in a man's head because she suspected he was lying and cheating; that is when she ripped her mask off. Using Lyndon to rile up Tony was the first sign, and then she went to see Blake purely for confrontation. But now, this Nair story? Oh, there is almost always a villain type on reality shows, and Morgan is the one I think we were never supposed to suspect.
The only question is, she has been wary of Tony all this time, and whether or not he may deliver some form of a karmic comeuppance remains to be seen.
Sue-Ann and Blake
Hear me out. As much as Blake is a piece of work, and Sue-Ann's battles with Jeffri were lackluster for someone who is a lawyer for their profession, together they are cute. Their talk during the elimination gave off relationship vibes and acceptance, and while "Advocate Sue" is a joke that will last all the way to the reunion show, it isn't the worst thing to be an advocate for your partner. Especially someone as misunderstood at times as Blake.
For, when it comes to the others, outside of Cynthia for Anthony, I don't recall them really going to bat for who they like or, outside of DeMario for Corvaya, the men being as consistent or passionate about their tops.
Ready To Love Directory
Affiliate Link(s)
Links contain affiliate links which, If you make a purchase, we'll earn a commission from the company.
Ready To Love - Amazon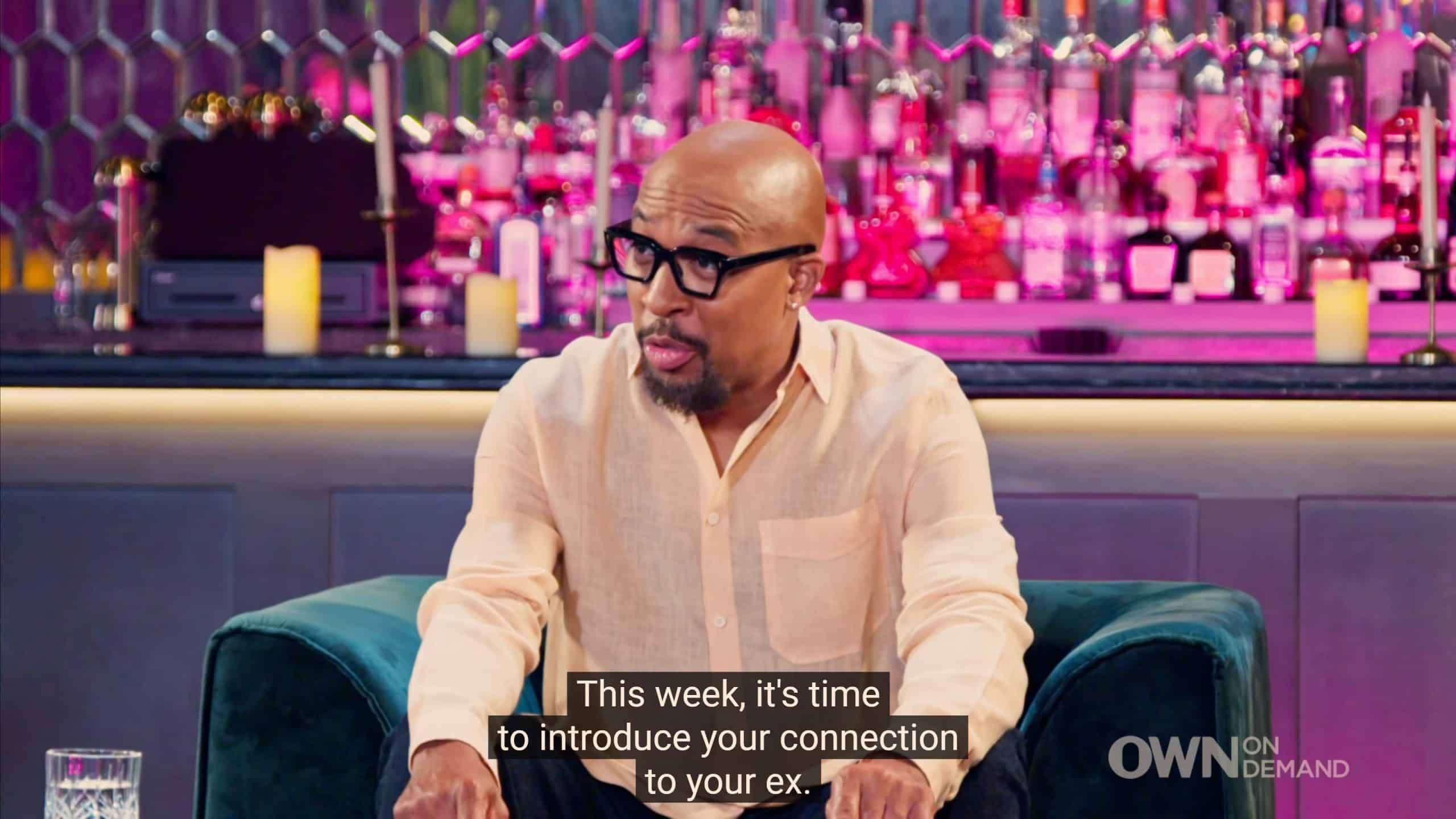 Ready To Love: Season 8/ Episode 8 "Nair In The Hair" – Recap/ Review
Overall
As we come upon a point where the inoffensive daters are nearly all gone, and all that is left are real contenders, the decisions will become harder, and with outsiders throwing their two cents in? Long-term decisions will have to be made.
Highlights
Sue-Ann and Blake
Morgan Showing Her Face
Anthony With The Grand Comeback