As it becomes clear that some should consider self-elimination, many hold on, hoping their top person is ready to love and not just continue to date.
| | |
| --- | --- |
| Aired (OWN) | September 30, 2022 |
| Director(s) | TBD |
| Writer(s) | N/A |
This content contains pertinent spoilers.
Recap
Siri, Play Lauryn Hill's "Ex-Factor" – Mike, Kayla, Brandi, Tranika, Randall, Jamala
Tommy decides it is time to play the dating game to see how well the ladies know the men, and, funny enough, the men's top connections aren't the ones who do the best. Kayla does better than Brandi, and Tranika does better than Jamala. You'd think this would cause a shake-up, but it doesn't. Brandi gets in her feelings, and Jamala gets all the more "territorial," but it doesn't change the line-up. Heck, even Tranika and Randall having a private date doesn't seem to shift things in the long run.
Oh, and Tommy eliminated LJ for not showing up for the getaway.
Overwhelmed With Nothing To Show For It – Randall, Shareese, Sampson, Kayla
For Kayla, the whole getaway was eye-opening, and for Randall, it was overwhelming. But that's what happens when you give three women enough for you to seem interested but not really give any sense of commitment. But, that is "The Process," and as with each season, someone uses that term as a cloak to be indecisive.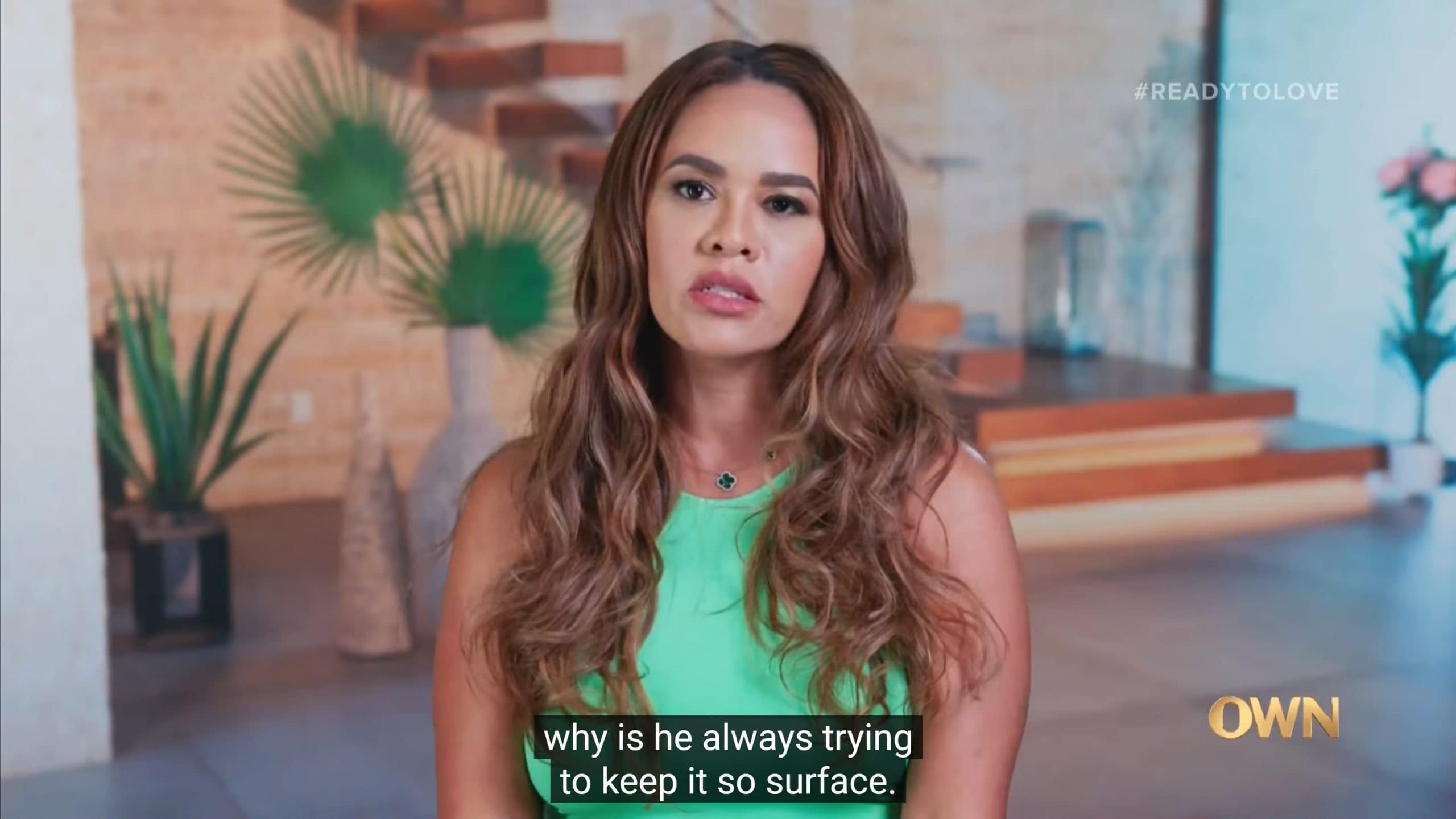 But it is also useful when you think the other person wants to move too fast, which is the case with Sampson. Shareese wants a deep, emotional bond, not just one that is good because Sampson likes keeping things amicable. She wants the nitty gritty, and he just doesn't want to give her that in the way she wants it. Which, you can tell, is getting on both of their nerves to the point of them no longer appearing to be endgame.
At This Point, I'm Just Here – Mike, Kayla, Tranika, Randall
Believe it or not, you can make it this far in "The Process" by cruising. Such is the case for Tranika and Kayla, who are part of Randall's admirers, and Kayla is the alternate for Mike if anything happens with Brandi. But, at this point, people aren't being eliminated because of their personality but because it just isn't the best match someone foresees for themselves.
Which makes it strange that Kayla got to stay and Tranika got kicked. Kayla has a connection with Mike and Randall, but Mike didn't even understand why he was picked for the dating game. As shown, he is a bit insecure about Kayla having two guys she is interested in and seems to think he wasn't really up there.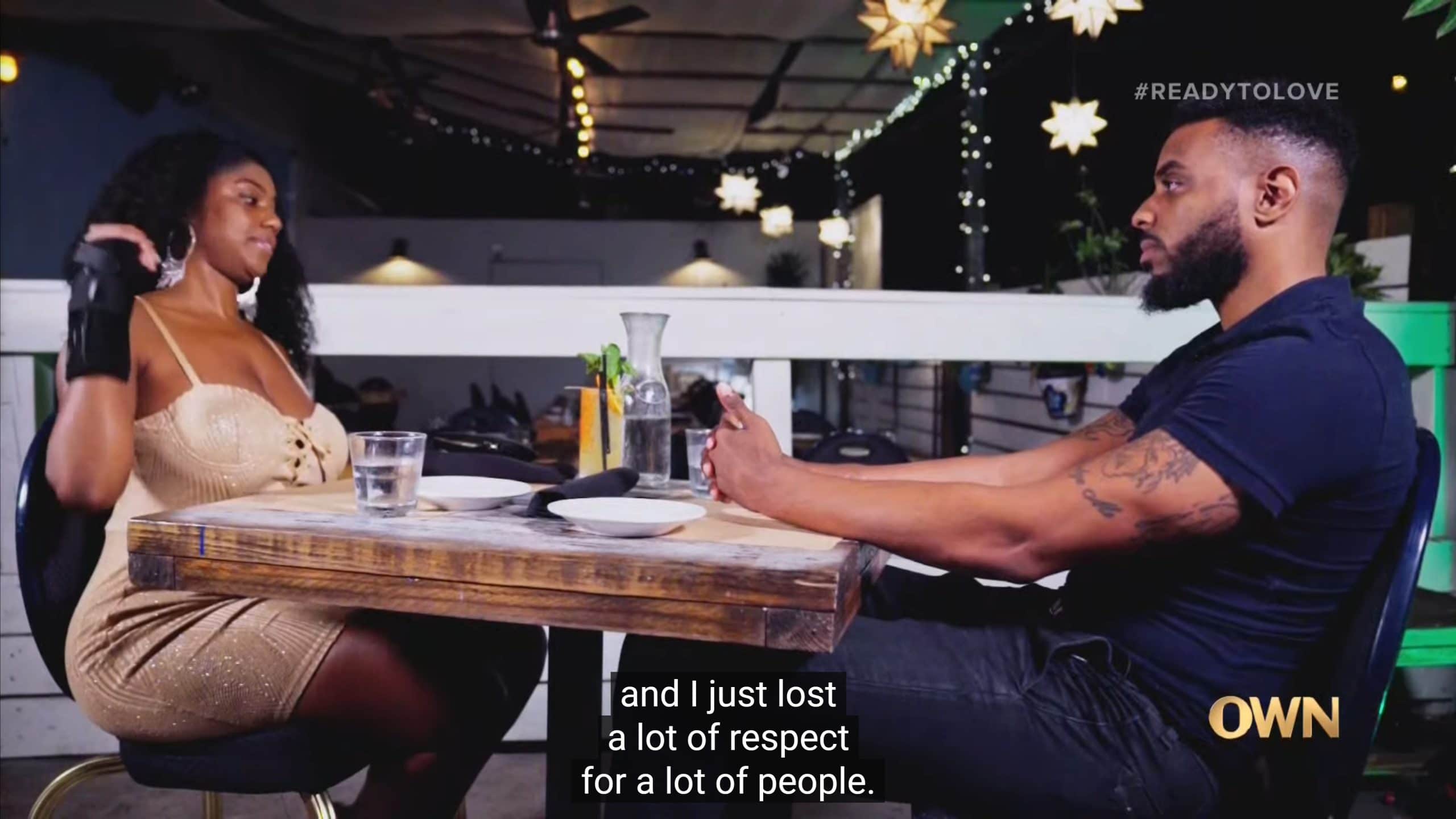 As for Tranika? Considering she showed herself to know more about Randall than his top connection, and she didn't exhibit any of the issues Jamala is starting to give him, her elimination was a shock. But, as shown many times on "Ready To Love," sometimes it is about making it to the end than finding the one. Never mind, some people don't try to change their patterns and find someone attractive who isn't like what they always go for. Hence why, despite all the singles who have come on the show, you don't hear Tommy boasting about too many success stories to justify "The Process."
Things To Note
Question(s) Left Unanswered
How many times in the series has someone's love interest gone to their job? It has likely happened before, but it seems incredibly rare.
What Could Happen Next
End Game Couples: Mike and Brandi, Kadian and Swasey, Randall and Jamala
Next Eliminated (Men): Sampson, since he has only one connection, with Swasey joining him for having the same issue.
Next Eliminated (Women): Kayla, since this episode should have had a double elimination, and Shareese, since she has no other connections beyond Sampson, and most don't like her vibe
Collected Quote(s)
I think he has good intentions, but he doesn't know how to execute.
— Kayla
Review
Highlights
Kayla And The Struggle With Wanting To Hang On
Dating is trash. App dating is time-consuming despite how passive it is. In-person dating is tiring because of all the jitters and feelings that come with trying to make a good impression so that, eventually, you can become comfortable. Yet, as shown by Kayla, even if it isn't going well, you hope for the best and prep for the worst.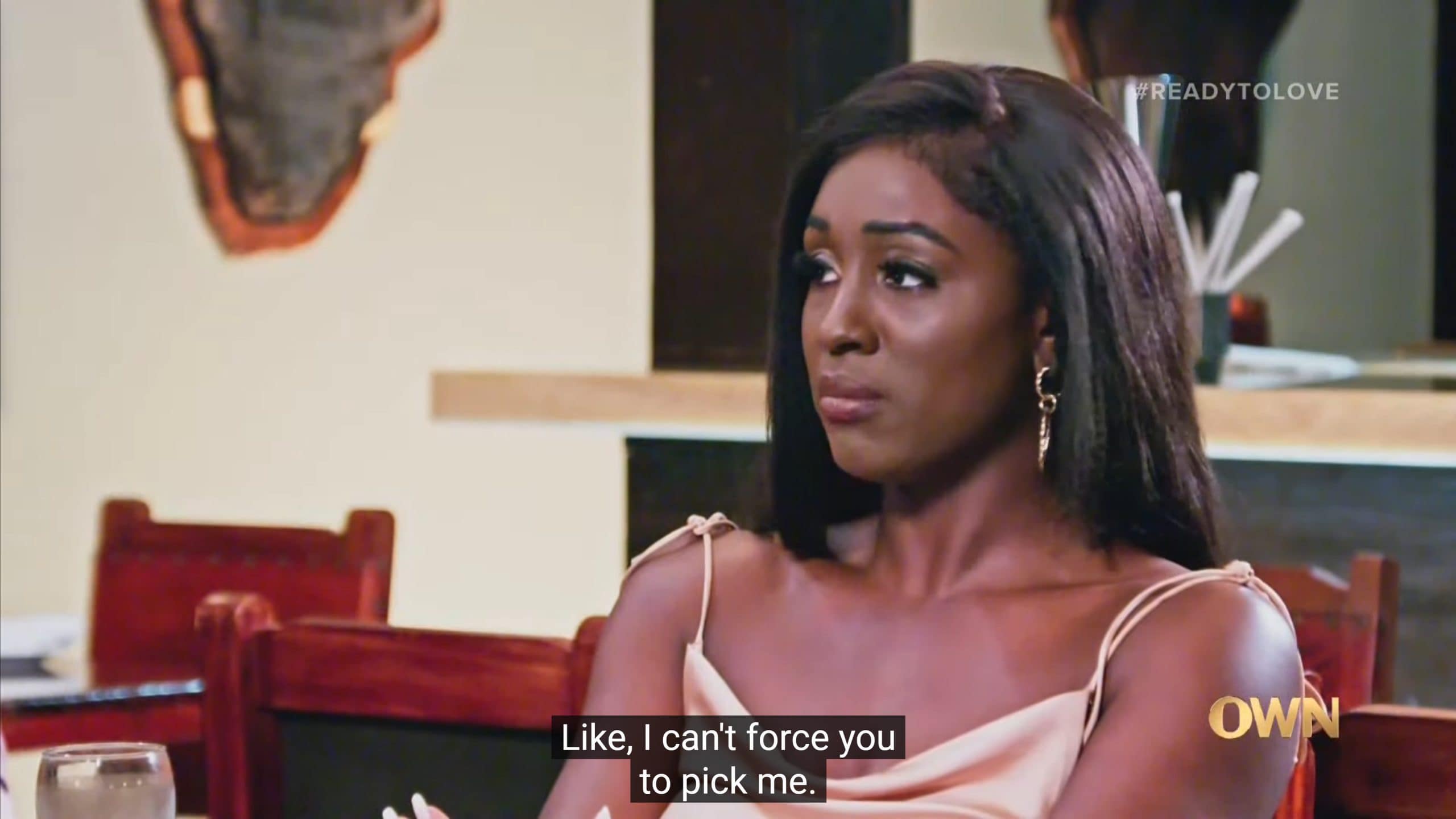 Clearly, Randall and Mike don't see her as their top, and she knows this. Yet, there is hope that maybe they'll see something in her that changes their mind about who they are currently in pursuit of? That maybe, her sticking around long enough, being consistent, herself, and not flipping the script will be appreciated. It's a hope without guarantees, and you can see it is becoming draining to be on the hook and dragged along.
On The Fence
How Much Time Do You Need To Be Able To Love?
The unspoken challenge of each season is each person being confronted with the idea of not opening up enough to a stranger, on camera, within a few weeks. Granted, people call, text, and maybe even go out off camera, but there is an expectation of being able to bring that person to OWN's audience. As you can imagine, it complicates things for talking about issues with your momma, how an ex cheating on you got your head messed up, or you used to be a whore because it was easier to catch a body than catch feelings, isn't something you want to be documented.
So, when people don't open up quickly, like Kayla or Sampson, it doesn't seem fair to criticize them for that. But, the process is flawed, and while there has been tinkering done, outside of an overhaul, these issues will exist until "Ready To Love" ends.
Ready To Love Directory
Affiliate Link(s)
Links contain affiliate links which, If you make a purchase, we'll earn a commission from the company.
Ready To Love - Amazon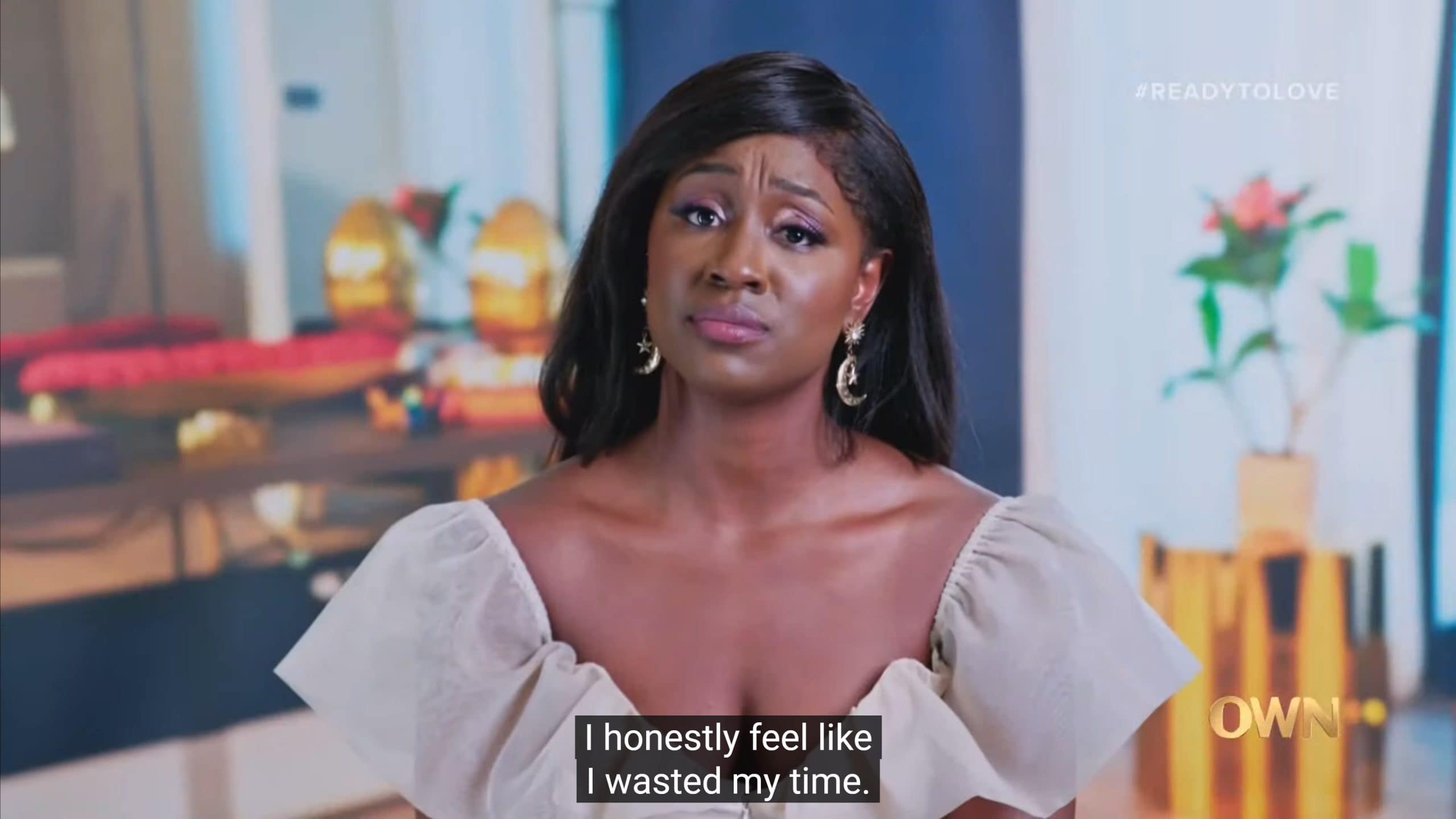 Ready To Love: Season 7/ Episode 10 "The Dating Game" – Recap/ Review (with Spoilers)
Overall
While changing locations is supposed to keep "Ready To Love" fresh, it's becoming clear that it isn't enough to keep this show going forever. Some issues just can't be changed by new cast members when the process, the way people are cast, and the host, the core issues, remain the same.
Highlights
Kayla And The Struggle With Wanting To Hang On
Disputable
How Much Time Do You Need To Be Able To Love?