Queen Sugar: Season 4, Episode 5 "Face Speckled" – Recap, Review (with Spoilers)
Nova's book continues to devastate her family and extended family. But, we also learn of someone who was omitted who takes offense to the book.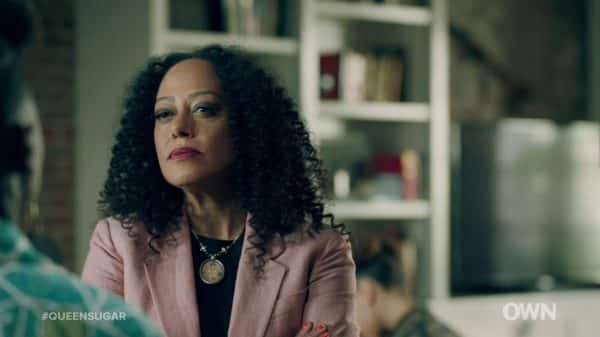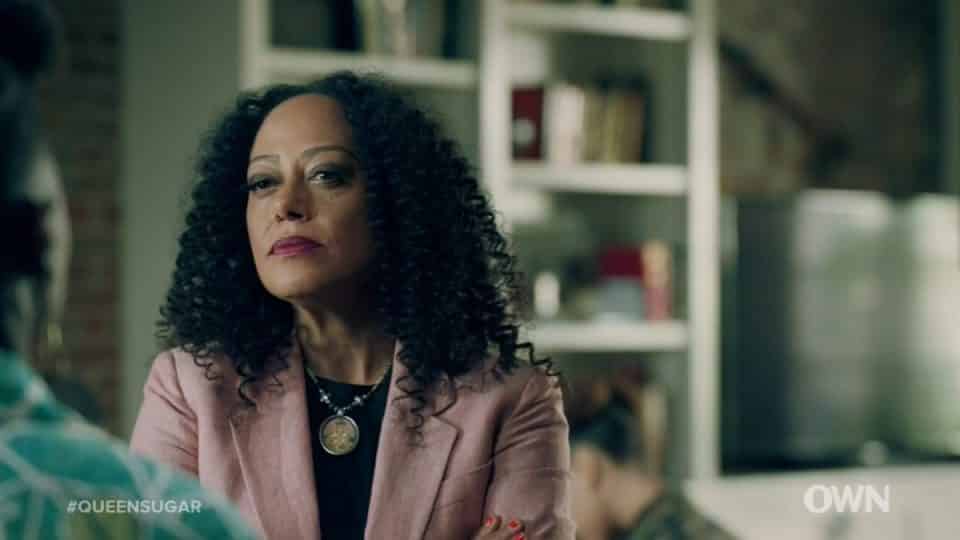 Nova's book continues to devastate her family and extended family. But, we also learn of someone who was omitted who takes offense to the book.
---
Network
OWN
Director(s)
Heidi Saman
Writer(s)
Lisa Morales
Air Date
7/10/2019
Introduced This Episode
Dr. Octavia Laurent
Cree Summer
Images and text in this post may contain affiliate links which, if a purchase is made, we'll earn money or products from the company. Affiliate links and external links have an upward facing, superscript, arrow.
Recap
The One You Left Out: Dr. Laurent, Nova
As many have said and is becoming more and more evident by the episode, Nova's book is barely about Nova. This becomes clear as an old flame, a former professor, Dr. Octavia Laurent, questions why a summer they spent together is but one line in a massive story. Mind you, one which goes into everyone's darkest point in their lives. Also, Nova's interpretations of her family's reasons for their decisions.
Yet, we haven't heard about her ex-cop boyfriend. No one has brought up her inability to maintain a healthy and stable relationship, likely because she is thin-skinned and can't handle criticism. Much less, it seems as much as people are mad at Nova, she somehow maintains this pedestal. One high enough to look down on them, and while she suffers, she continues this oppressive and arrogant stance that she is doing for them what they needed.
Making Dr. Laurent, someone who publicly calls out Nova, a welcome presence. Especially since she long has been under Nova's skin, so she isn't so easily tossed out of Nova's life at the first sign of being held accountable.
This Weight Is Heavy: Micah, Aunt Vi, Hollywood, Charley, Romero, Davis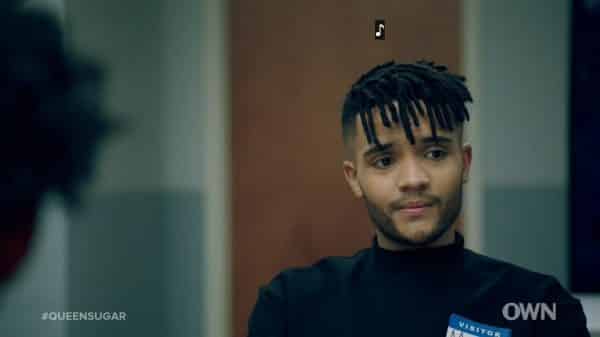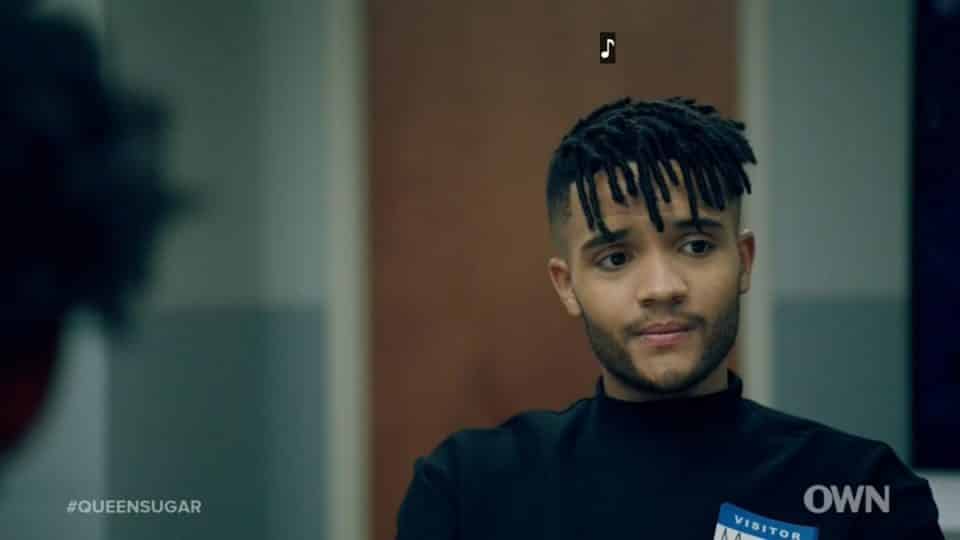 Micah decides to visit his friend in prison, and while his storyline has hit the back burner, we're reminded how heavy it is that his privilege allowed him freedom while his friend sits in a cell. All the while, the young man is aging and now with a mark on him that will make his life harder than it was before. And due to that, Micah drinks. Originally it was just to get a tattoo to show solidarity, but it becomes much more than that.
To which, of course, Charley worries, but there is, but so much she can do and handle. Especially since her clinic got busted, Davis is coming to her asking for PR help, and it is becoming more and more clear to her that if she wants power, if she wants change, she can't just deal with the Landry family. They are a big fish in a small pond, and there is a lake, if not an ocean feeding into this small pond that Charley is ignoring. So if she wants to be truly done, to move on, she has to hope out this pond and leave the minions alone.
But, sometimes the fight isn't external but internal. Such is the case with Aunt Vi who is still reeling from what Nova did and just can't shake seeing Jimmy Dale again. Which, of course, makes Hollywood feel helpless since, lest we forget, his first wife also was wrestling demons. The kind with no physical form that were all in his wife's heart and mind. Forcing him to sit there and suffer for as much as he would love to help, either he wasn't asked or it was made clear this was a fight he couldn't jump in.
You Can't Always Run, Sometimes You Got To Face What Happened: Darla, Ralph Angel, Blue
While Ralph Angel, day by day, is growing as a man, there remains the decisions and actions of a boy which haunt him. One of them, arguably, being telling Nova about Blue's paternity. For in his desire to paint Darla as a bad person, gain sympathy, he set in motion these chain of events. Which I hope doesn't sound like victim-blaming, but let's not pretend Nova wasn't good for throwing up people's past and smashing it into their faces before. Taking note of her using Ralph Angel's jail time to chastise him, she has shown herself not to be the best confidant or consistent source of support.
Yet, now we're not talking about adults but a child. One probably not even out of elementary school. A kid who still enjoys the park's jungle gym. He is forced to face the idea that the man he knows and loves as his father, may not even be his father. Then, on top of that, with the question of if Ralph Angel is his dad, there is a moment he is forced to ask if Darla is his mom.
As adults, we don't necessarily take to changes in what we know, what we consider our foundation well. Yet, there are often so many other things from work, bills, and other pressing matters to distract us. For Blue, he is a kid. So imagine that being all you can and have to worry about.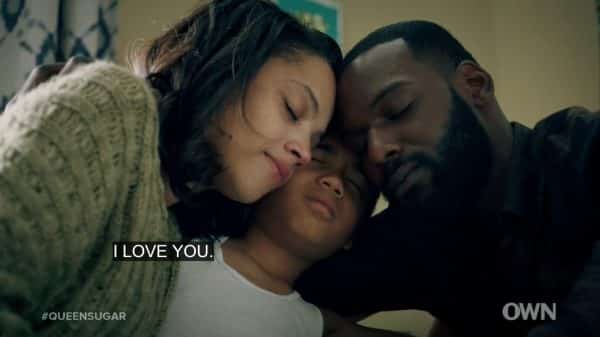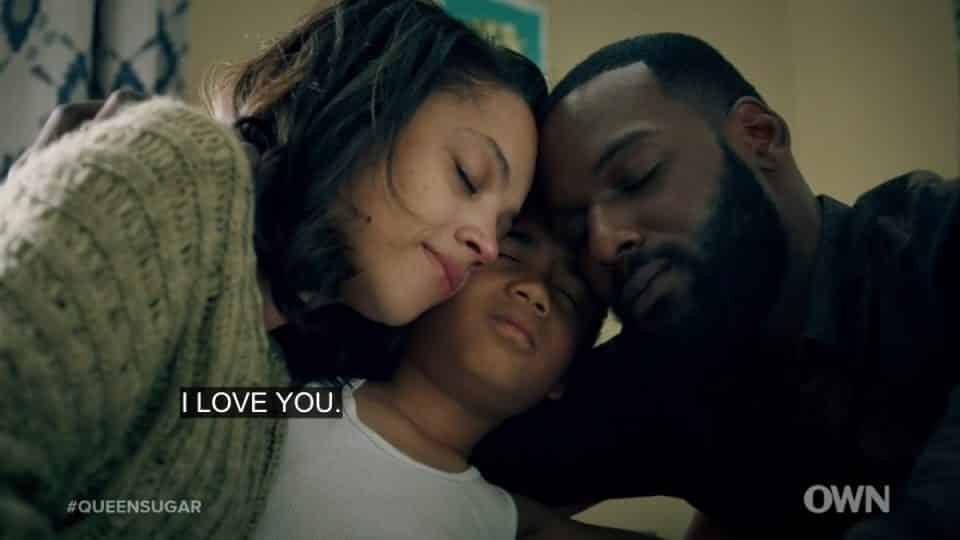 Luckily, while Darla's struggles make it so that kindness and patience she has often exhibited is depleted, Ralph Angel steps in and handles the situation. He reminds us that as much as family is considered biological, biology doesn't mean much unless you are chosen. And Ralph Angel chose Blue, Blue chose him, and Darla chose them both. Making the lack of blood association a moot point for time has left a more significant imprint than blood ever could.
Other Noteworthy Facts & Moments
Question(s) Left Unanswered
Considering Remy popped back in for a hot second, what are the chances of more of Nova's exes popping in? We haven't seen that cop in a long time.
What is and isn't in Nova's book? The book has to be over 200, maybe 300 pages. So who, what, and how detailed, are the things in there? Have we covered it all or are we going to get more and more as time goes on and they want to throw another log into the fire?
Collected Quote(s) & .Gifs
"The dismissal of research and theory is the telltale sign of an amateur."
—          Dr. Octavia Laurent
Review
---
Community Rating:
---
Highlights
We're Starting To See Why Nova Wrote Her Book
Don't get me wrong, I'm still heated about what Nova did, but I do think the healing she was hoping for we saw between Darla, Ra, and Blue. The problem is, those two are willing to face their past, speak on it, and heal from it. Aunt Vi either doesn't have the words or refuses to let them come out of her mouth. On top of that, she has been subject to the men in her life handling the situation. Ernest handled things in the past, and that was that. When Jimmy Dale appeared again, Hollywood beat the hell out of him. So, while still cruel, it is like Nova is now pushing Aunt Vi to speak for herself, defend herself, and go on the offense for herself.
Remy Getting A Proper Send-Off
I know people love Remy, but the problem with characters like Remy is that they too often stick around past their usefulness. Remy's job was to help Charley get past Davis, get on stable ground, and that's it. All of this hot spell with Nova nonsense or trying to ease him back into just being a family friend was unnecessary and honestly a waste of screen time. So I hope the writers truly did the unpopular thing and wrote off a character who has been around since season one than made him someone reoccurring to stir up old feelings that need to remain dead and buried.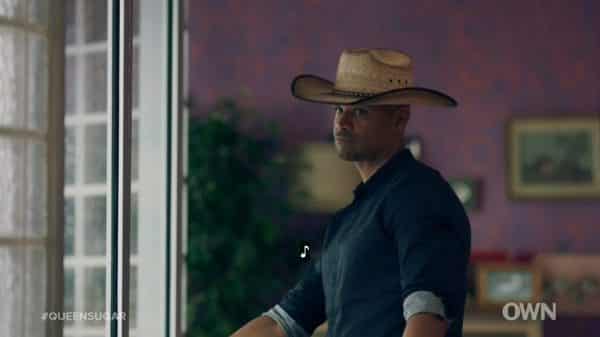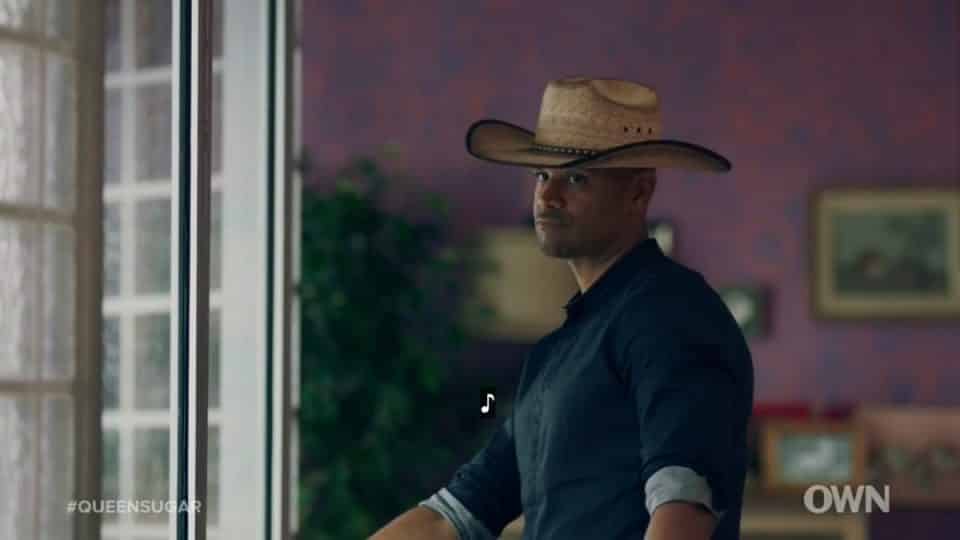 Dr. Laurent
Honestly, what do we really know about Nova? As this book has shown, usually her role on this show is adding fuel to the fire, talking about or judging other people, but rarely being the star of her own story. So with Dr. Laurent being an ex, an influential figure, Nova can't just shake off when she got her kicks or when Dr, Laurent criticizes her. Making me hope Dr. Laurent, long term, helps us see more of who Nova is as a person and not just as a sister, a part-time lover, mistress, or a niece who probably has as many secrets as her aunt.
On The Fence
Where Charley's Storyline Might Be Going
The thing about Charley's storyline is that it is stuck in this need to escalate every season. Pretty much, since the beginning with Davis' scandal, Charley has had one foot in how Queen Sugar general is, as a rooted drama, and having something which could come off a bit sensational or like a soap opera. And for the most part, there has been a balance but, as noted, the Landry fight has grown tired. So with her learning there are people larger than them who want to shut her down, it leads to the question of when does the fight end? Is there any possibility of winning and peace? In some ways, Romero represents that, and I don't think anyone could accuse him of not being a constant healthy and reliable person in her life. Yet, so comes the question if something may come out of left field with that as well? After all, have we heard his opinion on the book? Especially in regards to the early days of the farm when some workers were found dead? Assuming Nova aired that out.
Hoping Darla May Love Ralph Angel, But Isn't Back In Love With Him
I'm not someone who is fond of love triangles. Ever since watching and reading Twilight back in the day, I maintained the opinion love triangles are lazy and are made to string along an actor who is likable on set but whose character has no long term purpose. So here is hoping Leo and Deesha aren't just place holders to lengthen out the time needed for Ralph Angel to grow up and Darla to deal with the fallout of Blue's paternity.
What To Do About Micah & Davis?
With Keke who knows where, and the Black Lives Matter/ protest thing put on the back burner, it leads you to wonder what is next for Micah? He clearly feels helpless and is filled with rage, but that rage is burning him out. And due to his passion, it seems he is always on the tight rope of doing something stupid or productive. Leaving you to wonder which side will he eventually fall on?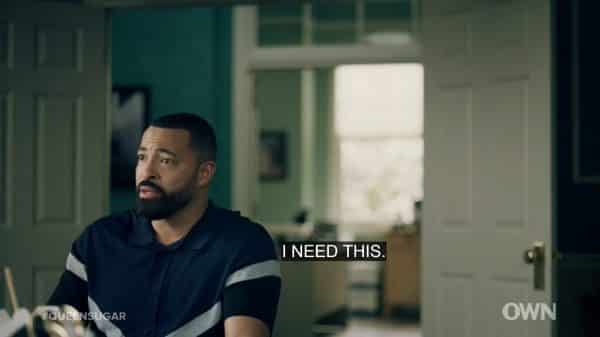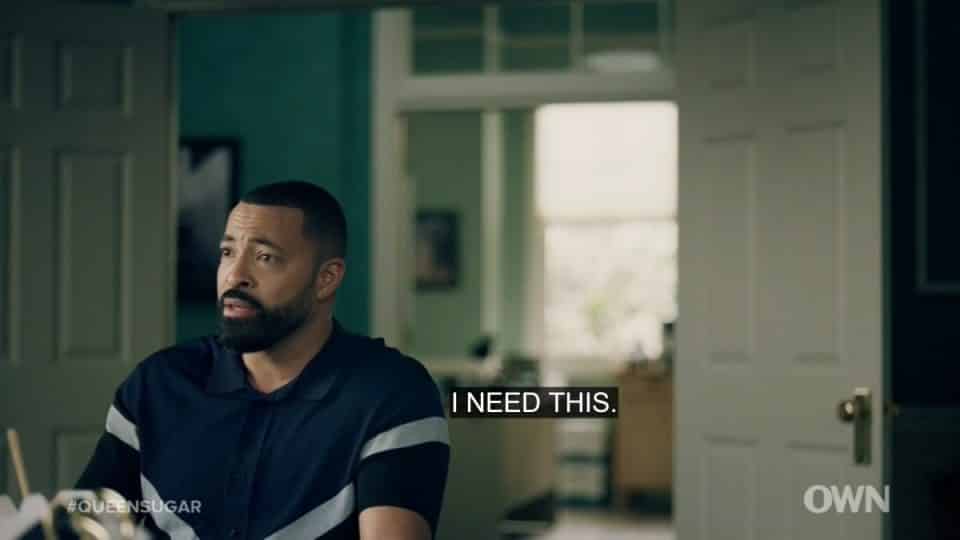 Then with Davis, honestly, I wish he would be like Remy and just gracefully exit. However, with him it isn't so easy since he has a son with Charley. So one can only hope his drama is shown minimally unless they plan to really do something with the character. Because this whole secret family thing, clearly ain't much is going to be done with that.
Follow Wherever I Look on Twitter, Like us on Facebook and Subscribe to the YouTube Channel.
[ninja_tables id="25891″]
#GimmeSugar #QueenSugar Are you for or against this being the last we see of Remy?

— Wherever I Look (@Wherever_I_Look) July 11, 2019
What To Do About Micah & Davis? - 70%
Hoping Darla May Love Ralph Angel, But Isn't Back In Love With Him - 71%
Where Charley's Storyline Might Be Going - 75%
Dr. Laurent - 90%
Remy Getting A Proper Send-Off - 85%
We're Starting To See Why Nova Wrote Her Book - 91%
---
Follow, Like, and Subscribe
Community Rating: 0.00% (0) - No Community Ratings Submitted (Add Yours Below)