Criticism
Unresolved Storylines
Micah just got suspended for over a month. Davis is wishy-washy about his relationship with Tamar and has possibly career shortening, if not ending, surgery. Also, Darla's parents pretty much disappeared without saying goodbye, her father especially. I mean, Quincy was there for one episode! Lorna, on the other hand, was able to fully integrate into the cast before she got snatched out like a glued on weave. Why were Darla's parents given the short end of the stick?
And while I get you can only do but so much, so comes the question of what the extra half hour was for? Considering how drawn out some stories were, was it just to make more ad money? For never mind Davis, but Micah completely absent, barely mentioned even, was this extra half hour really to give more screen time to Darla, Ralph Angel, and leave some scraps for Charley and the rest to fight over?
No Paternity Test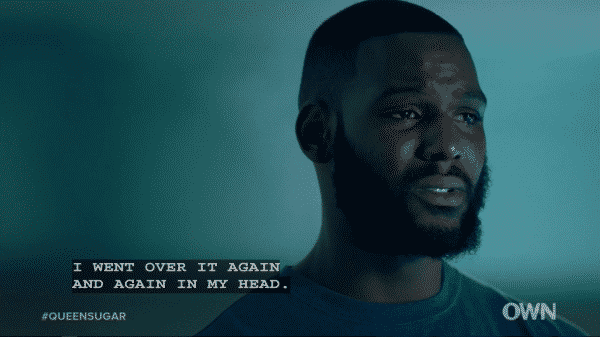 I can fully understand wanting to keep fans guessing as a show goes on a 6+ month break (this is an educated guess not official). My problem is, while I have no issues with cliffhangers like what will Charley's plan be, what will come of Nova's article, where will Remy go from here, and other things, this paternity issue carrying over into season 3 is bothersome. Especially when you consider who we are dealing with here. Charley worked in the entertainment industry, is affluent and I know could find a discreet doctor to procure a DNA test. Same goes for Nova. Though she is usually around average people, we know she is connected enough to not only get a paternity test but know what one is.
So the utter avoidance of the idea is kind of infuriating. Especially since one of the most shocking and interesting storylines honestly only exists because the thought is avoided and treated as something not invented. And I could understand if the reveal happened in this episode and emotions were still hot, but we're a good few episodes past that now. At least a few days, so the fact it isn't being brought up makes it seem the idea here is purely to push Bianca Lawson and Kofi Siriboe to the front and center of the show.
Which I don't have a problem with. For while I enjoy the other actors on Queen Sugar, they don't have the type of storylines which really bring prolonged discussions. They bring small pops. Be it Nova's latest failed relationship or Charley and Remy trying to balance being business partners alongside something more. Something that, as shown, just doesn't work.
On The Fence
Remy and Charley
But I guess at the end of the day you had to realize what Remy and Charley was. Both seemed to be looking for sequels to past partners. Charley wanted a new and loyal Davis. Someone who simply had her back and perhaps didn't really challenge her business acumen. Hell, maybe like Nova, she is someone who prefers a person's validation than their opinion about their life? For we can't and shouldn't pretend Nova was the only one messed up by Aunt Vi's lie.
Through Remy, Charley was able to get a real sense of community. Aunt Vi may have sat with Charley to peek through the window, but Remy invited her in. He introduced her to her people, the kind she felt ostracized from and yet, despite trying to integrate in, they still abandoned her. For white folk who abused them no less. In many ways, doesn't that mirror Aunt Vi's tale about how Ernest left Dru? Here is this good Black women and yet you go off with this white heifer.
Now, it may have not been made clear what Aunt Vi told Charley about her mom and dad, but it is hard to not see how the farmers, and Remy, leaving her probably triggered something. Of which hopefully gets talked about in season 3. Though with us not having seen Charley in therapy for a good 5+ episodes, maybe we may never get to the bottom of that.
Leading to what Remy got out of this. In a way, I think like Darla, his pursuit of Charley was cementing his place within the family. For years he has done for Ernest, gotten to know Vi, Nova, and even Ralph Angel. Being a widow, I'm sure he saw this connection as something to envy. Making Charley's interest the perfect opportunity to get in. Which isn't me saying he used her to get into the family but more so she contained all he probably wanted with his wife. This big family which does BBQs, is fiercely loyal, and has this enviable support system.
Problem is, both Remy and Charley were so caught up in their fantasies. Neither one outright spoke on their needs. Sexually and intimately, in matters of the flesh, they got each other. They saw eye to eye, but the long-term things they needed, not simply wants, as shown in that bedroom, they never reached that point. Which perhaps was telling. How can you be with someone, someone you had wait for months before doing anything, due to an ending marriage, but not have chats about the thereafter?
Nova
I mean absolutely no offense to Rutina Wesley but I really don't understand why she is often put front and center of this show. Nova only has moments in the sun when it comes to her relationships failing. Even during the special after the finale, the moment noted was her breaking up with Dr. Dubois and her shooing Calvin away. This is in comparison to the whirlwind every other character has gone through.
Whether it is all Darla and Ralph Angel have gone through; Charley dealing with the mill, Remy, Micah's situation, even Davis; or Aunt Vi dealing with being the harborer of secrets, Hollywood, her pie business, and getting Lupus. Everyone but Nova has multiple things going on. With Nova, if it isn't a relationship, it is her barely-there storyline dealing with being a community organizer and speaker. Something which, just as she starts to really make a name for herself, she immediately backs away from the spotlight. As if the main thing we are supposed to understand with this character is she cannot commit long-term to a person, thing, or even movement. For once it becomes a bit too taxing or asks too much of her, she is out!
Catch Up or Follow Along: Here [External]