Queen Sugar: Season 2/ Episode 16 "Dream Variations" [Season Finale] – Recap/ Review (with Spoilers)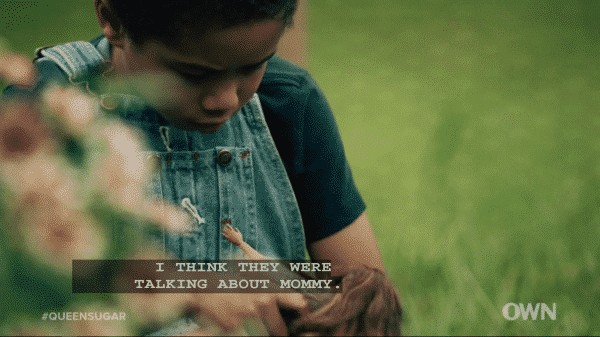 Do not expect resolutions to any of your pressing questions in the season 2 finale of Queen Sugar. Hold onto them until season 3, unfortunately.
---
Network
OWN
Director(s)
Kat Candler
Writer(s)
Ava Duverney
---
Something To Celebrate: Hollywood, Aunt Vi, Nova, Remy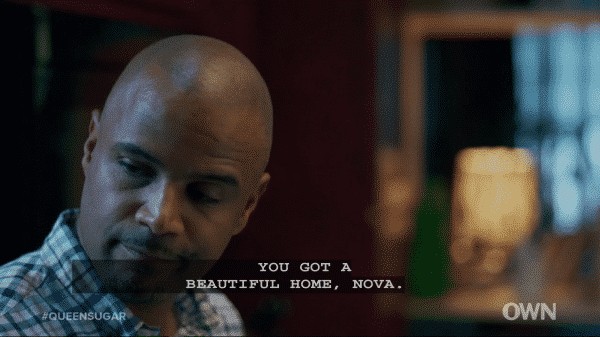 As Aunt Vi and Hollywood watch Blue for Darla, Hollywood learns the rig and the lawyers have reached a settlement. One which is triple of what they asked – meaning he is rich. This is followed quickly by a marriage proposal and Nova throwing an impromptu engagement party. One which may only have her, Aunt Vi, and Blue, at first, but then Remy comes around.
Now, there is some drinking going on so take this with a grain of salt, but there is this vibe that something might have been there. There is a touching of Nova's hand, a longing look, and a lingering hug, and this vibe that maybe something happened before Charley ever came around. After all, Nova and Remy are both frequent members of community events. Who is to say something may have gone down and unlike most of Nova's breakups, she didn't burn a bridge when she stepped off it?
A Deal With The Devil: Charley, Remy, Ralph Angel
Charley is coming to seriously realize what Sam Landry said in the first season. That is, how her Hollywood ways aren't going to work in St. Jo. So, she is deciding to change tactics. With Ralph Angel's blessing, she decides to work on ruining the Landry business from the inside. Even have Ralph Angel mill with them as she seemingly hands her mill over.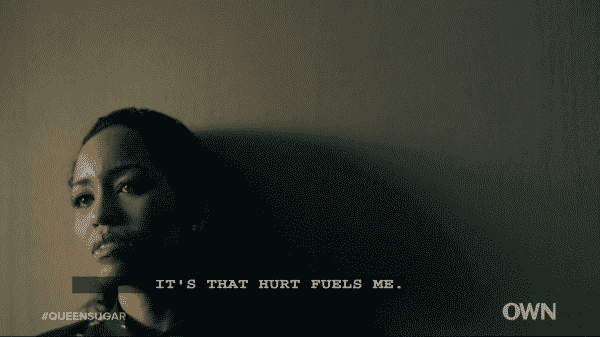 It's all part of this bigger plan and sadly we don't get to hear the finger details. Like Remy, we are expected to trust Charley. Thing is, Remy doesn't have it in him. His word, which is what got Charley this far, would mean nothing if he sided with her on this. It would honestly seem he sold himself over to her with the farmers, like slaves, coming wit with the partnership.
And speaking of slavery, it is hard to not see the way the Landry men look at Charley and not think of that. Here we have this formidable woman entertaining these men who are clear in what they want. Something beyond business. Yet, she is willing to play with these emotions. Perhaps presents this femme fatale vibe, but you got to wonder if she is in over her head.
Which isn't to say Charley isn't capable of playing these men, but there is the question of how much, or what in particular, is she willing to sacrifice to attempt to get the upper hand? It is her business, and her father's farm now but that won't be enough. You took 50% of the Landry family's farmers in 6 months and just made a threat about being the fire from which smoke comes from. Who is playing who here?
One Without The Other: Darla, Ralph Angel, Blue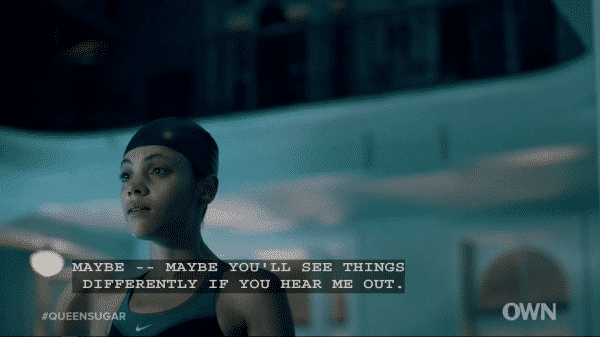 Cutting to the chase, Darla doesn't relapse. Is she frustrated? Yes. Nova not letting her into the house just to get her charger was petty. Even seeing Blue play happily with Aunt Vi and Hollywood left her screaming. If only because, she realized she kind of ruined her ability to be part of that. She already got one chance of which, so it seems, people were keeping quiet for Ralph Angel's sake. So a second chance? After holding a lie in for 7 years? Who does she think she is? Aunt Vi? Only she can lie about something for decades and it get swept under the rug.
But despite the effects of the lie on everyone, it seems Ralph Angel is still going to do right by Blue. He and Darla are done, and Darla is going to seemingly abandon her child and go to DC to lick her wounds. However, like when she was at her worse, she knows Ralph Angel's family will do what she is right now not capable of. Which is really taking care of Blue. For without a job, and surely not wanting to be a burden on her sponsor, Darla is pretty much forced to go home. After all, who in her situation wants to deal with so much animosity? The kind Blue may not be fully aware of, but he knows people are saying mean things about his momma. It just isn't clear why.
Leaving one last thing. In order to perhaps redeem Ralph Angel, after pretty much disregarding Darla's attempt to explain she was raped, among other things, he explains how Blue got his name. To put it simply, it was in homage to the two most important people in his life. Aunt Violet and his mother Dru. Blue's name stems from the feelings Aunt Violet got when she learned her name was a color and the beauty in it, and while Ralph Angel doesn't really talk about his mom, that is still his mother and likely, he sees a bit of her in Blue. Making it so, blood or not, he claims that boy and while there are complicated feelings when it comes to his momma, the bond has already been formed and Ralph Angel has no desire to break it.
Other Noteworthy Facts & Moments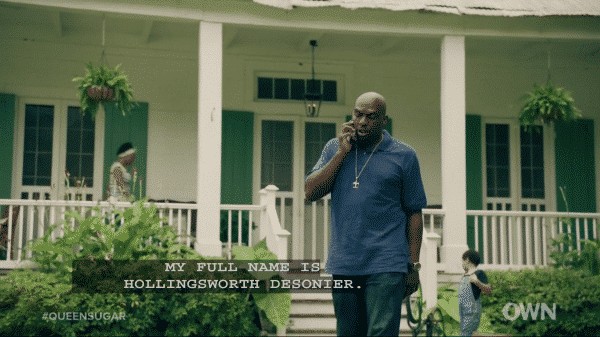 Nova seems to be back to writing articles and now is writing one which is a bit more political.
By the time Charley was ready to give in, she had only 3 farmers left that were willing to work with her.
The "Go head Ree Ree" at the end of Queen Sugar comes from Ava Duverney's mom who nicknamed her "Ree Ree." Since her middle name is Marie.
Question(s) Left Unanswered
Is a paternity test so hard to get or unheard of? Or would finding one kill too much drama for Bianca Lawson to go through? Is that why this couldn't be nipped in the bud? So that she could get more press and maybe get mainstream award recognition during the next Emmy/ upcoming Golden Globe season?
.. he seems to have admired Aunt Vi to the point he would have taken a crack at her if she didn't kind of scare him. So, with that in mind, and Nova talking like she is a younger version of Aunt Vi, you think something may happen there? Much less, even if Nova and her dad weren't close, surely she came across Remy and crossed paths a few times. Are you telling me nothing ever happened there?
So was Ralph Angel going to jail connected to Darla getting pregnant or just him wanting to have some money in his pocket, period?
Charley asking Ralph Angel to trust her, isn't that a joke? She was unable to trust him for a long while and yet, I guess, her firing Darla was supposed to be taken as a sign of loyalty?
Did Charley really think threatening farmers about penalties with breaking contract was going to help her situation?