Pose: Season 2, Episode 8 "Revelations" – Recap, Review (with Spoilers)
Line are crossed, secrets exposed, and children reveal themselves to be adults. Which, for Blanca, is one of the challenges she never prepped for.
---
Network
FX
Director(s)
Steven Canals
Writer(s)
Steven Canals
Air Date
8/6/2019
Introduced This Episode
Manhattan
André Ward
Jack
Jack Mizrahi
Castle
J. Cameron Barnett
Images and text in this post may contain affiliate links which, if a purchase is made, we'll earn money or products from the company. Affiliate links and external links have an upward facing, superscript, arrow.
Recap
Progress For One May Not Be Progress For All: Pray Tell, Manhattan, Jack, Castle, Ricky, Damon, Helena, Blanca, Angel, Lil Papi
After years of schooling, Damon graduates, and it is a splendid occasion. One which leads to Helena not just praising her pupil, but Blanca as well. For as much as Damon may have talent, it is Blanca's drive which got him to this point. However, Damon isn't the only one who is graduating. Lil' Papi, in an effort to provide Angel as many opportunities as he can, has found her an apartment. One which is only $450.00 a month and just so happens to overlook the pier she used to do tricks at, and he used to deal drugs. Making it a place to remind them of where they came from just as much as how far they have come. But, it should be noted, he found the place for her and she is made to, under no obligation have him with her. Though, of course, she wants him there too.
Leading to a very sticky situation with Pray Tell. As we've seen, Ricky has grown attached to Pray Tell and has been a bit flirtatious, vulnerable even after his HIV diagnosis. That doesn't stop in "Revelations" but get reciprocated. Meaning, those two have sex and with them both being verse, they give and receive, and it gives Pray Tell a pep in his step. One the members of the Ball council, Jack, Castle, and Manhattan notice. Also, they come for him when they realize it is Ricky and the drama that can start messing with one of the children of the balls.
When The Shade Comes From Acid Rain: Blanca, Damon, Lil Papi, Angel, Blanca, Pray Tell, Ricky
And it don't take long for that drama to happen either. A graduation dinner featuring Angel teasing Damon too much leads to Damon exposing Angel's coke habit, which seems to be ongoing, Pray Tell messing with Ricky, as well as Ricky having HIV, and Blanca put on the defense. Why? Well, mother's rules don't allow for drugs, and yet she fiercely denies Angel doing drugs. Hell, nearly every accusation Damon put into the ethos she denies, at least at first.
But, when it comes to Pray Tell, she lets that one stick. Said act, you'd think, would cause Pray Tell to be petty. However, it seems Candy's death may have pushed Pray Tell to let bygones be bygones. Even if he was kicked out of Blanca's house and a child dared to call him a slut. Though, not to make Pray Tell seem too evolved, with Damon winning a trophy and rolling his eyes, Pray Tell does go off on the mic which causes Blanca to hunt him down during a smoke break.
One which leads to her calling him out and making it sound like he is a predator. As you can imagine, this isn't appreciated, so he flips it on her and says she is jealous. For what other ammunition does Pray Tell have? He is 45, HIV+, and while the term "Elder" comes with a bit of reverence, it also makes for a rather dry sex life. So, as he reminds everyone, and relays again to Blanca, Ricky is a grown-ass man, and he advises her to put herself out there too.
That triggers a new argument. For Pray Tell has to be reminded that things for a trans woman and a gay man are different. She is dealing with being trans, possible pre-op, on top of having HIV. Pray Tell, as a gay man, the main thing he is dealing with is being HIV+ and, as shown through Ricky, while it is a hindrance, and complicates thing, it doesn't present the mountain of a hurdle she has.
Leaving them both airing out their issues and while Pray Tell gets the last word, it isn't something cutting, he isn't Elektra after all, but a bit of sorrow. Arguing with Blanca over something which makes him happy isn't his idea of a good time.
They All Grow Up Eventually: Pray Tell, Ricky, Elektra, Blanca, Angel, Damon
Yet, with arguing with Blanca, his closest, maybe only friend, it has Pray Tell looking at Ricky funny. Thinking he is just in lust, perhaps trying to escape the tyranny of Elektra, and eventually, he'll get bored and leave. But that may not be the case. The player, ho some may say, known as Ricky may have settled down. If not, considering Pray Tell has his own place, found himself not willing to sacrifice sharing a space with one person rather than half a dozen. Either way, Pray Tell is thankful for Ricky being there the next morning. Even if he still thinks it won't last.
Bringing us to Angel, Blanca, and Damon. After Damon's performance at the ball, he gets approached by a recruiter for Malcolm McLaren, and he books the job. One which is in Europe, could last a year, and despite them arguing, Blanca breaks down a bit about one of her children leaving. However, he isn't the first or last. Angel, who seemingly has been hemming and hawing about leaving, it seems she wants Blanca to hold her responsible, to kick her out, otherwise, she may never leave. Be it because Blanca has made things too comfortable or fear. But, with rules being rules, Blanca gives Angel what she needs to leave.
Thus, with Damon on tour, Angel in a new home, Lil' Papi likely close behind, Blanca faces an empty house. This new experience pushes her to see her own mother, in the dominatrix club, for comfort and, surprisingly, Elektra gives it to her – to a point. She reminds her of the job she did and how far she took her kids, as well as lets Blanca hug her for a moment. At least until the affection begins to disgust her.
However, a hug from her mother, being reminded what the goal is for any mother, it doesn't take away from the loneliness Blanca is now forced to experience. After all, with Pray Tell's words looming over her, she has no excuses now. She doesn't have to worry or fight for her kids – they're gone.
Other Noteworthy Facts & Moments
Collected Quote(s) & .Gifs
Own your choices.
— Manhattan
If they don't grow strong enough to rebel, to reject you, to move away, then you're not raising men and women. You're creating parasites.
— Elektra
If you choose to be a mother, you choose to shape the world.
— Elektra
Review
Highlights
Children Grow Up
It's an interesting thing to watch Angel, Damon, and the rest move on. Perhaps due to this idea they'd always be in Blanca's household? I mean, Blanca isn't too much older than any of them and in terms of survival, being together as a house would mean a better chance of survival, right? Yet, as Elektra said, and as she has done as a mother, what you train and build are adults. All in an effort for them to eventually rebel and out of hatred or else the belief they can do better, they leave and fight to make it on their own. Which, as we've seen with Elektra, can be an emotional moment, but how often does a kid realizing it is time go do so on a mutually agreed upon schedule?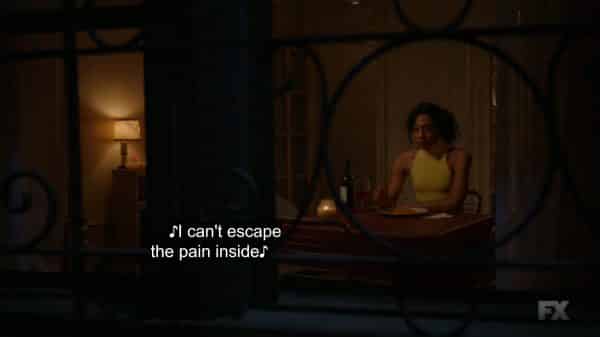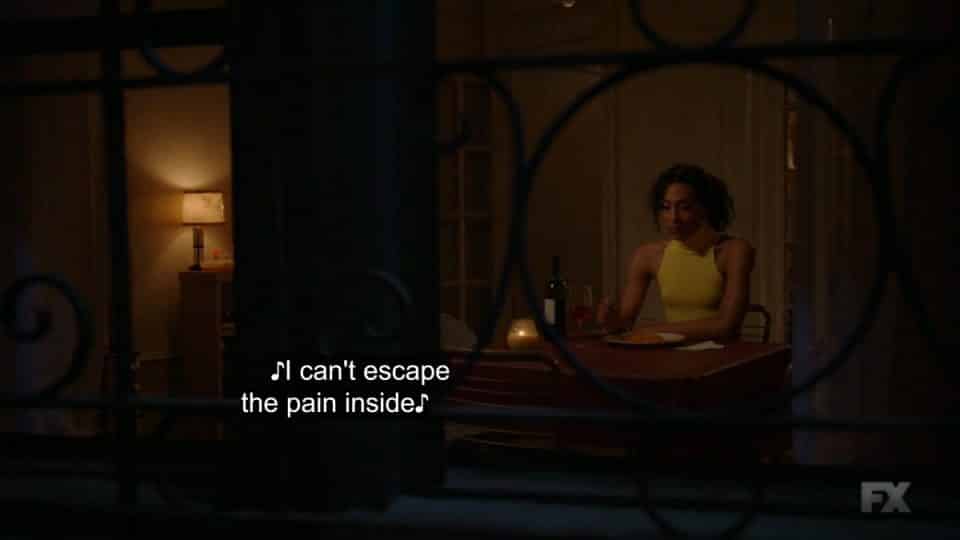 Does Ricky Not Want To Be A Ho No Mo'?
I'm not convinced, for Ricky seems like a social climber who would sleep his way into a comfortable position. Yet, I could be wrong. He may have honestly grown-up, or the challenge Pray Tell presents as being an older man may coerce Ricky to adapt? Who knows. Right now they are in lust, and Pray Tell isn't asking much of Ricky. So whether Ricky may have the audacity to bring someone into Pray Tell's home, be a house boy, or who knows what, remains to be seen,
Lil' Papi Presenting Opportunities Rather Than Trying To Be A Provider
The importance of Lil' Papi presenting Angel with a place, take it or leave it, as well as him not being part of the apartment, can not be left aside. What Lil' Papi has done is replicate the support Blanca provides but in a man. Someone who can love and support Angel, blindly at times, yet will also lift her up when she feels she is at her worse. All the while, never treating her like a possession or a caged bird for their amusement. Angel is a person. A beloved, honored, and cherished person. One who everyone just wants the best for since there is so much potential.
Recognizing Blanca & Elektra's Influence
When you think of Blanca, you may think she is the opposite of Elektra. She is nurturing, doesn't emotionally or mentally abuse her kids, and presents a loving environment. Yet, one could say the thing she and Elektra have long had in common, and maybe she got from Elektra, is always challenging her children to be their best. To eventually, for lack of a better term, outgrow their mothers and eventually want to be on their own rather than stay at home.
Realizing Blanca and Pray Tell Were More Than Friends, They Were Each Other's Mother & Father
In season 1, while it was clear Blanca and Pray Tell were friends, it seemed Blanca got far more out of the relationship than he did. But, as time went on, especially with him being diagnosed and his life getting wrapped up in Blanca's, there was a shift. One which made it so Blanca evolved to be more than a friend but a bit of a mother to him. Not like how she was with Angel and Damon, in terms of offering financial support, but the emotional and mental support? What was crafted allowed them to be more than an elder without a house and a new house mom struggling after living with a legendary, but emotionally abusive, mother.
Which makes their fight with one another terrible and it makes you wonder who will extend an olive branch first? Pray Tell has Ricky to distract him and while Blanca is apparently going on vacation, what about when she gets back? Will she reconcile with Pray Tell or focus on recruiting new members for Evangelista?
That Graduation Dinner Argument
While it is unfortunate that arguments are usually what airs out all the issues everyone has with one another, it doesn't make them less important or entertaining. Heck, it made Damon someone worth noting for once. Plus, with this being Blanca's first batch of kids, seeing them fight, being put on notice how she makes them feel outside of when she is supportive and going hard for them, it needed to be done. That and how she is as a friend too. For Blanca's choices have largely been about sacrificing so her kids could be better. Rarely has she had a reason to put herself first, or the predicament of choosing between people.
Has she gone off on Elektra multiple times? Yes. Yet, who does Elektra come back to when things are going wrong? Hell, when there is something to celebrate, who shows up and leaves their own house behind? In my mind, it is because Elektra and Blanca have reached a certain understanding. One that I can't say with certainty she has built with everyone else, or they have with each other. For while Damon, Angel, and Pray Tell understand community in terms of coming together in tragedy, have they grown up enough to understand one fight doesn't mean that person should be cut off and get nothing but the side-eye from you?
Helena's Comments To Blanca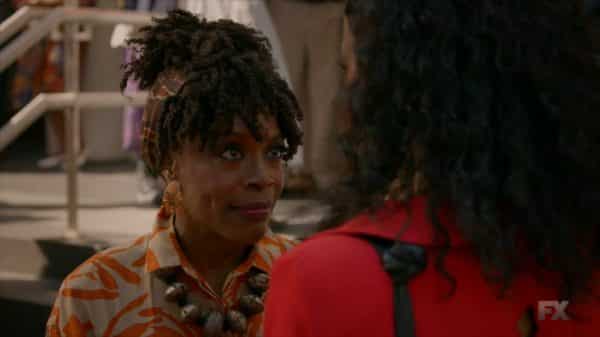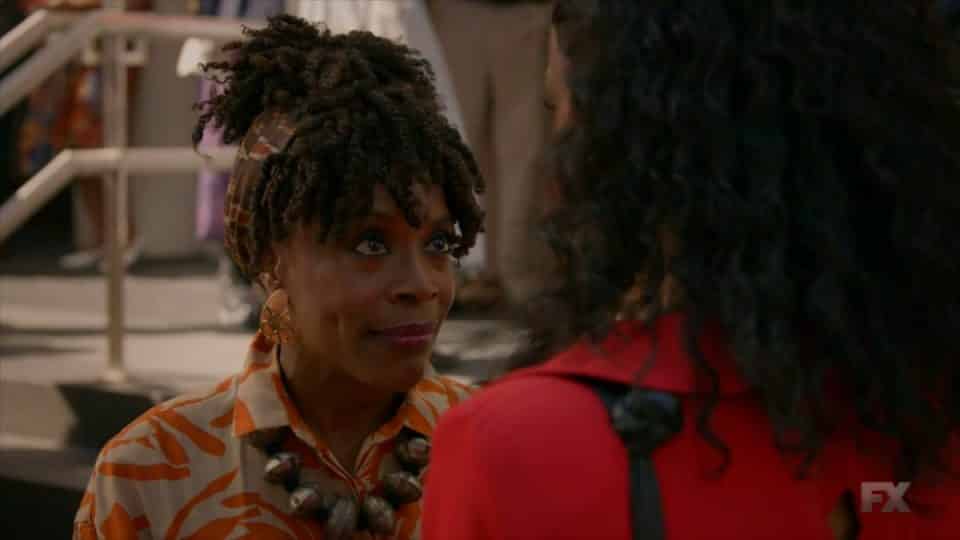 Let's be real for a moment: Did Damon work hard? Yes. However, What got him in and kept him in was Blanca. So for someone beyond her family to congratulate her, uplift her, it reminds you that graduations aren't necessarily all about the graduate. The celebration is also about those who invested in that person and found their time and efforts ultimately paying off.
Follow Wherever I Look on Twitter, Like us on Facebook, Sign Up For Our Mailing List and Subscribe to the YouTube Channel.
[ninja_tables id="36790″]
Helena's Comments To Blanca - 85%
Children Grow Up - 86%
Does Ricky Not Want To Be A Ho No Mo'? - 84%
Lil' Papi Presenting Opportunities Rather Than Trying To Be A Provider - 87%
Lil' Papi Presenting Opportunities Rather Than Trying To Be A Provider - 83%
Realizing Blanca and Pray Tell Were More Than Friends, They Were Each Other's Mother & Father - 88%
That Graduation Dinner Argument - 82%