P-Valley: Season 2/ Episode 1 "Pussyland" [Premiere] – Recap/ Review (with Spoilers)
All of your favorites are back, and with the pandemic lockdown being lifted, it is time to get back to work!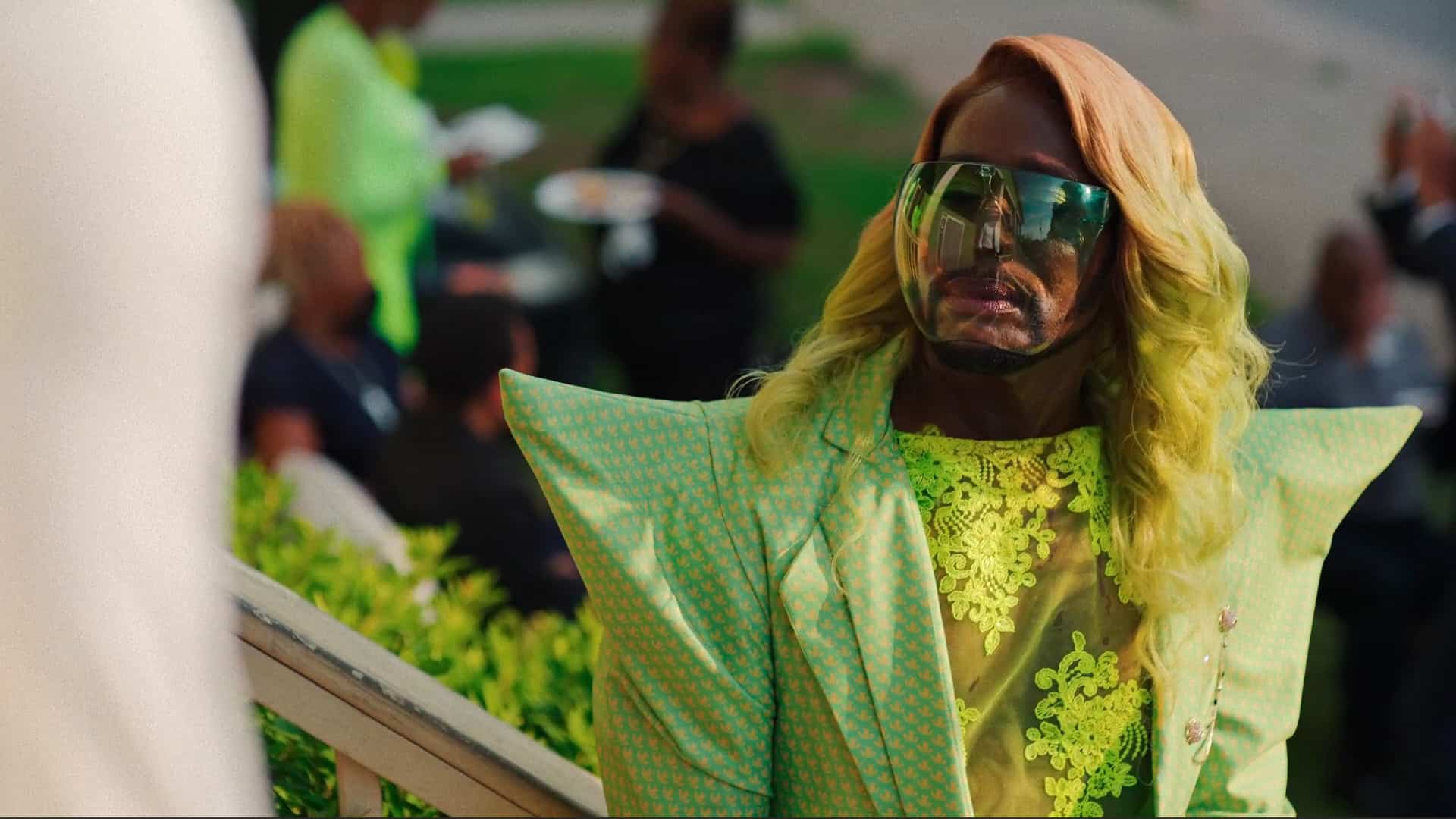 All of your favorites are back, and with the pandemic lockdown being lifted, it is time to get back to work!
---
Aired (Starz)
6/3/2022
Director(s)
Barbara Brown
Writer(s)
Katori Hall
Introduced This Episode
Mookie
Coco Brown
This content contains pertinent spoilers.
Recap
Bye Bye Daddy – Andre, Brittany, Mookie, Ernestine, Uncle Clifford, Wayne
Unfortunately, Mayor Tydell Ruddin lost his life due to Covid-19, and with that, despite their issues and Brittany not being in strong support of it, Andre goes to his funeral and even speaks during it. Unfortunately, this leads to an opportunity for many to show up at the repast and do anything but show their respect.
At the behest of Ernestine, Uncle Clifford shows up at Tydell's wake mainly for Mookie's chitlins – since she is quite popular locally for them. Also, Uncle Clifford decides to, when interim Mayor Wayne Kyle shows up, place a threat to him not becoming the official mayor if he keeps trying to mess with their club. But Wayne didn't come there for a fight. More so, he wants Andre to work with him again after laying him off as soon as the pandemic hit.
The Pandemic Hit Hard – Haley, Mercedes, Uncle Clifford
So, how is The Pynk doing? Not too bad. Uncle Clifford, in their brilliance, made a car wash strip situation since the club wasn't considered essential and couldn't get any loans to help it stay afloat. Now, this isn't to say they are living in luxury, as Haley's investment has dwindled down between keeping the girls fed, the Pussyland car wash, and doing remodeling of the Paradise Room after Haley shot up the place.
But she ain't the only one who struggled. Mercedes's fall from grace and being unable to retire from stripping bothers the hell out of her. Add in living with Haley? Never mind how well Keyshawn is doing compared to her? Oh, call her a hater if you want, for you wouldn't be wrong.
Time For A Come Up – Keyshawn, Diamond, Corbin, Andre, Haley, Derrick, Lil Murda
People being stuck inside has been a blessing for Keyshawn. Her IG Live shows bring in 400,000 viewers, and thanks to Rome, she has all kinds of sponsorship deals and other means of cash coming in. Now, how does the possessive Derrick feel about all this? Mixed. He likes the money, but him not working creates a power imbalance he isn't fond of. Though, it seems like he is adapting. He even volunteers to take care of their daughter while Keyshawn goes out to the dollar store.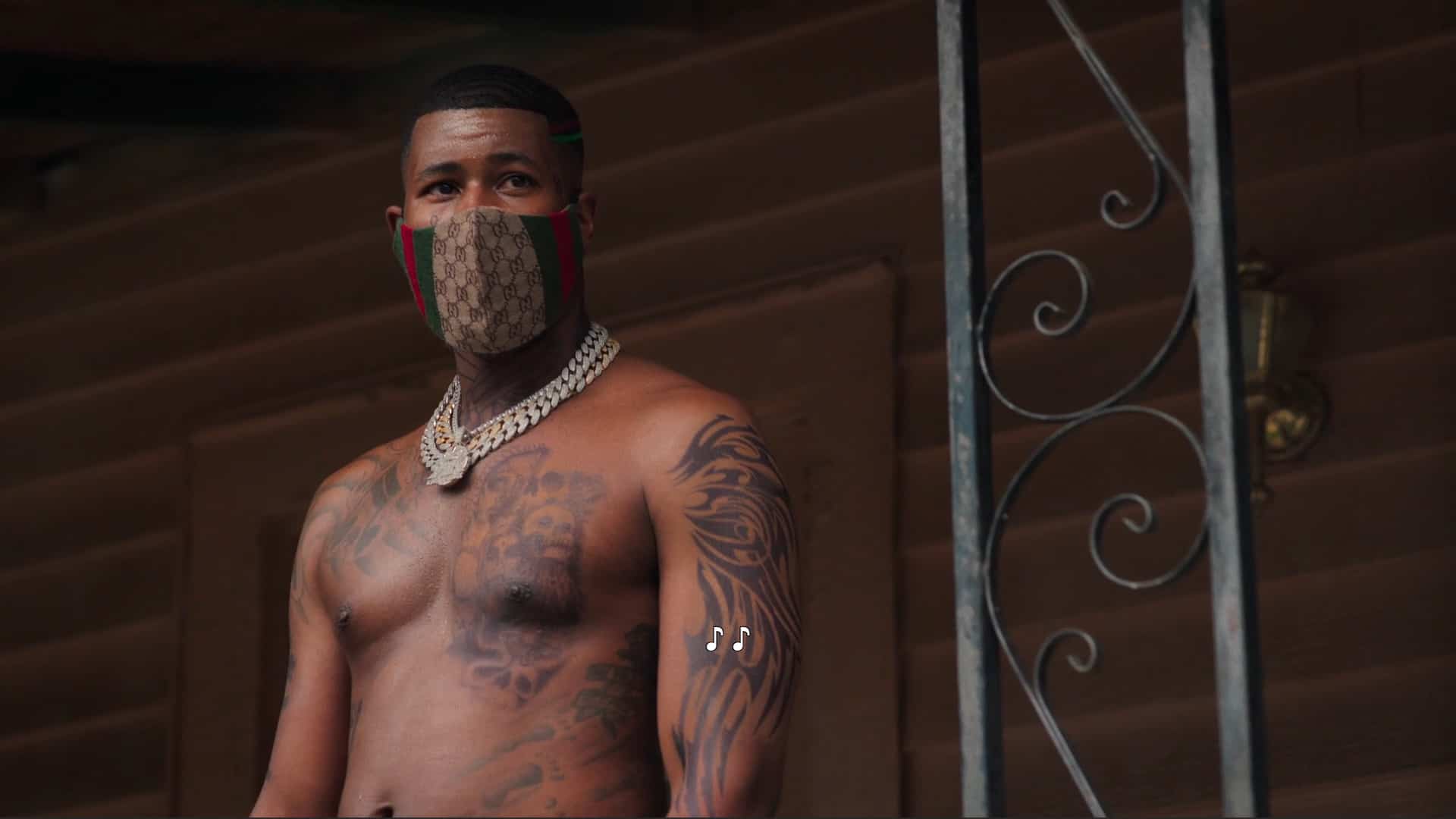 There, Keyshawn sees Diamond, who is in no mood for her. Pulling a gun out on him was the first and final straw, so all her attempts at apologizing mean nothing. She is just a girl committed to an abusive racist – nothing more, nothing less. But, while Diamond wants nothing from her, Lil Murda is trying to collaborate again.
You see, his song is popping, and he recognizes it is partly due to Keyshawn, so he wants her on tour. Now, originally, she wasn't down because her IG was popping, and Keyshawn hasn't been paid for the video shoot yet. However, she reconsiders as she realizes The Pynk isn't likely to be an option, and IG isn't forever.
Which leaves Andre, Haley, and Corbin. Haley and Andre came face to face during all the ceremonies to send off Tydell Ruddin. Words are exchanged, looks, but no bodily fluids. They keep it professional. Though it should be noted Haley hasn't moved on and the only thing possibly keeping Andre in check is that his wife is close by. But, with the Pynk struggling, and Haley experiencing pushback whenever she tries to make smart moves, there is hope from Corbin that while Uncle Clifford won't make a deal, Andre, who is back on retainer, could convince her to give it up. Her ownership of the Pynk and its waterfront land that is.
Things To Note
Question(s) Left Unanswered
Is Mercedes afraid of being upstaged by a new girl?
What Could Happen Next
Uncle Clifford flipping out when their 15% ownership don't mean much when Haley makes a decision
Review
---
Community Rating:
---
Highlights
Uncle Clifford's Wardrobe
You have to honor what can only be described as iconic looks. The green number for Tydell's funeral, the car wash attire? When it comes to "P-Valley," visuals are not just about breasts and ass. It's about the allure, seduction, self-expression, and everyone is giving, from the ladies to Uncle Clifford.
Adapting & Focusing On Thriving
One of the things you always have to do when you have a dream is not limit it. You want to run a strip club, give dancers some work? Awesome. But what if you can't open your strip club? What if you're a dancer with nowhere to engage with people in person? Do you give up? No, you adapt.
Keyshawn went onto IG, many likely went to OnlyFans in the pandemic and Uncle Clifford? They made a drive-through, car wash, strip show. It's all about being flexible and realizing that dreams are vast and should be evolving. If you have tunnel vision and believe it has to be this one thing, done this one way, you should prepare for your dream to die.
After all, nearly all dreams require money, and money means compromise. Look at Haley. As she noted, she wasn't expecting to deal with a pandemic or kill her ex, and dealing with both blowing through nearly $200,000 in 5 months. Yet, between her and Clifford, they found a way to cover up the murder and get the girls working, and now, Haley is seeking new talent despite the various feelings involved.
For what sometimes is a necessary evil in pursuing a dream is making others uncomfortable. Especially if their vision doesn't align with yours. And when it comes to not just The Pynk but the characters of "P-Valley" in general, you can see they have all had to master living in their own discomfort and that of others to not only survive but attain some feeling of thriving.
[ninja_tables id="66722″]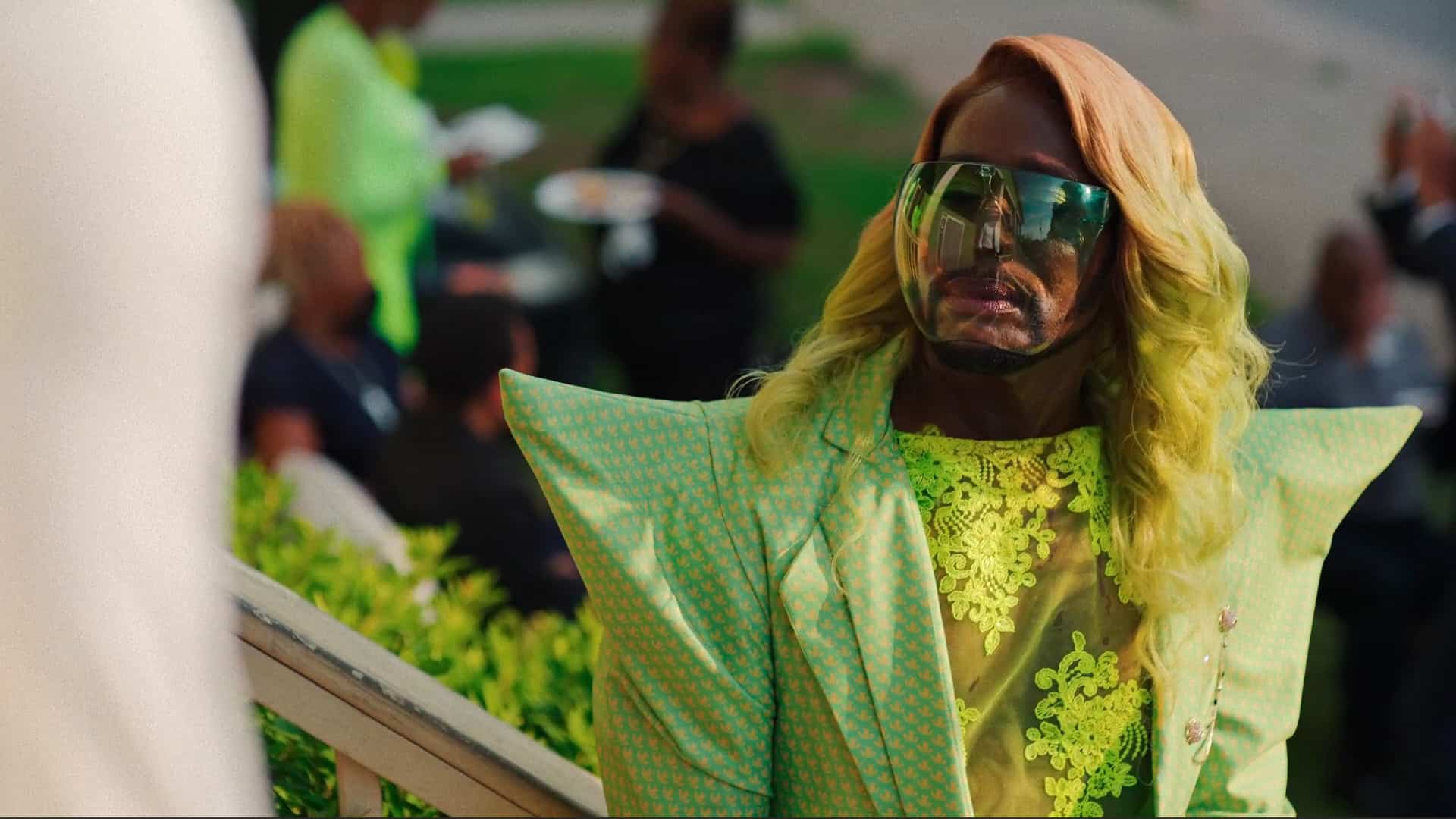 P-Valley: Season 2/ Episode 1 "Pussyland" [Premiere] – Recap/ Review (with Spoilers)
Overall
"P-Valley" struts back on the scene like it never left, and even with a time jump, feels au natural.
Uncle Clifford's Wardrobe
87
Adapting & Focusing On Thriving
83
Highlights
Uncle Clifford's Wardrobe
Adapting & Focusing On Thriving
---
Follow, Like, and Subscribe
Community Rating: 0.00% (0) - No Community Ratings Submitted (Add Yours Below)