P-Valley: Season 1/ Episode 6 "Legacy" – Recap/ Review (with Spoilers)
As Uncle Clifford's first Pynk graduate comes through, the mystery which is Hailey's past life continues to unravel.
---
Director(s)
Tasha Smith
Writer(s)
Katori Hall, Jacqui Rivera
Aired (STARZ)
8/16/2020
Introduced This Episode
Wayne Kyle
Josh Ventura
Wyatt Kyle
Donny Boaz
Mane
Thomas Q. Jones
Eloise
Angela Davis
Grand Muva
Loretta Devine
Britney
Ashani Roberts
This content contains pertinent spoilers.
Recap
Survive How You Can – Mane, Hailey, Mercedes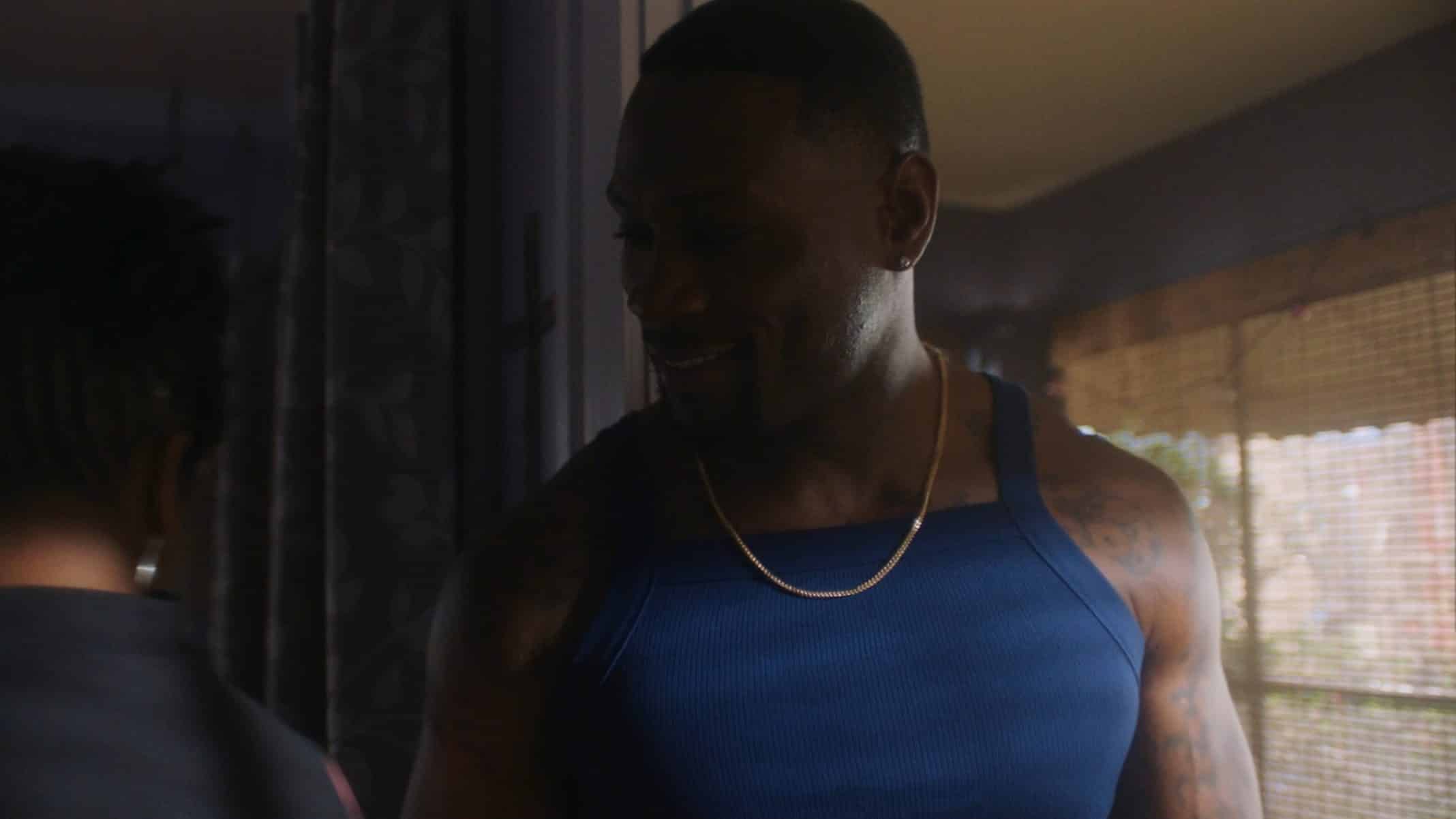 With Hailey, Mercedes isn't just stacking up money, but also gaining a friend. One who she can talk about motherhood, loss, and with Hailey putting her onto game, it pushes Mercedes to wonder what is this woman into? But whether or not the good times will roll for much longer is in question as Hailey talks about leaving and Mane, Mercedes' friend on house arrest? He sees a missing poster of Hailey, and that could cause trouble.
Lil' Mississippi Murda – Lil Murda, Keyshawn
With Keyshawn riding high, since World Star shared her video, she has no intention of blackmailing Lil Murda but does want to work with him. She sees the potential there of a rapper and lovable stripper and wants to ride that wave. This Lil Murda agrees with, and while their situationship could cause additional bruises for Keyshawn to cover up, this is her opportunity to graduate. Especially if her "Murda Nights" showcase pops off.
It Can All Go Wrong Or Oh So Right – Wayne, Wyatt, Corbin, Grand Muva, Eloise, Lil Murder, Uncle Clifford, Britney, Andre, Hailey, Patrice
When it comes to The Pynk, there are a lot of things that need to go right, but so much can go wrong. For Andre, the issue is getting the Kyle brothers, Wayne, Wyatt, and Corbin to sign, which he does. Mind you, under duress, since Wayne pointed a gun at Corbin and Andre, but it is signed.
However, being that Corbin's desire to keep it in the family, so his kids can have generational wealth, it seems Andre is willing to risk things for someone who is more decent than the average person around. Mind you, the potential for this to backfire is high, which his wife, Britney, reminds him of. But, with Chucalissa feeling more like home to him than Atlanta ever did, he is invested in things going the right way.
Which could lead you to wonder why is he still talking to Hailey then? Well, because she gets it. Britney, being a doctor, liking Andre in the light she met him, she doesn't enjoy him being far and treating Chucalissa as anything more than where Andre's godfather lives. Hailey, on the other hand? Call it manipulation or longing for companionship, either way, she has found a way under Andre's skin, and he is hooked.
But things going good for Andre means that they are going terrible for Uncle Clifford. Someone who gets some reprieve with an inhouse date with Lil Murder, but also a reminder of what he's about to lose. You see, according to Uncle Clifford's grandmother, The Pynk has long been a launchpad and is perhaps one of the last surviving brothels in the area. The rest were burnt down or sold, yet they stood.
Heck, she even notes Ernestine's, what The Pynk was formally called, helped launch Ann Peebles, famous for "I Can't Stand The Rain," that is sampled on Missy Elliot's "The Rain (Supa Dupa Fly)." However, between the loans she took out, and the ones Uncle Clifford did, it seems to be over.
That is until Uncle Clifford hits up his first graduate, Miss Eloise. You may remember her from taking all kinds of mess from Mayor Ruffin as his secretary. Yup, at one time, she was a stripper, and to thank Uncle Clifford for giving her a job and opportunity back in the day, she lets him know he can petition to impede the casino being built.
However, that doesn't stop the foreclosure, right? Well, that is where Patrice comes in. Uncle Clifford bails her out and uses the club as collateral. Thus Patrice owes him, and he seems to be banking on her to save his hide.
Things To Note | Question(s) Left Unanswered
Hailey's daughter's name is Autumn.
Hailey is 26, 5'9 and 140lbs.
Collected Quote(s) & .Gifs
Review
Highlights
The Hailey & Mercedes Combination
Hailey is well paired with Mercedes. Their dynamic, their chemistry, it worked as adversaries but even more so as friends. Especially since they can keep it real with one another beyond insults about people's kool-aid and things of that nature. When they are in the room Mercedes planned for Terricka, for 7 years, and talk about their daughters, that was a moment.
It allowed Mercedes to be vulnerable, without being aggressive, and in her desiring for Hailey to share, perhaps for the first time, I gave a damn about Hailey's backstory. Something that wasn't thought much of before since her abuser storyline, and the drinking, it just muted the more subtle or quick moments of Hailey's life. Especially since, as said, she felt like a light-skinned trojan horse pushed from and center.
But with Mercedes involved, now the wheels are really turning about what Hailey used to do back in the day? For with mentioning of bitcoin, offshore accounts, and things of that nature, it leads to a raised eyebrow. Because, as much as you could assume Hailey had a career scamming people, there might be more to her than that.
The History of The Pynk & What Came Before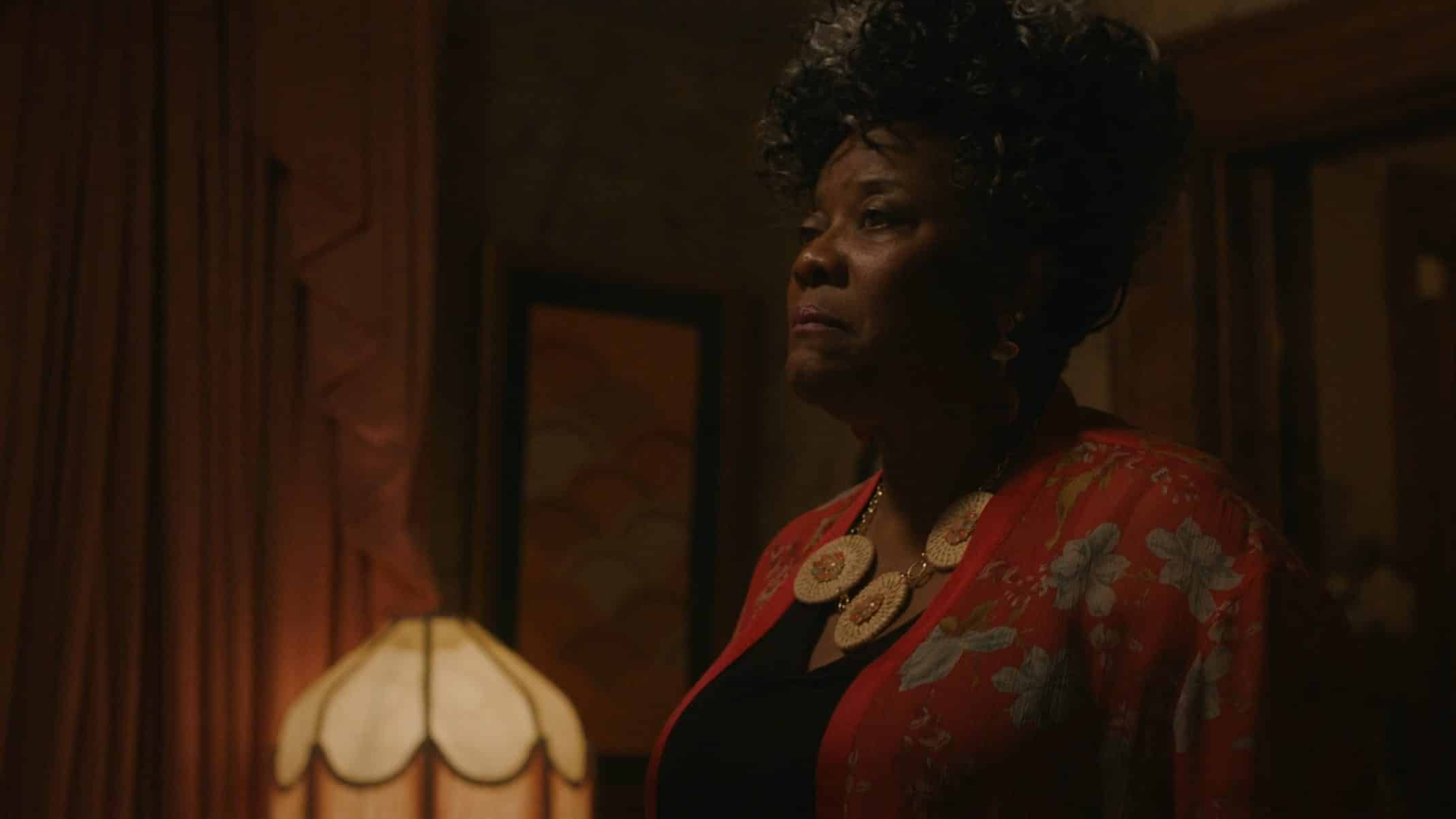 Anyone familiar with strip clubs, the culture, and people who work there, know they can often be an opportunity to do better and make money. After all, as one of the ladies said, the money you make in the clubs are well beyond minimum wage and allow you not just the ability to pay bills but live. Heck, look at Mercedes. After 7 years, she had $20,000. Even if you frugal, the federal minimum wage and 7 years likely won't allow you to save up to that much money.
So considering us meeting Eloise, hearing from Uncle Clifford's grandmother the history of the building, and you really getting a sense that Uncle Clifford sees himself as a stepping stone, and is okay with that, it furthers your investment. Leaving you to hope they can make it one way or the other.
Where To Watch
The Hailey & Mercedes Combination - 87%
The History of The Pynk & What Came Before - 85%
Related Topics:
Angela Davis
,
Ashani Roberts
,
Donny Boaz
,
Jacqui Rivera
,
Josh Ventura
,
Katori Hall
,
Loretta Devine
,
P-Valley
,
P-Valley: Season 1
,
Starz
,
Tasha Smith
,
Thomas Q. Jones