Ozark: Season 3 Episode 6 "Su Casa Es Mi Casa" – Recap/ Review (with Spoilers)
With Omar killing his enemy's horse, it is only natural for them to decide to retaliate – it just couldn't come at a worse time.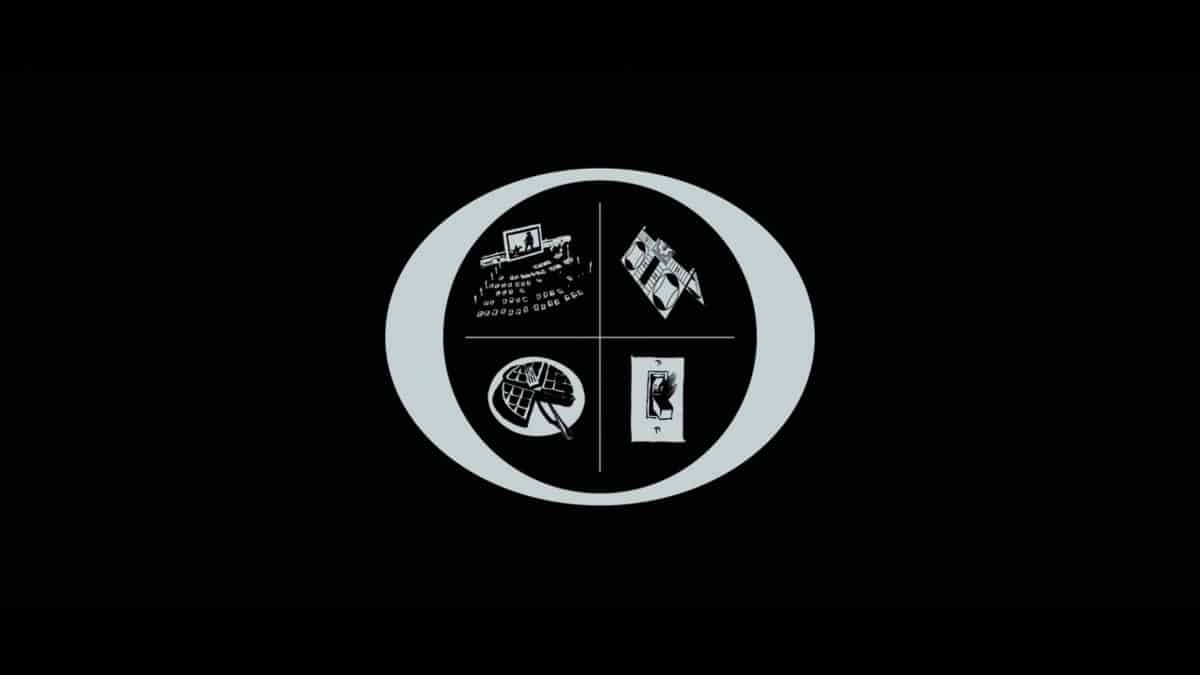 With Omar killing his enemy's horse, it is only natural for them to decide to retaliate – it just couldn't come at a worse time.
---
| | |
| --- | --- |
| Directed By | Ben Semanoff |
| Written By | Paul Kolsby |
| Aired (Netflix) | 3/27/2020 |
This content contains pertinent spoilers.
The Time For Talking Is Over: Darlene, Sheriff Nix, Helen, Wendy, Sue, Marty
With her replanting her poppies, Darlene is ready to ship out heroin within 3 to 4 months. However, considering all that went down that led to Jacob's demise, Helen is of the opinion that Darlene should be happy to have her life. But with feeling like they are breaking a deal, Darlene decides it is time to go to Sheriff Nix and call in some favors. Of which includes having some dirty cops on the payroll and cutting off whatever deal Marty has going on.
Which couldn't come at the worst time for Marty and Wendy as they find themselves in need of a separation. One that becomes quite costly since they decide to, in front of Sue, reveal everything from murders, flipping FBI agents, and working for a drug lord. Meaning Sue comes into quite the payday.
Strange Bedfellows: Wendy, Darlene, Wyatt, Ben, Ruth, Frank Jr.
With Ben being so attentive and kind, it leads to Ruth deciding, even though she and Ben aren't officially dating or anything, to take things to the next level. Meaning, it is time to have sex. Problem is, Ben's medication, or his drinking, gives him erectile dysfunction. With that, he is embarrassed, and it seems he decides it is time to go off his bipolar medication.
In doing so, Wendy becomes quite worried since Ben is known to overreact without his meds, and she pleads to Ruth, if she is going to be with Ben, please get him on his meds. An idea Ruth recognizes might be necessary for with Frank Jr. upset about the $7800 bill he got, and the possibility he may mess with Ruth more, Ben not being able to think straight is dangerous.
However, her focus ends up more on Wyatt than Ben's medicinal routine. And after Wyatt pretty much states he feels Ruth ruined his life, she goes to Ben to talk about what Wyatt says and completely bypasses any conversation about his medicine. Heck, they even have sex, and Ruth spends the night in Wendy and Marty's basement, with no sign of her speaking to Ben about his medication.
The War Spreads To America: Marty, Helen, Tommy, Ruth, Ben, Wendy
As Omar pointed out, while most battles might be in Mexico, if he is at war, so are Wendy and her family. This becomes true, beyond the cutting of a horse's testicles, as we see Omar's rival, Castel Lagunez, send his men to disrupt Omar's supply chain. With that, Marty is put in a position of thinking he might die, Helen is forced to be on alert, and Wendy has to deal with Marty back in the house.
However, all of that is minor compared to what Ruth and Tommy go through. Tommy, for example, he gets shot up. As for Ruth? Well, if it wasn't for Ben taking it upon himself to look out for her, she could have gotten shot up as well. Making it so, when it comes to Ben's drugs, who knows if Ruth may say a word since her finding a man who looks out for her like this? Why make him mad?
What Must Also Be Noted
Drive-In Theater: Where the drop happens for money this time around
Waffles: What the family is eating the morning after Ruth and Ben have sex
Light Switch: Having to turn the lights off when Marty is being followed
Board Game: What Marty, Wendy, and the kids play as they wait out Navarro's enemy waiting for their chance to strike
Highlights
The War Comes To America
The end of nearly every season of "Ozark" comes with someone getting killed off – it's tradition. The question is, who is going to die this time around, and will they be someone significant? Could Maya be killed? For killing a pregnant woman wouldn't only be devastating but shocking. How about Ben? Maybe Charlotte, Erin, Helen even?
Either way, we know this war is going to take someone out, and considering Darlene remains a player in this, and may offer her product to Lagunez's people, she could very well end up on the chopping block as well. Not to forget Wyatt, whose death would be a major blow for Ruth.
How Agent Evans Will React To Tommy's Murder
While neither Agent Evans nor Tommy made themselves into notable players, there is a likelihood that the death of Tommy could give Agent Evans some oomph. Not much, since he has a dead man as his motivator, one who has been lowkey forgotten, but it could be something to give him some pep. Maybe even have their supervisor pressure Agent Miller to get something signed or else Marty and his family will be coerced into something? I mean, all things considered, Agent Miller could have her room wired, if not her person, in the conversations she has had with Marty thus far. She could use that again him.
Darlene Making A Comeback
With Omar's enemy nowhere to be seen, the most pressing thing has been Marty's need for control and him lacking it. So Darlene reasserting herself as a threat creates a welcome comeback. Also, considering we know someone is going to die, who better than her as she joins the war and likely fights for the other side?
On The Fence
Ruth's Vulnerable Side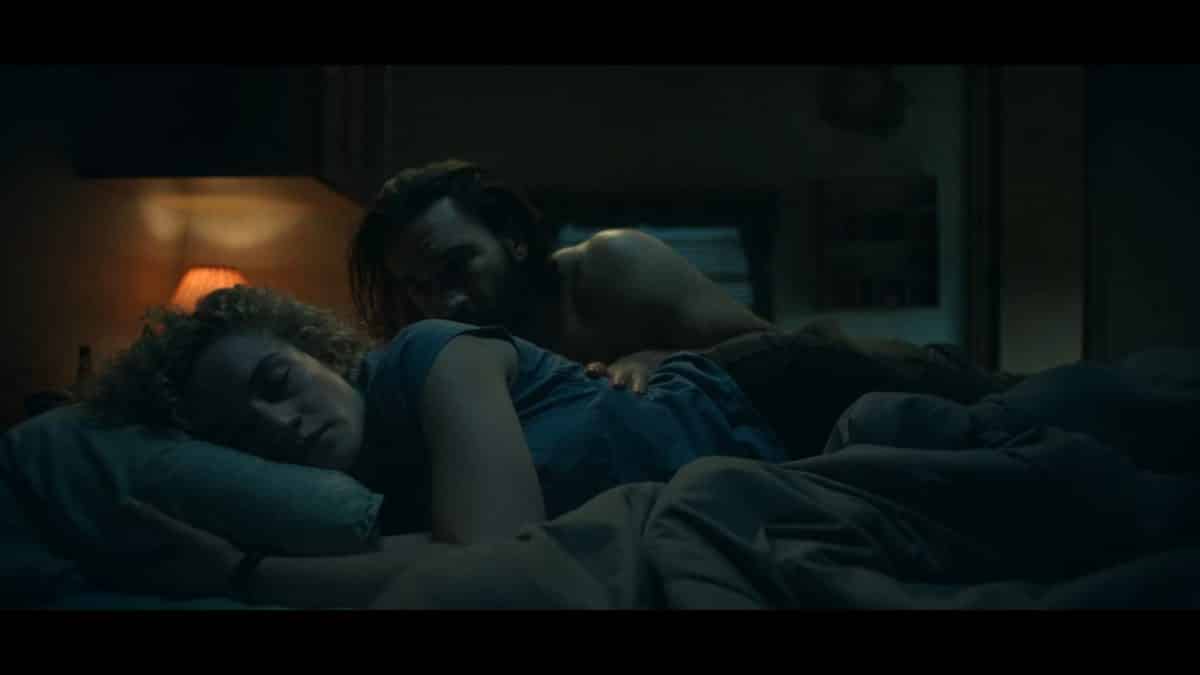 While it still is a strange idea that Ruth is being intimate, soft, and vulnerable with someone, without her life recently being on the line, you have to appreciate the growth. Granted, I feel like we're not addressing the questions regarding past relationships and her sexual experiences, but maybe that's just stuff I'm wondering about? Since the idea of Ruth dating seems odd, and with her not showing much, if any, interest in being with someone previously, it drums up so many questions.
But, with having someone who is on her side, with no strings attached, it could allow us to see more of the Ruth who isn't always on the defense and ready to throw a verbal jab.
The War Comes To America - 85%
How Agent Evans Will React To Tommy's Murder - 80%
Darlene Making A Comeback - 86%
Ruth's Vulnerable Side - 79%
---
Follow, Like, and Subscribe
Community Rating: 0.00% (0) - No Community Ratings Submitted (Add Yours Below)