Ozark: Season 3 Episode 1 "Wartime" [Season Premiere] – Recap/ Review (with Spoilers)
As Marty tries to play it safe and cautious, the women in his life decide to do what he is afraid to for their comfort or survival.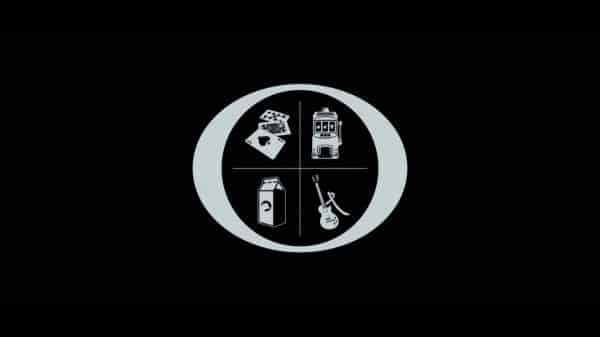 As Marty tries to play it safe and cautious, the women in his life decide to do what he is afraid to for their comfort or survival.
---
Directed By
Jason Bateman
Written By
Chris Mundy
Aired (Netflix)
3/27/2020
Introduced This Episode
Frank Jr.
Joseph Sikora
Omar Navarro
Felix Solis
This content contains pertinent spoilers.
The Bulls*** Runs Hot: Ruth, Frank Jr., Darlene, Wyatt
Being that Ruth has had a hard life, where most men have either annoyed her or physically harmed her, she doesn't have much in the way of patience when it comes to Frank Jr, Kansas City Mob's heir. He is arrogant, a drunk, and the only thing that would lead to him garnering respect is what his daddy did. Hence why Ruth looks down on him for being a woman who was dragged up and is making something of herself, she looks at men like him with disdain.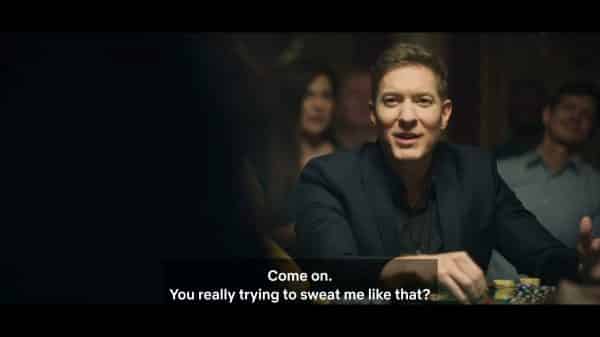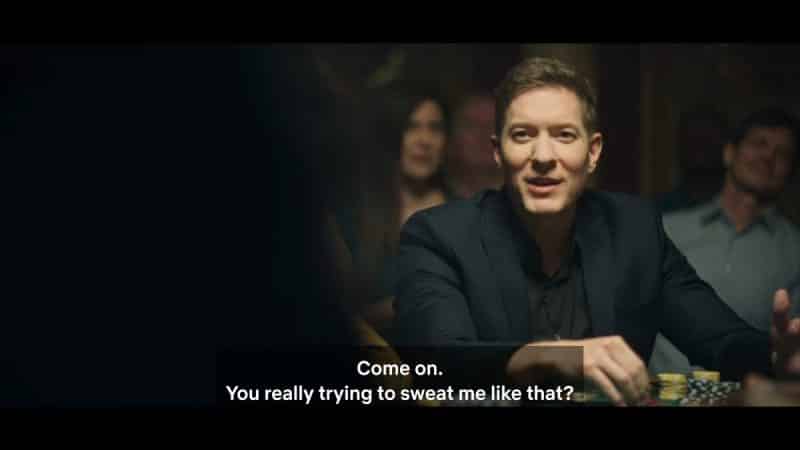 Yet, even the good ones, like Wyatt, get on Ruth's nerves. For with her building the kind of wealth their family has never had, Wyatt deciding to hide out in people's homes and avoid the bi-weekly payments of $1,000 she would like to give him is annoying the hell out of her. Then for him to even avoid taking the money for bail and instead let Darlene pay for it? You can understand why she, despite Marty's fears, pushes Frank Jr. into the lake after he gets too mouthy.
Oh, and speaking of Darlene, she is still the most dangerous woman around after slashing a woman's tires for questioning her parenting. Even though the woman did apologize to her publicly.
You See Trouble Where I See Opportunity: Marty, Helen, Navarro, Wendy
Wendy, being that she is a bigger risk taker than Marty, wants to expand as he fears the FBI coming after him and the organization. Especially after the death of Agent Petty. But, Marty keeps saying no to everything, including laundering money, and with that, he acts as if his hands are tied.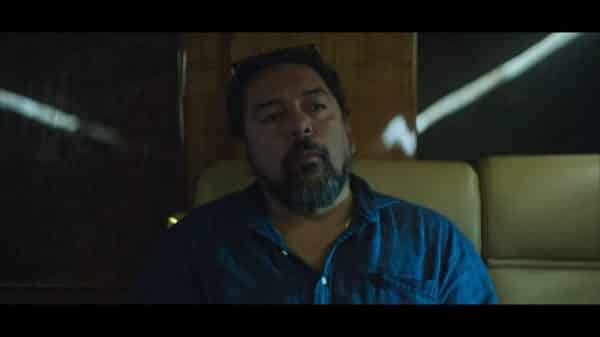 So, taking note of that, Helen forces his hand, and when Wendy speaks to her and Navarro, it is decided the expansion is a go. Leaving Marty not too pleased and probably thinking he is wasting time paying his and Wendy's couples therapist to be on his side.
What Must Also Be Noted
Meaning Behind Title Card

Cards: The Missouri Belle card game Ruth setup
Slot Machine: Wendy's idea for expanding the casino
Milk: Wendy putting something into a person's milk at the end of the episode.
Guitar: The best we can come up with is the guitar represents the music wanted for the dentist convention to become a done deal.

Three has a little girlfriend.
Collected Quote(s) & .Gifs
"Never let a good crisis go to waste."
— Wendy
If you know you have a future, there's no reason to blow up anything in the present."
— Wendy
Highlights
Wendy Asserting Herself
Season 2 was a big one for Wendy as she no longer allowed Marty to handle everything and delegate as he pleased. This season seems to be no different as Wendy now seems to be putting her finger up to negotiating with Marty, who plain refuses to, and instead would rather negotiate with their bosses. A move you have to respect since, let's face it, Marty is annoying and, at best, he may hold off the family from being killed, but he won't stop it.
Wendy, however, with her ambitions, could very well find ways to make them untouchable. If not, at the very least, somewhere beyond the bottom of the totem pole.
Ruth Really Coming Into Her Own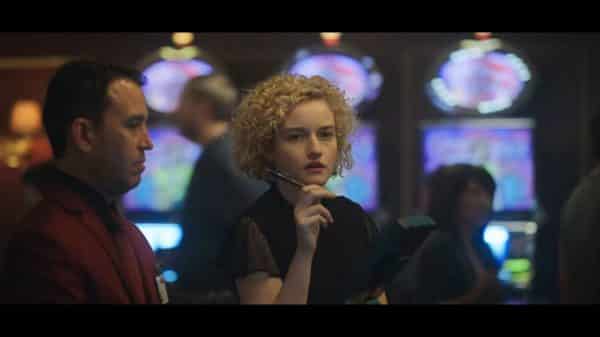 Like Wendy, season 2 expanded on Ruth, hence Julia Garner's accolades for the role. But with Wyatt gone and her only boy left dating, likely soon to leave the nest as well, it seems we might eventually come to the point of Ruth thinking about Ruth. Not in terms of being selfish but more so, without boys or men to worry about, well besides Marty, maybe his family in extension, she'll have no choice but to look in the mirror.
Now, as for what this could mean for Ruth? Who knows. School doesn't seem to be her thing, but she could advocate for a more notable position in Marty's organization. Heck, considering she had a nice moment with Wendy last season, Ruth could trade in Marty as some form of mentor for Wendy. A woman who can not only be a mentor but a maternal figure in Ruth's life. Thus filling two needs she has.
With that said, on a side note, did anyone else think Ruth and Frank Jr could have had something going on?
On The Fence
Frank Jr. and Darlene
Granted, I dislike Frank Jr and think he is going to be one of those trouble makers who ultimately get killed off, thank the lord, but at least he has a purpose. Darlene, on the other hand, a holdover from past seasons, I don't know how to feel about. I love her, due to her dry sarcasm, yet wonder what are the long term plans for her, besides taking in Wyatt as a new son?
Wendy Asserting Herself - 85%
Ruth Really Coming Into Her Own - 89%
Frank Jr. and Darlene - 75%
---
Follow, Like, and Subscribe
Community Rating: 0.00% (0) - No Community Ratings Submitted (Add Yours Below)