Teddy and Raymond's secrets come to bite them as Louis haunts Teddy and the Franklin-Vaughn women grow closer than ever.
---
Aired
11/16/2021
Network
FOX
Directed By
Joe Morton
Written By
Norman Vance Jr.
Introduced This Episode
Louis
BJ Britt
Jackie
Kay-Megan Washington
Recap
Daddy Wasn't There – Nikki, Angela, Nate, Lauren, Raymond
As Teddy's crisis rocks Lauren's life, Nikki is dealing with the surprise of meeting her dad, learning of the crime he committed to end up in jail, and that everyone in her life lied to her about him. But, from what it appears, Nate is a nice guy. One who is staying in the Franklin household and shows himself to be a good guest to the point Raymond is cool with him being around, and Lauren thinks he is a good guy.
Which, despite their issues, Lauren tries to convey to Nikki. For what began as just a check-in becomes Lauren advocating for her to get to know her dad and trying to help her deal with what's happening. This is very much appreciated, and with Lauren opening up about how much her dad means to her, it pushes Nikki to see if she can have a relationship like that.
But, let's be clear, the journey to wanting to see Nate in person wasn't smooth and just took that one conversation. Nikki wasn't in a good headspace between learning Nate was in jail, especially as an accessory to murder, and with learning Eve, Patricia, and Angela all hid his existence. However, her talk with Lauren, and Angela opening up about her evolving relationship with Teddy, makes it so she sees the long-term benefits of knowing Nate. Especially to see if the man who wrote poetry in a journal matches this guy with a rap sheet.
So, What's The Truth? – Patricia, Tyrique, Jackie, Angela
With Teddy saying that Calvin killed himself, Tyrique begins trying to find someone that can either corroborate Teddy's view of what happened or the man Tyrique knew. This leads to the head of the Franklin's house staff, Jackie, being talked to and her directing Tyrique in Patricia's direction.
Why? Calvin would often use Patricia's ex, Darius, that she killed, for extra manpower and Calvin and Darius were close. So Tyrique goes to see her, and she basically pretends to know nothing, and, even if she did know Darius, she makes him seem like one of the lovers she had who she couldn't put a face, never mind a name to.
But to show you that things are getting a bit too uncomfortable for Patricia, she decides it is time to head back to Boston.
You Are Not Alone – Louis, Teddy, Angela, Leah, Raymond, Alex
Due to his overmedicating, Teddy's heart attack leads to a few things that make both his coma and waking up the question of which might be worse? In his coma, what originally starts as a nice reunion with his older brother Louis becomes a push for Teddy to be accountable for his actions. That confrontation is not desired or appreciated, and the fact Louis still haunts him once he awakens from his coma is an unwelcomed surprise.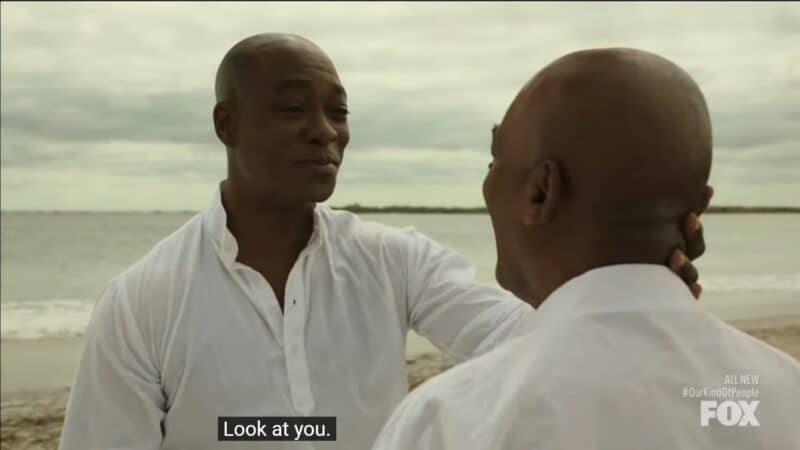 But, while Teddy is tortured in his coma and seemingly will be haunted by his brother for quite some time, at least his daughters are getting along. When it comes to dealing with Teddy in a coma, Angela is there for Leah, and with Alex coming for her, they team up when it comes to taking her out. Also, when Angela discovers Alex and Raymond are sneaking around, she confronts him and has a full-on Solange in an elevator moment.
But, surprisingly, rather than deny it, Raymond just trips on how to tell the truth in a way that won't make Leah angrier. The thing is, as Alex presses harder and even exposes Teddy has Parkinson's, Leah reaches a point of no return with Raymond. For as much as she gets her husband feels slighted and wants his company back, he has embarrassed her and taken things too far. So, she kicks him out, marriage be damned!
Things To Note | Question(s) Left Unanswered
Question(s) Left Unanswered
How popular was Patricia for people to still remember who she is, first and last name?
So, about Eve's Crown and Angela fighting so hard to get into a program and that program disappearing…
What Could Happen Next
I really hope the show keeps the Franklin ladies keep the drama between them to a minimum, and the issues that arise on the show exclusively deal with the men in their lives. Be it Teddy's past coming to bite him, Nate and Angela having unresolved feelings that makes Tyrique unsure where he stands, and Raymond trying to figure out what is currently important in his life. Because it seems the only path to getting his company back now is Alex but is he ready for the sacrifice required to get back with her?
Review
Highlights
Angela recognizes that she and Leah aren't the perfect siblings, and some of the stuff Leah has done will not be quickly and easily forgiven. However, in many ways, it's like the two are playing catch up, and as much as Leah liked being an only child and Angela knows nothing beyond that, they've come together at the perfect time. When it comes to Teddy, Angela is a welcomed presence since Lauren is a child and can't be leaned on and Raymond's mixed feelings about Teddy are well known. So relegating him to supporting the kids is ideal.
But, as strong as she is, Leah needs someone who she can safely be vulnerable around. Angela may not be her first choice, but she steps up in unexpected ways. I mean, who else would fight for Leah if they heard Raymond was sneaking around? Members of the Graceities?! HA! They'd just gossip, and as for Teddy? Hell, he'd probably just say a few encouraging words, and that be it. Angela? She was ready to whoop Raymond's ass like she didn't just meet Angela a few months ago!
And there is a certain beauty there and a way you can remix the up and down nature of Leah and Angela's relationship. It's not a lack of consistency with the writers, but more so, two strong and independent women have to navigate new and unexpected feelings that draw them together. Which, since they don't trust the feeling because it is foreign, it often pushes them apart.
Though, take note, Angela, more often than not, has tried to extend an olive branch, so maybe we should consider this episode the first time Leah genuinely recognized it wasn't some dollar store piece of plastic but the real thing.
As for the cousins, in many ways, they mirror their parents. Both need someone who gets them and who can be their safe space. Lauren may have her rarely seen brother and dad, but they live in a world where it is often about appearances. Add in Nikki is open sexually, and Lauren a lesbian, it means she has found someone to talk to about family stuff and has access to the queer community beyond Taylor. For between Nikki and Uncle Tizzie, she now has options.
Then, in terms of the flip side, while Lauren can be like her momma, Nikki doesn't have friends. Point blank – period. Yes, she is dating Taylor, but that whole situation started with quite a bit of drama. Yet, while Taylor is now chill, who knows if this is Nikki's first relationship, maybe first with a girl, and this isn't even going into all the other things she is dealing with. So having someone to talk to that gets it, or at least her age, is invaluable.
Also, in our mind, with becoming accustomed to the Vaughn family has come Lauren and her mother realizing how much they needed people like them. They wake them up, challenge their privilege, and have no desire to leech off of them. They just want to make the longing to love them easier and have their Franklin counterparts stop putting up a wall and all these traps.
On The Fence
Tyrique's Search For The Truth
As Angela's boyfriend and confidant, Tyrique holds her down and is a valued member of the show. But with it seeming like they will allow him to be solo and focus on his father's investigation alone, he is starting to falter a bit. Mind you, is part of the reason because his scene with Jackie and Patricia were flat? Yes.
But, things could get better. As long as Tyrique doesn't try to double down on Patricia and finds someone good to play off of, they can salvage this storyline. Though considering the episode previews show him getting in Nate's face, maybe they might put this story on ice?
Our Kind Of People Directory
| | |
| --- | --- |
| Character Guide | Created |
| Collected Quotes | Not Created |
| Season Reviews | Not Created |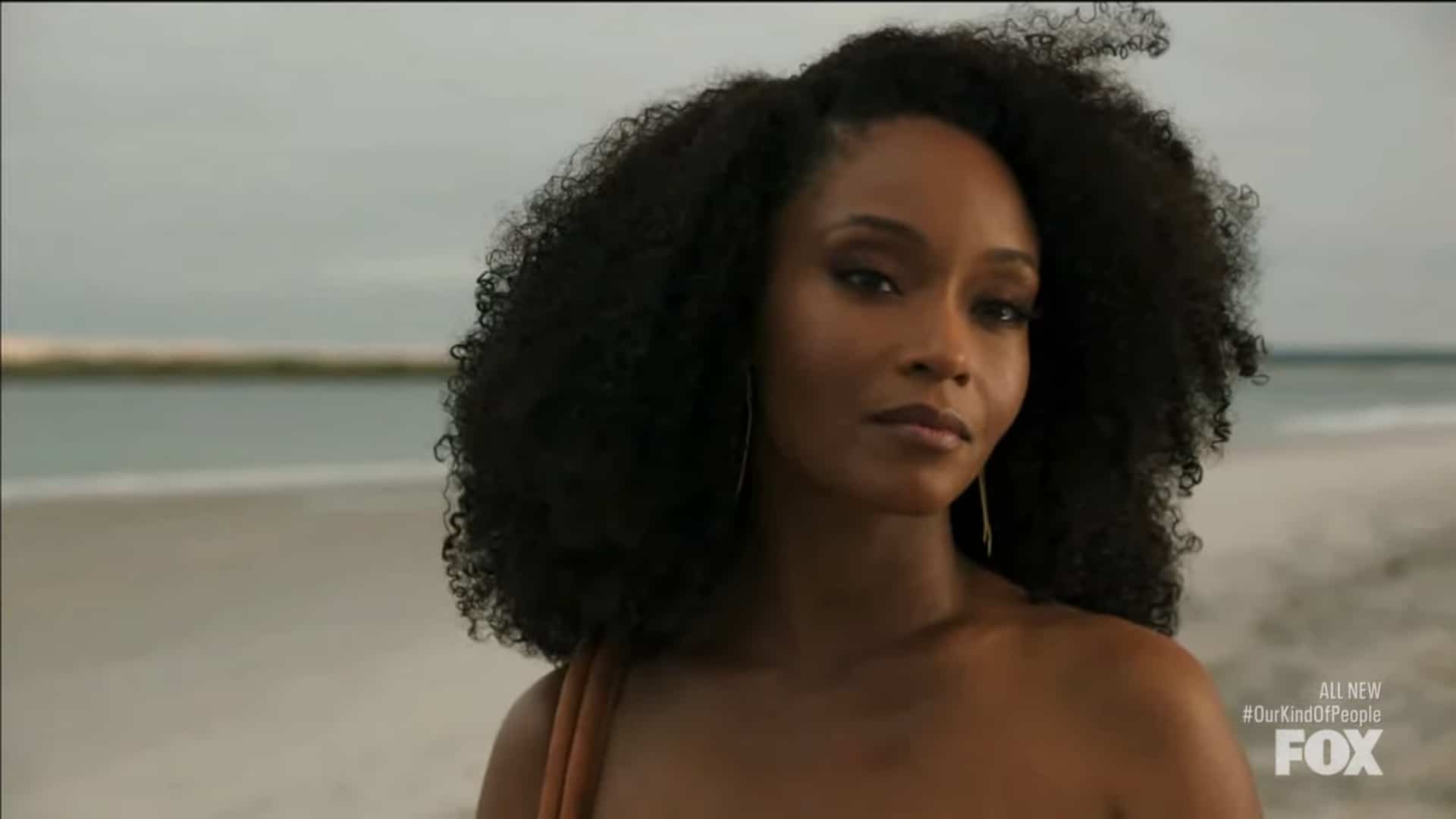 Our Kind Of People: Season 1/ Episode 7 "Fathers, Daughters, Sisters" – Recap/ Review (with Spoilers)
Trajectory: Plateau
With not getting a back-end deal to extend this into the spring, there is a need to wonder how much faith does FOX have in this show? Yet, as the drama starts to evolve, even if we don't get a second season, at least the show's only season may end on a good note.
Highlights
The Bond Angela and Leah Share, Alongside Nikki & Lauren
Disputable
Tyrique's Search For The Truth