"One Day At A Time" returns on a new network and, well it comes back with a whimper more than a roar.
---
Directed By
Pamela Fryman
Written By
Gloria Calderon Kellett
Mike Royce
Aired (POP TV)
3/24/2020
This content contains pertinent spoilers.
I Don't Need A Man But Would Like Companionship: Penelope, Lydia
With the census being done, Penelope is reminded of all the ways she is single. Which, being that this is a feminist show, Penelope makes it clear she doesn't need a man and while Lydia has questioned that before, now she doesn't. However, with her presenting a depressing story of one of her aunts who drunk herself to death, it pushes Penelope back into the dating pool.
But, the problem is with that is all she really wants is Max. Yet, two things get in the way of that.
Max wants kids and Penelope has two and isn't looking to have more.
Max is now working for Doctors Without Borders in Indonesia.
Thus, Penelope is back at square one.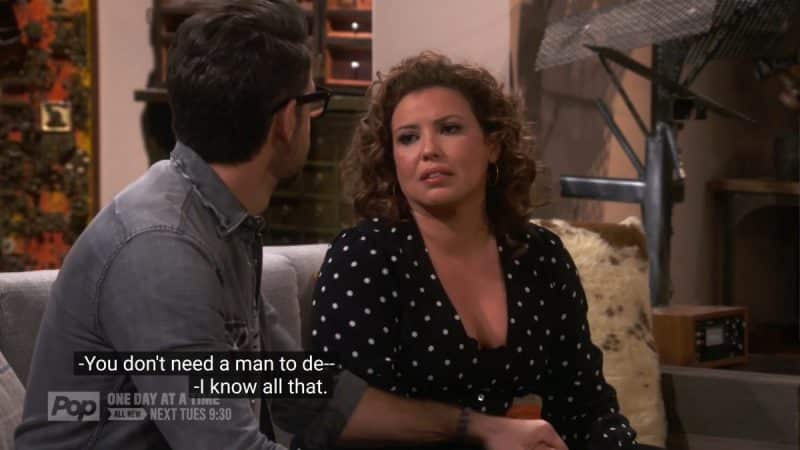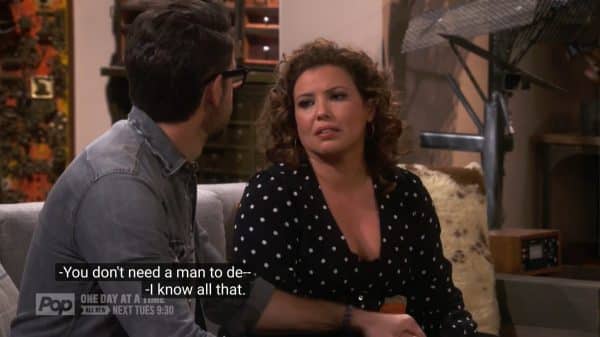 Nothing Compares 2 U: Elena, Syd
And while Penelope is worried about getting into a relationship, Elena and Syd are worried about theirs ending due. This is due to Elena wishing to go to Yale and Syd believing she isn't likely getting into a school anywhere near Yale. But, while they want to break up before college, their relationship is too wrapped up in firsts and dependency for even 24 hours to be easy for either of them. Leading to the decision they'll just stay together until it just doesn't work anymore.
What Must Also Be Noted
Alex has a girlfriend named Nora.
Ramona hits on Penelope in such a way that it seems she has a crush.
Alex is 15 and Penelope 42.
It has now beel 10 years since Berto died.
The season premiere doesn't follow up on the ending of season 3 in which Lydia went to Cuba.
Highlights
It Seems Like It Works Better As A Weekly Series
As noted in the "On The Fence" section, "One Day At A Time" isn't necessarily written to be something to binge. It's corny, shoves how progressive its characters are down your throat, and while you have to appreciate the representation, it is the kind of show which benefits from lack of peers. Meaning, because there isn't anything else to go to or have, there is this unfortunate need to support it so that, hopefully, you can get alternatives.
But, sidestepping that shady comment, I think with getting a break and not having to cram multiple episodes, it will make this show seem better than it often did on Netflix.
On The Fence
This Show Is So Corny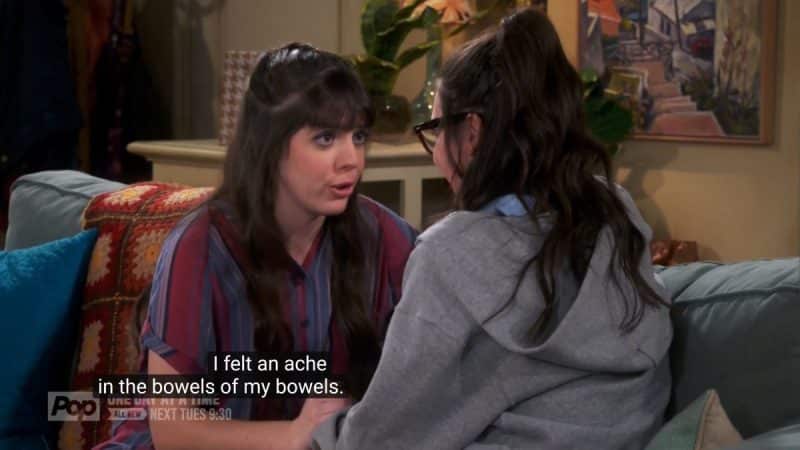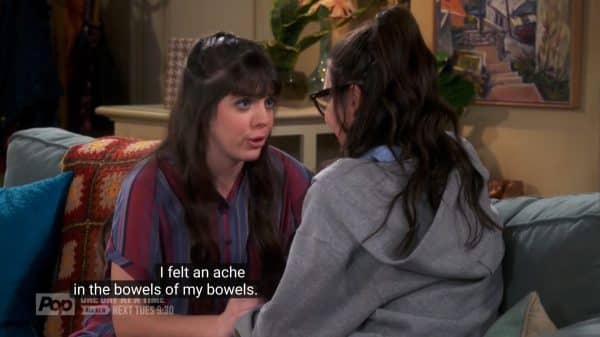 With that said, I can still see why Netflix canceled this. In many ways, while the topics are modern, everything else feels dated – especially the jokes. Heck, even the harping on Penelope's eyebrows was a terrible, and overdone joke, that wasn't funny not once. Then when you add Elena going over the top when it comes to Syd, while you get they have a live audience, so they need to play things up, it often takes away from anything said. Be it the importance of Latinx representation in the census, or the issues many are having on the show when it comes to being happily single.
It Seems Like It Works Better As A Weekly Series - 80%
This Show Is So Corny - 70%