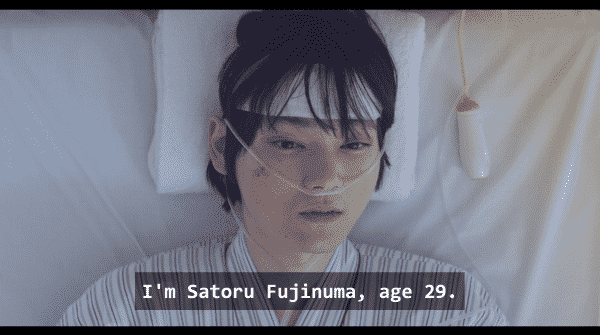 For those who saw the animated version, I can't say the first episode makes you want to dive back into the story again.
---
Network
Netflix
Noted Cast
Satoru
Yûki Furukawa
---
The Introduction
Our familiar friend Satoru, a 29-year-old who dreams of being a manga artist, but alas is but a pizza delivery boy, returns. In the first episode, things generally play out the same as the first episode of the animated version. To the point, I could copy and paste the episode summary from that episode here and it would be accurate.
Not to imply this is a shot for shot remake but it does seem that if you saw the animated version, there may not be a huge amount of reasons to see the live action version.
Other Noteworthy Facts & Moments
The show takes place in 2006, hence the flip phones.
Overall: Mixed (Stick Around)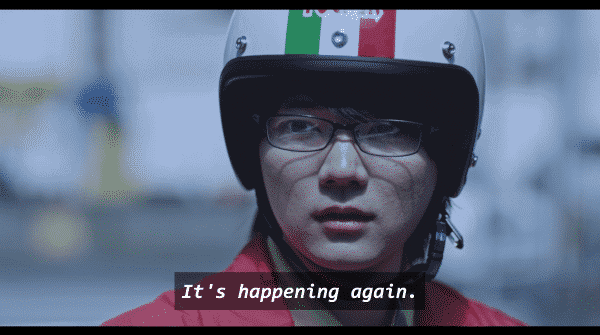 I'll admit, I was curious about the idea of watching a live action version of an anime I watched, but here is the thing: The experience is tainted. Not in the usual way of whitewashing, but with you knowing what happens and then dealing with human emotions vs. animated emotions, there is a serious shift. One unlike the remake of Sailor Moon where there were enough changes to make things new again.
Which is perhaps my problem with Netflix's ERASED. Outside of now dealing with live people, and the handful of benefits that brings, you don't really see much here that is noteworthy. Now, don't get me wrong, the acting is fine, they follow the storyline that those who saw the anime are familiar with as well. So, in theory, this adaptation doesn't seem like it will be terrible.
The issue here is similar to when you hear one version of a song first, and then all covers after that seem worse in comparison. I was introduced to the anime first so it is a bit of a struggle to deal with Satoru and the rest being flesh and bone. In fact, it sort of strips some of the magic away. And without that magic, so dissipates your interest and it makes a half hour program feel like an hour as you feel pushed, more and more, to just watch the version you are familiar with.
Hence the mixed label for this version likely is good, and maybe can act as a gateway for you getting your friends into Asian productions. However, for those who saw the anime I think you need to either have memory loss, an open mind, or an absolutely unquestionable love for ERASED to want to revisit this story with, so it seems, the only major change being flesh and blood playing the roles vs. animated characters on screen.
Catch Up or Follow Along: Here [External]
Follow Wherever I Look on Twitter or Like us on Facebook.