Mushoku Tensei Jobless Reincarnation: Season 2/ Episode 4 "Letter of Invitation" – Recap and Review (with Spoilers)
While Elinalise's arrival comes with multiple instances of good news, unfortunately, Rudy still is unable to take advantage of what Elinalise is known to offer.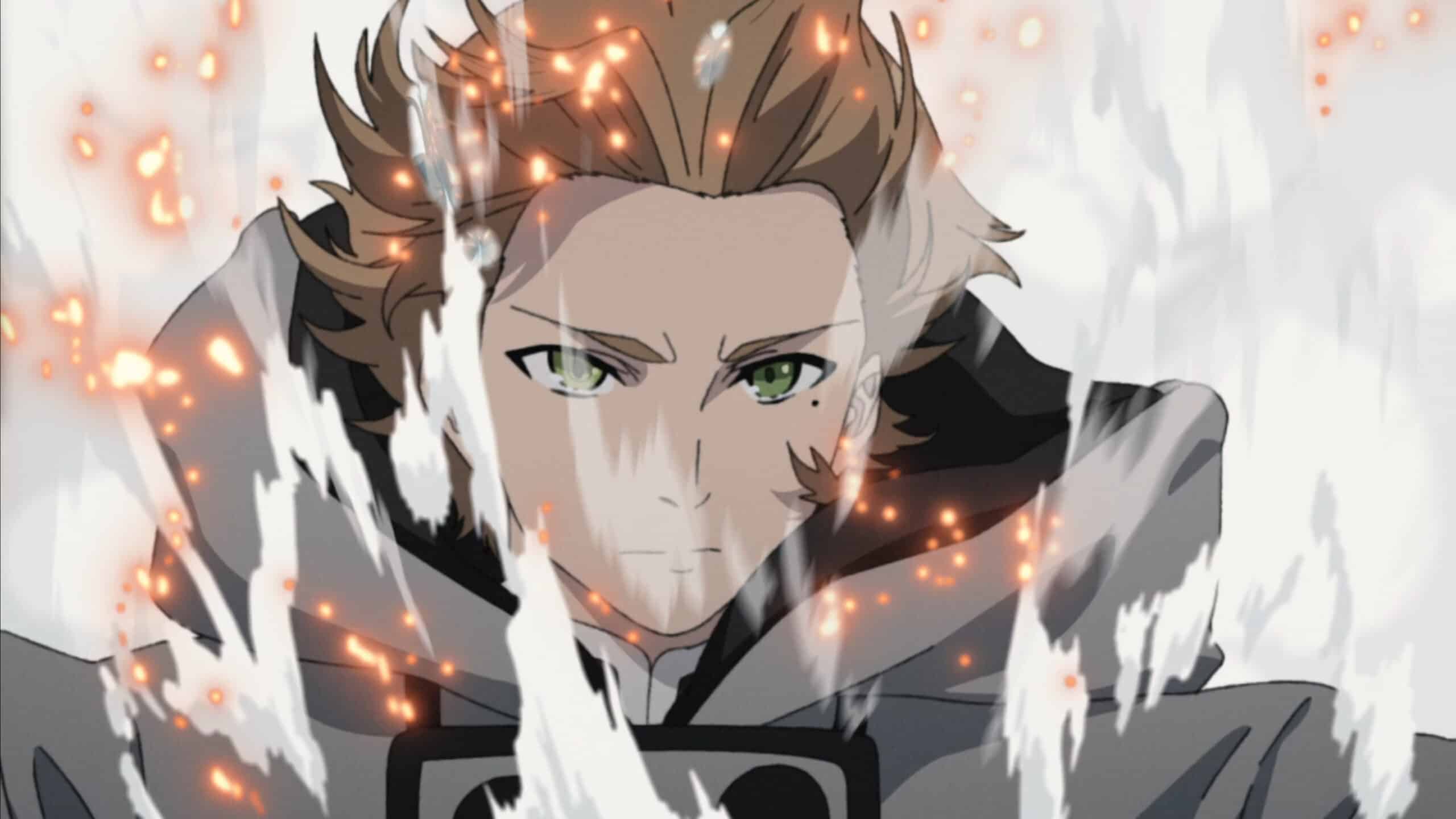 General Information
This section Includes information about the Director, Writer, and Cast.
Release Date (Crunchyroll)
July 30, 2023
Director(s)
Yoshitsugu Kimura
Writer(s)
Toshiya Ono
Previously Noted Characters and Cast
Rudy
Tomokazu Sugita, Yumi Uchiyama
Sol
Toriumi Kousuke
Elinalise
Tanaka Rie
Man-God
Kujira
Sylphie
Ai Kayano
Plot Recap
This content contains pertinent spoilers. Also, images and text in this post may contain affiliate links. If a purchase is made from those sites, we may earn money or products from the company.
In The Course Of Two Years – Rudy, Sol, Elinalise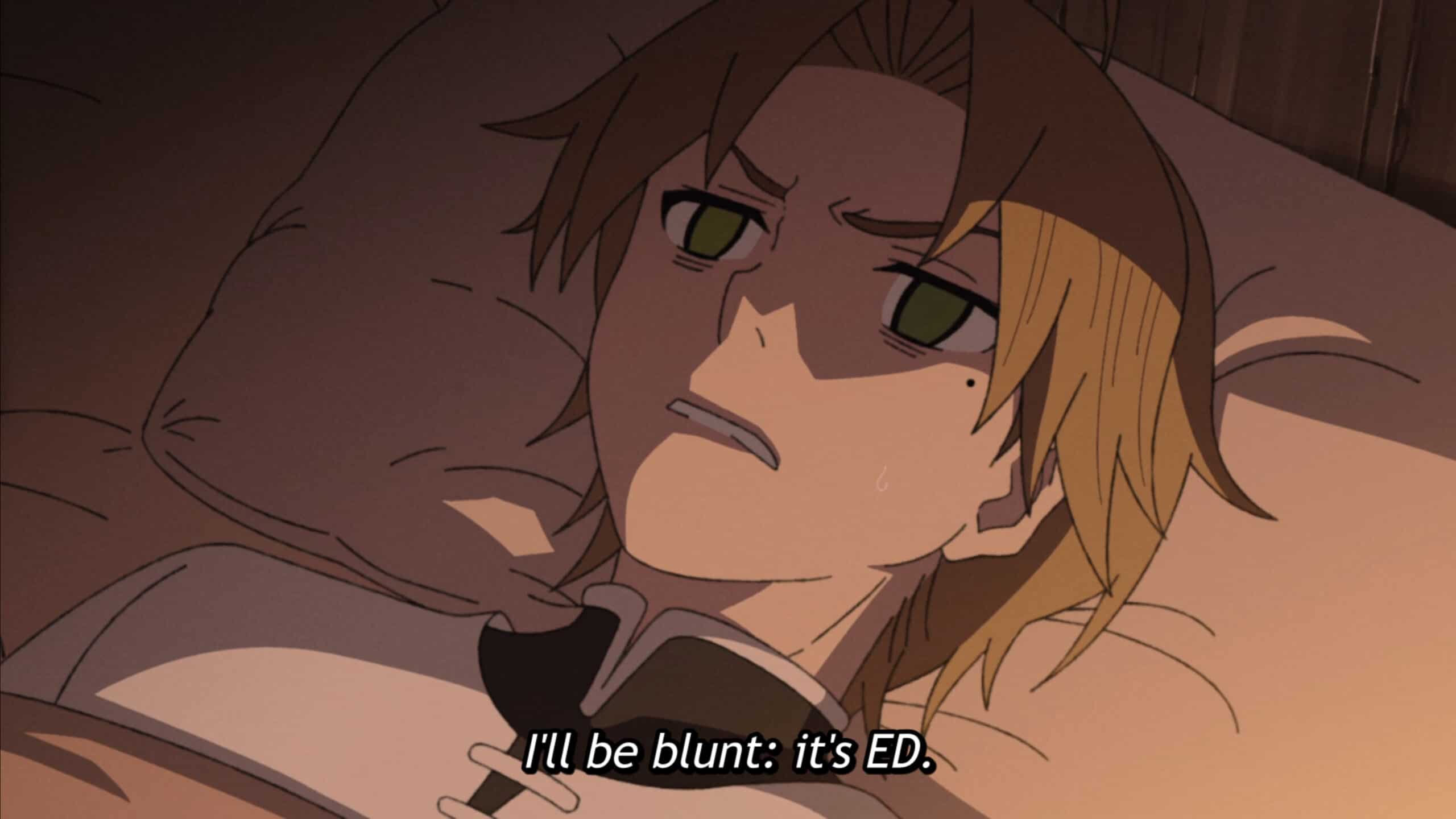 Two years have passed since Rudy joined Sol and his first instance of ED, but things haven't gotten better in that arena. Luckily, magic-wise, he is probably one of the best in the area, and with him taking down a Red Dragon singlehandedly, it seems that was the hero's song needed for Elinalise to find Rudy finally.
Now, at first, Elinalise is like how she usually is as she tries to stay on task by delivering Rudy good news about Roxy and his mom, but then she gets distracted by her carnal desires. She touches him, whispers in his ear, and if Rudy was able to have an erection, something could have happened. But he still can't, and with Elinalise seeing a leaf necklace Rudy was given, she focuses on damn near everyone but him, including Sol, to fulfill her desires. We even learn she pays men as an incentive to not become jealous or try to make something more than it is.
But, while Rudy respects her game, he is upset that he can't get hard to potentially be with her or even to masturbate.
I've Been Praying For This – Man-God, Rudy, Elinalise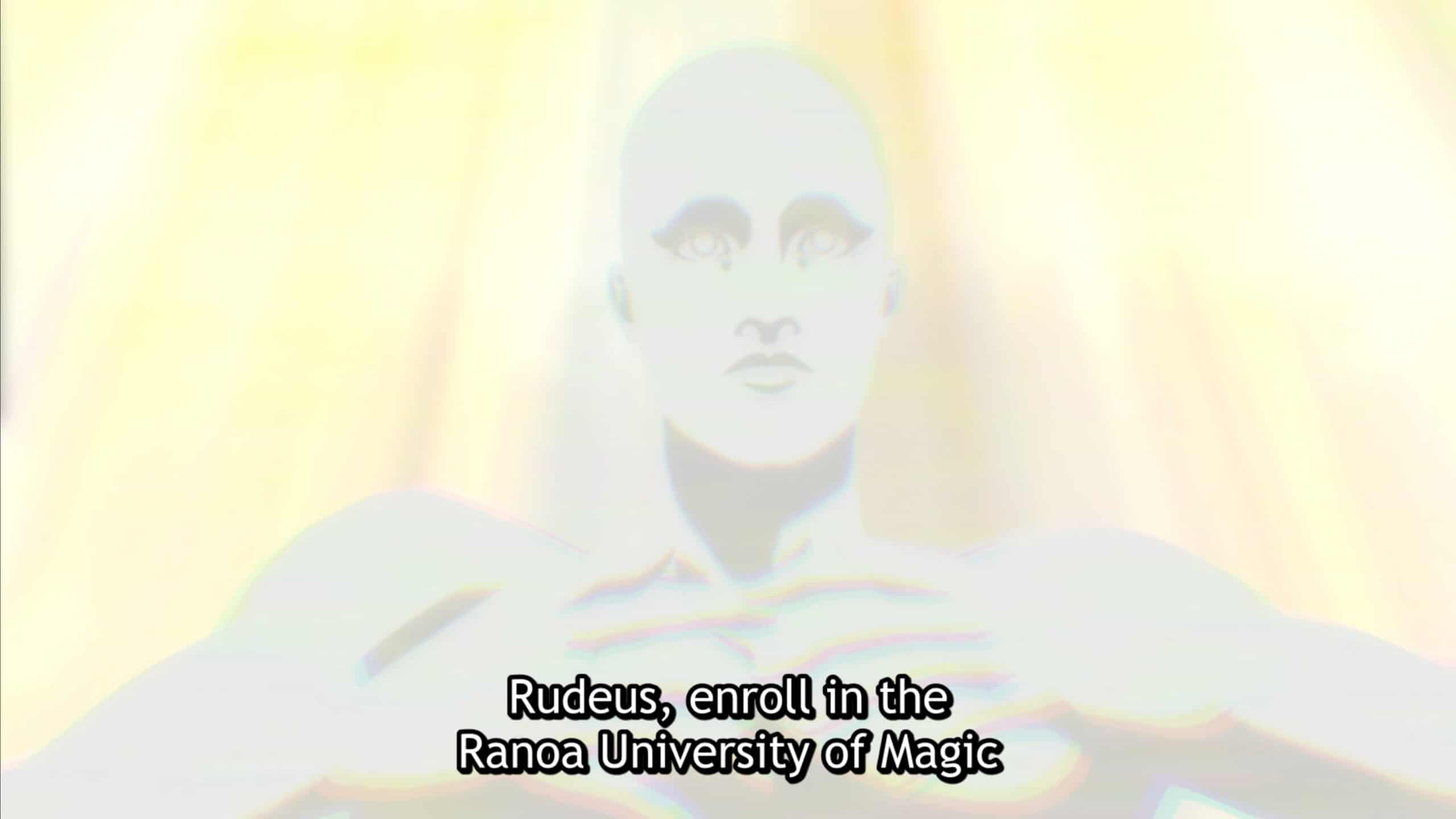 It isn't 100% clear why Elinalise sticks around after telling Rudy the news. Is she, too, waiting out the winter? Is there just too many men around for her to not engorge herself? It's hard to say. But even while she has her fun, she still remains fairly close to Rudy, even to the point of picking up his mail. In fact, she is quite excited about one piece from Ranoa University that invites Rudy to attend without paying tuition or even going to classes.
Originally, Rudy is flattered, but he was ready and willing to put off this invite until he sees his mom and reunites with his family. That is until Man-God warns him of following that path leading to disaster and offering as an incentive to going to Ranoa University, Rudy's erectile dysfunction going away. All he has to do is go to Ranoa University and study why the Fittoa mass teleportation event happened.
With that in mind, Rudy is ready to set off to the school he remembers was his original goal and the sole reason he even got involved with Eris.
Onto The Next Adventure – Rudy, Sol, Elinalise, Sylphie
Rudy leaving for school isn't a shocker, but that doesn't mean Sol doesn't get in his feelings. Mind you, Sol was having the time of his life with Elinalise, and beyond the bedroom, he was having fun with her. But, it seems she wants to escort Rudy to school, and Sol has to live with that.
Though, what Rudy doesn't know is his old friend Sylphie is already at the school, so there is a chance, if and when his ED goes away, there might be someone he already has feelings for to see if he truly is cured!
Review
---
Community Rating:
---
Highlights
Appropriate Time Jumps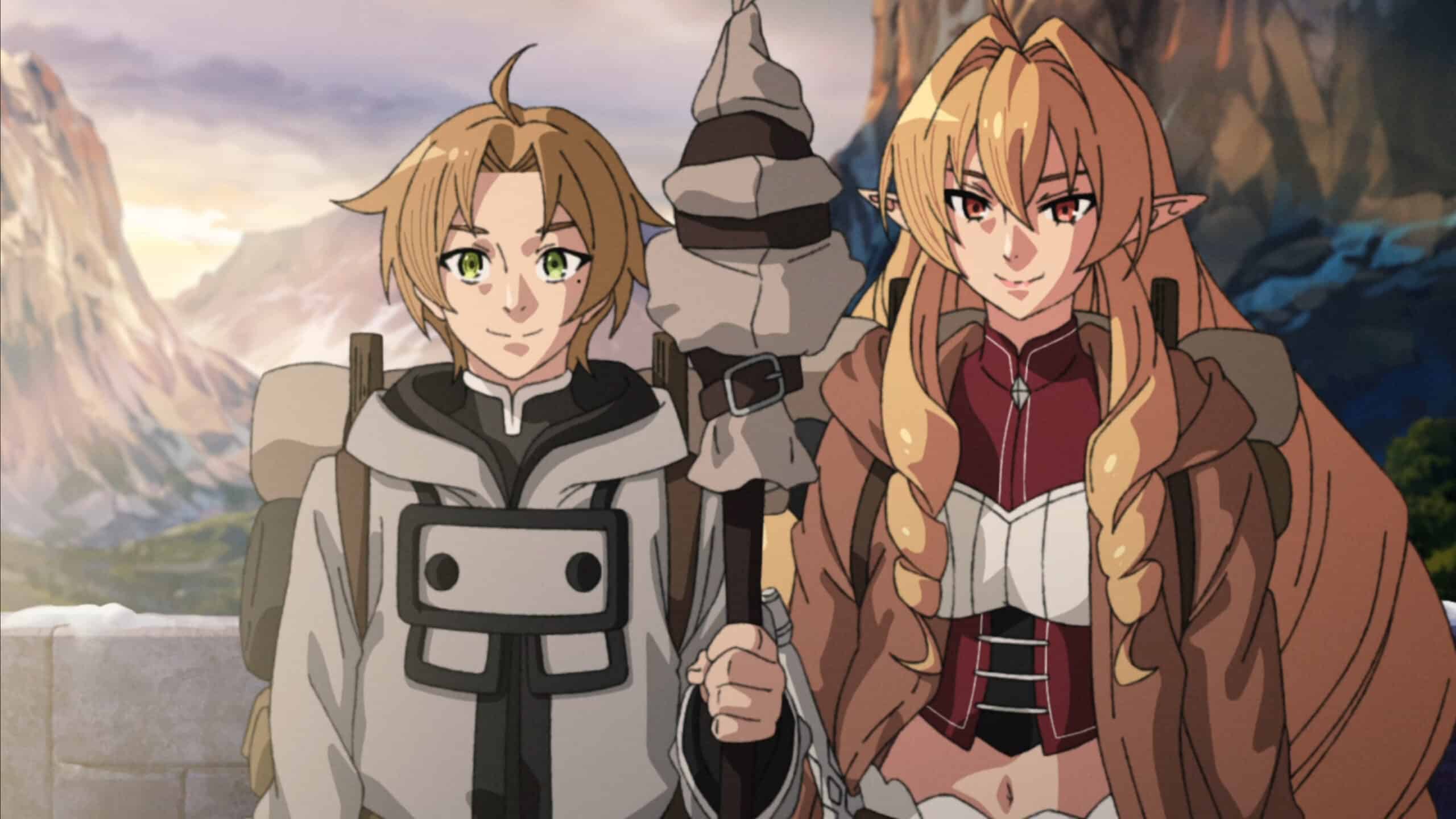 Jumping two years ahead allows more than us to bypass the relationship Sol and Rudy built. As it stands, you can see Sol has become Rudy's Paul/ father figure, but with less baggage between them. I mean, Sol even has some of Paul's ways about him. So, as much as it would have been interesting to see them bonding further than before, two men bonding because one has erectile dysfunction pretty much leaves very little space left to explore. At least regarding the life Rudy has lived thus far.
So, with the time jump, it is the perfect way to close one arc and begin a new one with Rudy going to school and, considering how his past form was bullied, a new chapter of healing begins as he learns how to defend himself, make friends, and maybe even date without complications. Which isn't to say his time at Ranoa will be perfect, Man-God is involved in his decision after all, but considering the work Rudy has done so far, including exercising regularly, it does seem what he may have wanted and desired in his past may come to fruition.
Episode Directory
FAQs
Answers to some questions you may have regarding this episode:
Why Is The Episode Called "Letter Of Invitation?"
Because of Jenius, Vice Principal of Ranoa University of Magic, sending Rudy a letter to become a special student of the school.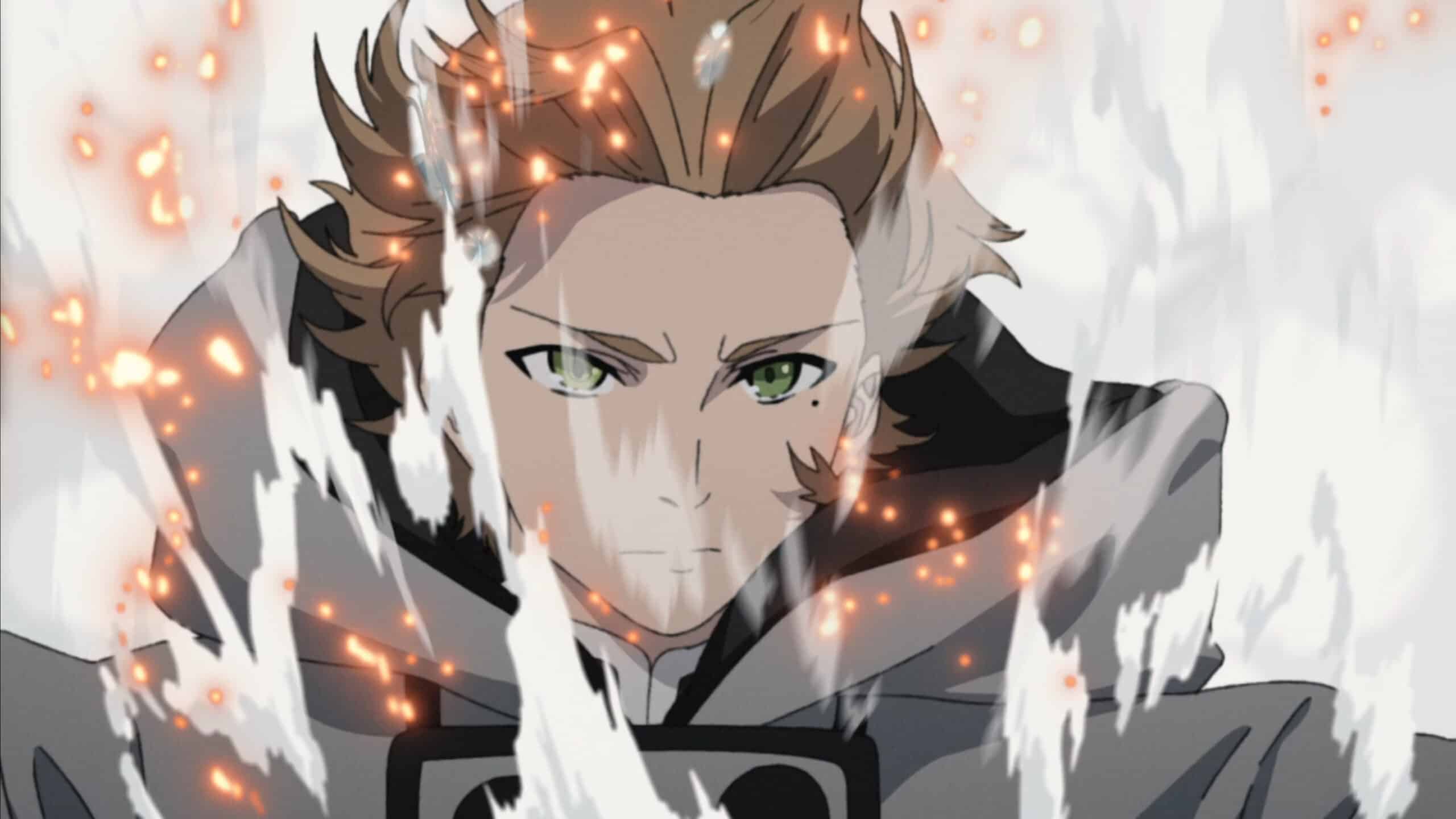 Mushoku Tensei Jobless Reincarnation: Season 2/ Episode 4 "Letter of Invitation" – Recap and Review (with Spoilers)
Overall
"Mushoku Tensei Jobless Reincarnation" continues to push that season 2 is about healing. It's about Rudy dealing with his body insecurities, the lack of relationships he had with people, and one could even submit, his erectile dysfunction is less of a curse and more of a blessing, so that he doesn't become like Paul or Sol, and genuinely appreciates and loves any woman he lays down with.
Highlights
Appropriate Time Jumps
---
Follow, Like, and Subscribe
Community Rating: 0.00% (0) - No Community Ratings Submitted (Add Yours Below)